Get Your Health On!
So maybe you've been going a little crazy with the #fitspo tag on your instagram posts, living in your gym wear, snapping pictures of your salads and pressed juices. Or perhaps even the occasional gym selfie to show off how all those hours of getting the right angles and lighting has paid off.
However, you're starting to question why you swapped ice cream for kale in your smoothies and all the cardio you'd rather be doing is moving your jaw as you gobble down that slice of cake and watch your biceps grow as you lift that fork from plate to mouth, but heaven forbid that you ingest anything Kayla Itsines wouldn't eat!
So to help you satisfy those munchies while still rocking that 'hot bod', here are 10 places to stuff your face with healthy food your body will thank you for later.
1. Serotonin Eatery
Source
A recent addition to Melbourne's list of clean eating restaurants, it's here where you can feel your serotonin levels skyrocket as you sit on swings instead of chairs and munch on filling wholefoods such as their 'Positive Pancakes' or the 'Smiling Pizza'! And with a fully equipped exercise center right next door, the Serotonin Eatery boasts nothing but promoting a happy and healthy lifestyle.
Source
These 'serotonin dealers' serve up mood-boosting, nutritious fare that will have you bouncing off the walls with energy, ready to tackle the day ahead. A top example being their 'Nutrition Bomb', a vibrant bowl filled with broccoli, hummus, nuts, sprouts, sauerkraut, pickles and finished with a poached egg (we feel healthy already having just typed that).
Aside from the good grub, eating at Serotonin takes the dining experience to yet another level of happiness. Customers are able to choose from 7 different seating styles and picnic baskets are also available allowing customers to take their meals to a nearby park. Impromptu picnic? – Yes please!
Kitchen closes at 3pm
Address: 52 Madden Grove, Burnley VIC 3121
Phone Number: (61) 03 8658 3124
Website: Here
Price Range: $25/pax (approx.)
2. Green Cup
There's a lot of hype about drinking cold pressed juices but at Green Cup, be ensured that no nutrient sucked kale leaf will be left behind.
Well known for their extensive smoothie list, Green Cup creates nutritious blends that retain all the fiber and goodness from each ingredient guaranteeing that you'll be getting more out of each sip.
Source
If you're new to the 'green smoothie' scene, you can ease your way into it by choosing the 'Beginners Green' a blend of banana, kale, cucumber, almond milk, pear and spirulina. But if you're slightly overwhelmed by all the 'green', there are other options such as 'The Antioxidant' – banana, blueberries, coconut yoghurt, dates and almond milk or the 'Raw Chocolate Shake' – cacao, dates, bananas and almond milk.
Other healthy eats you can get your hands on are the acai (pro tip: ah-say-eeh) bowls and smashed avocado served on seeded bread.
Address: 539 Chapel St, South Yarra VIC 3141
Phone Number: (61) 03 9827 8882
Website: Here
Price Range: $20/pax (approx.)
3. The Vegie Bar
Don't be fooled by its name, because The Vegie bar serves up food that promises to satisfy those cheat day cravings minus the guilt!
All the meals served here are catered towards the vegan or vegetarian crowd but don't think tofu or alfalfa sprouts. Instead, patrons can choose from a range of pizzas, burgers, raw tacos or Asian options such as mee goreng or raw pad thai!
Some of the popular items at The Vegie Bar consist of the 'Traditional Lentil Burger', slathered in their house made satay sauce, topped with fresh veggies and enclosed in a brioche bun, the 'Temperoni' pizza featuring vegan cheddar and smoked tempeh or a sharing favourite, the 'Vegan Nachos' created using vegan cheese and cashew sour cream making the dish dairy free!
Source
Complete your Vegie Bar experience with their signature Matcha Smoothie or pick from a selection of vegan desserts such as the sticky date pudding or mixed berry cheesecake.
Address: 380 Brunswick Street, Fitzroy VIC, 3065
Phone Number: (61) 03 9417 6935
Website: Here
Price Range: $30/pax (approx.)
4. Heal.Thy Self Co.
So you're thinking, "Oh not another insta-worthy acai bowl!" and look, we hear you. But did the last café you hashtagged #cleaneats offer naturopath consultation AND a massage? – No, we didn't think so.
Located right next to an organic grocery, pump your bloodstream with the freshest grub at this heath-conscious spot offering a variety of smoothie bowls, salads, snacks and desserts all created with ingredients that will probably have your tongue tied up in a knot in attempt to pronounce them.
Source
Live life on the edge and try the 'Smoothie Special' – aptly described as "Whatever is trendin' we be blendin' or we recommend the 'Be Passionate' – a delicious mix of mango, passionfruit, water and vanilla protein powder.
If you're feeling the munchies, the 'Nourish Bowl' is packed with healthy goodness – roasted pumpkin, quiona, greens, tamari pepitas and a boiled egg or maybe treat yourself to something sweet like the 'Berry Beautiful Bread' – gluten free toast lathered in chocolate tahini and topped with slices of strawberries dusted with cinnamon.
Address: 26 Ballarat St, Yarraville VIC 3013
Phone Number: (61) 03 9687 3330
Website: Here
Price Range: $25/pax (approx.)
5. Purple Peanuts
Source
A little gem tucked away on the edge of the city grid, Purple Peanuts takes a healthy spin on Japanese fare.
If you're on the go, the items up for grab are such as their fresh handmade sushi rolls, stuffed brown rice onigiri or salads on display. However, if you're one to treasure your lunchtime break, we suggest sitting down and ordering from their extensive menu of Japanese favourites.
Some must haves are 'Akio's Salmon Sashimi' – salmon sashimi tossed in an apple & onion ponzu citrus dressing served with brown rice and salad, the 'Gyuzara' – Thinly sliced beef cooked in a soy broth and the 'Yasai Curry Soba' – An assortment of grilled vegetables served with buckwheat noodles in a mild curry sauce.
Address: 620 Collins St, Melbourne VIC 3000
Phone Number: (61) 04 0323 5410
Website: Here
Price Range: $15/pax (approx.)
6. Supercharger
Source
For those leading a busy lifestyle but not wanting to fall off the clean eating wagon, Supercharger is the place for you. Located in the food court of Melbourne's newly established Emporium Shopping Gallery, Supercharger features wholefoods that caters to all your dietary needs.
At Supercharger, patrons are encouraged to make their own bowl, choosing a base of brown rice, quinoa or spinach and a variety of toppings ranging from avocado smashes to creamy curries. Or for those on the go, choose from a selection of pre-made concoctions such as the 'Lightness', 'Immunity' or 'Protein' bowls.
Source
Each meal is prepared akin to the Korean Bibimbab and once tossed together, prepare your taste buds for a riot of healthy flavours.
Have your meal as it is or pair it with a fresh coconut, vegan dessert or choose from a range of smoothies and juices that are made fresh on order.
Address: 3, 287 Lonsdale St, Melbourne VIC 3000
Phone Number: (61) 03 9020 4334
Website: Here
Price Range: $15/pax (approx.)
7. Street Organics
Source
Street Organics doesn't just make eating out easy but extends a helping hand, offering a grocery delivery service that promises to keep your pantry full of healthy ingredients.
Source
At the café itself, you'll find a menu crammed with healthy meals and what's best is that they all can be packed to go. So, swing by and pick up various smoothie bowls, wraps, toasties or salads.
For those not feeling ready to face the real world, their grocery service isn't limited to cauliflower and carrots but customers can easily hop online and order fresh cold pressed juices, healthy desserts or even a Kombucha Starter Kit.
Address: 1430 High St, Malvern VIC 3144
Phone Number: (61) 03 9972 8329
Website: Here
Price Range: $20/pax (approx.)
8. Sister Of Soul
Source
One never needs an excuse to visit the beach but if required, this would be it.
Not even a few minutes from the seaside (and right next door to Luna Park!), Sister of Soul is a mostly-vegan/vegetarian focued restaurant that is situated in the heart of St Kilda and has an extensive menu that covers all types of cuisines; western, Korean, Israeli and more!
Source
Heavy sleepers have no fear as breakfast is served till 3pm each day! Sister of Soul has favourites such as Banana Pancakes and Smashed Avocado on toast but we suggest skipping those and instead, opt for the 'Breakfast Bomb' – watermelon slices, pomegranate and strawberries layered with nuts and rosewater vanilla cream or the 'Shakshuka' – Israeli baked eggs in a spicy tomato sauce served with house made caraway seed flat bread.
The lunch menu rolls out at 12 and continues late into the evening serving up even more wholesome goodies. Some must-have's being the 'Taco Trio', Pad Ka Phao, Kimchi & Green Tea Soba salad and the Rawsagna.
Address: 73 Acland Street, St.Kilda, Melbourne, 3182
Phone Number: (61) 03 9593 8550
Website: Here
Price Range: $23/pax (approx.)
9. Combi Coffee
Source
Popular for serving up colourful and incredibly well presented nosh, what once was a little food truck is now a popular healthy eating destination and with just a few minutes from Elwood park and nearby beach, this eatery is definitely every health nut's #summer spot.
At Combi, rest assured that you'll be more than hydrated as patrons can sip on Kombucha by the glass, fresh whole coconuts or chug down a Raw Organic Superfood Smoothie packed with coconut flesh and other nutrient filled goodies.
Source
We also suggest trying one of the Superbowls, which are healthy bircher- muesli-like-concoctions such as the 'Organic Chia Party' – a chia seed parfait soaked in orange infused nut mylk, topped with bananas, berries, crunchy chocolate clusters and finished with house made coconut yoghurt and strawberry coulis.
If you're feeling savoury, there's the raw pizza, a creamy zucchini spaghetti and they also offer a variety of breads cut into thick slices that can be paired with options ranging from nut butters, avocado smash and delicious fruit spreads! – we promise you can't find 'Strawberry-Aniseed-Fig-Earl Grey spread at the grocers!
Address: 140 Ormond Rd, Elwood VIC 3184
Phone Number: (61) 03 9531 0084
Website: Here
Price Range: $25/pax (approx.)
10. Like Minded Projects
Source
If you're one to find deciding where to eat an utterly overwhelming task, then we highly recommend you pay this establishment a visit.
Aptly named, Like Minded Projects brings together some of the best healthy eats in Melbourne to create a mash up that will undoubtedly satisfy every healthy foodie out there.
And with an interior so sharp and clean, you'll feel that detox working just stepping through the doors.
Source
If we've lured you in thinking that you're poor decision making abilities would be swept away upon entering this beautiful space – we're sorry. But we're hoping you forgive us because the three different grub hubs available definitely do not disappoint – 'Ace' serves up a variety of sugar-free vegan cookies and nut milks, 'Fred Gets' has you covered with a rotating selection of salads, sandwiches, bircher muesli and rice paper rolls and 'Coffee Supreme' will have you jumping off walls in no time.
Address: 41-49 Smith St, Fitzroy VIC 3065
Phone Number: N/A
Website: Here
Price Range: $20/pax (approx.)
Ready for the detox?
And that, sums up 10 healthy eating spots in Melbourne to start your journey to a new healthy you! Happy salad-munching and if you stumble across any other healthy venues, do comment below!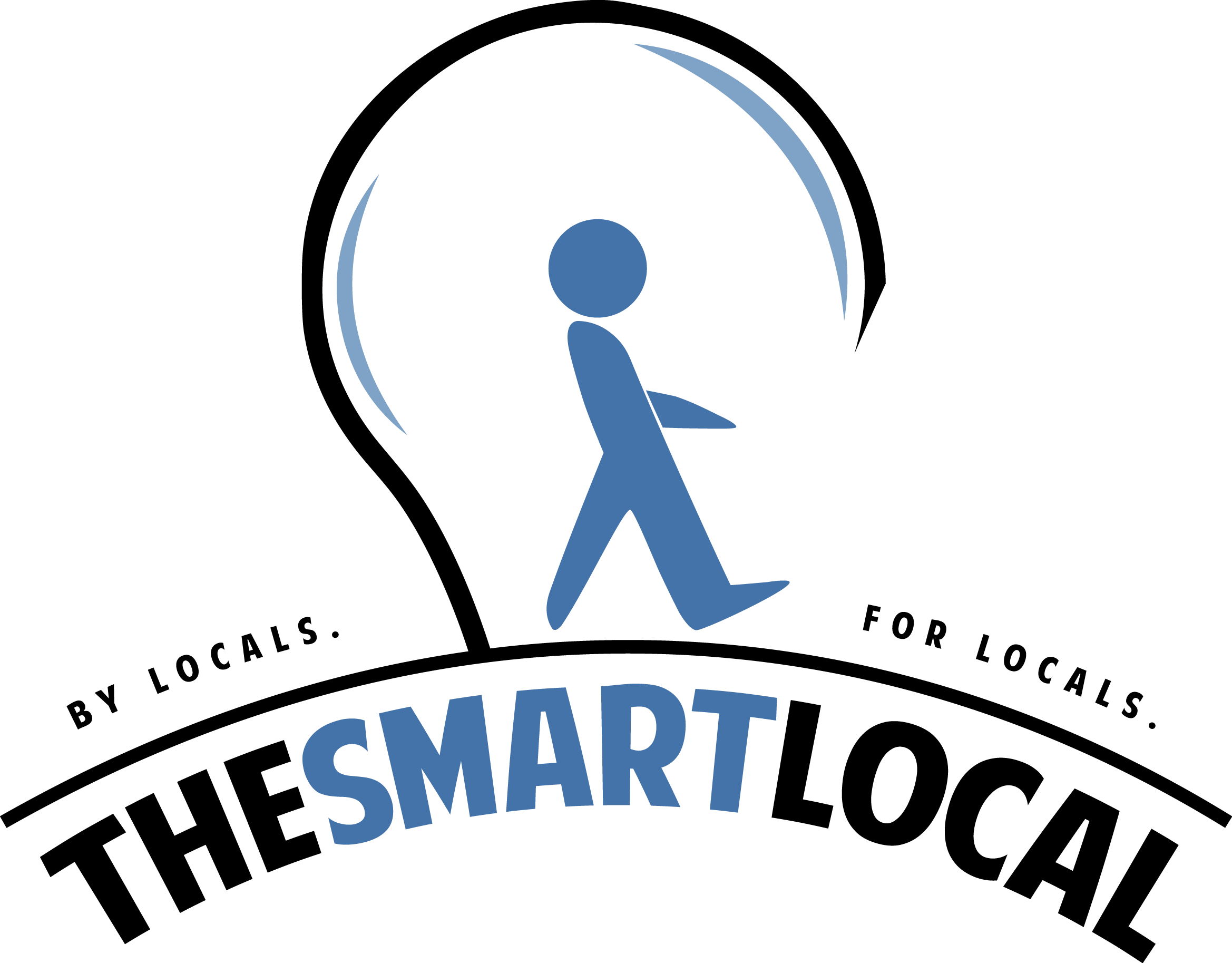 Drop us your email so you won't miss the latest news.