Healthy Food in The CBD
Many of us make new year's resolutions with the goal of losing weight or eating healthy. Although I can't bear to part with my truffle fries and korean fried chicken, we all try to keep to our resolutions.
However, if you're working in the CBD, it's hard to find healthy food which tastes good. You'll resort to packed lunches which eats up more of your free time which isn't productive.
Fret not young weight watcher, we have scoured the CBD to find 20 healthy and tasty food options that deliver straight to your office thanks to Deliveroo! It's a new food service that was recently launched in Singapore that promises to deliver food in 32 mins. Now you don't have to stand in queue for half your lunch hour just to get a healthy meal. But first, watch this video to see what it's like spending a day in the life of a Deliveroo delivery driver.
1. Spinacas
My search for the best salad in the CBD has brought me to Spinacas, a small outlet boasting hearty yet healthy salads. The owner Phyllis believed that salads don't have to be boring. So all of the salads here come paired with a protein of choice (read:meat). They have a wide variety of options ranging from pulled pork to moroccan spiced chicken. You can also 'upsize' your meal if you're worried a salad won't be enough.
If you're calorie conscious or just avoiding meat in general, they even have tofu patties which are an excellent meat substitute. Trust me, you won't even realize that you're eating tofu when you bite into it.
You might like: Vegetarian Tofu Patties Salad ($11.00), Honey Soy Chicken Salad ($11.00)
Check out their online menu here!
2. Kinki
Kinki does modern Japanese dining and they do it well. The most impressive part of this dining joint is the options they have specially curated for health conscious diners. They have vegetarian, gluten-free and no carb options for diners, all specially prepared to satisfy both diet and taste.
The food here is of extremely high standard. So although the prices might be a little steep, you pay for what you get.
You might like: Raw & Slender ($32.10), Gluten Free Goddess ($23.54)
Check out their online menu here!
3. House of Gimbap
I've known it all my life as Korean sushi but it's also called Gimbap. It's incredibly healthy and packed with tons of ingredients with varying textures and flavours. One bite of any roll will deliver sweetness, tanginess and maybe even acidity, all at one go. The seaweed is always fresh and the rice is done just right, perfect for just a snack or even a light meal for some.
You might like: Beef Bulgogi Gimbap ($11.50), Tofu Skin & Vegetables Gimbap ($9.50)
Check out their online menu here!
4. Muchachos
Mexican food can be healthy if you choose the right items on the menu. Skipping high fat ingredients like cheese and sour cream will make Muchachos a completely viable option for your dieting plans.
I recommend the fish or vegetable tacos which skip high calorie ingredients and use more salsa and cilantro instead. The food here is classic Mexican fare with no frills, it's wholesome and worth every dollar.
You might like: Pescado Taco ($5.50), Vegetariano Taco ($5.50)
Check out their online menu here!
5. Cedele
Cedele made a name for itself through using natural ingredients, avoiding trans fats as well as artificial ingredients and selects their menu based on nutritional value. To add to that, the food tastes amazing and has never failed me in terms of flavor and value for money. I recommend their Smoked Salmon Sandwich ($8.50) – they use a dill and yoghurt dressing which is much healthier than mayonnaise based dressings.
You might like: Mushroom Overload Sandwich ($8.50), Smoked Salmon Sandwich ($8.50), Roasted Chicken Avocado Sandwich ($9.50)
Check out their online menu here!
6. Saladstop!
I used to get my wraps and salads at Subway before Saladstop! appeared in my life. Ever since then, I've never hesitated for a second when salads were served to me. The ingredients used at Saladstop! has a fresh crispness that reflects the quality of their salads. The Tuna San ($12.80) is my go-to fix when I'm craving a japanese salad but I'm too lazy to prep it myself. The tuna melts in your mouth and the avocado lends a creaminess which is normally present in the dressing.
You might like: Tuna San ($12.80), Sunshine Reggae ($11.80)
Check out their online menu here!
7. The Lawn
Olive rice with proteins is the name of the game here. The Lawn dishes up healthy grilled items to pair with their moreish olive rice and it tastes so incredibly good. The grilled items are the standout here, with the grill lending a great charred flavor to them.
The marinated items especially take on the sear well and are cooked exceptionally.
Tip: They also have salads but the rice dishes come with a side salad already, so give those a miss.
You might like: Char-Grilled Cajun Chicken ($12.73), Butter Seared Pacific Dory with Parsley Rub ($13.80)
Check out their online menu here!
8. Juice Junkie
One of the newest overseas juice bars to land on our shores, Juice Junkie is already making heads turn with their outrageously tasty smoothies. Their drinks are all made from local produce which means you know it's fresh and free from artificial ingredients! As a fan of coconut water and anything coconut, I was instantly drawn to their Coco Heaven ($15.00). It was refreshing and had a great subtle sweetness, and I did not feel guilty at all drinking the whole thing myself.
You might like: Coco Heaven ($15.00), Hare and Beauty ($10.00)
Check out their online menu here!
9. Capricci
Italian food, unbeknownst to many, is actually relatively healthy depending on what you order. Just avoid the food with too much cheese and the deep fried options like the calamari and you should be set.
Capricci serves healthier options alongside their mainstays, one of them is their Pumpkin Risotto with Porcini Mushrooms ($29.96). The dish manages to achieve a wonderful lightness despite the heavy nature of risotto, the mushrooms also add texture and earthiness to the dish, balancing it perfectly.
You might like: Pumpkin Risotto with Porcini Mushrooms ($29.96), Orange & Fennel Salad ($17.12)
Check out their online menu here!
10. Pho Stop
There's something comforting about a large bowl of Pho which never fails to satisfy me when I have a soup noodle craving. Being able to customize your own bowl of noodles with thai basil, bean sprouts and sliced chilli also adds to that personalized feel which I love about Pho. This small stall at Tanjong Pagar serves up quality Pho at an affordable price. I recommend you try their Summer Fresh Rolls with Prawn and Chicken ($7.06) if you're hungry, they are equally delicious and packed full of veggies.
You might like: Sliced Beef (Ribeye) Pho ($10.27), Summer Fresh Rolls with Prawn and Chicken ($7.06)
Check out their online menu here!
11. Food for Thought
It's hard to find a good grilled salmon nowadays, most tend to be overcooked and dry which ruins the dish. Food for Thought does a beautiful grilled salmon served with a basil almond pesto that will change the way you look at this simple dish. The fish is wonderfully flaky and has a nice crisp skin. The best part is, it's served with sauteed vegetables so if you're on a low crab diet, this is the perfect meal for you!
You might like: Grilled Salmon with Basil Almond Pesto ($24.61), Broccoli Salad ($6.42)
Check out their online menu here!
12. Extra Virgin Pizza
Pizza tends to be heavy and makes me feel slightly sick after I polish up the last bit of oily cheese and crust off my plate. The pizzas at Extra Virgin are incredibly light and the chefs pride themselves on using all organic ingredients.
The result is guilt-free pizza indulgence, with some of my favourites only having 800 calories for the entire pie! Pizza has never tasted better, knowing that I won't have to hit the gym four hours later.
You might like: Pistachio Pesto Pizza ($25.68), Margherita ($21.40)
Check out their online menu here!
13. Caffe Pralet
I wish I could tell you how good the tofu burger at Caffe Pralet was, but I think words might not do it justice. The only issue I had with the burger itself was that it was rather hard to manage because the patty was slippery and seemed to defy friction.
However, what the burger lacked in cohesiveness, it made up for in flavor and texture. The patty was almost meat-like and had a brilliant char on the outside, reminiscent of well cooked beef. Definitely a must try for vegetarian fans looking to up their burger game.
You might like: Club Tofu Sandwich ($11.00), Pralet Greenhouse Salad ($13.00)
Check out their online menu here!
14. Kiku Japanese Restaurant
Soba has always been a mainstay for me when I think about Japanese food. Made from buckwheat flour, soba noodles fit into calorie conscious diets perfectly. The handcrafted noodles here at Kiku Japanese Restaurant are springy and have a lovely bite after being dipped into the tsuyu sauce.
Served with just a quail egg and fried nori, this dish will delight any Japanese noodle fan and appease even the strictest diets.
You might like: Tsumetai Soba ($12.84), Chawanmushi ($8.56)
Check out their online menu here!
15. Snatch
Snatch is a protein centric salad bar for all you gym junkies in the CBD. The salad portions here come with way more protein that you would expect. My salad was packed with so much ahi tuna which was a nice change from the normally green swamped plates I was used to.
My only gripe was the dressing that was used, I chose a truffle based dressing which didn't add anything to the salad despite truffles being such a strong flavor. However, it was still a very enjoyable salad and I would recommend it highly just for the generosity in their protein portions.
You might like: Predator ($16.05)
Check out their online menu here!
16. Sumo Salad
What it lacks in quality, it makes up for in price point and quantity. A large salad costs just under $12 and is packed with all the goodness one would expect from a salad. Although some of the salads can be rather hit and miss, there are some which really knock it out of the park. The
Grilled Chicken Low Gi ($11.23) is delicious and has a wonderfully tangy vinaigrette which marries well with the crispy vegetables and salty feta cheese.
You might like: Grilled Chicken Low Gi ($11.23), Grilled Chicken & Mushroom ($11.23)
Check out their online menu here!
17. Jollibean
I love Jollibean, it's nostalgic and it brings back memories of a simpler childhood. The warm soya milk and peanut pancakes takes me back to primary school where my grandmother would dabao these treats for me from the market. Jollibean makes all of its food from scratch everyday, this includes their soya bean milk too.
The soy bean milk made at Jollibean also has two times the calcium or regular soy milk! If you're interested in finding out more about Jollibean, check out our article about them here.
You might like: Set for 5 Pax ($31.00)
Check out their online menu here!
18. 1933 Theme Cafe
1933 Theme Cafe is a brand new concept cafe started by Breadtalk. The cafe prides itself on their food which pays tribute to dishes from that era. Their Sawadee Greens Salad ($15.94) reminds me of the glass noodle seafood salad I had on the streets of Bangkok.
It was spicy and was laced with just the right amount of fish sauce to give the dish enough body, a great meal by itself or a supplement to something larger.
You might like: Sawadee Greens ($15.94), 1933 Power Carrot ($10.27)
Check out their online menu here!
19. Monochrome Fusion Bistro
No restaurant, unless it's a salad bar, will offer diners a full menu of healthy offerings. Monochrome Fusion Bistro is the same, it offers plenty of food, but just a couple of healthy food options. However all of the healthy food options at Monochrome are outstanding, the Pan-Seared Barramundi ($22.47) in particular was a stroke of genius.
It was simple, just crispy skinned barramundi served on a bed of mashed potatoes with a light bechamel sauce. Cooking done right, no fuss and extravagance, just simple food executed perfectly.
You might like: Pan-Seared Barramundi ($22.47), Monochrome Aglio Olio ($20.33)
Check out their online menu here!
20. Group Therapy at Duxton
There is something out there called the Skinny Benedict. It replaces the protein with creamy avocado and the hollandaise with a lighter yoghurt and saffron sauce. The result is an eggs benny which doesn't feel too heavy and cloying.
The new sauce cuts the richness of the runny egg yolk and breaks the monotony of the dish. Overall, this creation at Group Therapy checks all the books a health junkie would have, and it tastes amazing to boot.
You might like: Skinny Eggs Ben ($17.00), Salmon Avocado Multigrain ($16.00)
Check out their online menu here!
Get your healthy foods delivered to you today!
With my busy schedule at work and the never ending meetings, it's almost impossible to find time to make my way down to get food, not to mention healthy food. Half the time I end up getting chicken rice or hokkien mee because it's more convenient and accessible.
However, with the rise of food delivery giants like Deliveroo who have made it big overseas, meals have gotten a lot more convenient! I can now get healthy meals delivered in 32 minutes or less by just pressing a few buttons on my smartphone.
If you don't have a smartphone for some ungodly reason, Deliveroo has a very user friendly website as well. The website is sleek and extremely well designed, it's easy to navigate and serves its function effortlessly.
The food comes delivered in thirty minutes or less and doesn't even lose the heat of the kitchen. Service is excellent, the delivery man was nice enough to even let me take photos of him while he posed with the extremely heavy bag of food. I would give Deliveroo 10/10 for the service alone, however the food was great as well.
We ordered sandwiches and a salad from Cedele and we were pleasantly surprised when the food came fresh and didn't feel pre-made. The quality of the food was what I would expect if I dined in at Cedele, except I was eating from the comfort of my office desk.
Deliveroo definitely exceeded my expectations and I'll definitely be ordering from them again. What I enjoyed the most was how fuss-free and accessible the whole experience was. I just laid back and listened to music while waiting for my order.
What's more to enjoy even greater savings on this already fantastic service, just key in the code "TSLROO" upon ordering and you'll get $20 off. This offer is only valid for first time users till the 19th of Feb, so get healthy food in the CBD delivered to you today!
Check out Deliveroo now!
Website: https://deliveroo.com.sg/
Deliveroo on iOS
---
This post was brought to you by Deliveroo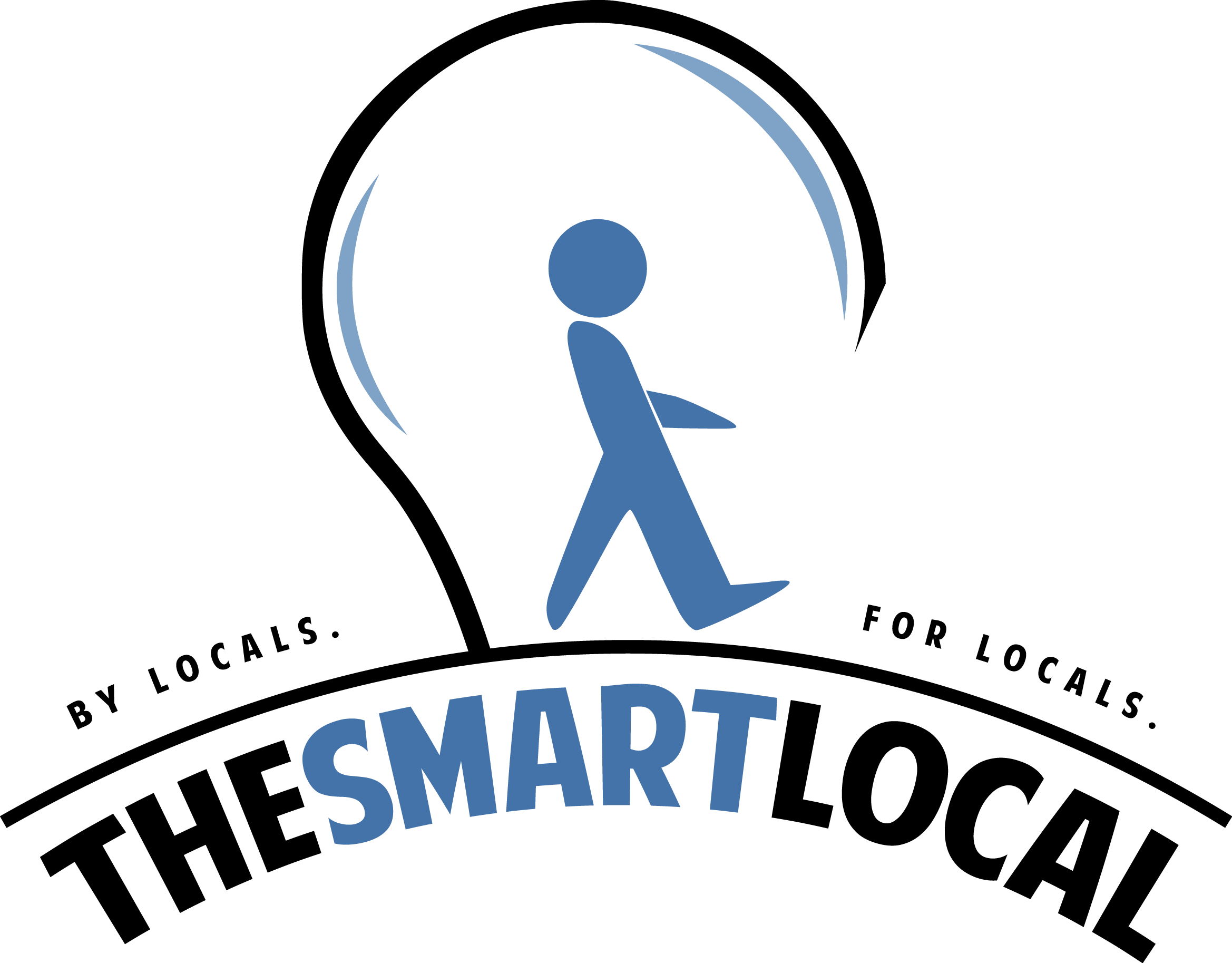 Drop us your email so you won't miss the latest news.