Festive feasting in JB
Oh ChineseNew Year, the time of the year where we visit relatives we'll only meet once per year, collect angpaos, and above all, the endless feasting.
In JB, food is not just a bang for your buck, it's delicious and completely out-of-this-world good. Our seafood is so popular not for no reason – we have fresh local produce! Here's a list of Chinese restaurants that will definitely not disappoint for your reunion dinner.
So instead of having your reunion dinners at home and have your mum work hard in the kitchen (not having any time to look pretty for dinner), why not just book a table at one of these restaurants?
1. Eastern Dragon Restaurant
A restaurant that I've been frequenting since I was a little girl, the Eastern Dragon Restaurant is a Chinese restaurant that has an ambience truly suitable for ushering in the Chinese New Year. Offering various types of dining spaces, you can enjoy the communal vibe that defines a traditional Chinese restaurant, or have your meal in a more personal space in one of the private rooms they offer.
This Chinese restaurant is one of the best in JB. The head chef, also the owner of the restaurant, has been diligently providing his customers with his delicious food for more than 20 years. Apart from the usual Chinese favourites, be sure not to miss out on their famous roast duck and char siew!
CNY set menu price: Starting at RM1128 nett for 6 persons | Click here to find out more
Address: 47-51, Jalan Serigala, Taman Abad, 80250 Johor Bahru, Johor
Tel No.: +60 7-331 9600
2. Kong Inn Seafood Restaurant
Another restaurant that was part of my childhood years is Kong Inn Seafood Restaurant. This family-run business is a little more Chinese fine dining than the rest of the restaurants in this article. Private rooms are available here with karaoke services!
It is a seafood restaurant after all, so leaving the place without a seafood feast just wouldn't do. As the variety of seafood changes with every visit, a great tip to ordering the best dish is to simply ask the staff and get them to recommend the must-haves when you enter.
Note: Prices here are more expensive but totally worth it.
CNY set menu price: Price available on request
Address: 157, Jalan Sutera, 80150 Johor Bahru
Tel No.: +607-334 3232 | +607-334 3737
3. Restaurant Peking
Being the biggest chain restaurant in JB, of course Peking Restaurant is on this list. They have four huge outlets in JB itself and provide all kinds of Chinese meals from a casual friday dinner to a wedding dinner for hundreds. So if they're fully booked at one outlet, make you try the other three.
If you want to have good Chinese food without having to scrape your pockets in a restaurant with an unpretentious ambience, this restaurant is for you. Peking duck is a must try if you're having an ala carte menu.
CNY set menu price: Available; call to enquire
Address: No. 38, Jalan Baldu Lima, Taman Sentosa, 80150 Johor Bahru, Johor
Tel No.: +607-333 2928 | +607-332 0902
4. Grand Straits View Garden Seafood Restaurant (新湖滨花园海鲜楼)
Grand Straits View Garden Seafood Restaurant is a banquet style classy dining venue that's one of the most popular in JB. What's great about them would be their huge customer capacity – they have many different types of dining rooms and halls to accommodate up to 1000 customers. You may choose to have your dinner intimately in private VIP rooms, in a cozy garden or indoor dining.
This restaurant is well known for its wide variety of Seafood – over 100 choices of delectable seafood dishes you can choose from. If none of those 100 suits your taste buds,you may even request for the style you want it cooked. Apart from that, their ChineseNew Year menu is the most affordable on this list!
CNY set menu price: Starting at RM628++ for 10 persons | Click here to find out more
Address: No.3, Jalan Persiaran Danga, Kawasan Danga Bay, 81200 Johor Bahru, Johor
Tel No.: +607-238 8118
5. Wah Yew 华友 Restaurant
To add variety to this list, I decided to include in this list my father's favourite Teochew restaurant. This is definitely the ultimate Teochew restaurant in JB that serves ALL Teochew favourites. You know it's good because the street it's on is highly competitive and only restaurants of standards can survive here.
Don't expect anything fancy in this restaurant. What you can expect however would be a taste of home! The food here is always extremely homey; it doesn't remind me of the food I get at home but the delicious simpleness reminds me of home in general. When you're here, don't miss their Ngoh Hiang and steam fish.
CNY set menu price: Call to enquire
Address: 41, Jalan Perang, Taman Pelangi, 80400 Johor Bahru, Johor
Tel No.: +607-334 5176
6. DoubleTree by Hilton Johor Bahru
DoubleTree by Hilton is probably the most reputable hotel in the whole of Johor. For sure, fancy hotels provide fancy dinners for all kinds of occasions. Twist up your CNY reunion dinner and have it at a hotel for a change. If you'd like, you could even stay the night while you're there!
Choose from a prosperity buffet dinner, prosperity set dinner at Makan Kitchen or Festive Yee Sang set dinner. The prosperity dinners are from 7th to 9th of February while the Festive Yee Sang dinner runs till the 31st of March. Bookings must be made 3 days in advance and reservations are only allowed for 4 tables and below.
CNY set menu price: Starting at RM1188 nett for 10 people | Click here to find out more
Address: 12, Jalan Ngee Heng, 80000 Johor Bahru
Tel No.: +607 268 6868 | +607 268 6717
7. New Lucky Seafood Restaurant
Restoran New Lucky is just chill – completely friendly and accommodating. They have both outdoor and indoor sitting, and also private rooms with karaoke services. If you're looking for a more casual CNY reunion dinner, come to this place.
They are quite famous for their Char Kuey Teow, so make sure you order that when you're here. As for seafood, their fish, prawns and clams are most demanded.
CNY set menu price: Available; call to enquire
Address: 1-5, Jalan Keris, Taman Sri Tebrau, 80050 Johor Bahru, Johor
Tel No.: +60 7-333 7519
8. Grand Bayview Seafood Restaurant
Grand Bayview Restaurant is owned by Grand Straits View Garden Seafood Restaurant. It has a beautiful view of the Straits of Johor. They have 160 tables which can accommodate 1600 people. Mostly they focus on using their space for corporate events, weddings and banquets.
They also have a wide variety of dishes to choose from their menu selection for everyone to enjoy but their most popular dishes would be the cereal-oat prawns and salted egg crabs.
CNY set menu price: Starting at RM628++ for 10 persons | Click here to find out more
Address: Danga Bay Convention Centre Lot PTB 21350 , Jalan Skudai , Johor Bahru
Tel No.: +60 7-226 1688
9. Meisan Szechuan Restaurant
This reputable restaurant that has been around for quite a long time has yet to lose its touch. The environment in this restaurant is very traditionally cosy, with many wooden panels, soft carpeted flooring and simple designs.
Szechuan food are generally known to be quite overwhelming with its fiery and soury taste but the chef at Restaurant Meisan tweaks his recipes to favour local preferences, definitely mine.
CNY set menu price: Available; call to enquire
Address: Mutiara Johor Bahru, 66 Jalan Harimau, Taman Abad, 80250 Taman Century Johor Bahru, Johor
Tel No.: +60 7-332 3800
10. New Hong Kong Restaurant
For even MORE variety, here is our very own restaurant famous for their Hong Kong delicacies, especially dim sum! They started off as just as Wantan noodle shop 54 years ago and now they are one of the top Chinese restaurants in JB. Open all day, you can yumcha from morning till night time here.
The portions here are generous and price definitely affordable. You can have a banquet here, maybe enjoy their delectable and well established ala carte menu, pick at some dim sum or tapao their famous pastries!
CNY set menu price: Starting at RM438++ for 6 persons | Click here to find out more
Address: Jalan Ibrahim, Stulang Darat, 80300 Johor Bahru, Johor
Tel No.: +60 7-222 2608
Hurry secure a table NOW!
If you haven't already realised, Chinese New Year is coming real soon. I've just come across an article about how popular reunion dinners are for Singaporeans in JB and it's still not too late to book a table! After all, you have fifteen days to yu sheng the day away.
If you have your own favourite Chinese restaurant in JB, do let us know in the comments section below!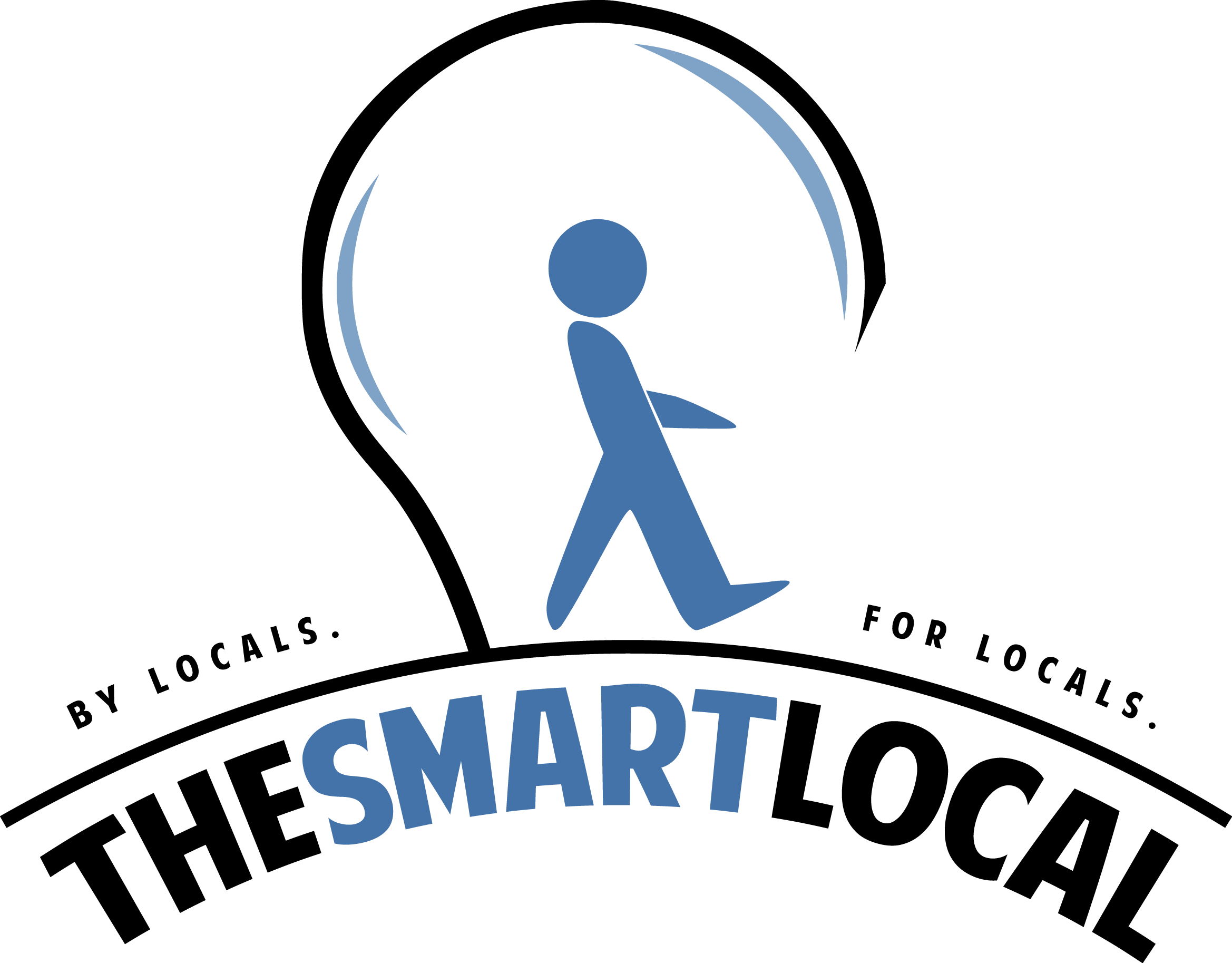 Drop us your email so you won't miss the latest news.