Affordable head massage in Singapore
---
After a long day at work, all we want to do is unwind and relax. While there are many ways to have a mental reset – from bingeing on Netflix shows to clocking in an hour of yoga – sometimes all we need is a nice head massage.
Specifically targeting the muscles and blood vessels underneath the scalp, head massages help release tension from the muscles while also helping to improve memory. Here are some of our favourite places to get a rejuvenating yet affordable head massage in Singapore without breaking the bank.
---
1. Moomin – Japanese-style dry massage for deep sleep 
---

Image adapted from: Moomin Sg, Moomin Sg
Moomin's head massage focuses on promoting healthy sleep by targeting the lymphatic vessels and stiff muscles beneath the scalp. This helps ease sleep deprivation which is often caused by stress, irregular sleep patterns, and also long working hours – we're looking at you overtime workers. 

Image credit: Moomin Sg
With 2 outlets at VivoCity and Funan, it is accessible via HarbourFront MRT and City Hall MRT respectively. Prices start at $48 for a 30-minutes dry massage that won't leave you feeling oily and sticky afterwards.
VivoCity outlet
Address: 1 HarbourFront Walk, #02-96 VivoCity, Singapore 098585
Opening hours: 11am-9pm, Daily
Contact: 6255 3105
Funan outlet
Address: 107 North Bridge Road, #B1-19 Funan, Singapore 179105
Opening hours: 11am-9pm, Daily
Contact: 6970 0767 | Moomin website
---
2. Lily Head & Hair Spa – $80 deep cleansing massage for frizzy hair
---

Image credit: Barber 25 
Lily Head & Hair Spa is located in the CBD, making it convenient for an after-work wind-down sesh. Since it's a hair salon instead of a massage parlour, a shampoo and treatment is also included in the scalp massage.

Image credit: JPlus
The Cream Bath Treatment ($80) seeks to address frizzy hair problems while giving you a massage that cleanses and nourishes the scalp. Interestingly, although this is a traditional Indonesian treatment, all the staff here are Japanese, so you'll get to experience a unique mesh of East and Southeast Asian hospitality.
Address: 6A Shenton Way, #03-16 OUE Downtown Gallery, Singapore 068815
Opening hours: Mon-Fri 9am-8pm | Sat-Sun & PH 10am-6pm
Contact: 6222 7551 (Telephone) | 9424 7051 (WhatsApp) | Lily Head & Hair Spa website | Lily Spa Singapore on ClassPass
---
3. Indulge Skin & Body Lab – TCM-based herbal therapy 
---
Image credit: Indulge Skin & Body Lab
It is believed that when the flow of qi (vital energy) is blocked, it could result in fatigue and even lead to depression. Enter Indulge Skin & Body Lab's Tou Dao Tang Herbal Head & Scalp therapy ($198) which uses TCM massage techniques to increase blood flow by clearing up the blockages in your blood vessels. 
This treatment seeks to detoxify your system, improve qi, and also boost the health of your scalp which will then prevent thinning, hair loss, and grey hairs.
Book your appointment through Salon Finder if you're a first-time customer above the age of 25 to save a mind-boggling 81%, making the price just $38. The promotion is valid until 17th Nov 2022.
Full list of Indulge Skin & Body Labs outlets.
---
4. Bamboo Vietnam Hair Spa – Massages from $1/minute
---

Image credits: Feng Wei
Bamboo Vietnam Hair Spa provides a simple 3-in-1 massage for your head, neck, and shoulders at just $30 for 30 minutes. This is a basic massage that's great for those on a budget. They're also conveniently located a stone's throw away from Jalan Besar MRT.

Image credit: Bamboo Vietnam Hair Spa
Other non-massage services such as a pampering Hair Spa ($30) are also offered here. It involves an organic treatment, hair wash, and even a cucumber face mask – so your complexion won't be neglected. 
Address: 65 Jalan Besar, Singapore 208813
Opening hours: 12pm-10pm, Daily
Contact: 6295 5272 |  Bamboo Vietnam Spa Facebook
---
5. The Thai Spa – Affordable $58 massages in Suntec 
---

The Thai Spa is adorned with Thai-inspired decor for ultimate Bangkok vibes
Image credit: The Thai Spa
 Travelling to Thailand just for a massage isn't the soundest of decisions, but at The Thai Spa, therapists are trained with proper Thai massage techniques so you can get an authentic experience. 

Image credit: The Thai Spa
Their Head, Neck & Shoulders massage starts from $58 for 30 minutes, featuring renowned Thai massage techniques and aromatic oils. The massage rooms come fully equipped with private showers and in addition to that, a private jacuzzi is available in the couple massage room should you feel like enjoying a massage with your significant other.
Address: 3 Temasek Boulevard, #03-324 Suntec City, Singapore 038983
Opening hours: 11am-10pm, Daily
Contact: 6252 4400 (Telephone) | 8182 8272 (WhatsApp) | The Thai Spa website
---
6. Kenko Wellness – Acupressure massage at 6 locations
---

Image credit: Kenko
With 6 outlets across Singapore, Kenko Wellness has made it very convenient to book a massage nearby wherever you may stay or work at. 

Image credit: Kenko Wellness
Their recommended treatment would be the Acupressure Head Massage ($42 for 20 minutes) which kneads away at your pressure points, shoulders, and also your neck – relieving you of headaches, anxiety, and stress. This is suitable for a quick massage during your lunch breaks to get you back into the office feeling refreshed. 
Full list of Kenko Wellness outlets., and check out these deal for Kenko Wellness Reflexology Massage.
---
7. Beautrim Care – Respiratory relief massage in Bishan 
---

Beautrim Care is conveniently located 5 minutes from Bishan MRT.
Image credit: Nestia
Starting at $58 for 45 minutes, Beautrim Care's Head Massage claims to relieve asthmatic symptoms. In addition, this therapy focuses on increasing the flow of blood which helps to relieve tension while giving you a sense of rejuvenation. Folks with sinus issues will benefit from the facial massage at the end of the session which clears blockages in the sinuses. 
Address: Block 508 Bishan Street 11, #01-388 Bishan Central, Singapore 570508
Opening hours: Mon, Wed-Fri 11.30am-8.30pm | Sat-Sun 10.30am-7pm (Closed on Tuesdays)
Contact: 6250 8306 | Beautrimcare website
---
8. Knead Press Spa – Late-night pampering sessions till 4.30am
---

Image adapted from: Knead Press Spa
Knead Press Spa remains open well into the wee hours of the morning – suitable for winding down after singing your heart out in a midnight karaoke session. Pace and rhythm aren't only important in singing, but in massages as well. Hence, therapists here are trained to personalise their pace and rhythm to suit each customer. 
Head massages here are easy on the wallet starting from $35 for 30 minutes. Add-ons such as facials and ear candling are also available at $58 and $30 respectively.
Address: 23A Simon Road, Singapore 545910
Opening hours: 11am-4.30am, Daily
Contact: 6203 8880 | Knead Press Spa website
---
Do away with stress & tension by going for a head massage in Singapore
---
Self-care is important. We go for body massages when we have aches in our muscles, but what about the migraines and tension headaches we get from stress?
The muscles under our scalp go through the same – if not more – stresses as the ones in other parts of the body, so it's important to address them as well. With some places staying open till 4.30am, there will always be time away from hectic schedules to treat yourself. 
Check out these articles for more self-care ideas:
---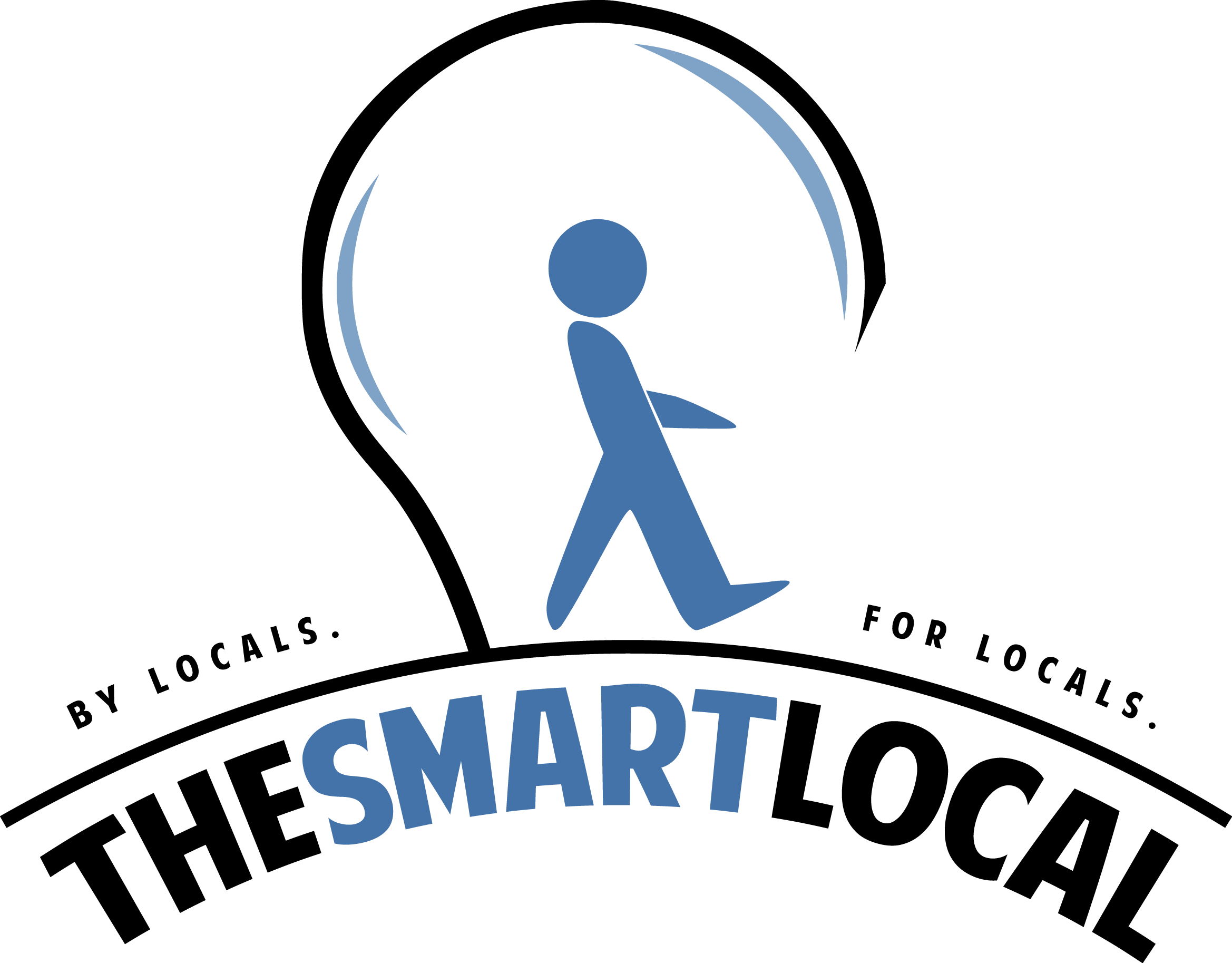 Drop us your email so you won't miss the latest news.