HDB housing myths in Singapore
---
Most of us have dreamt of the moment we buy and move into our first home. The consistent flow of IG stories showing excited couples collecting their BTO flat keys is a testament to how much joy one gets from becoming a first-time homeowner.
But with all the news about property prices going up, it could easily become a point of anxiety rather than a happy milestone. Looking at some of the top-of-mind concerns Singaporeans have about buying their first home, we debunk a couple of HDB housing myths in Singapore. 
---
Myth #1: BTO flats are becoming increasingly unaffordable
---
Let's address the elephant in the room – whether BTO flats are becoming too expensive. For context, the average price of a new 4-room flat in a non-mature estate was $341,000 in 2019 and is $348,000 this year. That's not too much of a difference.
Before making a quick judgement based on market hype, it might be useful to understand how BTO flats are priced. In short, HDB establishes the market value of a flat by first considering prices of comparable resale flats within the vicinity as well as current market conditions. 
With affordability being a key consideration in determining the price, HDB then applies a significant subsidy so that the new flat is priced below the market value. HDB offers further help whereby eligible buyers can make use of housing grants to offset the expense of the flat. 
It may surprise you to know that most first-time buyers use less than 25% of their salary to pay for loan instalments. In comparison, the international benchmark is 30%-35%. In fact, most buyers are able to service their mortgages using just their monthly CPF contributions. That means no cash outlay.
Given our lack of experience as first-time homebuyers, it may also help to start off with more realistic expectations. As with all good things in life, convenience, comfort, and premium choices do come at a price. So, perhaps a shift in mindset is required when considering the price of HDB housing.
---
Myth #2: Prices of resale flats are skyrocketing
---
Now for the million-dollar question: are million-dollar HDB resale flats becoming more common? Yes and no. There has been a rise in such flats sold in the last few months but in relative terms, they are not as significant. According to MND, only 1% of all resale transactions in 2021 and 2022 were sold for over a mil.
In other news, the median price of 3-room, 4-room and 5-room resale flats in non-mature estates transacted earlier this year have been $363,000, $485,00, and $568,000 respectively – way below the million-dollar mark.
---
Myth #3: Non-mature estates are underdeveloped & far from the city
---
You've probably already heard that buying houses in non-mature estates is more affordable – that in itself makes it a more attractive offer for most first-time buyers. But there are still many who simply opt for either the hottest estates or the more mature estates with perceived convenience.
No need to worry about not having enough amenities and facilities in non-mature estates.
It's time to bust the preconceived notions about non-mature estates. People assume that these estates aren't well-stocked with amenities but in reality, these estates are built with markets, F&B establishments, malls, clinics, schools and everything else you need in mind. In fact, these are going to be sparklingly new and catered towards the demographic of the neighbourhood.
If you don't already know, Singapore is about to have 8 MRT lines and every estate is going to be conveniently connected to at least 1 station. NParks has also committed to having a park within 10-minutes walking distance from every household. We're talking islandwide including non-mature estates.

Image credit: Jurong Lake District
Take Punggol Northshore HDB, for example. It is the first smart and sustainable HDB district in Singapore with smart power sockets in each home and seamless HDB parking with no gantry barriers. Plus, there are greener co-living spaces such as Punggol Waterway Park.
Jurong East and West are also about to become bustling commercial hubs in the next few years with the development of new openings such as Jurong Lake District. And if you thought Woodlands' only advantage was being close to JB, the area is about to have 5 MRT stations across 2 lines for greater connectivity to the rest of Singapore.
Let's face it, with a lot of us working in a hybrid or fully WFH sitch, is it really necessary to be close to the CBD or town area? Something to think about. Secondly, being away from the hustle and bustle has its advantages – it's less noisy and more peaceful, and there are fewer crowds so neighbourhood joints are easier to patronise.
Also, let's reiterate the point that our public transport system is world-class and great at connecting us to the rest of Singapore. With the network expanding, we really won't be too far from anywhere we want to be. In fact, 8 in 10 households will be within a 10-minute walk to a MRT station by 2030.
---
Myth #4: There aren't enough flats to go around
---
The upcoming November BTO launch will have the largest number of units in a single launch.
The government will be launching about 23,000 new flats this year and another 23,000 in 2023 to meet the increased demand for public housing. This is 35% more than the 17,000 flats launched in 2021. And they are prepared to further launch up to 100,000 new flats from now till 2025.
Since the August 2022 BTO exercise, the government has set aside more BTO units in non-mature estates for first-time applicants – at least 85% of the 3-room BTO flats and 95% of the 4-room and larger flats.
Here's another impressive statistic to put your mind at ease: virtually all first-timer families applying for BTO flats in non-mature estates have been invited to book a flat within their first 3 tries. In fact, 90% have been successful within their first 2 tries.
To give everyone a fair chance, HDB gives first-timers who have been unsuccessful in 2 or more BTO flat applications an additional ballot chance at their subsequent BTO flat application in a non-mature estate – more incentive to apply within these estates.
Singles, you are not left out. Up to 65% of the non-senior 2-room Flexi flats in non-mature estates are set aside for first-time applicants, an increase from the previous rate of up to 50%. One can also always turn to the resale market as another option.
---
Myth #5: Your BTO flat is going to take a very long time to be ready
---
We know how frustrating it has been for couples experiencing delays in their BTO projects thanks to Covid. But HDB has assured us that the disruptions across existing projects have remained minimal, between 6-12 months. The proportion of BTO projects delayed by 6 months or more has come down from 80% in April 2021 to less than 50% in October 2022.
In the next 2 years, you can expect your waiting time to be around 4-4.5 years, less than what you might expect. If you require a flat more urgently, there are also opportunities via the Sale of Balance (SBF) flat exercises and via the resale market.
---
Planning your purchase of an HDB flat
---
With all the hot news about property prices going up in Singapore, there are genuine concerns being voiced about the feasibility of being a homeowner. It should be noted, however, that the news has been dominated by outlier properties such as the million-dollar resale flats that make up a tiny fraction of housing sales. 
In reality, about 90% of 4-room BTO flats in non-mature estates are below $400,000 while 90% of 5-room BTO flats in the same estates are below $500,000, before grants. To help ease the burden, the government also has schemes and measures in place to ensure that housing remains affordable and accessible to all residents.
Let's look at a few more incentives granted by HDB. Eligible first-time homebuyers can enjoy up to $80,000 under the new Enhanced CPF Housing Grant. And those buying resale flats can tap on an additional amount of up to $80,000 in housing grants with the CPF Housing Grant and Proximity Housing Grant.
For those who have a specific location preference or are in urgent need of housing regardless of location, you can consider purchasing a resale flat on the open market, where first-time buyers can still be eligible to make use of up to $160,000 in housing grants. To have a better idea of the finances involved, you can use the HDB Calculator to plan your purchase.
That said, don't let these HDB housing myths deter you from finding out more and making a well-informed decision on your own.
---
This post was brought to you by the Ministry of National Development.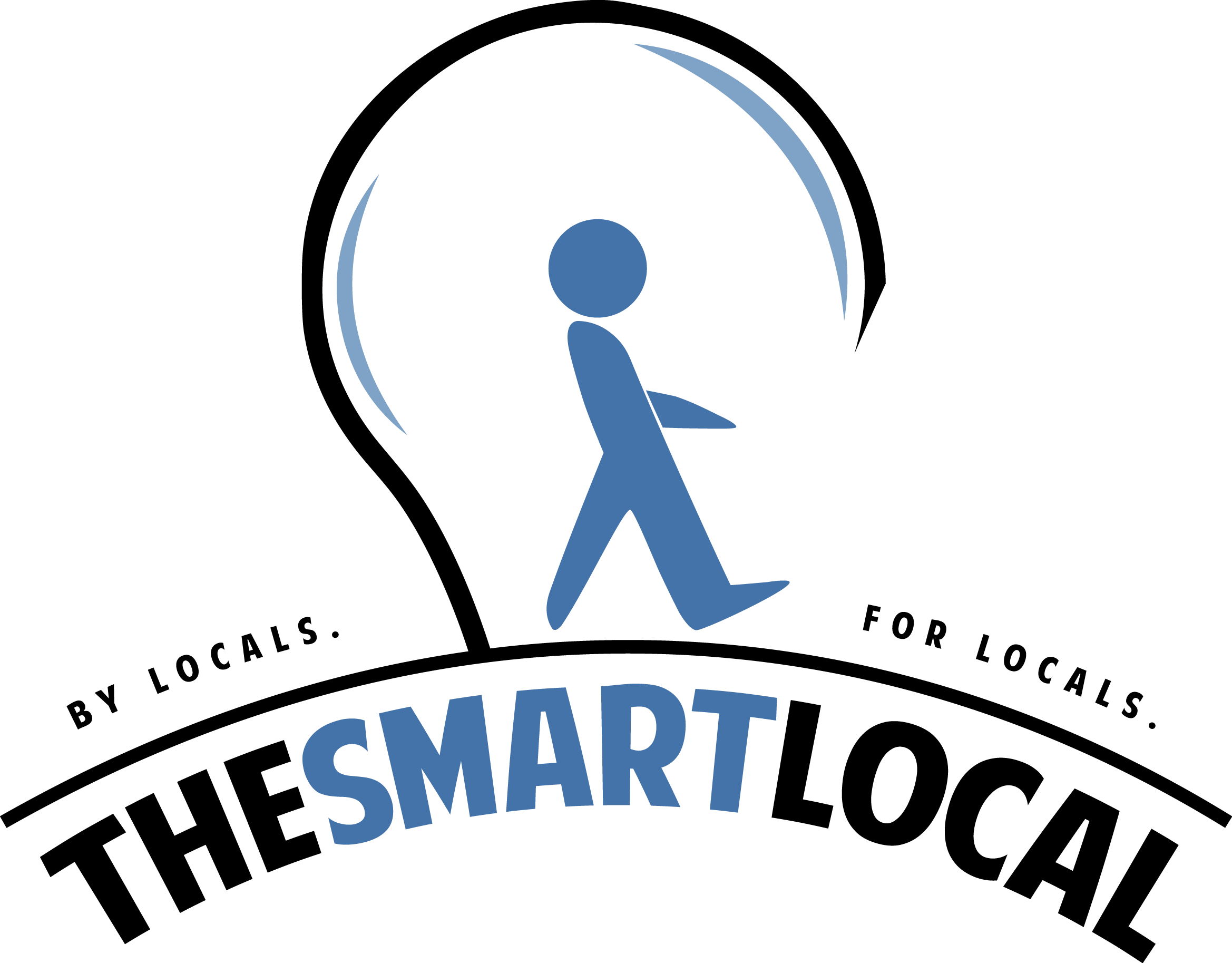 Drop us your email so you won't miss the latest news.