Unique hawker breakfast in Singapore
---
Tagging along with the fam for a weekend breakfast jaunt isn't the most appealing activity – we'd much rather get those extra hours of shut-eye. But when unique hawker breakfast in Singapore like truffle wanton noodles and earl grey toast are on the agenda, suddenly clambering out of bed doesn't seem that dreadful anymore.
Bookmark these seven hawker stalls selling breakfast items with a twist that you would rise and shine early for. 
---
1. Coffee Break – avocado and rum & raisin creme toast
---
Nom-ing on kaya toast is an age-old Singaporean tradition, but Coffee Break modernises the classic dish with their bold selection of flavours. At just $3.50 for four slices, you'll be able to savour their rotational unconventional flavours that include Avocado Creme, Earl Grey Creme and Rum & Raisin Creme.
Coffee Break's Rum & Raisin Creme is chock-full of raisin bits and filled with a cream that isn't overly sweet
I'm not a fan of bread and pastries as I tend to find them bland, but I was pleasantly surprised that the Rum & Raisin Creme toast was tasty enough to earn this bread hater's stamp of approval. The Avocado Creme flavour was also less jelak than expected – the filling provided a subtle avocado flavour that wasn't overpowering in the slightest.
Extra brownie points for the creamy spreads between the toast too, as it didn't seep into the bread slices to make it soggy.
If you're feeling bougie, you can also kickstart your morning with their Toffee Nut Cafe Latte ($4), topped up with a serving of Cream Mousse (+$1.30). You can also opt for other notable flavours like Pistachio and Pumpkin Spice, or spruce up your drink with other toppings like Yoghurt Mousse (+$1.30) and Cheese Mousse (+$1.50).
Address: Amoy Street Food Centre, 7 Maxwell Road, #02-78, Singapore 069111
Opening hours: Mon – Fri 7.30AM-2.30PM | Sat 9.30AM-2.30PM (Closed on Sun)
Coffee Break's website
---
2. Midas Every Touch Is Gold – fluffy baked roti prata
---
Banana prata and milo prata are flavours familiar to some of us by now, but one thing's for sure – these oily treats are sure to do a number on our waistlines. Luckily for us, Midas Every Touch Is Gold offers a healthier option to relish this fan favourite dish with their signature Golden Baked Roti Prata ($1.20/piece).
This puffy, croissant-esque pratas are a guilt-free twist on the breakfast dish – they taste exactly like how a regular prata would minus the greasiness. Since a minimum of two pieces are required per order, order the Spring Onion flavour too for variety. 
For every order, the store owner will also heat up a bowl of their specialty chicken curry for every patron. Speaking to him over my meal, he also reassured that the curry is MSG-free, so you can dip away into the thick, spicy gravy to accentuate your prata's flavour without too much worry.
Address: Hong Lim Market & Food Centre, 531 Upper Cross Street, #02-07, Singapore 050531
Opening hours: Mon – Sat 10AM-4.30PM (Closed on Sun)
Telephone: 9799 9182
Midas Every Touch Is Gold's Facebook page
---
3. Kueh Ho Jiak – sweet potato ang ku kueh
---
As most of their selection is packed in plastic boxes, you can easily dabao a few of your favourites home.
Some good 'ol kueh makes for perfect side treats to complement a spread of mains. If you're looking for novel variants of these traditional faves, then you'll love the selection that Kueh Ho Jiak has to offer.
Their hae bi hiam iteration is literally stuffed with a copious amount of of filling
For starters, they've got an assortment of sweet potato ang ku kueh ($3 for two) that contain unique flavours like cempedak, durian and hae bi hiam. The paper-thin skin is naturally coloured thanks to the sweet potato, making it drastically different from the ruby red versions we're used to seeing.
You can also literally profess your love through food with a pair of gula melaka sago hearts ($2). The gula melaka adds a touch of sweetness, while the large chunks of sago within provide a pulpy texture to this saccharine snack. 
Address: 6 Tanjong Pagar Plaza, #02-20, Singapore 081006
Opening hours: Mon – Sat 7.30AM-2PM (Closed on Sun)
Telephone: 8750 9251
Kueh Ho Jiak's website
---
4. Bee Kee Wanton Noodle – truffle wanton mee
---
From fries to ramen, the addition of the word "truffle" in front gets us even more inclined to order them when they appear on restaurant menus. And now it's made its way into hawker territory, finding its way into the bowls of Bee Kee Wanton Noodle's wanton mee.
You can smell the distinct truffle fragrance wafting from the bowl of Truffle Wanton Noodles ($6.50) from the moment you get your order. Their emphasis on truffle noodles doesn't mean they shirk on other areas of the dish either, as the bowl is chock-full of both fried and steamed dumplings, thin slices of char siew and veggies.
The store is generous with their serving portions of noodles and other ingredients 
If the truffle isn't flavourful enough for you, opt for the Truffle Braised Pork Soft Bone Noodle ($7.50) to enjoy sweet braised sauce on top of the savoury truffle noodles.
Address: Market Street Interim Centre, 5 Cross Street, #01-15, Singapore 048148
Opening hours: Mon – Fri 7AM-3PM (Closed on Sat and Sun)
Bee Kee Wanton Noodle's Facebook page
---
5. Freshly Made Chee Cheong Fun – otah & century egg flavours
---
Freshly Made Chee Cheong Fun's otah-filled option
Image credit: Jy Gwee Jingyi
Order a hearty plate of chee cheong fun and you'd usually expect either some char siew bits or shrimps encased within the rice noodle rolls. Those aren't your only options at Freshly Made Chee Cheong Fun though – their eclectic array of 10 different fillings means you're spoilt for choice.
Their otah chee cheong fun ($3.50) is one of their highlights – the bulging pieces of otah visible through the rice noodles are testament to the store's generosity. If the spice kick of the otah isn't enough for your high tolerance, plop some of their smoky sambal onto each bite to take the spice level up a notch. 
Image credit: @veeveeing
Those who love century eggs will enjoy the century egg chee cheong fun ($3.50). Brimming with slices of the black jelly-like egg, you'll be able to add some creaminess to balance out the starchy chee cheong fun skin.
Address: Old Airport Road Food Centre, 51 Old Airport Road, #01-155, Singapore 390051
Opening hours: Tue – Sun 7AM-8PM (Closed on Mon)
Freshly Made Chee Cheong Fun's Facebook page
---
6. Adimann – salted egg yolk nasi lemak
---
Image credit: Eatbook
For those who rely on a hearty breakfast to start their day, try Adimann's Nasi Lemak Chicken Cutlet with Salted Egg Yolk Sauce ($7.50). The chef douses their juicy chicken cutlet with a dollop of salted egg yolk sauce, forming a flavourful combination that becomes the centrepiece of the usually-simple dish.
Image credit: Eatbook
If you're a meat lover, chances are, the chicken wings that come with a regular packet of nasi lemak are never enough to satiate your carnivorous cravings. Fortunately, Adimann serves up a sizable boneless cutlet alongside a heap of coconutty basmati rice, so you won't have to get your hands dirty when you dig in.
As if the dish couldn't get more flavourful, a separate serving of spicy sambal and other staple ingredients like ikan bilis, cucumbers, peanuts and even quail eggs add the final touches to this upgraded nasi lemak feast.
Address: Golden Mile Food Centre, 505 Beach Road, #B1-12, Singapore 199583
Opening hours: 10AM-9.30PM, Daily
Adimann's Facebook page
Disclaimer: Adimann is currently closed till March 2021 as Golden Mile Food Centre is under renovation.
---
7. Kopifellas – matcha milk toast
---
Image credit: @kopifellas
A true blue Singaporean breakfast set usually consists of a kopi, a couple of soft-boiled eggs and of course, slices of toast. Adding a Japanese touch to this combo is Kopifellas, where green tea lovers will make a beeline for their Matcha Milk Toast Set ($5.30).
Besides the uniquely flavoured toast, you'll also get to pick up a complimentary beverage with every set purchase. Opt for Kopifellas Yuan Yang – a blend between coffee and milk tea to get the best of both worlds. 
Psst… you'll want to head down as early as you possibly can, because they sell out of their toasts early! 
You might also be surprised to know that you can get your BBT fix here with the Kopifellas Milky Way ($3.50). Kopifellas infuses the kopi element into the brown sugar fresh milk drink with its piece de resistance – a copious amount of coffee jelly that sinks to the bottom of the cup. Try it, and who knows, this just might become your new favourite bubble tea haunt. 
Address: Beauty World, 144 Upper Bukit Timah Road, #04-67, Singapore 588177
Opening hours: 8AM-6.30PM, Daily
Telephone: 8801 5209
Kopifellas' website
---
Pay for hawker breakfast in Singapore seamlessly with NETS
---
The SGQR codes (which are powered by NETS) can be found at participating NEA and HDB hawker centres and markets, HDB coffeeshops, and JTC industrial canteens.
Times are changing, and besides offering unique hawker breakfast in Singapore, more stalls are also embracing technology. If you're at any of these seven hawker stalls anytime from now till 31st January 2021, make sure to pay using NETS to stand a chance of winning up to $4,888 every month in the Scan, Pay, Win lucky draw. The contest is organised by the SG Digital Office as part of the Hawkers Go Digital initiative, to encourage both stallholders and customers to go cashless.  
All you need to do is look out for the SGQR codes plastered on the storefronts, scan to pay using NETS QR on your preferred mobile banking app, key in the amount of your purchases and voila, you're done! This means that if you're only out for a dabao run during lunch, you can even save yourself the hassle of bringing a wallet along.
Every $1 you spend via e-payment earns you a chance to win the coveted monthly grand prize of $4,888. For each month, a lucky runner-up will also win $2,888, while 40 other lucky winners will be rewarded $500 each. The cash rewards also extend to participating stallholders too, as they'll get $500 if one of the lucky winners made transactions at their store.
Senior citizens and self-proclaimed 'boomers' needn't worry about being unfamiliar with the process either. They can get one-to-one guidance on how to start making e-payments at any of these SG Digital community hubs. 
With these seven hawker stalls selling unique Singaporean breakfast dishes, your future morning explorations will never be dull. And remember, while you lim kopi and enjoy some levelled-up dishes, be sure to go cashless and you might even get rewarded while doing so.
---
This post was brought to you by NETS.
Photography by Clement Sim.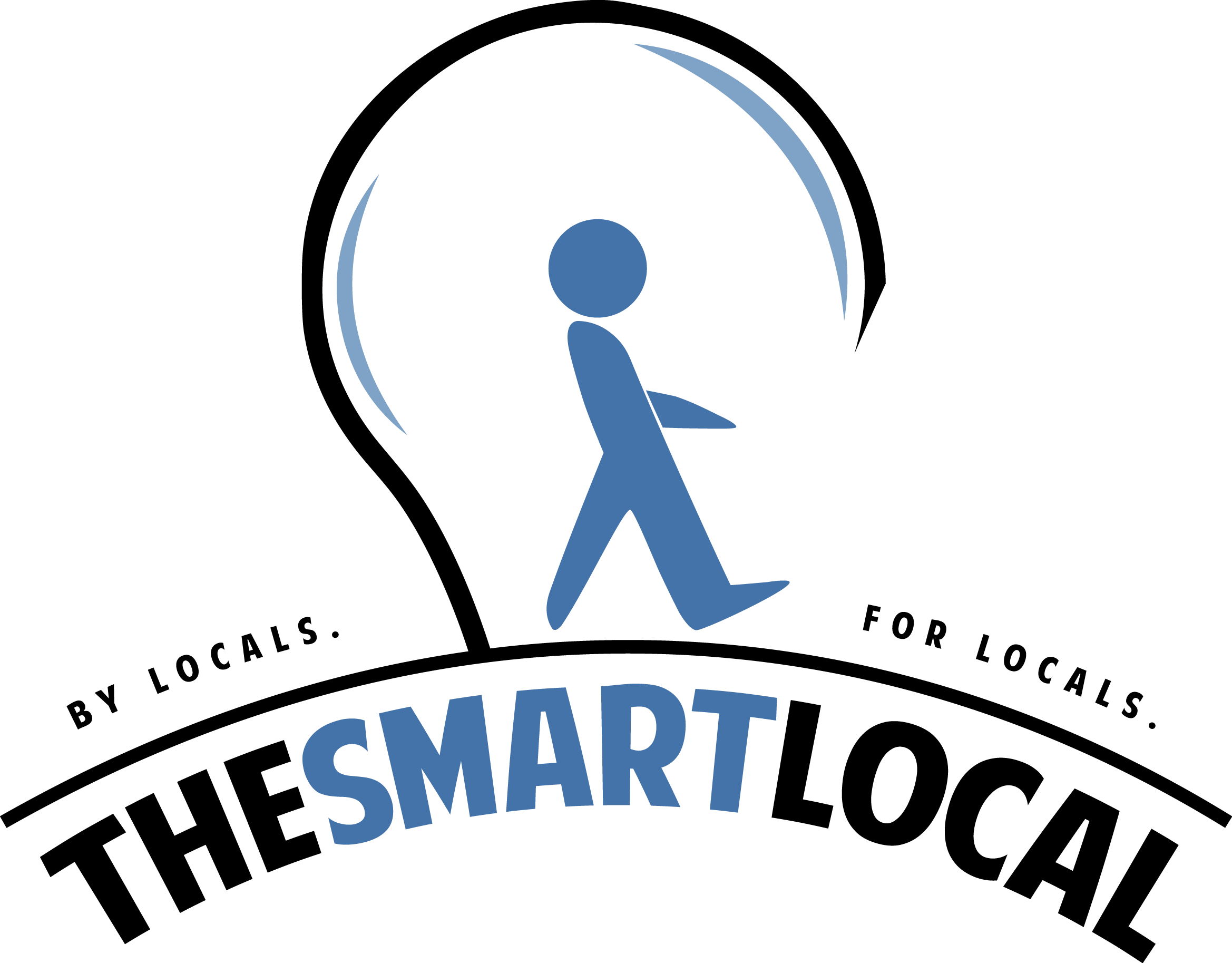 Drop us your email so you won't miss the latest news.