Halal food at Geylang's biggest bazaar
Adapted from: @broti_sg, Source, @eatsmylifeco, @erniethepoop, @thekatoshka
By now, you've either personally experienced or read about this year's larger-than-life Geylang Serai Ramadhan Bazaar. The general consensus is that the crowd is huge, as is the selection of stalls – and it's been recently discovered that not all the stalls serve halal snacks.
For my fellow Muslim brothers and sisters – let this list of 20 halal-certified and Muslim-owned food stalls serve as a guide to help you navigate the bazaar when you're in search of yummy eats.
Psst…check out our vlog below!
1. Katoshka (Muslim-owned)
Adapted from Source: @thekatoshka
You can rarely go wrong with fries – and this stall gets it oh-so-right with their freshly-cut russet fries. Deep-fried to perfection, these come in 4 different flavours including sambal cheese and chilli beef.
Where: Stall 74
Website
2. Shellburnz (Muslim-owned)
Adapted from Source: @shellburnz_
Grilled cheese seafood is the food combo that you didn't know you needed. Get your fix of it here, with their seafood platter offering crab, scallops and mussels all doused in cheesy goodness.
Where: Stall 14
Website
3. WORD. (Muslim-owned)
Last year's rainbow bagel was a bit of a letdown, but this year, it's been redeemed by way of the rainbow burger. Consisting of buttery bagel-buns and a succulent beef patty, this is one snack that's sure to fill you up.
Where: Stalls 8, 30 and 50
Website
4. Kaw Kaw SG (Halal-certified)
Source: @kawkawsg
These ayam percik burgers are so high in demand, they often sell out even before evening time comes around – and for good reason too, 'cause the spicy grilled chicken patties pack one hell of a punch.
Where: Stall 90
Website
5. UYI (Halal-certified)
Adapted from Source
Here, you'll find fried squids-on-a-stick the size of your face. You'll even get to choose from a selection of different powder flavours to go with it, like seaweed & pepper, curry and sour plum.
6. Dendeng Duo (Muslim-owned)
Much ado has been made about the dendengs available at this year's bazaar, but these taco dendengs are classic halal ones – with a Mexican twist!
Where: Stalls 16, 22 and 58
Website
7. Sof Nade (Muslim-owned)
One of this year's more popular creations, Sof Nade's galaxy milkshake is a bit of a mystery in terms of flavour – some have compared it to nutella, vanilla and even paddle pop.
Where: Stall 9
Website
8. O'Braim (Muslim-owned)
Adapted from Source
Goreng pisang is a national favourite, and what better way to zhng it than to add cheese and a whole bunch of different toppings? These flavoured banana fritters come in generous portions and an assortment of flavours like blueberry cheesecake and caramel crush.
Where: Stalls 68 and 69
Website
9. Carnivori (Muslim-owned)
Adapted from Source
Specializing in Western dishes, this stall is all about loading their food with a whole lot of cheese. Their cheesesteaks are particularly cheesy – with a tantalizing ribeye of either original, marinara or spicy korean bulgogi.
Where: Stall 40
Website
10. Eats My Life Co. (Muslim-Owned)
Adapted from Source: @eatsmylifeco
If you're looking for a healthier alternative at the bazaar, check out this stall. They're popular for their granola packs and uniquely-flavoured ice-pops in flavours like mango lime coconut and bandung bae.
Where: Stall 40
Website
11. Chapalang by Da Hai Shan (Muslim-owned)
Adapted from Source: @dhschicken
There are two things Dai Hai Shan is known for – their uber refreshing wolfberry milk tea and spicy har cheong gai (belacan fried chicken).
Where:Stalls 130, 131 and 132
Website
12. Macarons SG (Halal-certified)
Adapted from Source: @macaronssg
One of the prettiest snacks you'll find at the bazaar, their macaron sundaes are hard to resist – especially with ice-cream flavours like cotton candy & bubble gum, and creme brule & fig.
Where: Stall 181
Website
13. Chulop! (Halal-certified)
Adapted from Source: @erniethepoop
Their Jurong and East Village outlets are super popular amongst churro lovers – so you'll want to make Chulop! one of your first visits before heading out to the rest.
Where: Along Tanjong Katong Complex, opposite Sims Avenue
Website
14. Keria Viral (Muslim-owned)
Kuih Keria Viral's gula melaka-coated kuih keria (sweet potato donut cakes) are so sinfully sweet you'll find yourself downing them in no time.
Where: Stall 18
Website
15. Broti (Muslim-owned)
Source: @broti_sg
Broti is the go-to stall for Thai milk tea but what makes them particularly great is their "Pay It Forward" initiative – with just $4, you can pay for stranger's cup of drink which will be randomly distributed just before iftar. It's all in the spirit of doing good this Ramadhan!
Where: Stalls 27 and 31
Website
16. Iceburnz (Muslim-owned)
Adapted from Source: @suhanazain
If you think you've come across every possible Nutella concoction, think again – introducing the Nutella soft serve from Iceburnz. It tastes exactly like the ice-cold version of the chocolate spread, right out of the jar.
Where: Stall 14
Website
17. Mr. Tiga Layer (Muslim-owned)
Adapted from Source: @mrtigalayer
The stall's name translates to "Mr. Three Layers" which alludes to its specialty of colourful layered drinks. Served in their custom-designed plastic bags, it's a hipster take on the classic kopi peng concept.
Where: Stall 312
Website
18. Belgaufra (Muslim-owned)
Adapted from Source: @belgaufrasg
The star of the show here? Fluffy belgian waffles. Have them traditionally, with ice cream, or even as a waffle burger like the above.
Where: Stall 313
Website
19. Smoke Out (Muslim-owned)
This stall will have your IG feed-covered – their smoky dragon's breath dessert (flash-frozen snacks) make for perfect boomerangs. Breathing in helium used to be a neat party trick, but here, it's all about vaporized liquid nitrogen.
Where: Stall 13
Website
20. Istanbul Express (Muslim-owned)
You'll find a kebab stall at every corner of the bazaar but only this one serves chocolate kebabs – a neapolitan mix of chocolate wrapped in tortilla wrap.
Where: Stall 91
Geylang Serai Ramadhan Bazaar 2017 – not your average puasa malam
This year's bazaar is massive and making your way around will be disorienting at first so make sure you approach it with a solid plan. Know what you're looking for, otherwise you'll end up spending way more than expected – or worse, not getting what you want at all.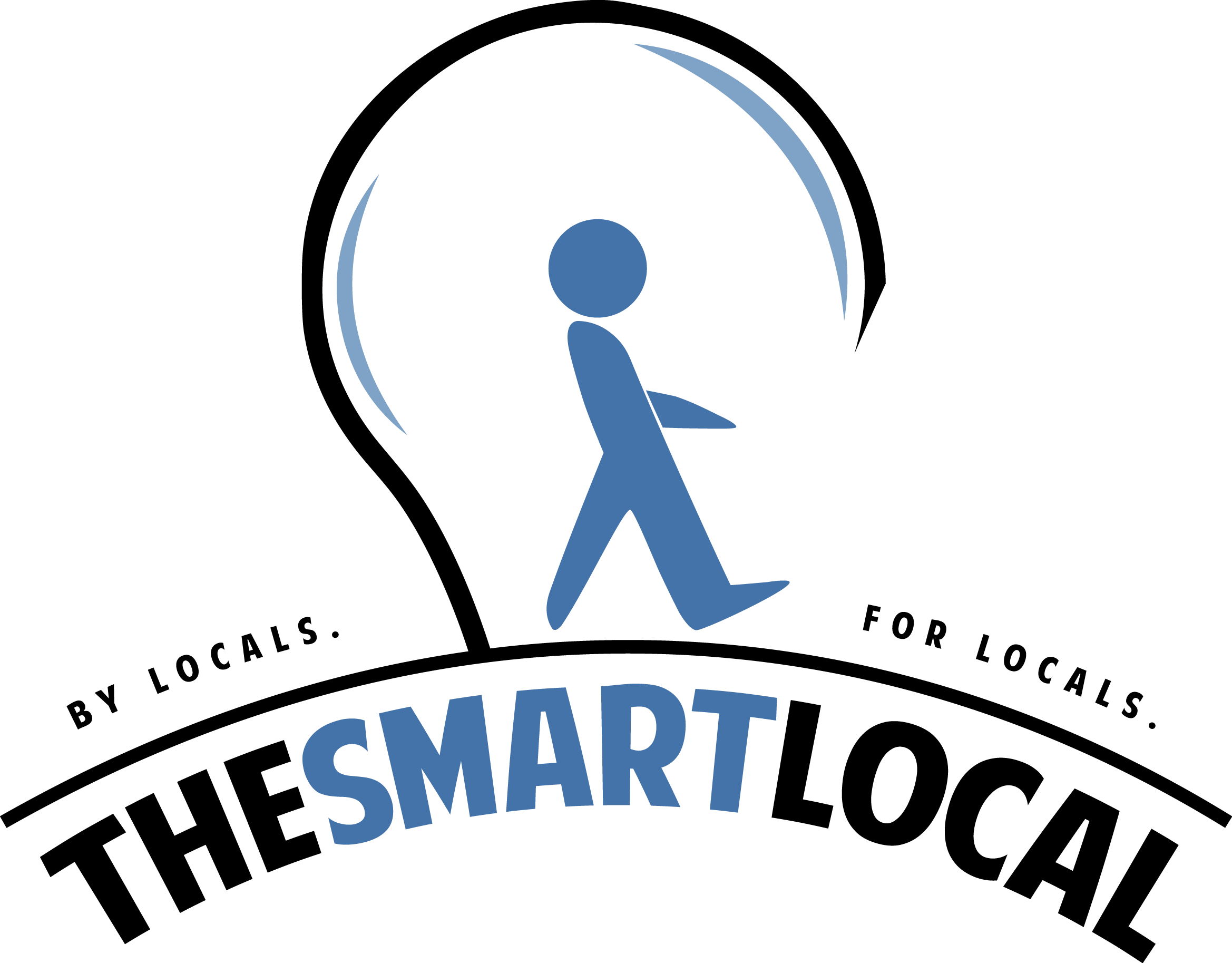 Drop us your email so you won't miss the latest news.