New Year, New You – Hair makeovers perfect for 2018
There are two kinds of females in this world. Daredevils who hop on the trend bandwagon every other month, and the ones who've stuck with the same old hairstyle for the past 10 years of their life, fearing their next visit to the salon might be a complete disaster.
We rounded up 8 brave tributes and set them up on a blind date with stylists from Chez Vous Salon to give them hair makeovers they never knew they needed. After hours of expert troubleshooting and magic making, here are the results:
Tribute #1: Vanessa, 25
A no-fuss-no-frills kinda girl who hits the gym 5 times a week. Dreams of luscious curls, but cannot find the time or effort to maintain them. Also has a love-hate relationship with her long limp fringe which rejects any form of volume and sticks to the side of her face – an issue she gets out of the way by pinning her fringe back 24/7.
The Makeover: Soft, layered bangs that give way to cascading curls
Knowing just the cut to compliment one's face shape is the kind of knowledge that's way out the leagues of ordinary men. But it only took one look for her stylist to know just the fix for Vanessa's 'runaway' fringe.
Soft bangs and a textured perm draw attention back to Vanessa's high cheekbones and accentuate the natural sharpness of her nose. Giving her the low-maintenance, naturally tousled, out-of-bed hair she's always longed for.
The process? A comprehensive 10-step treatment perm – a combination of Chez Vous' noteworthy 'Moist Perm' technique and the use of 10 different treatments to protect the integrity of Vanessa's hair.
The many rounds of treatment work to infuse keratin and lock in moisture when hair cuticles are open to prevent excessive drying
Post-perm, Vanessa's hair looks equally healthy and even shinier than before.
Unlike most perms available on the market that thermally or chemically change the structure of your hair – leaving it frizzled beyond belief, this particular perm at Chez Vous places emphasis on protecting your hair while giving you the outcome you desire.
This also leaves Vanessa the option to re-perm her hair in the near future – an option perm 'victims' usually aren't entitled to.
Stylist: Joyce Wan
Tribute #2: Nadia, 21
A freshly minted, free-spirited graduate still finding her place in this rough world. Wishes her hair was a more accurate descriptor of her personality but sports the same hairstyle she did 5 years ago – a telling sign of her chronic indecisiveness. Enjoys not having to fuss over styling her tresses. Owns a brush but has never used it.
The Makeover: A dusty lavender shade with an airy fringe to frame her face
2017 might've been the year of pastel hues and unicorn hair so fluorescent, it glowed in the sun, but 2018's forecasted trend of darker, muted pastel shades brings some serious class to bleached hair.
Not only does the ashy lavender colour fully mirror Nadia's personality and gives her the edge she'd been missing, this darker shade was specifically tailored to compliment her slightly tan skin tone and bring more life to her face.
Ask any hairdresser, and they'll tell you that lifting dark Asian hair to a shade light enough to achieve unicorn hair will require a minimum of 3 rounds of bleaching. But Chez Vous' newest #fakeash colour service that'll give you the same ashy tones without the damage – all in a single session of bleach.
The process uses Goldwell SilkLift pre-lightener – an ammonia-free "gentle giant" and one of the most expensive bleaches in the market – that's enhanced with BondPro+ Treatment and used in conjunction with their special compound highlighting technique – combines 2-3 colours to replicate the illusion of muted ashy hair.
A "silverising" formula is then applied to tone the strong brassy, warm pigments usually common in Asian hair. The result – a full-bodied, cool dusty lavender that oozes personality!
Stylist: Shawn Chia
Tribute #3: Charmaine, 21
A fun-sized student with a huge appetite for life. Her first-world problems include: having to wait too long for her hair to dry and having no time to style her hair in the morning. Secretly sleeps with her wet hair because #lazy. Still scarred by a bob cut years ago that left her looking like an octopus
The Makeover: A volumising Root Lift + Body Perm on a short bob
According to hair pro and Associate Director, Oscar Lee, there's a science to determining the perfect length for every face shape. Here's how it works: Measure the distance between your chin and the bottom of your ear, if the difference falls short of 3-inches like Charmaine here, this means you were destined to be a pixie beauty.
The first call of action to remedy Charmaine's thin limp locks was to get rid of about 8-10 inches of "deadweight". After which, the same 10-step perm treatment was applied to her roots to give her usually lifeless hair some solid body. A perfect up-and-go do for her rushed mornings.
"I told myself I'd never go back to short hair again, but this cut really changed my mind!"
Stylist: Oscar Lee
Tribute #4: Alison, 23
Full-time YouTube junkie and resident badass of the TSL video team. Longs for hydrated, tangle-free hair but simply ain't got the time for conditioner. Has hair so thick she needs at least 2-3 pumps of shampoo just to work up a lather. Hates how long it takes to wash and blow-dry her hair so she skips days to avoid the hassle.
If you've bleached your hair before, then Alison's black-to-blonde growing root situation is something you might be familiar with. Yes, something CAN be done to salvage your hair from that dreaded orange state.
The Makeover: A medium ash-brown faux balayage
From ombre to balayage – natural looking highlights for the perfect sun-kissed look
'Balayage' is a life-saving technique that sweeps colour upward towards, making for a more natural transition from Alison's natural dark brown to a cooler ash brown with olive undertones, balancing out her warmer skin tone and giving her more of an exotic vibe.
Stylist: Wai Kan
Tribute #5: Tammie, 25
If another life, Tammie would be rocking a full head of firetruck red curls à la Rihanna's "Only Girl" MV. But in reality, the straight-laced nature of her job forces her hair back into a neat bun on the daily. Loose strands of flyaway hair trigger her insecurities. Never leaves the house without a bobby pin.
The Makeover: A 10-step treatment "Big Wave Perm"
While her hair might not be a fiery shade of red, everything else about this elegant, feminine look screams "Corporate Goddess" – proof that you can be sexy and professional at the same time. These big, loose curls instantly make Tammie look heaps more composed and personable. Gifting her a new-found confidence her past clinical bun never could.
Stylist: Oscar Lee
Tribute #6: Pepita, 22
A social butterfly and creative soul who loves life's little simplicities. Believes that the money she spends on her visits to the salon goes to waste if she doesn't leave looking brand new. Wants a drastic hair transformation but doesn't know what colour will suit her skin tone. Grows easily bored of her long hair, but fears going short will make her look 5 kg heavier.
The Makeover: An ash-brown to silver-blue faux balayage
And drastic was exactly what her stylist ordered. Pepita's stylist was quick to note the main problem – two warms don't make a right (hairstyle). A warm skin tone and a warmer 2-month-old dye job were the culprits behind making this 22-year-old look tired and washed out. The solution, a sassy bob to showcase her delicate features with a burst of silver and blue on her ends to neutralise the brassy undertones in her hair.
Stylist: Readen Chia
Tribute #7: Vivian, 23
A sunseeker and adrenaline junkie with a major love for sports, Vivian is well aware that her busy-bee lifestyle is the reason for her many split ends. Sees more of her distant relatives than she does her hairstylist, and can't go a day without washing her hair. Yearns for thick voluminous curls to make her life complete.
The Makeover: A 10-step treatment "Airy Perm" and airy bangs to match
If "eyes are the window to the soul", then we can only assume that one's fringe is the curtain. And just like there's a perfect length for every face, there's a perfect fringe to enhance every facial feature. For Vivian, bangs were just the thing to flatter and intensify the gaze of her almond eyes.
With a couple of inches off and the 10-step treatment airy perm to inject some much-needed body and bounce, this effortlessly light new hairstyle radiates soft, demure vibes and well disguises the fact that Vivian spends little to no time on her hair!
Stylist: Salon Director, Serene Tan
Tribute #8: Kimberly, 26
Yours truly as the final tribute
Growing responsibilities – and a baby-in-tow – seemed reason enough for me to bid the last two years of having lilac hair goodbye. A decision I still question to this very day. Harbours a desire for wickedly wild hair, but has since surrendered to the practicalities of life as a full-fledged adult.
The Makeover: A colour-melting "Tiger Eye" balayage with shadow roots
To the untrained eye, there was nothing wrong with my long layered brown hair – a safe hairstyle I'd stuck with for years. But in the eyes of Salon Director, Victor Liu, the length of my hair weighed my appearance down, and the 11-month old balayage from my last visit to the salon had left me with quite a few split ends.
Wanting to go for something a little bit durable, he decided on a colour-melting "Tiger Eye" balayage – a hairstyle that would look just as good half a year down the road with little to no maintenance.
Essentially natural long-lasting highlights that bless the hair with dimension and an illusion of volume, the Tiger Eye Trend was inspired by the semiprecious rock's distinct streaks of gold, bronze and brown. Think of it as a new and improved version of the balayage with 'Shadow Roots' – a classier, softer sister of traditional highlights that start at the roots.
This means that you won't be left with a stark difference in colour when your roots start to grow. And what surprised me was, that even after another round of bleach, the quality and integrity of my hair actually felt better than it had previously.
Stylist: Salon Director, Victor Liu
Make your #hairgoals a reality at Chez Vous Salon
When it comes to attaining your dream shade of ash or transforming your hair with feminine waves, it's best to leave the work to those with years of professional experience. If you're to take that leap of faith and embrace a whole new look but just need to know your hair's in good hands, a simple consultation with the stylists at Chez Vous will dissipate your fears.
All of Chez Vous' stylists have a minimum of 10-years experience up their sleeves and their specialities lie in different areas, so you won't have to worry about a junior stylist ruining your precious hair.
The award-winning salon also makes the customer's satisfaction their main priority, and offers its customers a complimentary retouch within 10 days of the service!
Chez Vous is currently running an exclusive promotion for all TSL readers – Quote #TheSmartLocal when making an appointment and enjoy these bundles from now till the 5th of January 2018:
A haircut + the 10-Step Treatment Perm + Bond Strengthening Hair Shots at just $299 for all hair lengths (U.P. $600)
A haircut + Faux Balayage/Balayage with 1-time lightening + Bond Strengthening Hair Shots at just $299 for all hair lengths (U.P. $600)
Call to make a booking at 6732 9388 today.
* Prices are subject to a 7% G.S.T., only available for appointments made from Monday-Fridays, strictly for first-time Chez Vous customers only, and terms and conditions apply.
Address: 391 Orchard Road #05-05, Ngee Ann City Podium, Singapore 238872
Email Address: emailus@chezvoushair.com
Contact: 6732 9388
---
This post was brought to you by Chez Vous.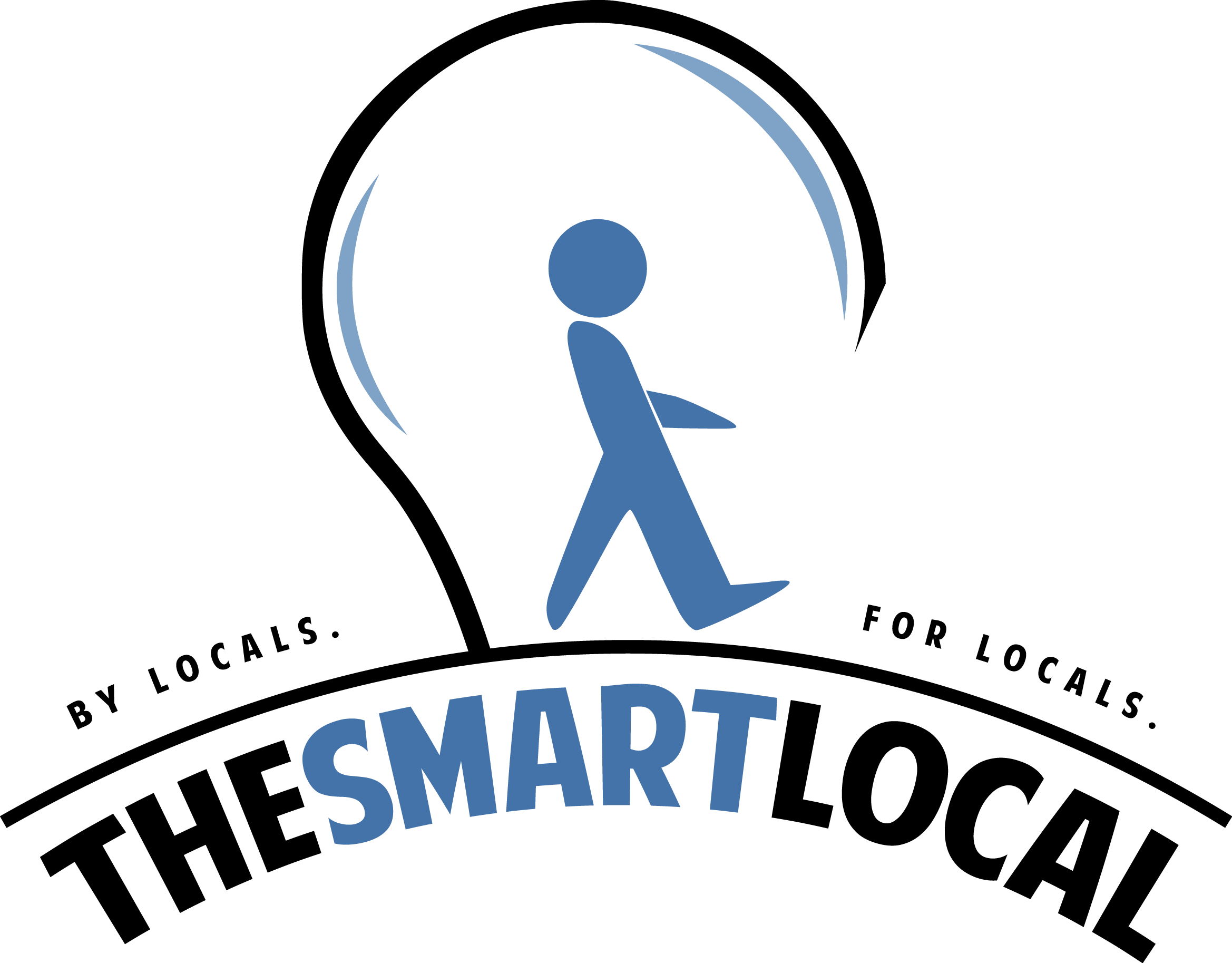 Drop us your email so you won't miss the latest news.