GROHE SPA's flagship store in Orchard
Bathrooms are often the holy grail of our daily routine – how else will we get ready in the mornings or wind down before bedtime? But they're so often left as an afterthought. Big mistake: bathrooms are what tie everything together, especially when they have amenities from GROHE SPA. Whether you're washing your hands or luxuriously soaking in a bubble bath, GROHE SPA's bathrooms take it up the next level of #bathroomgoals.
Swiping through Pinterest or flipping through an interior design mag will leave you with pangs of longing, but turn that into reality with GROHE SPA's 2-storey flagship store. It's in the middle of Orchard at Shaw Centre, so simply make a detour during one of your out-in-town days to check out famous luxury hotel bathrooms from around the world you can now replicate in your own home.
1. GROHE Veris – Nautical themed bathroom (Stora Hotellet Umeå, Sweden)
Left, Grohe showflat in Orchard. Right, Stora Hotellat Umeå. Image adapted from Stora Hotellat Umeå
One space to look out for is the GROHE Veris area, which is modelled after Stora Hotellat Umeå in Sweden. Those looking to deck out their bathrooms with a particular theme will be pleased to know that this hotel's modelled after a seaman's cabin, complete with a nautical-shaped mirror and wooden finishings
The GROHE Veris range includes faucets, shower knobs, bath spouts, and other bathroom accessories. Its signature "lozenge" shape comes through in this design – its faucets are shaped like pebbles for easy handling. The range is simple in a non-flashy way, but its gentle curves are smooth enough so that everyday actions like washing your hands or brushing your teeth are feel that much more enjoyable.
2. GROHE Atrio – Beach themed bathroom (The Conrad Koh Samui, Thailand)
Left, Grohe showflat in Orchard. Right, Conrad Koh Samui. Image adapted from Conrad Koh Samui
It's an exact replica of The Conrad in Koh Samui, right down to its GROHE Atrio taps, standalone bathtub, and wooden furnishings. Koh Samui's a beachside town, so if you're wanting to copy the same beachy vibes for your home, pay extra attention to their fixtures.
The GROHE Atrio range of bathroom accessories uses cylinders throughout its design for slender curves, with its spouts pitched at an incline of seven degrees for soothing water flow. We fiddled around with the tap, and it was easy to maneuver with a gentle touch – no forceful cranking needed here.
3. GROHE Eurodisc Joy – Modern British themed bathroom (Galaxy Macau)
Left, Grohe showflat in Orchard. Right, Galaxy Macau. Image adapted from Galaxy Macau
When we stepped into the space featuring the GROHE Eurodisc Joy – the space is mimicked after Galaxy Macau – it almost felt like we were on a holiday overseas. The hotel comes complete with a pool and jacuzzi, but why venture outside when you've got your own ornate bathtub indoors?
Once we got over the lavish design, complete with bath towels and slippers, our eyes were drawn to their unique taps.
It's not just that the taps are minimalist in a clean, white way: they can be moved like joysticks, 360° all around. We've never seen a tap that's heat and pressure-adjustable by simply swivelling a stick. Because of that, we were semi-gushing over this, and the consultant knowingly told us that it's very popular with women.
Not to pigeonhole what type of bathroom faucet you should be after, but #bathroomgoals, indeed. The Eurodisc Joy range includes faucets and taps, along with other bathroom accessories. With their chrome finish and all-around swivel, they're also aesthetically pleasing enough to make your home Pinterest-worthy.
4. GROHE Allure – Rustic themed bathroom (Sri Panwa Phuket)
Another hotel from Thailand to copy so you can bring the beach back home with you: Phuket's own Sri Panwa featuring GROHE Allure. Although the hotel bathroom interior looks like it has Sicilian influence – with its orange brick walls and leafy plants – the Allure range is adaptable enough to fit most designs, from futuristic Japanese bathrooms to timeless toilets.
Couldn't resist climbing into the bathtub – it's so spacious!
GROHE Allure includes bathroom faucets for your basin, shower, and bathtub. With an open rectangular spout and the now-recognisable 7 degree incline, GROHE Allure is the choice for modern bathrooms. It's sleek with a shiny sheen, and has an architectural flair to it.
The latest technology for your bathroom accessories
The showroom also displays Marriott Hotel Park Lane, with GROHE Grandera accessories.
Besides the ranges showcased above, there's a ton of other luxurious GROHE lines that you'll want to take a look for yourself. Browse through the store to explore the other product ranges to find out what best suits your home. There are also a few other hotel bathrooms that you'll need to see with your own eyes – London's Marriott Hotel Park Lane and Istanbul's The Bosphorus included.
When you head down to the flagship store, don't worry if terms like 'faucet' and 'water pressure' aren't part of your daily vocab. A friendly consultant will guide you through the entire process. You'll also be given a smartphone to use as you wander through so if you're interested in certain products, simply scan the code and you'll see it in your cart once you're at GROHE's interactive screen.
Using the interactive table to learn more about each product.
Their screen lets you email yourself everything you're interested in – and yes, that means everything, from toilet brushes to tap faucets – so you're welcome to go home and ponder over your bathroom needs.
If you're keen on flashing out your bathroom with everything GROHE has to offer, here are other features you can opt for that are all built-in your own shower room:
speakers to blast your favourite tunes while showering,
steam bath nozzles to detoxify your skin,
temperature sensors so you wouldn't accidentally burn yourself, and
chromotherapy lights to feel like you're showering under vivid colours.
A personal favourite: the GROHE Minta Touch.
But GROHE doesn't just do bathrooms: their kitchen equipment's looking pretty fine too. When browsing through, we stumbled on the GROHE Minta Touch. This particular tap lets you turn on and off the water flow just by touching it. And when we say touch, we really mean just giving it a gentle pat anywhere on its spout since its entire surface is covered by GROHE's EasyTouch tech.
If you don't believe everything you hear, there's a space for you to test-try all the different waters. Run your fingers through the water streams to find out what works best for you – a steady pressure, gentle trickle or rainshower pour?
There's also a Shower Configurator on the ground floor for you to try customising your own dream shower. By using VR tech paired with a 3D headset, it'll be as if you're taking a shower without getting a single drop of water on you.
But whatever your preference is, all GROHE ranges come with new water technologies. You can count on the GROHE Turbostat for water that's always at the right temperature, the GROHE DreamSpray which comes with four varying spray patterns, and the GROHE Silkmove to effortless maneuver the tap.
GROHE for your bathroom and kitchen
Balestier might be the current it spot for decking out your bathroom needs, but GROHE's a 6,000 square feet flagship store in the heart of town. Much like comparing apples to oranges, there's no way you'll find a luxury bathroom amenities brand like GROHE anywhere else. It's likely to be a decadent splurge, but hot showers, steady water flow, and even built-in speakers – they're all waiting for you with GROHE.
---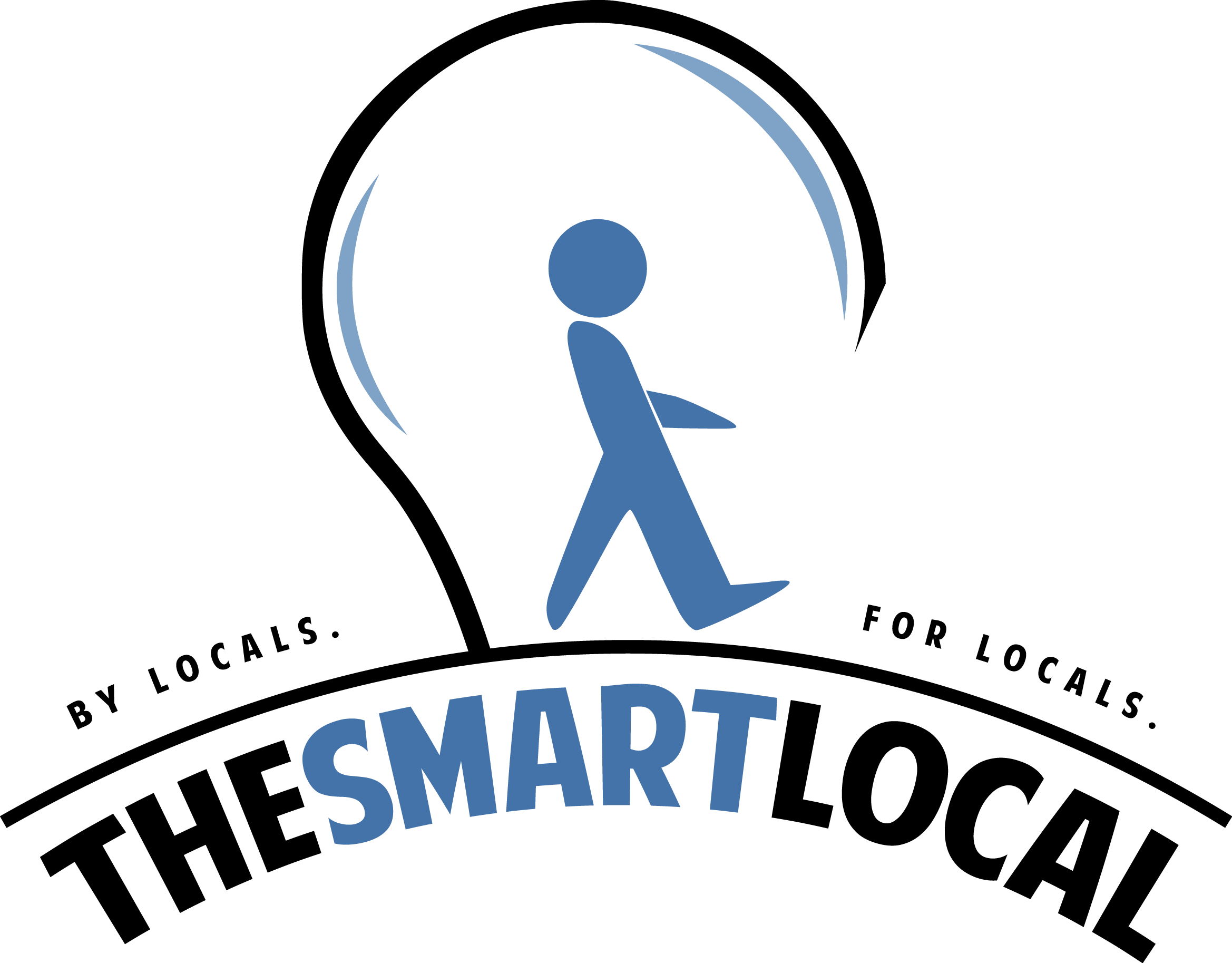 Drop us your email so you won't miss the latest news.