Golden Shoe Food Centre Hawkers Booted Out
Golden Shoe Food Centre at Raffles Place is slated for redevelopment mid-2017 – and along with the hawker centre's closing will come the disappearance of some of our favourite veteran stalls, with a good number of old-timers deciding to call it a day.
Many of them have been around since the food centre first opened in the 80s, dishing out an assembly of local eats amidst the bustling Singaporean cityscape. It's a pity this year will be their last hurrah – especially with our precious hawker culture fading fast.
We sat down with 10 of these hawkers to get a glimpse into their way of life – the heart and the hands behind the CBD-ians' favourite lunchtime bowl of lor mee or nasi briyani.
1. Wei Nan Wang Hock Kian Lor Mee
This is the story of a pair of un-un-unforgettable hawkers whose lor mee has fed generations. Madam Lee and Mr Wang now hold the fort of the half-a-century-old Wei Nan Wang Lor Mee (which literally translates to "Unforgettable Taste Lor Mee"), and plan to retire after Golden Shoe shutters.
There's a sense of pride as Madam Lee reminisces about their faithful customers, many of whom now bring their families along to try the lor mee they grew up with. The recipe has been tweaked to suit the health-conscious palettes of the newer generation – less oil is used, and the three-layered pork has been removed completely.
"We're planning to retire. Serving lor mee beats idling at home, but we're both already 78." Madam Wang said in Mandarin.
Unit number: #03-03
Opening hours: Daily, 10.30am to 3pm
2. Golden Nur
Few stores open past the lunch hour at Golden Shoe. And though hours stretch past 6pm for Golden Nur, their kitchen crew are always in good spirits, doling out prata from dawn to dusk.
The name is synonymous with their famous Nasi Briyani Special – come 11am, the sharp aroma of spices will hit you the moment you reach the second floor where their stall is. It's a CBD lunchtime favourite, evinced by the snaking queue of hungry patrons every day.
Majority of the team aren't locals, but have worked there for the better part of 40 years. The whole team truly loves their trade, and will be moving to Hong Lim once Golden Shoe closes.
Unit number: #02-02
Opening hours: Mon-Fri, 7am to 7pm, or until everything is sold out.
Briyani is served from 11am onwards.
3. Transit Market Claypot Rice & Noodles
Transit Market has been around since the 1990s, first operating at Transit Market, then Chinatown, before setting up shop at Golden Shoe. Work begins promptly at 11am, and by 3pm, everything would be sold out.
According to the owner, the recipe was "something my brother and I picked up from our friends", which they decided to make a business of.
So where's her brother now, you wonder. Well, he's actually still right by her side, serving up mee pok at…scroll down to the next point to find out!
Unit number: #03-13
Opening hours: Mon – Fri, 11am to 2pm
4. Say Seng
Yup, the brother of the Transit Market Clay Pot owner is now dishing out noodles at Say Seng next door. Working alone, he barely blanches the mee pok and tosses it in his homemade chili, vinegar, and light soya sauce, following the time-honoured recipe to a T.
"It's a very traditional recipe, not something youngsters like you eat," he says. The only ingredients in the dish are fishballs, fishcake, and pork lard – and the flavourful mee pok steals the limelight. "I liked the mee pok, and felt it was a waste that the recipe will disappear once [the founder of Say Seng] retired. So i picked it up from him."
Unit number: #03-14
Opening hours: Mon – Fri, 7:30am to 2pm
5. Ah Liang Ipoh Hor Fun
Some become hawkers out of necessity, others find it a calling. For Mdm Wang, it was dissatisfaction.
"I ordered this bowl of ipoh hor fun," she reminisced in Mandarin, "and all I could think about was how to improve it. Different, better ingredients." She named Ah Liang Ipoh Hor Fun after her son, and has since moved her store from Jurong East, to Clementi, before settling down at Golden Shoe and Amoy Street.
Ah Liang is so popular that they've had to open a separate stall hawking the dry noodle base. Batches of their popular fried fish dumplings are made daily, stuffed with fish, chicken, and bang kuang. So good, they often sell out even before closing.
As for what will happen after Mdm Wang retires? She's not too concerned about that – it's ultimately up to Ah Liang to decide if this trade suits him.
Unit number: #02-122
Opening hours: Mon – Fri, 11am to 2:30pm
6. Hai Yan Cold & Hot Dessert
Hai Yan is the only local dessert store at Golden Shoe. Their repertoire of sweet treats run the gamut from ice-cold chng tng and ice kacang to gooey pulut hitam and red bean soup.
Their most popular dessert? "The 80¢ grass jelly drink, you can hardly find it so cheap anymore."
Green bowls holding various dessert bases were arranged on nearly every flat service possible. I asked how they were related, to which the male owner replied with a hearty laugh, "她是我的女朋友. My girl-friend." I didn't pry, but it's obvious they go way back.
They haven't made plans to move anywhere just yet.
Unit number: #03-15
Opening hours: Mon – Fri, 11am to 7:30pm
7. Tiong Bahru Wanton Mee
The day starts as early as 6am for Mr Desmond Lim and his mother at Tiong Bahru Wanton Mee. Fresh ingredients arrive daily, and every cut of caramelised char siew is roasted in-house.
Competition is stiff: there's another wanton mee stall just a few units down, and a mee pok stall right across from them. But they have a loyal customer base, and Mr Lim shows no sign of slowing down. And it's no wonder why – a single $4 bowl will get you fried wantons, char siew, a bowl of soup, ngoh hiang, and springy soy sauce-coated noodles.
Tiong Bahru Wanton Mee will likely be moving to Hong Lim.
Unit number: #02-32
Opening hours: Mon – Fri, 7:30am to 3pm
8. Market Street Nasi Lemak
Like most other stalls hawking nasi lemak, the storefront of Market Street Nasi Lemak displays fried chicken, ikan kuning, and other key ingredients piled high. The full monty will only set you back $3, max.
"We used to sell pig organ soup, but nowadays it's not so popular. So we had to switch," the owner shares with us. With younger customers steering clear of innards, the 30-year veteran hawker stall made a complete about-turn to nasi lemak instead.
With her pig organ soup heyday long behind her, she's now passing on the reins to her two sons.
Unit number: #02-24
Opening hours: Mon – Fri, 8:30am to 6:30pm
9. Johnson Western Food
Well after closing, we found the husband-wife duo behind Johnson Western Food preparing the meat for the next day's customers – slicing, tenderising, seasoning.
It's been over 3 decades in the hawker trade for the Wees: his parents earned their keep as kopi sock baristas, before Mr Wee and his two sisters took over and restarted as Johnson Western Food. Each recipe is their own unique creation, perfected over the years. Favourites include the crispy Chicken Cutlet ($4.50) and Mixed Grill ($7).
Mr Wee's sisters have since left Johnson to him and his wife. They've put off relocation plans for the time being, awaiting further notice of the redevelopment.
Unit number: #03-08
Opening hours: Mon – Fri, 9.30am – 7pm
10. Market Street Long House Popiah
"We're retiring," replied Mdm Ding, as she systematically sliced each popiah roll into five pieces. Laid out behind a glass display are trays of ingredients: stewed turnips, chunks of egg, beansprouts, prawns, and a stack of popiah skin.
Her husband, Mr Wang, handles the rolling and folding – he's been wrappin 'em up for almost half a century.
Customers in the queue are asked 'how many?', since there's only ever been one item on the menu. And at just $1.40 a pop(iah), we're losing both heritage and cheap, good hawker food.
Unit number: #03-02
Opening hours: Mon – Fri, 8am to 2:30pm
Singapore's dying hawker heritage
Majority of the hawkers we spoke to didn't want to wait the four years of renovation out – especially the aged ones who won't be able to work full food-court hours.
The double whammy of both Golden Shoe and Beauty World Food Centre closing doesn't bode well for our fading hawker heritage – we're not sure who will carry on with traditional hawker fare once these hawkers hang up their aprons for good. But we do hope that even in changing times, our food culture won't be entirely lost.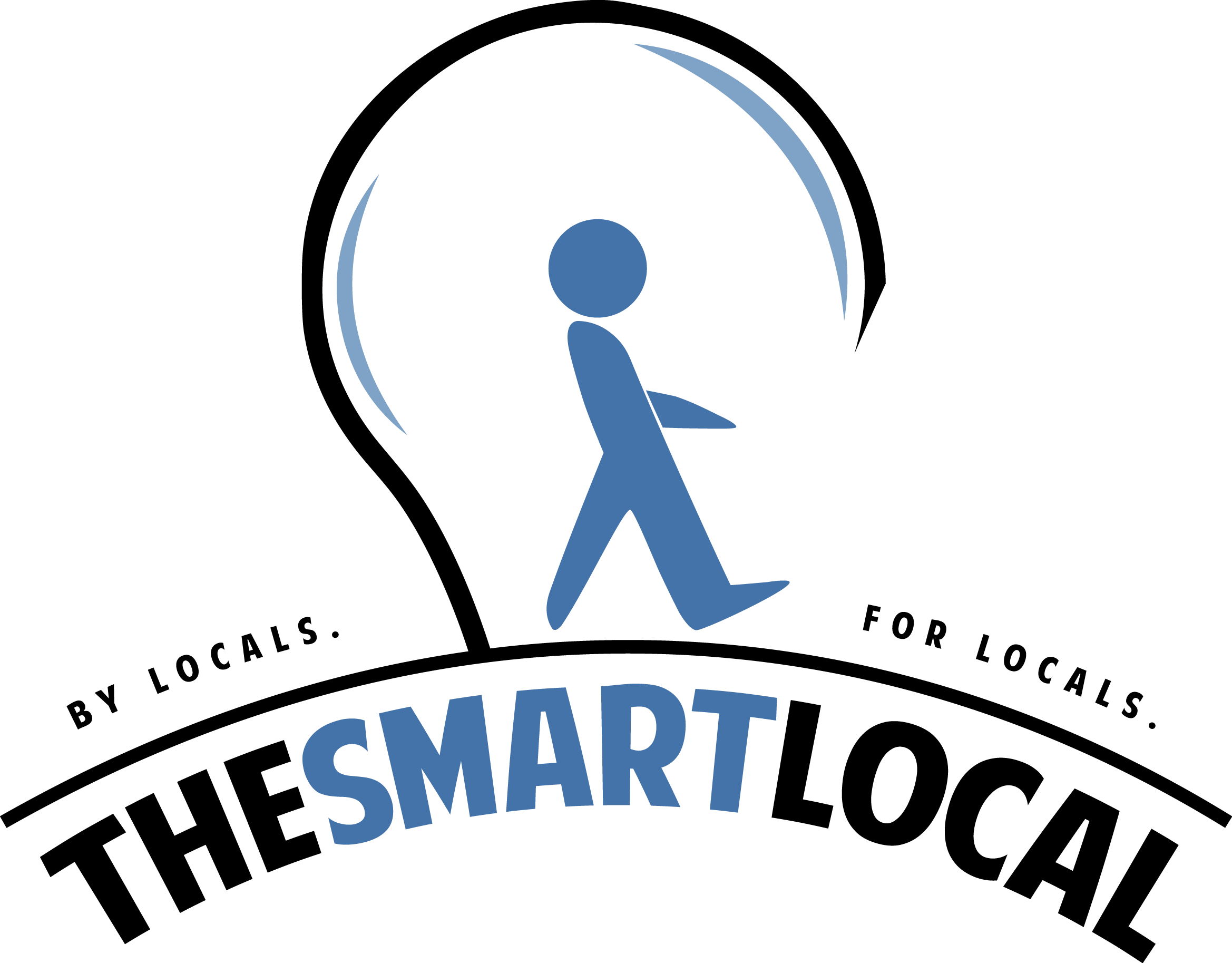 Drop us your email so you won't miss the latest news.