Most difficult people to shop for & gift ideas
---
Receiving gifts is a sweet and touching affair but of course, it comes with its own unspoken challenges. Whether it's acquaintances you hardly meet or fussy in-laws you need to impress, there's no denying that some people are more difficult to shop for than others. 
Here's a list of eight most difficult people to shop for and gift ideas you can impress them with. All the mentioned merchants are conveniently available through Ugift, an app for customisable gift cards. Read till the end for the full deets, and a nifty free gift card perk for new users.
---
1. Budget-conscious mums who want you to save money
---
Ask any budget-conscious mum what she wants for a gift, and you'd likely be met with "you don't have to get me anything." As well-intentioned as her response may be, it makes finding the perfect gift to showcase your love and appreciation all the more frustrating.
It's even worse when she tells you to "save your money", because they can definitely use their Singapore auntie prowess to find your gift at a cheaper price. 
While that may be the case, you can still surprise them with a gift card to merchants they're bound to frequent. Examples include NTUC Fairprice, Sheng Siong and RedMart, where a gift card to offset food and household essentials is sure to delight Mummy Dearest.
---
2. Girls who are particular about their makeup and aesthetic
---
Sometimes, buying your girlfriend makeup in the wrong colour or gifting them clothes in an aesthetic they never wear basically amounts to a criminal offence in their eyes. 
If you're pulling your hair out wondering "what on earth do I get BB this year?", treating your girlfriend to an all-expenses-paid shopping spree might be the way to go – by way of a gift card to beauty and fashion retailers like Sephora and Zalora.
To really seal the deal and clinch the title of #BoyfriendGoals, make sure to standby cheerleader mode when bae shows you her new fits and makeup loot, and lend a hand in carrying those heaving shopping bags.
---
3. Old friends you only meet once a year
---
Maybe you're the type of person who can come up with a genius gift idea for someone you're not that close to – lucky you. However, many of us are left picking out something like a generic coffee mug the day before the once-a-year birthday celebration with an old clique member who has grown distant.
One way to overcome this challenge would be to split the cost for a present with other people in your social circle. After all, there's safety in numbers. If the gang can't decide on what to get, Grab vouchers are a gift option that will rarely be met with disappointment, as it allows the recipient to utilise it on rides and food deliveries. 
---
4. Husbands and dads whose wishlist you've already exhausted
---
V'Day, Christmas, birthdays and Father's Day are all special occasions to celebrate the husbands and dads in our life.
Normally, we'd tap into the go-to "male necessities" like watches, neckties and perhaps some tech gear. However, if you follow the same tactic every year across these four occasions, you'll soon end up with an exhausted wishlist and a growing mountain of staple gifts they might not actually choose for themselves.
Rather than purchasing a specific item, the solution could lie in gift cards where they hold the power to pick their own pressie. For example, if your hubby or father is a fan of sports, treat them to some retail therapy at Footlocker. The wide range of products – from stylish athleisure apparel to sports gear – will have them spoilt for choice like a lil' kid in a candy store.
---
5. New SO's family members
---
When you enter a new relationship with your significant other, you're introduced to an entire new family. On top of trying to remember all the new names and faces during large family gatherings, you'll probably want to make a good impression as well when it comes to gifts. The problem is that you're not totally clued in when it comes to their wishlist.
To avoid flunking this mission terribly and cementing your reputation as a bad gifter, grant these potential relatives-to-be the freedom of choice with a Frasers Property gift card. There are 13 malls under this umbrella, dotted throughout Singapore from Northpoint City to Century Square.
That way, they can go on a shopping adventure at their convenience and redeem their gift card on whatever their heart truly desires. 
---
6. Kids of relatives and friends you don't know too well
---
Whether you're shopping for your little niece or nephew or meeting your friend's bundle of joy, shopping for kids' presents actually involves ticking their parents' boxes as well.
While the kiddo might be thrilled with whatever new entertainment you've bestowed upon them, there are considerations for the adults like, is it age-appropriate? Do they already have this item? Will the looping of Baby Shark from a musical toy drive them crazy?
To avoid besmirching your reputation and potentially bringing an unwanted present into their household, it's better to leave the choice to the kid – under the guidance of his or her parents, of course. Online platforms such as Shopee and Lazada, in particular, are home to loads of merchants selling toys, baby essentials and educational resources for kids.
---
7. Tai tai friends who already own everything
---
If you happen to know someone who basically emanates Jamie Chua vibes with their well put together aesthetic and enviable branded bag collection, you'd know that finding a gift for tai tais is grounds to give you a colossal headache.
Unless you're willing to fork out a fortune on the latest luxury fit, chances are whatever you think they might need, they're likely to already have. Fancy champagne glasses? Check. Pretty scented candle that's 100% organic? Check. Atas wine? Check. 
Instead of gifting something they'll end up donating away, perhaps you can treat them to a relaxing self-care day at The Spa by The Ultimate. 'Cause who wouldn't like to rejuvenate with a luxurious facial or massage, especially if it's free?

---
8. Fussy in-laws you wanna impress
---
While you might get to know someone better over time, this doesn't mean finding a good gift for them gets any easier. Take fussy in-laws for example. Even if you've been in the family for quite a while and know all their likes and dislikes, you might still find yourself totally clueless on what to buy that'll impress and not end up being re-gifted. 
When in doubt, getting a functional gift is the way to go. Think tech and appliance stores like Best Denki, where practical options are aplenty. Whether it's blenders for your MIL who wants to get into juicing or a swanky new electric shaver for your father-in-law, there'll defo be something that'll wow your in-laws. And hey, they'll even think about you every time they use it.
---
Slay your gifting game with Ugift customisable gift cards
---
When it comes to gifting, it's often the thought that counts – as cliché as it may sound. Shopping for presents can be a pain but you can easily ease your stress while delighting your gift recipients through the Ugift app. 
Through the application – which is free to download via the App Store and Google Play – you'll be able to purchase, customise and send gift cards to your loved ones. From day-to-day things like cakes from Cat & the Fiddle to beauty, skincare and his and her fragrances from SEPHORA, Ugift has something for everyone. 
Simply register an account and start browsing away. Once you've chosen the merchant you wanna buy gift cards from, add them to your cart and personalise the e-card to your heart's content. 
Instead of a plain and generic gift card, you'll have plenty of creative freedom to design the perfect digital present. Insert your own images, customise your well wishes and even pick out music to accompany the gift card. 
Better yet, new users who download and register Ugift's app before 3rd April 2022 will receive a $5 gift card from one of Ugift's merchants. 
Now that you've unlocked a whole new way of gifting, it's time to retire the go-to trick of filler gifts like mugs and socks every year. With gift cards to various merchants easily accessible from Ugift's mobile app, you can crank one out in a matter of minutes instead of wracking your brain for ideas and going for futile shopping trips IRL. 
---
This post was brought to you by Ugift.
Photography by Alvin Wong.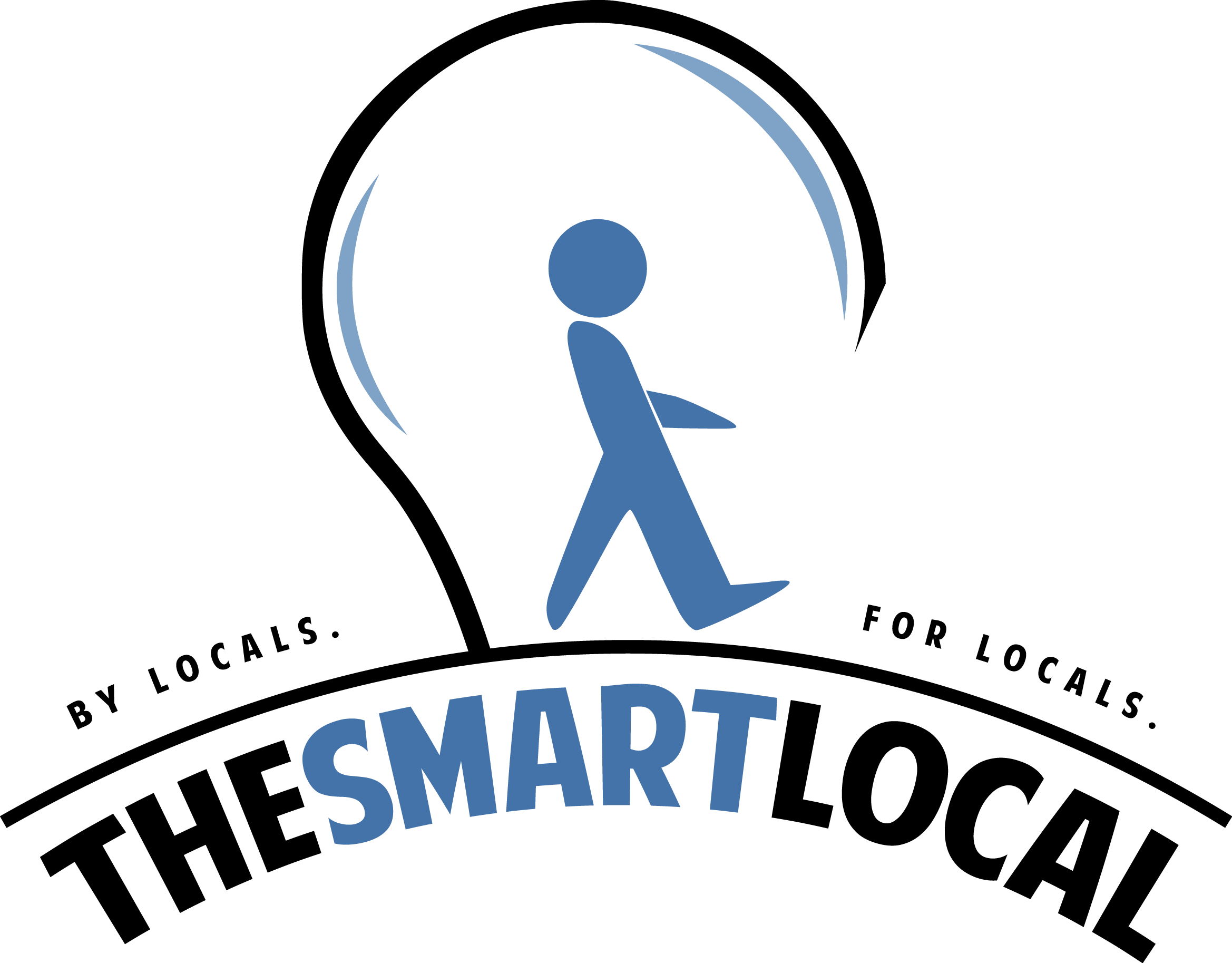 Drop us your email so you won't miss the latest news.