GastroBeats @ i Light Marina Bay 2018
Enough waiting for the next Hollywood blockbuster, here's something for every bored Singaporean to do over the weekend. Lifestyle festival GastroBeats @ i Light Marina Bay will be here from 9 March to 1 April 2018 with plenty of neon lights and glow-in-the-dark fun.
But if that isn't enough to jot down in your calendars: their massive outdoor paint party, neon-lit run through a laser tunnel, and Bollywood-themed Silent Disco ought to do it.
Explore the neon playspace
Not your standard monkey bars and swings at this ILLUMI Play Space. There'll be glowing Chess pieces for you throw out your best Bobby Fischer moves and other supersized games like Tic-Tac-Toe and Jenga.
Budding photographers, take the chance to shoot some brilliant night photography with the neon photo walls. Also, you might win an Oppo R11 if you Take A Picture with Mobile Phone Partner Oppo's photo-taking booths.
Join the glow-in-the-dark party run
Image credit: @bel_b3l
This run won't be your regular huff and puff around the block. Nope, the ILLUMI Run's neon tunnels and blasting hip-hop tunes promise a run so out-of-this-world that you'll forget about how hard your heart's beating. By joining in, you'll have all these perks that your regular non-fit peeps aren't privy to.
There'll be fun activities to spur you on since running one full circle around the Promontory isn't the easiest feat: it's 4km all around. Getting doused in Glow Water for your neon makeover is just the start of the night – there'll also be an ILLUMI Slide, an ILLUMI Paint Wall, and an ILLUMI Splash Box.
Image credit: @muqrie
The beats of the DJs will keep you going, and you'll end the night at the outdoor paint party with drinks in hand from the ILLUMI Bar.
Date: From 4PM onwards, 31 March 2018
Admission: $55/person (Comes with Splash Tee, Party Light Sticks, Neon Goggles, and Swag Bag)
You can register here.
Sway along to the tunes of local bands
Image credit: @johnbalzomo
GastroBeats makes it easy to support local when their stage lineups are featuring some of Singapore's best. These local bands will be playing a mishmash of genres that'll keep you coming back – anything goes from the hip-hop beats of Subhas to the alt-rock of Cadence.
Don't limit yourself to what your Spotify Recommendations claim: you can be a rocker at heart but who knows – a taste of DJ KOHSH's electro beats might change your mind. Other artists that'll be crooning on stage include Theodora, Royal Estate, and Mediocre Haircut Crew.
Weekend 1 (Come Together Live Music)
Dates: 7PM – 10:30PM, 9-11 March 2018
Acts to catch: Subsonic Eye, Jack and Rai, Cosmic Child
Weekend 2 (Hip Hop/ Urban)
Dates: 7PM – 10:30PM, 16-18 March 2018
Acts to catch: Yung Raja x Fariz Jabba, Niine, Common Ground
Weekend 3 (Noise Singapore)
Dates: 7PM – 10:30PM, 23-25 March 2018
Acts to catch: Abby Simone, Faux Pas, KrystaJoy
Weekend 4 (Good Friday Weekend: Electronica)
Dates: 7PM – 10:30PM, 30 March-1 April 2018
Acts to catch: DJ KOHSH, Farah Farz, Tech'1 and Friends
For a full list of acts, click here.
Stay fit with Fitness by the Bay
With yoga instructors from Pure Fitness and Pure Yoga. Image credit: @natsations
You don't have to be a yoga guru to join in the fun at Fitness by the Bay: the 1-hour free fitness classes are open to everyone. Push yourself gently into yogi poses with Om Sweet Om Vinyasa Flow, a yoga sesh that'll help you coordinate your breathing. Those seeking a more active workout can try Tabata – you'll be pushing yourself hard in this HIIT circuit class.
Having pros lead the classes is already enough of a reason to head down, but think of how relaxing working out will be while gazing at the stunning skyline. The view is sure to ease your mind from frantic work mood to keep calm and carry on. Remember to bring your own yoga mat!
Register for classes here.
Dates: 13-15, 20-22, 27-29 March 2018
Dance at the Silent Disco
Image credit: @silentdiscoasia
It's mind-boggling how Silent Discos always draw in a massive crowd: you're pretty much being anti-social while staying social, so wear your ASSC tees proudly while grooving to your own beat.
GastroBeats' Silent Disco @ i Light Marina Bay 2018 is held across two floors: stay downstairs if you want to stay close to the bar but take the stairs up where it's a roof terrace to soak in the views.
Image credit: @silentdiscoasia
Like other Silent Discos, three DJs will be playing at the same time. Choose a channel to tune into with your headphones. A colour will light up to identify your music choices – red, blue or green – and you can find similar-minded people to groove with.
A special Bollywood edition will be held on 23 March 2018, when a channel with Bollywood hits and bhangra classics will be playing.
Tickets cost $25 and are inclusive of one drink. Since there's a limited capacity of 200 people, buy your tickets early online.
Dates: 8PM on 10, 17, 23, 30 March 2018
Join workshops to make your own lamps and coin pouches
Image credit: Terra SG
That's right, artsy workshops are always at the top of our weekend to-do lists but you're crossing off two birds with one stone since these workshops are also part of Sustainability Sundays. The do-gooder in you is silently cheering because making lamps from plastic bottles and coin pouches from milk cartons at Terra Village @ GastroBeats means you're supporting social and environmental causes.
Image credit: Terra SG
The Eco Sunday Workshops will teach you how to recycle and upcycle – that is, to reuse things others consider as rubbish. Too many bottles and random stacks of paper cramping your house's style? Now you'll know what to do with them with them. Feel-good vibes check. And there's also a Maker's Market when you can buy all these awesome handmade crafts.
Sustainability Sunday
Dates: 18 and 25 March 2018 and 1 April 2018
Feast on all the food choices
Image credit: @dendeng_duo
But of course, GastroBeats has its fair share of festival food. There's plenty to feast on with stalls like Dendeng Duo – known for their Taco Dendeng, a grilled beef or chicken jerky served in a taco, and 21 Sliders – mini burgers with fillings of beef, fried or grilled chicken.
With close to 20 F&B stalls, other must-try bites are from DC Superheroes, Fat Prince, and Shiso Gourmet.
ILLUMI Fest Run, live music, and a Silent Disco at GastroBeats 2018
There'll be something new to look forward to as each Friday comes around with GastroBeats @ i Light Marina Bay 2018. It's undoubtedly a massive lifestyle fest for everyone, from fitness junkies to music lovers. Step up your fitness regime by joining in the fun with the illuminated party run or Fitness by the Bay classes, or simply relax by soaking up the tunes of local bands.
P.S. Go cashless with GrabPay at GastroBeats – you can earn up to $15 off Grab rides*.
*T&Cs apply.
Venue: The Promontory @ Marina Bay, 11 Marina Boulevard, Singapore, 018940
Dates: 4PM – 11PM, 9 March to 1 April 2018
---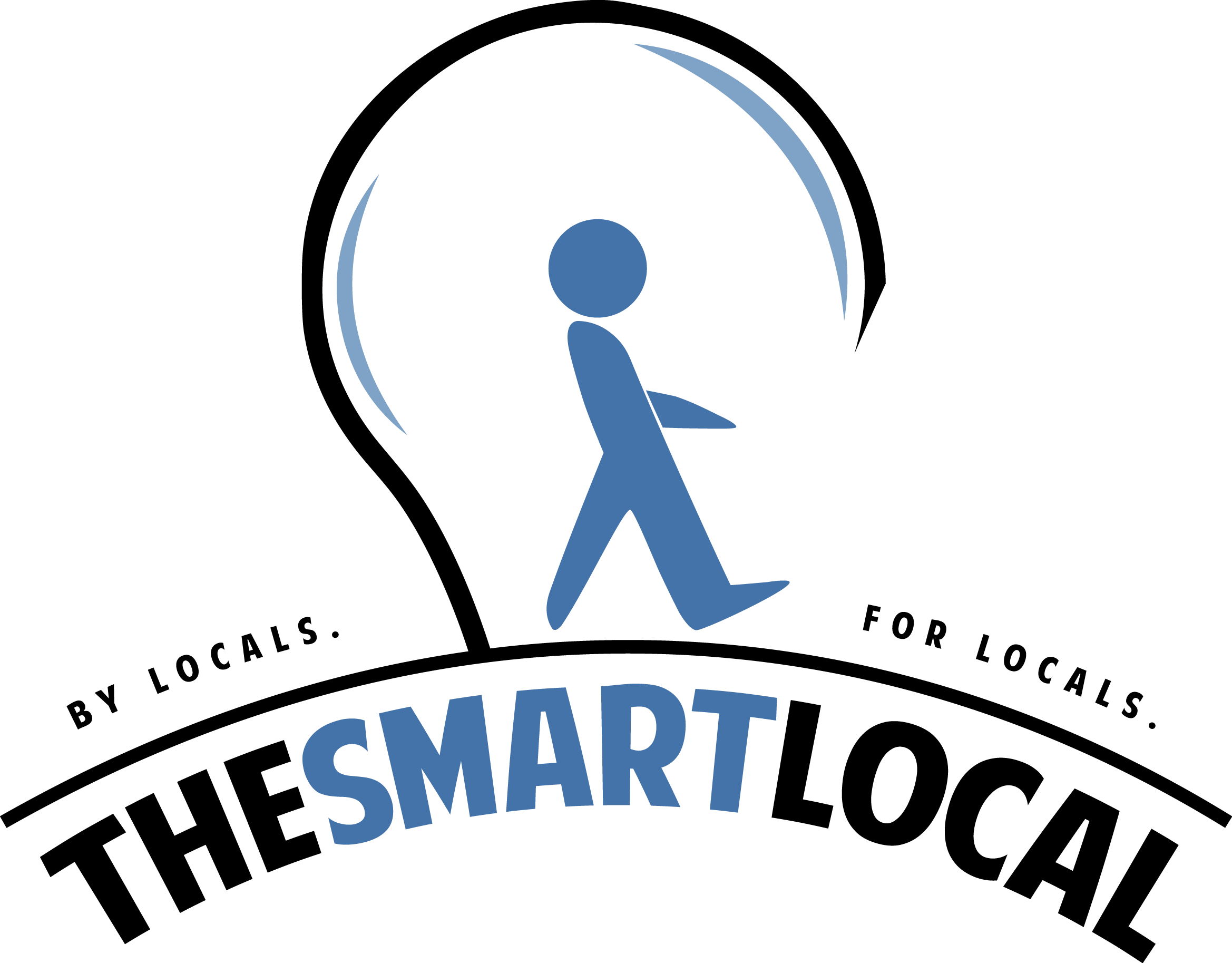 Drop us your email so you won't miss the latest news.