Garden parties in Singapore
Throwing a garden party isn't an easy feat but we sure love those draped vines and moss-covered walls. Before tackling the heat with a straw hat and airy sundress, you'll need to find a dream garden venue that fits all your party needs. For instance, a cosy setup works for a baby shower while an elegant garden backdrop will turn any hen's party into a classy affair.
Here are 8 gardens venues that'll sweep you and your guests away into an enchanted garden.
1. Shangri La Hotel
You hear Shangri-La Hotel, and you think 5-star hotel with grand, statuesque hotel lobby. You're not wrong: Shangri-La is all that but it also has an Orchid Pavilion – an open-air greenhouse that has vines of orchids woven through the wooden dome.
Try on a bracelet that matches the vivid hues of the orchids. Jewellery: Swarovski
A dinner here is an exclusive affair so take the chance to bling it up with jewellery that matches the vibrancy of the orchids. Make an advanced booking for their Diner de Fleurs, a private 8-course dinner for up to four guests ($240/person with wine pairing).
It's worth the splurge since you'll have your own personal butler and sole access to a pavilion with cascading tropical orchids.
Address: 22 Orange Grove Road, Singapore, 258350
Telephone: 6737 3644
Capacity: 4
Price: $240/person
2. The Summerhouse
Seletar Aerospace is pretty damn far away but there's a good reason why everyone's flocking there these days. We already adored The Summerhouse's for their farm-to-table concept but we're liking their new garden domes even more – especially when there's an aircon in each.
Right now, there are three bubble-shaped domes with different themes: Bohemian, Scandinavian, and Lounge. We were seated at their Scandinavian dome and there were plush sheepskin rugs on each bench.
For the Dine in the Dome Package, each dome is priced at $300/couple and $120 for each additional guest. Each dome seats up to eight guests, but keep your party intimate or it'll be a bit of a squeeze.
Dress up for the occasion with a sparkling necklace. Jewellery: Swarovski
All dishes from this package are served up communal style, so you can look forward to sharing plates like Charcoal Grilled Slipper Lobster and Grilled Prawn Glazed And Wrapped In Lardo. Otherwise, you can choose from the regular menus of The Summerhouse Dining Room or Wildseed Bar.
Address: 3 Park Lane, Singapore, 798387
Telephone: 6262 1063
Capacity: 8
Price: Min. spend of $300 | $120/person
3. Pollen
Gardens by the Bay's the garden to rival all gardens in Singapore – we didn't expect any less from the Flower Dome's restaurant Pollen. Simply put, Pollen's a beaut. With its dome-shaped beauty and lavish green surroundings of exotic indoor plants, this is an ideal venue for those looking to spoil their friends and family.
Oh, and the thermostat's set to a constant temperature of 20°C too so take the chance to dress up and accessorise. Delicate rings with butterfly motifs are befitting of Pollen, especially when you're against a leafy backdrop of exotic plants.
Accessorise with a four-finger ring with sparkling pink crystals. Jewellery: Swarovski
Address: Gardens by the Bay, Flower Dome, 18 Marina Gardens Drive, #01-09, Singapore, 018953
Telephone: 6604 9988
Capacity: 20-100 pax
Price: Minimum spend of $4000
4. Masons at Gillman Barracks
Masons at Gillman Barracks is an old-school colonial bungalow that's reminiscent of the 50s – check out their monochrome tiles and outdoor terrace. With fronds and foliage out in full force, your party guests will enjoy the garden feels all around them for sure.
There's both an air-conditioned hall and al fresco area here, so you can choose the type of space you're after. If it's a baby shower, pamper yourself and opt for the cool indoor space. Otherwise, the al fresco area will be a huge hit if you're wanting to throw a casual shindig where guests can mill around with cocktails in hand.
Address: 8 Lock Road, Gillman Barracks, Singapore, 108936
Telephone: 6694 2216
Capacity: Main Dining Room – 60 to 150 pax | Bar – 20 pax | Verandah – 16 to 24 pax | Outdoor Alfresco – 32 to 70 pax
5. Boufe Boutique Cafe
If what you're looking for is a simple but chic garden setup, then that just about sums up Boufe Boutique Cafe. Bonus: The all-white theme makes for a clean backdrop for your floral print dresses. There's plenty of natural light all around at Boufe, especially in their outdoor verandah.
Your sundresses and delicate butterfly earrings will fit right in. Jewellery: Swarovski

Boufe also serves up cakes that look almost too good to eat – ranging from $8 to $9. You can be sure that your guests will be gushing over these treats: the Mini Unicorn Cake comes with a white chocolate horn, and the Milky Way is a prettily swirled galaxy cake made from yoghurt mousse.
Address: 308 Tanglin Road, #01-01 Phoenix Park, Singapore, 247974
Telephone: 6734 7656
Full Venue Rental
Capacity: 30 to 60 pax
Price: Starting from $3905.50
Mini Event Package
Capacity: 10 to 20 pax
Price: Starting from $1310.75
6. Amara Sanctuary
All the way over at Amara Sanctuary in Sentosa, lies an elegant Glass Pavilion that's made entirely of glass. If it sounds like something from a fairytale, well, it looks like it came straight out from a fairytale. It's the place to tie the knot, but this adaptable space will whisk your guests away to a garden paradise no matter what the event is.
The space is large enough for you to fill it up with whatever you desire: bright balloons in shades of blue or pink for a baby shower, or glass chairs to gather in as you play hen party games – whether it's "How well do you know the bride?" quizzes or even drinking games.
Address: 1 Larkhill Road, Sentosa Island, Singapore, 099394
Telephone: 6825 3888
Capacity: Min 30 pax
Price: $65/person
7. The Halia at Singapore Botanic Gardens
The Halia's tucked away in the Ginger Garden of the Singapore Botanic Gardens. It's an airy space that's surrounded by 250 types of ginger plants – floor-to-ceiling windows frame the restaurant so it feels like you're dining in the middle of a rainforest. But really, a nearby aircon will be keeping things cool so you have every excuse to dress up.
The Halia's got it covered with a choice of venues – feel free to host a sit-down luncheon or an outdoor soiree. The Courtyard is a sheltered al fresco area combined with an indoor dining space, The Drawing Room is more formal and has full views of the Garden, and The Batik Room has high ceilings and a display of batik artworks.
Dangling butterfly earrings will look perfect with any floral sundress. Jewellery: Swarovski
Address: 1 Cluny Road, Ginger Garden, Singapore Botanic Garden, Singapore, 259569
Telephone: 8444 1148
8. Botanico at the Garage
Two eateries in this restored 7-car garage that belonged to horticulture professors: Bee's Knees and Botanico. Both are aesthetic – how could you not be with 1920s art deco – but they cater to different crowds. Botanico is the edgier sibling. They serve up dishes like Seabass Ceviche to desserts like Jalapeno Ice Cream.
Since their terrace is fully air-conditioned, tell all your guests to come dressed to the nines. It's the ideal setting to flaunt a lace maxi dress in Singapore's heat. Grab a pair of crystal butterfly earrings to pull the look together. Now you've got your tasteful garden party outfit sorted.
Try on these pink butterfly studs. Jewellery: Swarovski
Address: 50 Cluny Park Road (Level 2), Singapore Botanic Gardens, Singapore, 257488
Telephone: 9381 1106
Capacity: Indoor – 100 pax | Outdoor – 60 pax
Exclusive Event
Weekday: Min. spend of $10,000 to $15,000
Weekend: Min. spend of $15,000 to $20,000
Non-exclusive Event
Weekday: From $8000
Weekend: From $10,000
Garden venues for parties in Singapore
Whether you're looking to invite your closest girlfriends to your hen party or you're celebrating the birth of a child, consider one of these venues for your garden party: they're all draped in greenery and bathed in natural light. You might already be dressed the part in a floral-print sundress, but add some sparkle to your look with nature-inspired jewellery pieces from Swarovski's new Spring Collection.
Add some sparkle to your outfit with a statement butterfly necklace. Jewellery: Swarovski
Silver butterfly studs that match everything. Jewellery: Swarovski
Their new collection includes the Light Orchid and Lilia. Both ranges have butterfly and floral motifs crafted from Swarovski crystals which are known for their sparkle and brilliance – adding a luxurious touch at an affordable price. From statement necklaces to earrings, these delicate pieces come in vibrant colours of pink, purple, and silver to complete your everyday look.
We also had a closer look at the collection here – along with super useful styling tips – so check it out!
---
This post was brought to you by Swarovski.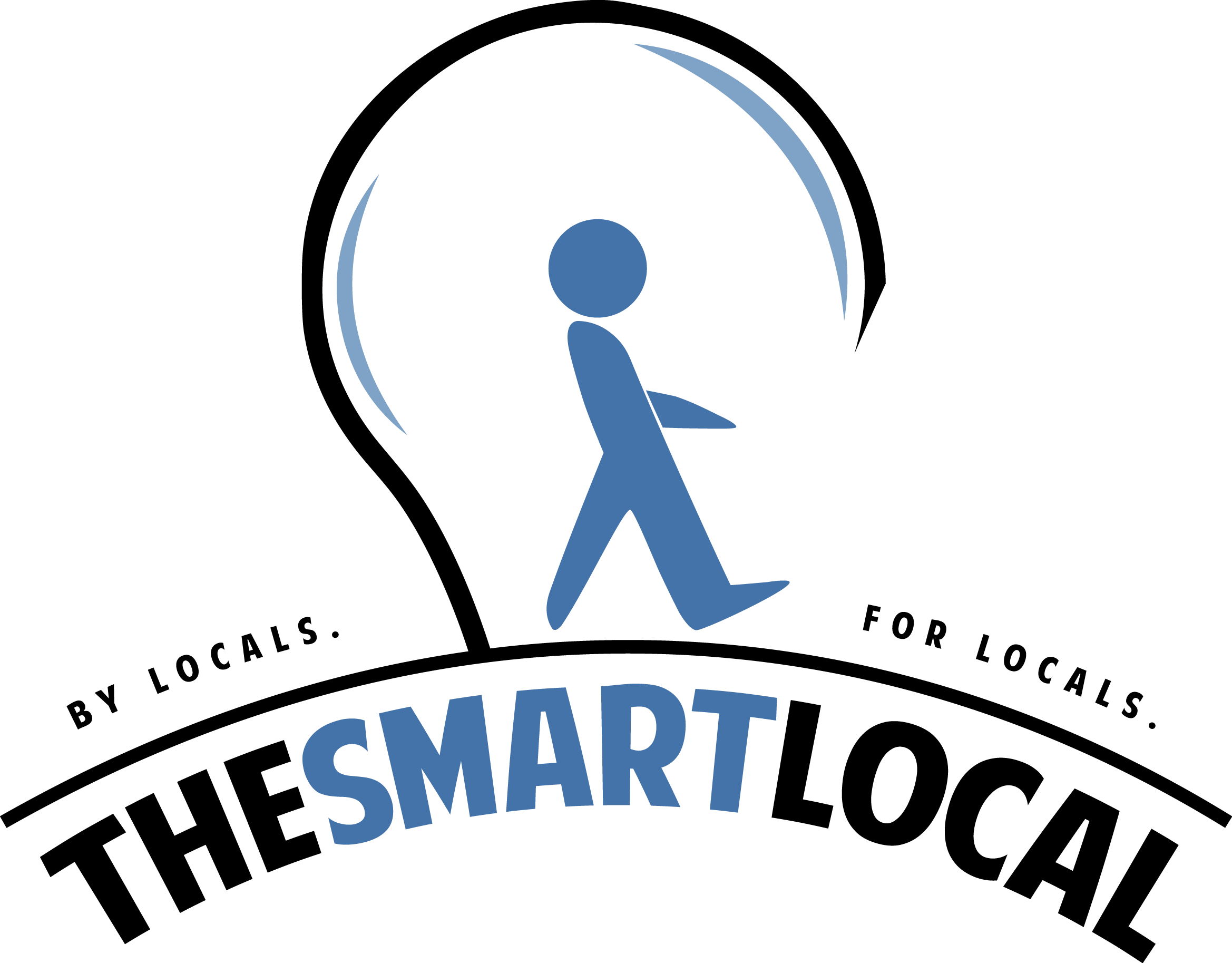 Drop us your email so you won't miss the latest news.