Fun alternative workouts
Consider exercising, and most of our one-track minds jump straight on traditional – and likely mundane – activities like running and cycling, or to high-intensity sports like tennis and soccer. But with so many new upcoming workouts to choose from, there's no reason to be gritting our teeth through a sweat sesh ever again.
Fitbit has just released their new and improved Charge 2, and with its new exclusive functions like multi-sport tracking and interval training mode – it just might be the fitspiration you need to push you toward your fitness goals. Here are 8 crazy fun alternatives to your traditional forms of exercise that, coupled with your new Fitbit tracker, will keep you coming back for more.
1. Hybrid-Rebounding @ BBounce

Source: @bbouncestudio
Even with so many trampoline parks springing up all over the places, some of us still feel slightly embarrassed and out of place jumping around with a crowd predominantly made up of children. Now, we can shake off the shame – and fat – at BBounce, Singapore's first ever rebounding studio.
A specially crafted combination of cardio, aerobic, anaerobic and strength training exercises – rebounding improves the flow of your lymphatic system, and is proven to leave you in the best shape in the least amount of time. With 1-month unlimited passes going at $180, you'll be bouncing your way to a bikini body in no time.
My personal experience at BBounce left me exhausted but super fulfilled.
For cardio-intense workouts like this, the Fitbit Charge 2 does a perfect job of monitoring your heart rate throughout, allowing you to manage the type of workout you're after. A quick glance at your wrist will give a real time reading of your heart rate, letting you know just how hard you're exerting yourself and if your heart rate has reached the cardio or fat burn zone.
BBounce
Price: From $21.60/class package (prices vary based on subscription), and from $180/month unlimited class package
Address: 176 Orchard Road #06-09, The Centrepoint, Singapore 238843
Website
2. Barre @ WeBarre
Notice how some dancers have amazingly toned bodies without looking a tad too bulky? Ballerinas in particular, look lean and graceful, but have some of the strongest calves and muscles of the lot. Combine the poise of ballet, the physics of fast-paced pilates, and the intensity of strength training, and you'll get Barre!
Gracefully groove to the latest pop hits as you give your body – and often overlooked small muscle groups – the ultimate workout to achieve that lean and sculpted body you've always dreamed of.
Conveniently located in the district of Tanjong Pagar, it's quiet and convenient studio makes even the beginners feel right at ease.

Source: WeBarre
With the Multi-Sport mode on the Charge 2, you'll be able to input your type of workout for greater tracking accuracy. And for workouts like barre, you can use Interval mode during the 5 minutes of HIIT, and Weights mode for the bulk of the class.
You won't need to search the internet to tell you how many calories a session can burn or how effective a workout is again!
WeBarre
Price: From $27/class package, and $288/month unlimited class package
Address: 86B Tanjong Pagar Road, Singapore 088507
Website
3. Aqua Zumba

Source: @_vivi.ng_
Originating from Brazil, we're all familiar with Zumba, a fitness program that combines a fusion of dance styles and aerobic movements to keep you fit. But the people over at Aqua Zumba are making waves with their upgraded water aerobic-Zumba cross dance exercise.
Now they have an upgraded version you could make some waves at without hurting your knees: Aqua Zumba. This low-impact, high calorie burning activity is ideal for people still plagued with old joint injuries and back problems. It also eases the strain on the joints of those who are overweight and are looking for an activity to get them on the right track.
Price: Varies with studio
Website
4. Stand-up Paddle Boarding

Source: @sup.fellas
Singapore's beaches might not have Hawaii's waves for you to channel your inner surfer Lilo, but here's one more activity that'll get you on the board and out conquering the waves. Take to the waves on a Stand Up Paddle the next time you're in Sentosa or at East Coast Park.
It trains your core and thighs by challenging you to keep your balance on water and builds shoulder definition at the same time. It's not a vigorous 10-minute YouTube video you'll struggle to keep up with. You can can OTOT while taking in the scenic views but still get nice arms and abs.
The best part: You can do it with your best furry friend!
SUP School Singapore
Price: $40 /hour, from $60/group lesson
Address: Tanjong Beach, Sentosa, Singapore
Website
SUPfellas
Price: $35/1.5 hour
Address: East Coast Park, Area C1, Singapore.
Contact: 91151002
Website
5. Surfset Fitness

Source: @surfsetsg
Now even if you don't want to be paddling about, you can still achieve that toned surfer physique without fear of being swallowed by the ocean. Nestled in Joo Chiat is Surfset, a fitness studio that challenges you with surf-inspired workouts on dry land.
Expect core strengthening exercises that simulate duck diving and riding waves so you can get a taste of the surf life without putting your life is jeopardy.
Not only do you get to escape the merciless sun, a single SURFSET session on land can allow you to burn a whopping average of 500 calories!
Surfset Fitness
Price: From $25/session
Address: 454B Joo Chiat Road, 3rd Storey, Singapore 427667
Contact: 97510793
Website
6. Indoor Rock Climbing

Source: @climbcentral
Rock climbing is a full body workout that helps you grow both your physical and mental strength, increases your flexibility, and is a great way to build arm strength as you take tackle gravity.
With the different coloured pebbled routes outlining the respective levels of difficulty, you don't have to base your knack for the sport on your performance on the rock wall back in secondary school ODAC camp. Even beginners are welcome here, so climb away, warrior!
Climb Central
Price: From $28/1 Adult Day pass + gear
Address: Kallang Wave Mall #B1-01, Sports Hub, Singapore 397628
Website
7. Non-combat kickboxing

Source: @activeredsg
Here's one that allows you to not only achieve better hand-eye coordination and strong kicks, but helps you gain confidence-boosting self defence skills!
Active Red removed the 'fight' element from Kickboxing to give you a less intimidating workout with just as much burn. A super effective way to burn fat, increase your cardiovascular health, and boost your agility – their classes are done in pairs so bring a partner and work towards your #fitnessgoals together.
ActiveRed
Price: from $40/session
Address: Active Life Center, 545 Orchard Road #16-10, Far East Shopping Center, Singapore 238882
Website
8. POUNDfit

Source: @gracesayaga
POUND® is an addictive drumming-inspired high intensity workout that combines the wonders of cardio, strength-training, and core techniques incorporated from yoga and pilates. Instead of weights, you'll be clutching these lightweight specifically engineered drumsticks to beat away the fat to the beat of your favourite hits.
With each 45-minute session touting a burn of at least 600 calories, you'll be well on your way to a leaner, fitter physique and a smaller waistline in no time.
Poundfit
Price: From $20/walk in class
Address: Location Varies
Website
Keeping track of your fitness with Fitbit Charge 2
With this entire list of fresh new sports to delve into, all you need is a little something to track your performance, change and progress to keep you motivated. Fitness trackers have come a long way since the first step counters, and now with the Fitbit Charge 2, you can automatically track a range of sports and receive a history of your workout summaries in the Fitbit App to keep track of how far you've come.
On top functioning as a fitness tracker, with a range of customisable bands and watch faces alongside text and call notifications place, the Charge 2 may very well double up as your smartwatch. The band also has other exclusive features such as Relax, personalised guided breathing sessions to help you find moments of calm throughout the day; and Cardio Fitness Level, a score of your fitness letting you know where you stand with tips and guidance on how to improve.
Equipped with a screen 4 times the size of its predecessor, the Charge 2 allows you to: customise your own watch face; time your exercises with their built-in stopwatch; set silent alarms, complete a guided breathing session, and check your daily stats and progress all from your wrist!
The Fitbit Charge 2 retails at Challenger, Tangs & Courts stores, the full list of retailers can be found here.
Win yourself a Fitbit Charge 2 (worth S$248)
If you're in need of a little motivation to start you off on your fitness journey, you're in luck! We're giving away a Fitbit Charge 2 in black.
All you have to do to win is:
Like both TheSmartLocal and Fitbit Facebook pages
Like and share this Facebook post
Comment below the same Facebook post with which function you're most excited to use on the Fitbit Charge 2.
This contest ends on 17 November 2016 and 1 random winner will be chosen. Good luck!
Update on 10 March 2017: This contest has ended.
---
This post was brought to you by Fitbit Singapore.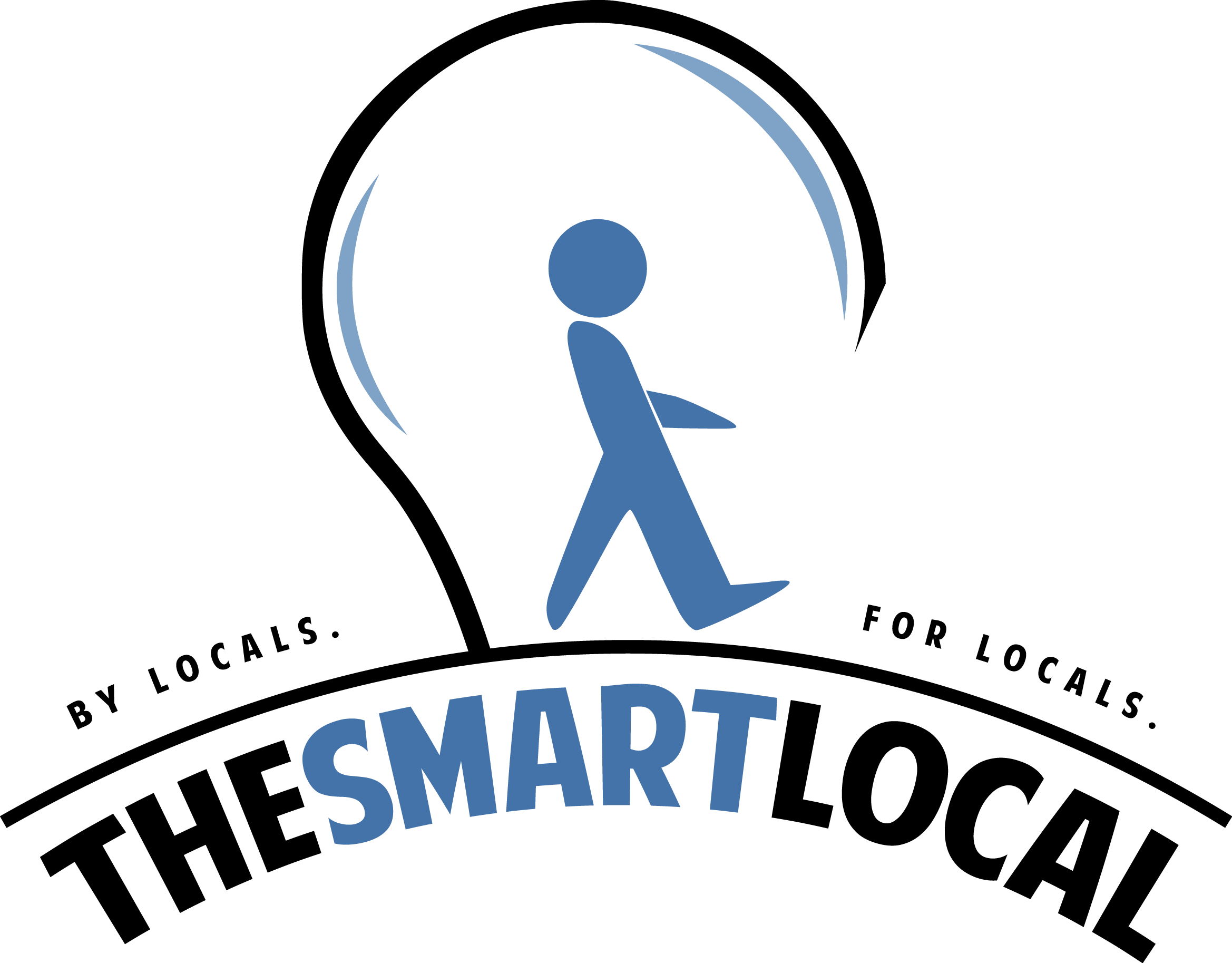 Drop us your email so you won't miss the latest news.