Revel in European Allure Without The Long Haul
It's no secret Singaporeans love Malaysia. If not for the seafood and all-you-can-chew gum, the it's for the cheap gas thanks to the favourable exchange rates. For a weekender to unwind, a quick ride over the Causeway is the salve needed to soothe the soul.
But as a holiday destination, millennials often have their sights set further into the northern hemisphere that is Europe; of course that vision is shortsighted due to our shallow pockets. This holiday however, you might be able to trick your friends (and yourself) that you did set foot onto a countryside in Holland or quaint French village; all while you're in Malaysia.
1. Kellie's Castle, Perak
Commissioned in 1909 by a Scottish planter named William Kellie Smith, the story behind Kellie's castle is one that's endearing as it is a poignant tale. Built as a home for him and his family, the castle was never completed when many of the workers died from the Spanish flu and Smith himself passed away from pneumonia in 1915.
Source: @iam_naszmie
In the day, the castle is hauntingly beautiful and it's not hard to see why this location was used as setting to film 1999 movie Anna and The King. Come evening, this site shrouds on a more eerie atmosphere, with visitors claiming to have seen apparitions of a man and car that was supposedly stashed away in a secret underground tunnel Smith built.
Address: 31000 Batu Gajah, Perak, Malaysia
Opening Hours: 9am – 6pm
Admission Fee: RM5 (~SGD1.60)
Contact: +60 5-365 3381
2. Melaka River
Mirroring the wide river canals of Venice, revel in the laidback romance of Melaka River. In its heyday, the river was a prominent trading port especially for European merchants; and their influences are clearly reflected by the colonial architecture that still lines the streets by the river.
If it's a quiet day you're after, stroll along the path and explore the different shophouses selling local specialities. But if it were up to us, the best way to bask in the allure is signing up for a boat tour. Either way, be sure to marvel the Melaka River Street Art Project outside Jonker Street – a vibrant graffiti collective done by the country's most creative artists.
3. Colmar Tropicale
Paris may be known as a City of Love, but Alsace, France is made of dreams and children's fairytales. Dubbed as one of the most beautiful places on earth, we're glad that we don't have to go far to experience a slice of the lush life.
Modelled after the said city, Colmar Tropicale is a French-themed resort near Genting Highlands. Offering 12 rooming options from cosy twin rooms to giant suits for the entire clan, complete the facade with the throng of French restaurants and spas.
Address: KM 48 Persimpangan Bertingkat, Lebuhraya Karak, Bukit Tinggi, 28750 Bentong, Pahang, Malaysia
Opening Hours: 24 Hours
Contact: +60 9-221 3666
Book Here!
4. The Lakehouse Cameron
Steeped in colonial charm, The Lakehouse Cameron is refuge for those who often feel like they've an old soul.
Furbished to reminisce old school England -think vintage rotary dial phone, grandfather clocks and four-poster beds- this tudor-styled resort even provides guests the with 5 in-house dining choices including a bar and reading lounge. All that's left is a horses' stable and we'll stay here for good.
Address: 30th Mile Ringlet, Habu, Cameron Highlands, Malaysia 39200
Contact: +60 5-495 6152
Book Here!
5. The Chateau Spa and Organic Wellness Resort
The constraints of the modern-day detox consists of a day off digital devices and a power shake. Not only is it absolutely atrocious to call such limited measures a detox, it gives detox a real bad rep. At The Chateau, pamper yourself with a true detox at the world's first organic spa and wellness resort.
With an emphasis on body wellness, The Chateau presents one of the largest varieties of spa treatments we've seen – facials; detox; haircare; yoga; you name it! With a wide range of spa packages, inclusive of meals and accommodation, simply pick one that suits and begin your mind, body and soul detox for real.
Address: KM 48 Persimpangan Bertingkat Lebuhraya Karak, Bukit Tinggi, Berjaya Hills, Bentong, Malaysia 28750
Contact: +60 9-221 3888
Book Here!
6. Macalister Mansion
Source: @celinxoxong
Combining the cosy ethos of staying at a local's apartment with round-the-clock room service, we'd imagine the Macalister Mansion to be the result if hotels and Airbnb had a baby. It may not seem like it, but this mansion is fully self-sufficient, with 2 dining halls, a lounge and bar – of which they simply refer to the living room, dining room, the cellar and the den.
On the rooming end, luxe comfort is consistent in the 8 rooms provided, each accented with contemporary designs in collaboration with the region's most talented artists. Adding on the luxe, a sleep menu is in place to ensure an undisturbed night of rest.
Address: 228 Jalan Macalister, Georgetown, Penang, Malaysia 10400
Contact: +60 4-228 3888
Book Here!
7. Desa Dairy Farm
Source: @isferra
I'm a diehard for anything milky, so naturally I've the cows to thank for. But never have I once wanted to be a bovine until I came across pictures of the Desa Dairy Farm. Sitting on green pastures overlooking vast skies and mountains, the milk from these cattle have found their way into many homes of the locals.
When you arrive, hop on the tour to walk in the clogs of the milkmaids and see how milk is prepared as they go from the udder to boxed cartons. But if you're like the most of us who prefer to savour the end product, the in-house cafe offers treats like ice cream, yoghurt, and cheese. Any fresher, you gotta milk it yourself.
Address: 89308 Kundasang, Sabah
Contact: +60 8-888 9562
Admission Fee: RM5 (~$1.60)
Opening Hours: 8am – 5pm daily
Website
8. Lexis Hibiscus
With buggy rides straight up to your room, your stylish getaway at the Lexis Hibiscus begins well before you even check-in.
Lexis Hibiscus is a collection of kelong-like bungalows, forming a giant hibiscus when viewed from the air. Facing the turquoise waters of the Malacca Straits, this floating resort even boasts a private pool in every room, perfect for a dip whether it's watching the sun rise or set!
Address: 12th Mile, Jalan Pantai, Pasir Panjang, Si Rusa, Port Dickson, Malaysia, 71250
Contact: +60 6 – 660 2626
Book here!
9. Time Capsule Retreat
A dead ringer for Germany's Tube hotel, repurposing industrial concrete cylinders into functioning rooms, Time Capsule Retreat is a great alternative if cookie cutter hotels start you wear you out. Though the rooms here don't come with 900-thread count sheets, cooing yourself to sleep amid lush forestry should be a piece of cake.
For bigger groups, their parallel room can accommodate up to 4 guests and we particularly love the two-way mirror walls, totally reminiscent of Sweden's Mirrorcube Treehotel.
Address: 26200 Sungai Lembing, Pahang, Malaysia
Contact: +60 13-963 8888
Book here!
Spontaneous Europe Getaway? Totally Possible!
Next time when a long weekend rolls around, don't fall into the tourist trap and scurry to popular – and probably crowded – destinations like Bangkok and Hong Kong. Instead, look just across the causeway for an otherworldly respite. Just don't forget to geo-tag Europe on all your social media feeds, and watch your friends go green with envy.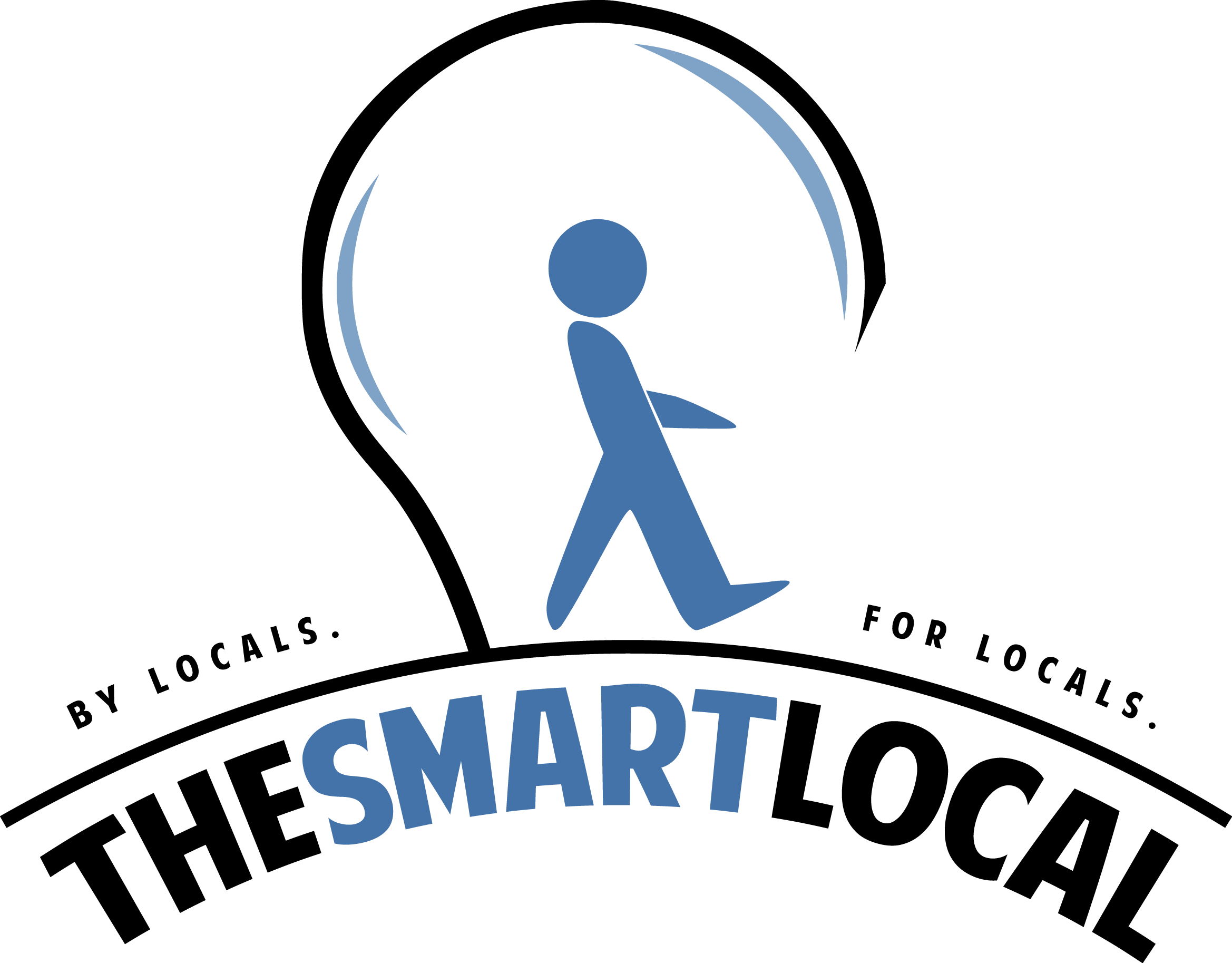 Drop us your email so you won't miss the latest news.