Fried chicken delivery in Singapore
We all take our health seriously but there's absolutely nothing wrong with indulging in a bucket of fried chicken. Spicy wings, soy garlic tenders, and honey-coated drumettes – they've all won our hearts a million times over. Pair them with a side of mash or coleslaw and we'll be overjoyed in a split second.
We've rounded up 8 fried chicken stores in Singapore and all of them deliver straight to your doorstep. With super affordable delivery prices, there's every reason why you'll be ordering fried chicken everyday. Winner, winner, chicken dinner indeed.
P.S.: You can find all these fried chicken stores on foodpanda – many have free delivery and affordable bundle meals!
1. Texas Chicken – crispy chicken tenders
Image credit: @makankhakis
Texas Chicken is an all-time favourite, mostly for their fried chicken that comes exceptionally crispy and tender. They occasionally have unique seasonal flavours: we've tried their Korean Sticky Chicken and Mala Chicken, and both come packed with savoury goodness.
Image credit: @sm.theheartyeater
Choose one of their many combos – their 3 Piece Chicken Meal ($11.20) is a classic set that comes with a mashed potato, honey butter biscuit, and drink. If you're sharing with a large group of people, they've also got party sets with 25 pieces of crispy chicken.
Order Texas Chicken here.
2. Bonchon – spicy Korean fried chicken
Bonchon offers more than just your regular fried chicken – it's a Korean joint that offers fusion dishes like Breaded Mushroom Rice Balls ($9.52) and Fried Mandu (Korean dumplings, $9.52). But of course, it's their fried chicken that's the star of the show. With glazes like Soy Garlic and Spicy Sauce, every bite promises a savoury kick.
There's an array of fried chicken to try: Boneless Chicken (from $13.80), Whole Chicken Parts (from $18.08), and Wings (from $9.52). For a hearty meal, order up some Korean stew too – they've got the likes of Spicy Chicken (from $17.01) and Budae Jigae Army Stew ($31.99).
Order from Bonchon here.
3. Arnold's Fried Chicken – homegrown & halal
Image credit: @stephanielikeit
Singapore might be renowned for their chicken rice, but homegrown halal Arnold's Fried Chicken proves that our little red dot does their fried chicken perfectly too. All our greatest fried chicken fears – dry, undercooked, tasteless – are soundly put to rest. The fried chicken here has a crunchy crisp outside but is oh so tender on the inside.
Order a Couple Meal ($23.10) to share between 2 – it comes with 5 pieces of fried chicken, and sides like coleslaw and mashed potato. They also offer sides like Spiral Fries ($3.60), Onion Rings ($3.60), and their signature Fried Bun ($0.60).
Order Arnold's Fried Chicken here.
4. Jollibee – the Philippines' most famous fast food chain
Image credit: @jollibee
This fast food joint from the Philippines is undoubtedly one of the more famous fried chicken chains out there. They've got a huge array of dishes with everything from peach mango pies to chicken sandwiches, but it's their ChickenJoy that has our full respect.
Image credit: @foodmeetsmarc
Like KFC, it comes served in a bucket filled with piping hot fried chicken. The batter's perfectly crisp, and there's even a small dish of chicken gravy for you to dip into. Order up the 6 Piece ChickenJoy Bucket (from $18.50) – it's ideal for 4 people to dig into and you can also choose either Rice or Spaghetti.
Order Jollibee here.
5. Popeyes – Sides like Cajun cheese fries & sweet biscuits
There something addictive about the fried chicken that hails from Louisiana – it must be some sort of secret ingredient since they've got the deep-fried crispness and flavour down pat. But over at Popeyes, it's not just the chicken that we're gushing over. Their sides are equally delicious, with Cajun Cheese Fries ($4.40) and Biscuits ($1.70).
Split the Friend's Combo ($20) between 2 – it has just the right amount of food with 2 pieces of fried chicken, 4 tenders, and an array of sides like biscuits and cajun fries. They occasionally release special flavours too: try their Spicy Coconut Chicken Waffle Set ($13.50)* – it comes with a fusion mix of coconut, kaya, and nacho cheese.
*Available till 13th May 2019.
Order Popeyes here.
6. 4Fingers – crackly fried chicken skin
As a homegrown brand, 4Fingers has certainly gained a solid rep in the fried chicken world. It knows exactly what our local tastebuds crave: spicy, with plenty of flavour. With choices like Soy Garlic and Hot & Spicy, the chicken here comes unlike other fried chicken joints – the skin's fried to a crackly texture and the meat separates easily from the bone.
They're generous with their seasoning and the best part is – there's no MSG at all!
You can order their wingettes and drumettes separately but go with the combo meal to add on a fries and drink. If you're throwing a party, they also have conveniently massive sets that range from 50 pieces ($62.15) to 150 pieces ($162.95). Besides fried chicken, they also do chicken burgers like the B.F.F. (from $8.95) which comes with a hearty chicken chop drizzled with roasted sesame dressing.
Order 4Fingers here.
7. Jinjja Chicken – kimchi salt chicken
Image credit: @eatttraveljoy
We just can't get enough of Korean fried chicken, and Jinjja Chicken knows exactly that. With their range of flavours, from Soy Garlic to Yangyeom (Sweet & Spicy), there's an abundance of flavourful fried chicken to try. We're eyeing the Kimchi Salt K-Pop Chicken ($4.50) for its subtly spicy and savoury flavour.
Image credit: @pamelachuaaa
They also have a range of Korean-inspired sides, such as Sesame Seaweed Fries (from $2.50) and Chicken Kimbap (from $7.90). For larger groups, order up their sets: the Big Bang Set A ($44.90) includes 16 Jinjja wings, 4 drumsticks, and a variety of other sides including 4 drinks.
Order Jinjja Chicken here.
8. Wing Zone – boneless wings
One of the classics when it comes to fried chicken in Singapore: Wing Zone. One impressive dish here is their Boneless Wings, a brilliant feat when it comes to enjoying fried chicken without getting down and dirty. Prices range from $8.45 for 6 pieces to $20.95 for 16 pieces.
They've also got hand-breaded chicken tenders that are marinated for at least 24 hours, and a wide range of burgers – the Cheesy Mozzarella Burger ($9.95) looks especially delish.
Order Wing Zone here.
Bonus: Vatos Urban Tacos
While Vatos Urban Tacos is the go-to spot for Korean and Mexican fusion cuisine, they also deliver up an excellent fried chicken choice: Honey Tequila Chicken Wings ($20.33). These come coated in an equally sweet and spicy sauce – made from honey tequila – with a generous scattering of jalapeno peppers.
There's even a dollop of blue cheese dipping sauce on the side for added flavour. The perfect option if you're looking for something more exotic.
Order Vatos Urban Tacos here.
Fried chicken delivery with foodpanda
Food delivery is undeniably a godsend, especially when your stomach's growling and you're already all snug and cosy in your PJs. And one thing's for sure: there's nothing better than tucking into a bucket of fried chicken when you're streaming the latest episode of Game of Thrones.
You can opt out of using plastic cutlery with foodpanda
With foodpanda's wide array of food delivery, it's never been easier to get fresh, piping-hot food right at your doorstep. Whether it's Jollibee's delish fried chicken with gravy or Wing Zone's boneless wings, you'll get a hearty chicken dinner meal right in front of you in no time.
As an exclusive for all TSL readers, use the code "TSL" to get $10 off your first foodpanda order*!
*Min. order of $25. New foodpanda customers only. Valid till 31st December 2019.
You might even get free delivery too – depending on how far the restaurant is from you. Even when ordering during peak dinner hours between 6PM to 8PM, there aren't any surge charges whatsoever! With such affordable delivery, it's super convenient to order up a feast of fried chicken, no matter if you're ordering for yourself or a party of people.
---
This post was brought to you by foodpanda. 
Photo credit: Aisyah Sham and Wei Shin Heng.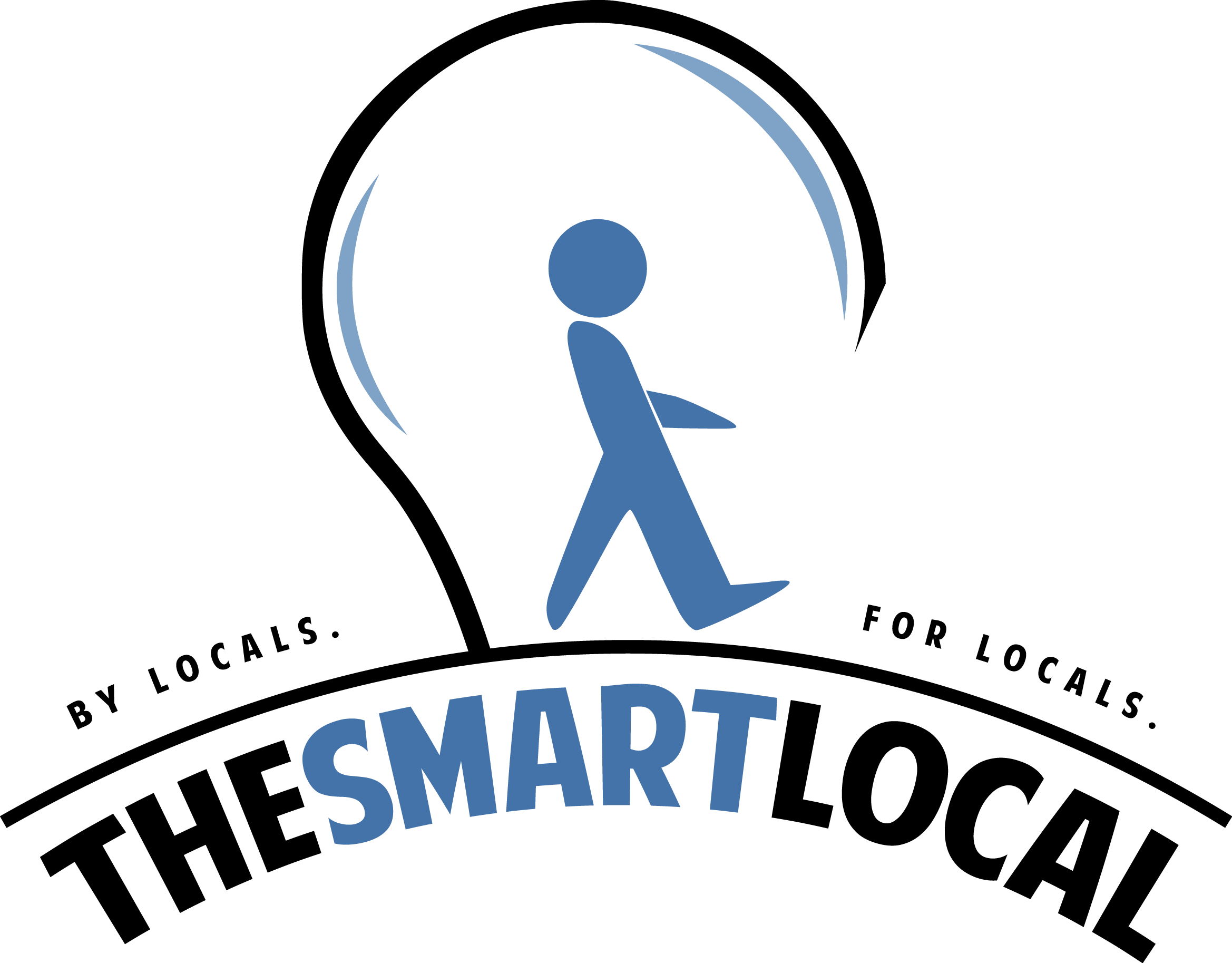 Drop us your email so you won't miss the latest news.