Fitness apps for procrastinators
In an ideal world, healthy food would always be tastier than junk food, all of us would be blessed with sky high metabolism, and exercise doesn't tire anyone out. Unfortunately, here in the real world today, adopting a healthy lifestyle means sacrificing real sweat, real time, and real energy.
Luckily, "here in the real world today" also means the 21st century, an era filled with countless apps. With some of these apps including free "personal trainers", exercising and adopting a healthy lifestyle doesn't have to be such a pain in our out-of-shape butts any more.
Here are some of the most useful free fitness apps for Android and iOS that'll get you closer to your #fitspo goals in no time:
1. 8fit – For workouts at home without equipment
Whether you're looking to lose some weight, gain some muscles, or up your stamina, 8fit offers workout plans that combine High Intensity Interval Training (HIIT) and yoga that can be done anywhere, anytime – 0 equipment needed.
Image credit: Go Red For Women
Besides designing a workout schedule for you, this app also comes up with meal plans and gives you access to simple and tasty daily recipes curated by nutritionists if you subscribe to the 8fit PRO for $14.99/month.
Download the app on the Play Store or Apple App Store.
2. Nike+ Run Club – For those looking to build customised running plans with a virtual coach
Image credit: iClarified
Unless you can afford a personal coach, the struggle to stay motivated and exercise regularly is real. But, you can break that lack of motivation with the Nike+ Run Club app.
If you use an armband and bring your phone on your runs, you can turn on Nike+ Run Club to track and store your routes and timings. The Nike+ Coach function can even generate dynamic running plans according to your goals and fitness level, which evolve as you progress on your regular runs.
Note: If you have an Apple Watch, you can save the hassle of bringing your iPhone along.
Download the app on the Play Store or Apple App Store.
3. MyFitnessPal – For easy-to-follow steps to meal prep
Image credit: Sterling Meal Prep
Weight loss is 25% exercise and 75% diet, so if you're looking to shed some serious kilos, exercise alone won't be enough. Because of this, there are some who count calories to an extreme, bringing their portable weighing machines to lunch to weigh their portions of chicken breast, no sauce please.
But if you're not one to count calories, MyFitnessPal helps you keep tabs on your meals. Its recipe tool lets you view the nutritional information for recipes online, store these recipes in your MyFitnessPal recipe box, and add them to your food diary for easy referral when prepping your meals.
80g steamed brown rice, 50g blanched broccoli, 185g stir fried chicken breast. Total: 458 calories
Although tracking your meals can be mind-numbingly boring, this app makes it a lot easier for you – most food brands and their calorie and nutrient information are already in the app, so it's just a case of finding what you're using and keying in the quantities.
Tip: This app can store the meals you eat on the daily so you can log your go-to sandwich every time to your diary with just one click!
Download the app on the Play Store or Apple App Store.
4. Charity Miles – For those who want to work out for a greater cause
Image credit: Exercise Fitness Nutrition
Whether you're riding a bike around the neighbourhood, or even going for a run, get moving with Charity Miles and you'll be staying in shape while giving back to the needy.
Think of Charity Miles as a service that pays you to run, except you can choose which of the over 30 established charities the money goes to. If animals are your cause, you can even give to the World Wildlife Fund each time you work out.
Johnson & Johnson is one of Charity Miles' sponsors so you know they're legit. Some people get more motivated when they're helping others, and if you're one of them, then download Charity Miles and bring your phone along for your next run.
Download the app on the Play Store or Apple App Store.
5. 7 Minute Workout – For daily 7 minute workouts for busy people
Image credit: Fitness Chicks
The 7 Minute Workout app is most apt for those who are simply too busy to hit the gym. It's pretty self-explanatory – the entire workout will only take 7 minutes off your day, and while it only comprises 12 simple exercises, this will be the most intense 7 minutes of your day.
With 30 seconds to complete each exercise, you'll only get 10 seconds to rest in between and prepare yourself for the next one. Of these 12 exercises, 10 of them require no equipment, and the remaining 2 need only a stable chair. And if you keep at it, you'll be able to unlock new workouts every month!
Download the app on the Play Store or Apple App Store.
Bonus: DietBet – For those who only get motivated by money
If I had a dollar for each time I said "I'm gonna start exercising regularly tomorrow," I'd probably be able to afford my own gym. Thanks to DietBet, you might just be able to do that as you'll be rewarded with a chunk of change when you work out and reach your goal weight by the end of a challenge.
Here's how it works: you'll get to choose from a plethora of challenges, with all of them falling into 2 categories – Kickstarter and Transformer. For each, you'll be asked to deposit a sum of money into the pool, giving you a financial stake in your fitness regime.
Once that's done, simply submit 2 photos to DietBet's Referees – one of you in lightweight clothing and another of your scale's readout – and you're ready to begin your weight loss challenge!
When you're done with the challenge, you'll have 48 hours to update the app with your final weight. If you conquer it, the total pot will be divided among all winners and your DietBet account will be credited and transferred to your PayPal account. Ka-ching!
Kickstarter: USD30 average bet amount
Transformer: USD25 per month, or USD125 paid up front
Note: According to DietBet, Kickstarter winners lose an average of 4kg in 4 weeks, while Transformer winners lose an average of 10kg in 6 months.
Download the app on the Play Store or Apple App Store.
Start getting healthy with the AXA weekly Health Challenge
With all these fitness apps available on the go, adopting a healthy lifestyle becomes a whole lot easier. Now, all that's left for you to do is to take small but steady steps. You can start small by packing your exercise clothes to work or school. Then, ask an enthu friend to join you for a quick 30 minute workout session. Studies show that you're more likely to pick up new exercise habits when motivated by a friend!
Image credit: AXA
Plus, now that AXA's having a weekly challenge, if you kickstart your healthy lifestyle before 17 December, you can stand a chance to win a Fitbit Flex 2TM, a Decathlon Gift Card (worth up to $100) or even Mobike Credits (worth $10).
All you have to do is:
Step 1: Register here.
Step 2: Post a photo or video of yourself and a group of friends doing the challenge for the week
Step 3: Post it on your Instagram (make sure it's public!) with #NeverTooLate and #AXAGameChanger
Good luck!
---
This post was brought to you by AXA.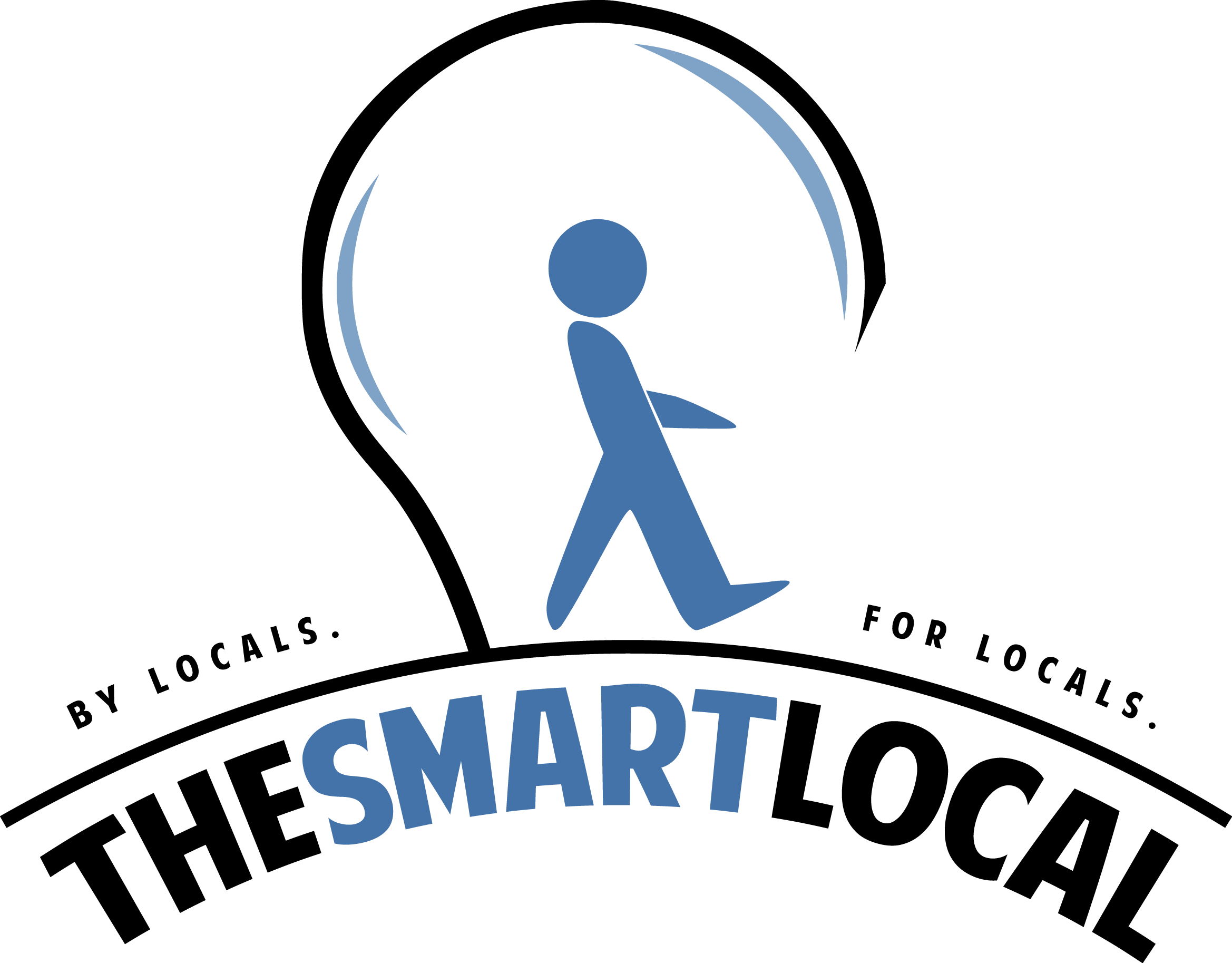 Drop us your email so you won't miss the latest news.