Behind the scenes at a formula milk factory
If there's something all parents can attest to, it's that we all want the best for our children. Whether it concerns their meals or milestones, all our choices are carefully calculated, and well-researched long before our babies even take their first breath.
As for me, I wanted to be as prepared as I could for motherhood. But as my daughter, Ellie, approached toddlerhood, there was still a lot I didn't know about follow-on formula milk and her nutritional requirements. I knew that the "milk" came from cows but beyond that, I couldn't tell you anything else about it.
I found myself reaching out to other mothers out there for their sage advice on the matter.
"Did your baby transition to formula well?"
"Did the milk cause colic or constipation?"
Little Ellie ready to take on New Zealand
Image credit: AptaAdvantage
The questions were endless, and with so many varied responses, I didn't feel confident about blindly plucking one brand from the heap to experiment on. To help me better understand what really goes into a baby's bottle, Danone Nutricia sent Ellie and I – along with 5 other families – to the hometown of Aptamil, New Zealand, to discover the farm to bottle process for ourselves.
Here's what I learnt behind the scenes:
P.S. Read on to find out how farmyard challenges helped us become more resilient!
1. Farmers get cash incentives for sending in nutrient-rich milk
You won't spot a cow pen in sight – just hundreds of cows grazing and lazing on lush plains as far as the eye can see.
Forget what you know about commercial dairy farms, when it comes to producing quality milk, the farmers in New Zealand are a notch above the rest. 18 local farms in the Balclutha area provide milk exclusively to Danone Nutricia for all their formula-making needs and they all share a trade secret: the happiest, most comfortable cows produce the best milk.
Meat connoisseurs know that the most prime cuts of beef come from free-roaming, pasture-fed cows, and this is the same for milk.
With no conventional feeding systems in place, all the cows on the farms roam free 24/7 and graze on ryegrass and white clover making the milk they produce substantially richer in nutrients such as omega-3 fats, beta-carotene and more.
Everything from the type of soil to the amount of sunlight a cow receives plays a part in helping it produce the nutrient-rich milk New Zealand is so famed for
The raw milk collected then goes through a series of lab tests back at Danone Nutricia's factory a mere 14KM away to identify the actual composition of nutrients it contains and farmers are awarded cash incentives for hitting and surpassing specific quality standards. This encourages them to take greater pride in their work.
2. Stress will cause the milk to turn bad
Cows effectively being herded by a tractor behind us
It's only natural to expect to see the furry face of a herding dog somewhere in the crowd on a farm with cattle, but you won't find one here. Ask any dairy farmer and he'll tell you that a cow's milk yield is closely correlated to its health and comfort level.
While herding dogs are highly effective, they send the cows into a state of panic and the stress can cause their milk production to drop drastically. It also results in a drop in the amount of nutrients found in the collected milk.
To ensure high productivity levels and a consistent nutrient-rich product, the farms in the area use motorcycles and tractors to slowly round the cows up and steer them in the direction they need to be in.
All assembled and ready to be milked
3. Milk is only taken when the nutrient composition is at its best
Cows on the rotary milking parlour getting milked
While it makes economic sense that no drop of liquid gold goes to waste, not every drop of milk is created equal. In the first day following the calving, all the colostrum a mother cow produces is solely reserved for her babies – a critical first meal that will raise a new batch of dairy cows.
Once the calves are weaned, the farmers then collect all the nutrient-rich milk to be sent to the factory to be tested before the green light is given for it to be pasteurised and separated.
Andrew Johns, the Operations Manager at Danone Nutricia's spray drying facility in Balclutha.
When the quality assessment tests reveal that the nutritional composition of a batch of milk falls beneath a certain level due to the cows nearing their "dry period", the factory then stops accepting any more milk for that lactation cycle. This helps them ensure that only milk with the highest nutrients goes into the making of the formula's base powder.
4. Aptamil Toddler Gold+ has the highest amount of DHA* of any toddler formula milk in the market
Ellie taste-testing the Aptamil Toddler Gold+ formula
Parents of toddlers know the perpetual struggle of getting them to finish all their food. Worse still if they're teething or going through a developmental leap – sometimes they skip meals altogether. The good thing is, they usually can still fall back on their milk intake to help them hit their daily quota of nutrients needed for healthy growth.
Danone's scientists have put in over 30 years of research to select the best combination of vitamins and nutrients to perfectly match each stage of your child's development whether at infant or toddlerhood.
These vitamins and nutrients such as DHA and Omega-3 are mixed into the base milk powder at different stages to ensure no nutrients are lost in the formula-making process.
The Aptamil Toddler Gold+ range is also packed with the highest amount of DHA (157MG)** of any toddler formula milk in the market to support the healthy visual and cognitive development in growing toddlers. Super nifty if your little one is wildly averse to the idea of having fish for lunch or dinner.
They also have their patented prebiotic blend added to their formula milk to support the immune system and healthy gut.
*DHA = a type of omega-3 fatty acid
**Applies to Aptamil Stage 3 and 4 Growing Up Milk vs other Growing Up Milk (Stage 3 and 4) sold in Singapore as checked on 22nd Nov 2018
5. There are over 150 quality checks before the milk leaves the factory
Remember that time you found a strand of hair in your food? Now take that horror and multiply it by 1,000 – that's how a mother would feel finding out her baby's milk has been contaminated.
If that's a nightmare you never wish to live through, then you can rest assured knowing that no fewer than 150 quality checks and tests go into each tin of Aptamil Toddler Gold+ formula to ensure that what you're buying is 100% safe for your baby's consumption.
Batch samples are tested at every step in the production process to ensure that every tin produced adheres to the highest quality standards
In addition, the plant is sectioned into 3 access-restricted care areas – high, medium and low – to ensure that every tin is produced with the highest levels of hygiene.
Beyond the layers of stringent tests, they've got additional filters, rotary magnets, metal detectors and even an X-Ray in place to pick up a hint of anything as small as a speck of metal before the tins leave the factory.
Once the individual tins of formula are sealed, they go through a "Gas Box" to remove oxygen levels to under 2% – this makes it impossible for bacteria of any sort to survive.
6. The floors in the entire factory are painted blue to spot safety breaches
The floors aren't something you'll notice when you walk into Danone Nutricia's Auckland processing factory because let's face it – factories aren't exactly known for their aesthetic interior design.
In reality, even though each tin of formula goes through a thorough and stringent process to be packed and sealed, the bright blue floors act as an extra level of precaution for employees to spot any trail of loose milk powder in the unlikely event of a tin breach!
Building resilient kids with Aptamil Toddler
Image credit: AptaAdvantage
Even though I grew up on formula, I'd always been apprehensive about the idea of Ellie drinking formula milk because I simply didn't know enough about the ingredients that went into it or where the milk was derived from.
But having witnessed what goes on behind the scenes at Danone Nutricia's 2 factories, I now have peace of mind knowing that with Aptamil Toddler Gold+, Ellie's health is in good hands.
More than just vitamins and minerals, Aptamil Toddler Gold+ is formulated with 157MG of DHA** to support healthy visual and cognitive development. Its patented prebiotic blend also works to help your little one develop a healthy gut and natural immunity defence so you no longer need to be that helicopter parent on the playground making sure your baby doesn't get sneezed on.
Kickstart your journey with Aptamil and redeem a free 900G sample of their Toddler Gold+ formula, get member exclusive prices and partner perks all at the link below!
**Applies to Aptamil Stage 3 and 4 Growing Up Milk vs other Growing Up Milk (Stage 3 and 4) sold in Singapore as checked on 22nd Nov 2018
AptaAdvantage's Resilience Day Out
We also took part in AptaAdvantage's "Resilience Day Out" where we headed to a private farm in Queenstown to get up close and hands-on with some of the farm animals. There were 5 farmyard challenges we had to tackle as a family to help Ellie learn the different traits of resilience: perseverance, self-reliance, daringness, resourcefulness and adaptability.
Ellie and the sheep we were supposed to catch
Image credit: AptaAdvantage
These included rounding up three "lost" sheep and guiding them back to their pens, catching a pet lamb, feeding the farm animals, knot tying and assembling a pen on our own.
Rounding these 3 "lost sheep" and guiding them back into this pen was a lot harder than we imagined
Here she is all bundled up petting a kunekune piglet for the very first time
It was a day of firsts for Ellie whose only knowledge of a farm and farm animals were limited to the picture books we'd bought for her. It was only 5 degrees out, and while most of the adults were feeling the chill, Ellie persevered through the biting cold to interact with all the farm animals.
Us after successfully restraining Plum, the lamb, via the farmer's straddle which involves squeezing plum's shoulders firmly with my knees.
Ellie was initially afraid of this little goat, Jasmine, but she eventually mustered up the courage to go up to pet her.
It took a little while for her to overcome the fear of these new animals, but soon enough she was waddling up to them on her own trying to give them hugs and kisses.
All smiles after an exhilarating morning on the farm. I can safely say that the experience has made her all the more resilient and tenacious towards life. Thank you Aptamil Toddler!
---
This post was brought to you by AptaAdvantage. Photo credit: Evan Quek and Pepita Hope Wauran.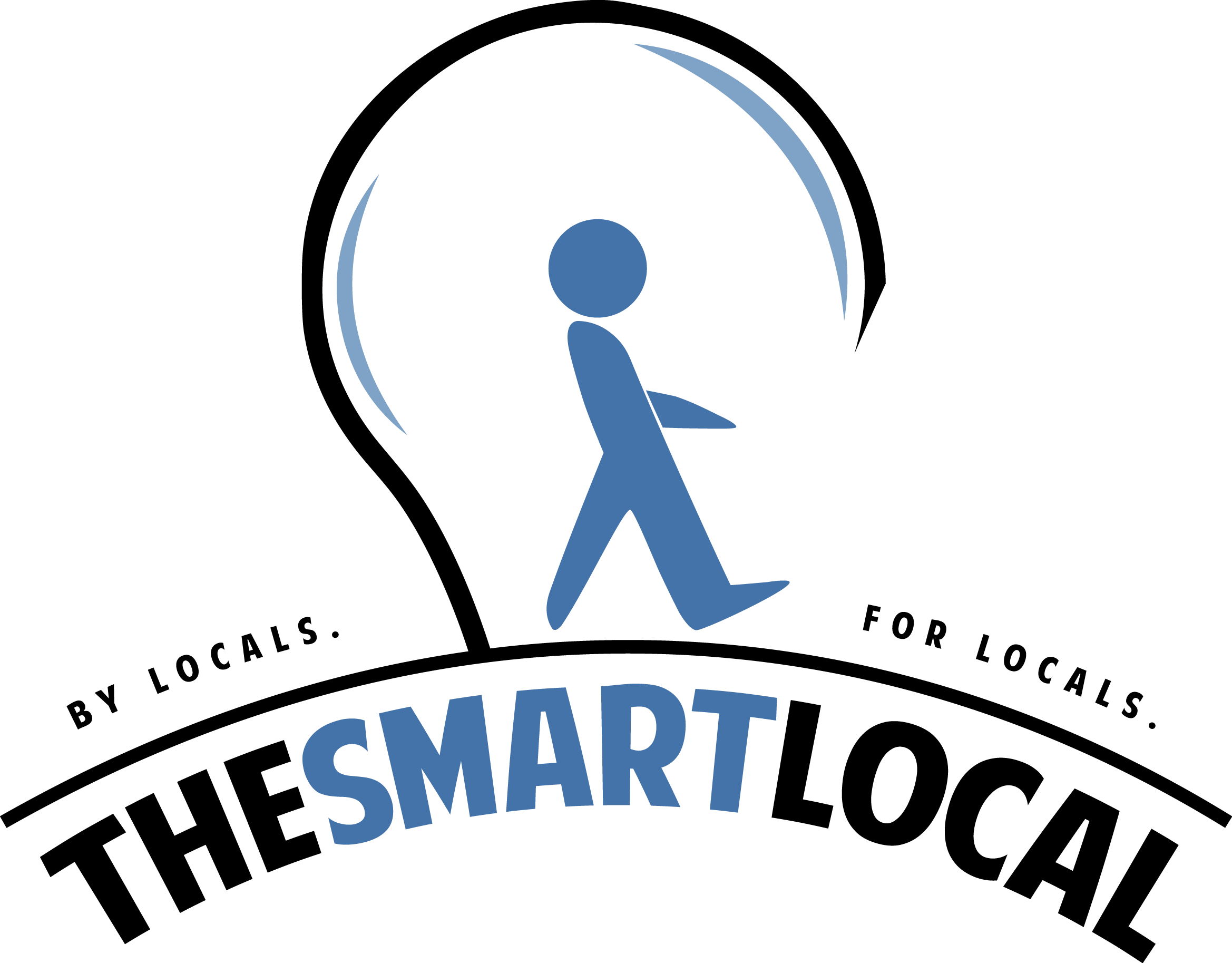 Drop us your email so you won't miss the latest news.