foodpanda promo 2019
---

Image adapted from: @henryteo67, itea.sg, @cdn2for1pizza, @crystaljadesg
Let's be honest – while gift exchanges and hanging up decorations play a big part in our holiday festivities, sometimes all we really want for Christmas is to skip ahead to feasting on good food a gogo. Kickstart this year's holiday season right with 12 days of Christmas food deals on foodpanda – which means a galore of yummy dining options at 50% off daily all the way up to the big day.
Satisfy all sorts of cravings between 12th – 23rd December 2019 without taking a single step out of your home or office. Here's all the online dining deals to look forward to: 
---
-Restaurants-
---
1. Kinara
---

Image credit: @memories___sg
Naan, samosas and kebabs – Kinara has every Indian dish you can think of. Their extensive menu offers dishes like Jheenga Biryani ($23.54), which has juicy fried prawns atop rice, and side dishes like stuffed Cheese Naan ($6.42). But their true star dish? Their signature Kinara Fish Curry ($18.90).
Their large portions make it great for big groups to share, so why not take this chance to jio your colleagues for a year-end office cohesion.
Deal: 50% off full menu
Valid on: 13th Dec 2019
---
2. Seoul Yummy
---

Seoul Yummy's Bibimbap
Image credit: @puuurrrspective
If Bibimbap is one of your fave go-to Korean dish, choose from Spicy Chicken and Spicy Pork flavours from Seoul Yummy's Bibim 2gether ($44.30) with your chingu. Filled with an assortment of colourful veggies and a runny sunny side up, the bowls will also come with 4 pieces of Galbi Chicken Wings and 2 refreshing Ice Lemon Tea.
Alternatively, snack on their Chicky 4eva bundle that comes with 8 pieces of chicken wings that are coated with special Galbi and Sweet & Spicy sauce. There are also boneless fried chicken battered in soy garlic, tasty Kimchi Cheese Fries, and 2 Iced Lemon Tea to complete the bundle – perfect for a mini-party.
Deal: 50% off Christmas Bundle
Valid on: 15th Dec 2019
---
3. Crystal Jade Brands
---

Dim sum like siew mai, har gow and glutinous rice.
Image credit: @crystaljadesg
Freshly made and delivered to your doorstep, piping hot goodies from Crystal Jade Hong Kong Kitchen include items like Sweet and Sour Pork ($18.10) and Signature Szechuan Dan Dan La Mian ($14.20) from Crystal Jade La Mian Xiao Long Bao.

Rice and noodle options
Image credit: @foodpandasg
There are also wok-fried dishes like Kung Po Chicken ($16.90) with rice or noodle variations for a fuss-free lunch or dinner fix.
It's the perfect chance to also ditch the "aroma" of late-night cup noodles on OT nights, and have your colleagues chip in for a dim sum pantry party instead.
Deal: Up to 50% off all Crystal Jade brands
Valid on: 17th Dec 2019
---
4. A One Claypot
---

Image credit: @aoneclaypot
As much as we love our usual Zi Char haunts, the snaking queues that come between the dishes and our tummies can send us into a "hangry" state. Instead of waiting for a table and then for the dishes to arrive, dive into claypot dishes delivered to you.
A One Claypot features mains like La-La White Bee Hoon ($15.94) and Porridge with Fish Maw and Razor Clams ($15.94). Order a couple of side dishes like Dried Chilli Frog's Meat ($20.22) or their popular Handmade Beancurd with 'Chai Po' in Hong Kong style Sauce ($15.94) to add some variety to your meal.
Deal: 50% off full menu
Valid on: 19th Dec 2019
---
5. West Grill Station
---

Char-Grilled Chicken
Image credit: @liltjmac
Treating ourselves to western fare doesn't have to come at an extravagant cost at West Grill Station. Their 6 Christmas bundles include the Char-Grilled Salmon Fillet ($23.60) that's served with crispy waffle fries.
There are also variations of Char-Grilled Chicken that come with Black Pepper Sauce, Citrus Sauce, or Mushroom Sauce at $19.50. Plus, you can't go wrong with the classic spaghetti ($18.60) option topped with ham and mushrooms.
Deal: 50% off Christmas Bundles
Valid on: 22nd Dec 2019
---
-Fast-food-
---
6. KFC
---

Mac 'N Cheese Original Recipe Burger Meal
Image credit: @henryteo67
Grab a fellow fast food kaki to share KFC's Mac 'N Cheese O.R. Burger Buddy Meal ($27.25) for lunch. Instead of your regular order, be adventurous by trying the Mac 'N Cheese Original Recipe burger that comes with a chicken fillet and, get this, a breaded macaroni patty drizzled with mayo and cheese sauce.
The set also comes with 3 pieces of chicken, 3 Hot and Crispy Tenders, and 2 drinks. Choose your preferred sides from the options of original fries, whipped potato, and cheese fries to complete the meal.
Deal: 50% off Mac 'N Cheese O.R. Burger Buddy Meal
Valid on: 12th Dec 2019
---
7. Canadian 2 For 1 Pizza
---

Image credit: @cdn2for1pizza
Pizza lovers can go HAM over Canadian 2 For 1 Pizza's unique options this Christmas. Skip the classic Hawaiian, BBQ Chicken and Pepperoni flavours for their Christmas bundle that includes flavours like Beef Bacon Cheeseburger ($25.10), which comes with generous dollops of cheese and thousand island dressing.
If you find yourself arrowed at the last minute to host this year's Christmas party, this makes the perfect last minute plan. There are 4 different bundles that include items like chocolate muffins, potato wedges, and cheese stick garlic bread. 
Deal: 50% off Canadian Pizza Christmas Bundles
Valid on: 14th Dec 2019

---
8. Maki-San
---

Image credit: Maki-San
Whether you're hosting a small get-together with your friends or in search of the perfect potluck dish for your office party, the Christmas Platter ($47.50)  from Maki-San is a sure crowd-pleaser. Packed with freshly-made house maki rolls for all taste buds, the platter comes with the limited edition Rudolph Roll, Dasher Roll and Prancer Roll.
Enjoy sides like Tempura Enoki Mushrooms, Spicy Burger Patty Fries, and three canned drinks too. 
Deal: 50% off Christmas Platter
Valid on: 20th Dec 2019 
---
9. Popeyes
---

Image credit: @adayinellyslife
For some folks, fried chicken is a life necessity. With Popeyes' Superb Saver A Meal ($32.80), you'll get to dig in to 6 juicy pieces of chicken, 3 chicken tenders, and 2 buttery biscuits that come with sweet strawberry jam. The meal also comes with a tub of mashed potatoes, cajun gravy and 4 drinks for you and your friends.
Deal: 50% off Superb Saver A Meal
Valid on: 21st Dec 2019
---
10. Wing Zone
---

Image credit: Wing Zone Singapore
Chicken wing lovers can indulge in Wing Zone's extensive range of options consisting flavoured boneless chicken, drumsticks, and hand-breaded chicken wings. To top it off, they have unique flavours to experiment with like spicy Nuclear Habanero, Buffalo Bliss and their bestseller Mango Fire.
They even have a giant 100 Piece Platter ($99.95) that can feed your entire party, where you'll get to pick up to 4 exciting sauces to coat the chicken with too.
Deal: 50% off full menu
Valid on: 23rd Dec 2019
---
-Bubble Tea-
---
11. i.TEA
---

Stylo Milo Series
Image credit: itea.sg
"Eh later go buy bubble tea, on?" – an invite we're all too familiar with. For those who need your daily bubble tea, get your fix from i.TEA at half-price on 16th December, without having to brave the sun during lunch. Beyond the typical milk tea options, they also have a Brown Sugar Series ($2.90).
For milo lovers like yours truly, their 4 Stylo Milo ($2.70) drinks put a fun twist on the classic drink. My fave is definitely the OTT Caramel for a midday sugar rush, but their hazelnut, peppermint and matcha flavours are certainly worth a try too.
Deal: 50% off full menu
Valid on: 16th Dec 2019

---
-Bonus-
---
12. Everything on foodpanda
---

Image credit: foodpanda
Instead of settling on just 1 restaurant, indecisive foodies can get the best of all worlds on this day*! Choose from a ton of restaurants on the foodpanda app, all with a 50% discount.
This deal is limited to the first 4,000 redemptions islandwide, so standby your phone early to ensure you'll get rewarded. 
Deal: 50% off foodpanda orders, capped at $5
Promo code: 18DEC
Valid on: 18th Dec 2019
*Terms and conditions apply 
---
foodpanda promos for Christmas 2019
---

Image credit: @mynameisfauzi
As the saying goes: good food = good mood. End 2019 on a high note by treating yourself and others around you to a dozen different menus each day from 12th – 23rd December 2019.

Take note of these deals to save some money this year-end.
Whether you're craving for comfort food like bubble tea or pizza, these 12 foodpanda dining deals will give you extra bang for your buck this Christmas season. Redemptions are on a first-come-first-serve basis daily, so round up your foodie buddies to quickly settle your upcoming Christmas dining plans with no stress whatsoever.
Download the foodpanda app
iOS | Android 
---
This post was brought to you by foodpanda.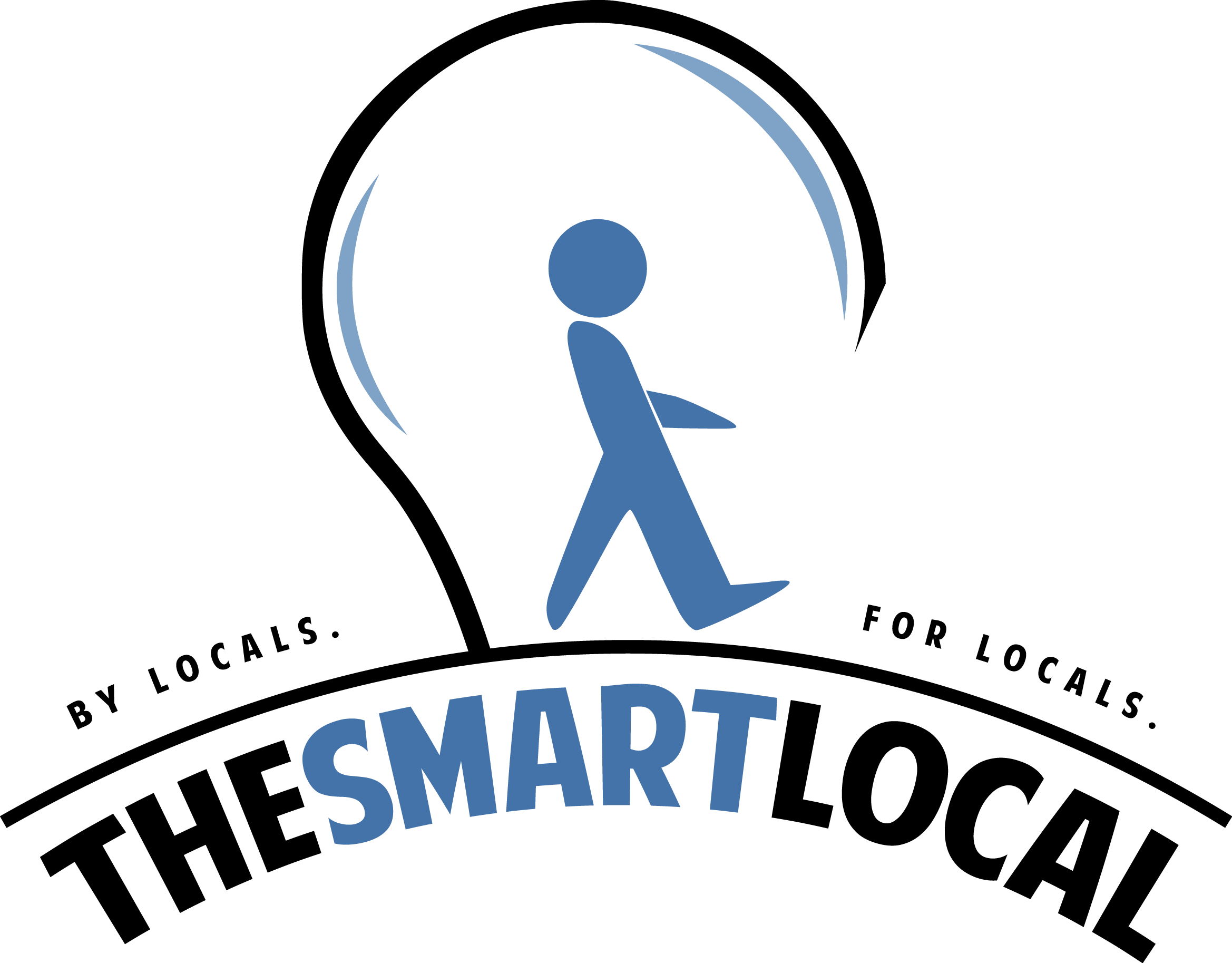 Drop us your email so you won't miss the latest news.