Trending dishes to recreate at home
You've seen them flooding social media feeds and achieving enough virality to warrant press coverage. Rather than whiling your time away in a ridiculously long queue and emptying your pockets for a passing fad, simply recreate these #trending foods in the comfort of your own kitchen!
Before you start pouring glitter in your beverages to create DIY versions of the viral "unicorn tears", we've sussed out the most fuss-free recipes available. Whether you want to impress your friends at the next potluck gathering or just flex what a domestic god/goddess you are on Instagram, these foolproof guides have got you covered.
1. Molten cookies with sweet "lava"
Source: @2xuj
Videos of molten desserts have dominated the internet, with that money shot of oozing lava inducing hunger pangs everywhere. From traditional chocolate to trend-appropriate matcha. Lava cakes have made their rounds with all sorts of flavours imaginable.
It's time to leave the cakes in 2016, though. Lava COOKIES are the new kid on the block. Soft and chewy in the middle with a satisfying crunch on the first bite, it's everything we love about cookies with an added dimension: warm molten fillings.
What you'll need:
½ cup butter, softened
½ cup light brown sugar and ½ cup granulated sugar
1 large egg
½ tbs vanilla extract
210 grams all-purpose flour
½ tsp salt
½ tsp baking soda
1 bag of milk chocolate chips
Click here for the full guide!
This recipe is for the good ol' classic of chocolate chip, filled with milk chocolate "lava". Make like the famous one at Kooks Creamery and serve with a dollop of ice cream.
2. Thick toast
Adapted from source: TheForkBite
Picturesque as this dazzling food trend may be, it's essentially just a glorious mountain of carbs and sugar. Bread, fruits and a selection of sweets are easy enough ingredients to wrangle up. So long as you have some time on your hands, this is an impressive work of edible art to recreate.
Essentially have a thick loaf of toast on hand, and nifty knife skills that will enable you to slice a cavern within. From there on out, unleash your creativity with berries, whipped cream, ice cream scoops and perhaps a biscuit or two.
What you'll need:
10 cm thick unsliced sandwich bread
⅓ cup unsalted butter, softened
4 tbs granulated sugar
1 teaspoon pure vanilla extract
strawberries and blackberries, sliced bananas
2 scoops vanilla ice cream
2 wafer sticks for decoration (optional)
Click here for the full recipe!
3. Salted egg yolk EVERYTHING
Source: @saltysamjakarta
We as a nation have survived the promotion period of McDonald's infamous salted egg yolk burger, giving rise to queues wrapping around your whole neighbourhood. Word on the street is that it wasn't exactly top-notch, so try the homecooked recipe on for size.
This beginner's guide results in an addictive salted egg yolk sauce, made from scratch. Save up a jar which you can slather on a basic homemade burger anytime, taking it to the next level.
Meanwhile, store the remainder in your fridge. With a quick toss in the wok together with some vegetables and whatever meat of your choosing, you can prepare a quick and tasty dish even your ah ma would approve of.
4. Cafe-grade poached eggs
Source: @cherylannchong
You know a food fad is the real deal when it transcends the realm of hipster cafes and starts appearing in local hawker dishes. How else would you be able to see a billion pratas highlighted on Instagram, if not for it to receive an Eggs Benedict fusion twist?
Poached eggs are an absolute staple when it comes to upping your brunch game instantaneously. Even established eateries can get it wrong sometimes, resulting in over-doneness and sad faces all around as you poke into a solid yolk.
Follow this guide that presents 3 different ways of poaching, and find your go-to method for perfect lava-yolked eggs every time!
5. Raindrop cake
This Asia-originating minimalist dessert took the world by storm, with throngs of people rushing for what is literally a mound of jelly with some flavour accompaniments on the side. Who knew foreigners would be this fascinated by the powers of agar agar?
Sure, it looks whimsical enough to be something your favourite anime character snacks on onscreen. But to queue up and fork over good money at a restaurant for this would be silly. If you're looking for a homemade dessert that tastes clean, light, and is easy on your waistline, this is it!
What you'll need:
500ml distilled water
¼ tsp agar-agar powder
50g dessicated coconut
100g coconut palm sugar mixed with 30ml water
Click here and watch as we make our own version, it really is a breeze to cook and it still looks as photogenic as ever!
6. Rainbow cheese toast
Source: @huigirl
Rainbow cakes have become commonplace not only in cafes but your neighbourhood bakery as well. With varying standards of tastiness saturating the baked goods from place to place, we need something next-level to satisfy our colourful cravings.
Enter crispy grilled toast with ooey gooey cheese in psychedelic shades! Food in frivolously pretty colours are usually reserved for sweet treats, but this savoury masterpiece will satiate all your cravings in a heartbeat. Caramelised bread yielding warm melted cheese after a hearty crunch, the rainbow within just makes everything more fun!
7. Homemade bingsu
Source: @baitoeyjuicy
Bingsus are all the rage, and why wouldn't they be? The Korean dessert beats Singapore's sweltering heat and is less rich than a sundae. If you thought it was impossible to recreate it at home without the use of some new-fangled machine, we've got great news. A zip-lock bag is pretty much all the equipment you require!
What you'll need:
1 small carton (250 ml) flavoured milk
Assorted toppings e.g.
fresh cut fruits
fudge or syrup
condensed milk
Click here for the super quick and easy guide!
With a basic version down pat, feel free to customise it with whatever toppings and flavoured syrups you fancy! Saves a huge chunk of the cost, considering most bingsus go up to almost 20 bucks per bowl now.
TSL tip: Freeze some banana milk for a seriously refreshing and yummy bingsu mountain!
8. "Flying" noodles
Source: @lrentz7
"Don't play with your food."
But how can we not, when the result is this Instagram-worthy and downright as an edible illusions?
Erupting on the online foodie scene as not just a good meal, but a awe-inspiring party trick as well, making noodles levitate is easier than you think. Not restricted to fancy restaurant dishes, go wild with your imagination and make all your favourite noodles "fly"! The possibilities are endless.
What you'll need:
A packet of instant noodles
1 small potato, raw
A metal spoon
A pair of wooden chopsticks
Click here for a guide in both written form!
The simple breakdown above uses a fork, which is a good starting point for beginners. If you want to substitute with chopsticks instead, refer to this local blogger's complete showcase. She takes our favourite mee rubus, prawn mee, and even economic bee hoon to the skies!
9. Poke bowls
Source: @vanny_faith
Not to be confused with Poké Balls, these raw fish and rice bowls are the latest fad among health nuts. And rightly so, considering they're packed with the goodness of naturally low GI carb sources as well as a hefty dose of protein!
The first thing you need to know – other than the fact that they are pronounced "po-kay" and not "pokey" – is that DIY poke bowls require extra care in fish prep. Fresh sashimi is awesome, but let's just say that even a little negligence would lead to some painful experiences in the toilet…
Follow this nifty guide that brings beginners through the essentials of homemade poke bowls, including valuable tips on assembly, freshness checking and the preparation process for each type of ingredient!
10. Mentaiko, a.k.a pollock and cod roe
Source: @indulgenteats
This versatile harvest of pollock and cod roe adds delightful tang and umami flavours to everything from cold somen to salmon aburi. Its wonderful taste sensations aren't limited to just Japanese food, though! Mentaiko has established itself as the latest poster child for fusion fare.
Have a go at this basic Japanese-Western classic, spaghetti tossed in mentaiko sauce. Given the simple exterior, it actually packs quite a flavour punch. Spice fans can turn the heat up a notch by mixing a dab of wasabi in the sauce before serving. Creamy and delicious, this makes for a heartily scrumptious pasta dish for people who might find carbonara a tad too rich!
What you'll need:
½ cup Karashi mentaiko
¼ cup olive oil
¼  tsp black pepper
450 grams dried spaghetti (or other pasta boiled according to package directions)
2 tbs unsalted butter
¼ sheet nori
6 leaves green shiso (optional)
Click here for the full recipe!
11. OTT milkshakes
Source: @peroro_
Visually stunning as they may be, we should all probably stop blowing our lunch money on a single drink. To craft the most personal yet impressive freak shake of all time, all you need are: a decent milkshake recipe, Tumblr-worthy mason jars, and about half of your pantry's snack stash.
Click here for a complete guide to seven different milkshake types, from classic vanilla to an exotic sounding "birthday cake milkshake"!
These mammoth milkshakes can be recreated easily so long as you have a solid base recipe to work with. From there on out, add only the toppings you love! This means you won't be wasting precious calories on sweets you're not actually a fan of. Hooray for 100% customisability!
Our suggestion? Load up on local childhood favourites that you won't be able to find elsewhere!
Bonus: How to make your bacon crispy, always.
Bacon is love, bacon is life. But even when your go-to cafe messes up your glorious pork slivers and renders them a flaccid, greasy mess? It has the potential to ruin brunch forevermore.
Avoid this modern-day tragedy by learning yourself the tips and tricks to flawless, crispy strips of bacon every time. Spoiler alert: All you need is a quick little splash of H2O.
Create Your Own Cafe Concoctions
Granted, these foods have earned their spotlight because of their undeniable aesthetics and novelty factor. They sure do cost a pretty penny, though. Hop off the bandwagon of whatever food craze has swept the nation and create your very own concoction! Tailor-made to your exact liking, it'll save you big bucks while people marvel at the result of you having a blast in the kitchen.
Best of all? It'll be made with LOVE! (Cue "awww") You can't recreate that in an overpriced hipster cafe.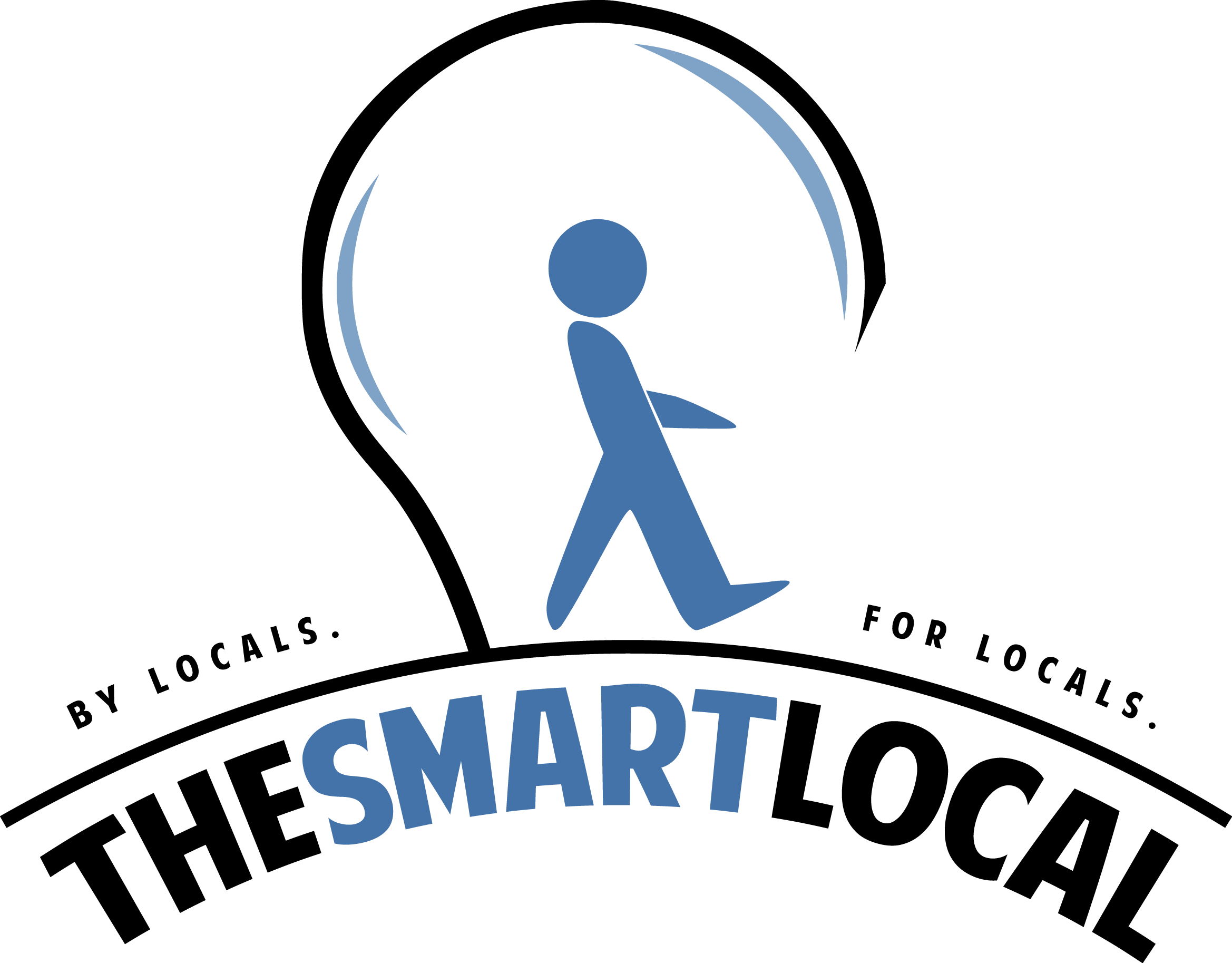 Drop us your email so you won't miss the latest news.