New F&B outlets at Jem
---
If you're the sort that mentions the need for a passport when traveling to Jurong, you might want to rethink your joke – especially if you're a foodie. Jem has recently upgraded their Basement 1 level with brand new food options that might make even non-Westsiders travel down for.
From the awaited return of Kenny Rogers Roasters, to one of the newest additions to our ever-growing list of bubble tea options, CHICHA San Chen, here's what you can expect at the revamped space the next time you make your "Journey To The West": 
---
Kenny Rogers Roasters – new menu with local options like Nasi Lemak
---

Kenny's Nasi Lemak
When Kenny Rogers Roasters announced their hiatus on our shores earlier this year, we were caught off guard and craving a comeback. Thankfully, their absence was short-lived, with the beloved restaurant newly opened at Jem.
Their return also marks a menu makeover. Taking inspiration from local flavours, they're putting their spin on one of our homely classic dishes with the introduction of Kenny's Nasi Lemak ($7.90). As a brand that prides themselves in providing delicious yet healthy food, their take on the dish is a healthier version with the use of red rice cooked with virgin coconut oil. 
But of course, you can't pay Kenny Rogers Roasters a visit without a taste of their iconic chicken. Don't leave without getting their OMG Chicken 2 piece meal ($13.90) that's baked in a special oven that gives it the same crispy exterior with less oil. Suitably crunchy, yet moist and tender inside – just like we remember it.
If you prefer grilled chicken, opt for the Kenny's Quarter Meal ($13.90) which is accompanied with 2 sides of your choice. Choose between the Mushroom Brown Sauce or Black Pepper Sauce to glaze your chicken with.
Happiness for me is a sweet dessert to cap off my meal. We recommend the Warm Chocolate Oasis ($5.90), where chocolate lava oozes out and complements the ice cream to a T. 
Address: #B1-37/38
Opening hours: 11AM-10PM, Daily
---
Monga Fried Chicken – 2CM thick fillets coated with honey
---
Taiwanese fried chicken cutlet is a beloved street food snack and no stranger to all, which is why the debut of Monga Fried Chicken from Taiwan has gotten quick buzz.
For starters, all of their fillets are at least 2CM thick and tenderised with honey, which means you'll enjoy a juicy bite every time you dig in.

From left to right: Hot Chick, The King and the Taiker.
While most of us usually opt for the classic option when first trying a new store, don't hesitate to try their alternative offerings. Seasoned with salt and pepper, The King ($6.90) also wears the classic dressing of a Taiwanese fried chicken cutlet, but with added peppery notes that'll give your tastebuds a spice kick.
"Xiao la" mala enthusiasts can test their mettle with the Hot Chick ($6.90) – fried chicken seasoned with red paprika. But those with absolutely zero spice tolerance can enjoy The Taiker ($6.90) – think seaweed shaker fries seasoning on good ol' fried chicken.
To wash it all down, choose between the Grapefruit Green Tea ($4.50) to balance out the oiliness, or the Osmanthus Oolong Tea ($3.30) to freshen up your palate. 
Address: #B1-K10
Opening hours: 11AM-9.30PM, Daily
---
Ah Chiang Porridge – fragrant chok with homely feels
---
A good bowl of porridge isn't just cooked with the finest ingredients; but one that is reminiscent of home as well. At Ah Chiang Porridge, we had a taste of both.
True to the Teochew style, their porridge has a thick consistency to it, giving a creamy texture to every mouthful.
If you're a serious egg lover, try the Three Egg Porridge ($4.80). The combination of salted egg and century egg gives the porridge a fuller, savoury taste.
Top up your porridge with You Tiao ($2) on the side to soak up the porridge broth, or to enjoy that satisfying crunch as you bite into the dough fritters.
For a side to share with your meal buddy, their Salmon Yusheng ($6) is a refreshing side dish that is coated lightly with a layer of sesame oil, accompanied with a heap of ginger, scallions and red chillies.
Address: #B1-40
Opening Hours: 11PM-9.30PM, Daily
---
Go-Ang Pratunam Chicken Rice – Michelin Bib Gourmand awarded Thai-style chicken rice
---
Nothing comes between Singaporeans and their chicken rice, and with the opening of Go-Ang Pratunam Chicken Rice, we'll have one more option to satiate our cravings. Not only are they a crowd favourite in Thailand, they've even garnered a Michelin Bib Gourmand award for their quality food at affordable prices.
We went straight for their famous Single Portion Chicken Thigh Rice ($5.50). The chicken thigh meat was tender and smooth, and it tastes even better when you dip it in their Thai special homemade chilli sauce.
But there's more than just chicken rice. They also serve up Thai Steamed Sea Bass With Chilli, Lime & Garlic ($28) – we were blown away by the sheer freshness of the fish! Even if you're a pro at handling spiciness, the generous sprinkle of fiery chillies can leave you scrambling for the nearest cup of water.

Bonus points: the green jelly and red ruby in the chendol are homemade from scratch.
End your meal on a sweet note with a Thai Chendol ($5), a cooling mix of coconut, milk and jelly bits.
Address: #B1-08
Opening hours: 11AM – 10PM, Daily
---
CHICHA San Chen – freshly brewed bubble tea with eco-friendly carrier
---
As one of the newest additions to the bubble tea scene in Singapore, CHICHA San Chen has been making waves. 
While most milk teas tend to have more milk than tea ratio, CHICHA San Chen's Bubble Milk Tea ($4.50) packs a stronger tea flavour, with a hint of burnt caramel for a sweet aftertaste. 
On the contrary, the Cassia Black Tea with Mousse ($4.70) is a lighter option; a great choice for those without a sweet tooth. 
Besides getting to avoid the queues at other outlets, CHICHA San Chen also stands out for their unique and Instagrammable packaging of using a paper cup holder with a rope carrier. The cup and straw might still be plastic, but hey, it's a small step towards more eco-friendly BBT consumption! 
Address: #01-17
Opening hours: 11AM – 10PM, Daily
---
New food at Jem Basement 1
---
The next time you're at Jurong for a family day out, you'll be spoilt for choice when it comes to meal time at Jem. 
With the bevy of food options now available, it's enough to even convince your non-Westsider friends to make Jem your next group hangout spot. 
Address: 50 Jurong Gateway Rd, Singapore 608549
Opening hours: 10AM-10PM
Telephone:6225 5536
Website
---
This post was brought to you by Jem.
Photography by Faith Toh.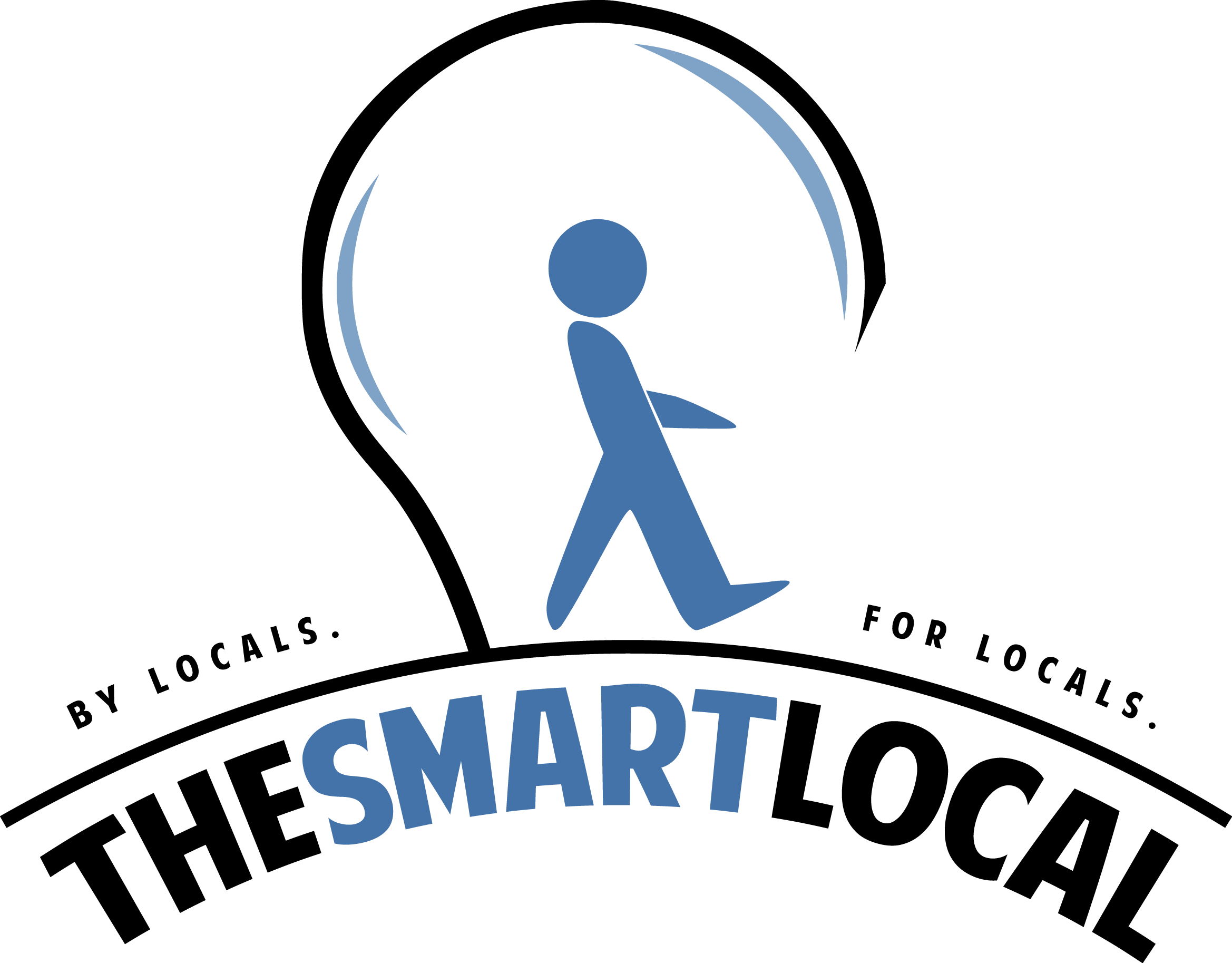 Drop us your email so you won't miss the latest news.