Far East Hospitality serviced apartments family packages
---
When I was a kid, the best part about going on holidays was the hotel stays. It wasn't just about being in a new environment; it was also about rolling around on clean and fluffy hotel bedsheets, watching TV in bed, and spending quality time with my parents. Needless to say, now that I have a child of my own, I've promised myself I'd give her those happy experiences too. 
So, when I was invited to stay at Adina Serviced Apartments Singapore Orchard for Far East Hospitality's Your Family Moments experience, I didn't hesitate to pack my family into a cab and head to town for a getaway. Read on to find out what families can expect, especially if you're looking for a hassle-free accommodation for extended stays.
---
Kid-friendly stay with toys, activities & amenities
---

There'll be a kids table and chairs for the young'uns to play and doodle in their own little corner.
Remember what I was saying about getting excited as a kid, at the mere concept of hotel stays? 
Well, Far East Hospitality kicks it up a notch with the Your Family Moments package. 

The baby cot that was prepared for my daughter.
Not only do they provide essential items for babies like a cot and high chair, but the Your Family Moments stay package also comes with goodies that'll make it incredibly convenient to keep the young ones entertained. 

The package comes with 2 activity bags for kids.
The experience begins from the moment you check-in. My daughter received an activity bag featuring 2 adorable mascots, Berry and Peary. Inside the bag, there were items that any kid would enjoy: a foodie-themed activity book with colour pencils, Berry and Peary stickers, and child-friendly snacks and juices.

My daughter was excited to uncover the goodies in the activity bag.
We made our way to our 2-Bedroom Superior apartment and were delighted to discover Berry and Peary plush toys there. My daughter didn't hesitate to cuddle them as she ran around exploring the apartment. The 2 single beds in the kids' room were also decked in themed duvet covers, and I was happy to find that there were kids hangers provided for me to neatly stow my child's outfits. 

Berry and Peary is toddler approved!
We've barely scraped the surface here. We soon found her attention fixated on a bright red box in the living room. Yep, she found the PlayDoh Kitchen Creations set that's included in the stay package. It was a little hard to pry her away as she started "baking" squishy cookies for us. 

Let your child prepare PlayDoh "meals" for you, for a change.
Later in the day, we broke out yet another goodie prepared for kids – the rainbow stacking game. These colourful pastel wooden blocks can be played as a family, but my toddler was more than happy to stack them, build random structures, and then push them over for the fun of it. I can attest that this activity can keep children entertained for at least a solid hour.

School-age kids can let their imagination run wild to build whatever they like.
Finally, we were more than equipped to whip up a hearty meal as we also had 4 sets of matching baking gear for 2 adults and 2 kids. It came with aprons, oven mitts, and even 2 sets of kid-sized baking utensils – great if you love to cook as a family. 

Ready your camera for a cute photo of matching baking gear.
---
Spacious apartments for the whole family
---
Now that we've covered all the perks, let's get down to the details on the space and amenities. While we can't complain much about staying in regular hotel rooms, these may not always be the most suitable option for longer stays due limited space. That's what makes a stay at a serviced apartment all the more appealing. 

The master bedroom has a king-size bed, 2 wardrobes, a sideboard with a 32" LCD television, and an ensuite bathroom with a vanity table.
Adina Serviced Apartments Singapore Orchard, for instance, have options ranging from studios, to 2- and 3-Bedroom apartments. In terms of space, these apartments can easily rival the average condominium in Singapore. And the best part is, the apartments are fully furnished with convenient day-to-day amenities such as an ironing board, hair dryer, and a safe deposit box. 

The common room has 2 single-size beds and a wardrobe. 
There's also a spacious living room with a 42" LCD television and a separate dining area that seats 4. 

The living room has a comfortable sofa for lounging and spending quality time with the family.
Image credit: Far East Hospitality
The kitchenette, which, although simple, is packed with everything you need for cooking up a delicious meal. Not only is it equipped with a microwave oven, refrigerator, and cooking hob and hood, but it also comes with cookware, utensils, dishware, glassware, and cutlery. You'll also find a rice cooker and toaster neatly stowed in the cabinets.

With the built-in washer and dryer and a 1-time complimentary detergent, you have the option to pack light for your stay.
Not forgetting, you'll enjoy the added convenience of having housekeeping and guest services available – one of the main allures of staying at a serviced residence.
---
Far East Hospitality's Your Family Moments package
---
If you've travelled with kids, you'd know that accommodations play a huge part in making or breaking the experience. 

Did I mention that pets are also more than welcome here?
With the Your Family Moments package, your entire family will be well taken care of – not just with a clean, comfortable, and spacious space, but also with the range of activities designed for family fun. Rest assured that you can look forward to an exciting "home away from home." 

Start your mornings at the Breakfast Lounge, where you can make your very own sandwiches to fuel up for the day.
Image credit: Far East Hospitality
You'll also be glad to know that light continental breakfast is provided at Adina Serviced Apartments Singapore Orchard on weekdays from 7am-10am, except for public holidays. Take your pick from an assortment of deli meats and cheeses, pastries, breads, cereals, and yogurts.  

Guests can also use the rooftop pool and the 24-hour gym.
I didn't have to do much to keep my daughter entertained as she was brimming with excitement from all the toys, activities, and snacks she got to enjoy. It helped too, that Adina Serviced Apartments Singapore Orchard came with everyday conveniences and was just a 5-minute walk from Somerset MRT and a 7-minute walk from Dhoby Ghaut MRT. It felt like we were easing into a ready-to-live-in home of our own. 

Image credit: Far East Hospitality
That said, you might be glad to know that Your Family Moments package is available at all 8 of Far East Hospitality's serviced residences in Singapore so you have plenty of options to cater to your needs. Their serviced residences require a minimum of 6 nights' stay, while their residences with services are perfect for those looking for a longer-term solution of 3 months or longer. 

Each stay also comes with a welcome hamper.
Image credit: Far East Hospitality.
Their accommodations are located in accessible neighbourhoods, such as the Orchard Road area, within close proximity to the CBD and city centre as well as in the heartlands, such as West Coast and Hougang. 
These perks make it a great option if you're looking for a hassle-free accommodations, whether you need a place to stay during your home renovation or home completion, or are simply looking for an extended getaway. 
Fuss-free is what you're going to get here, and with the goodies and activities included within the Your Family Moments stay package, you may even be creating wholesome memories your family will remember for years to come. 
---
This post was brought to you by Far East Hospitality.
Photography by Alastair Pang.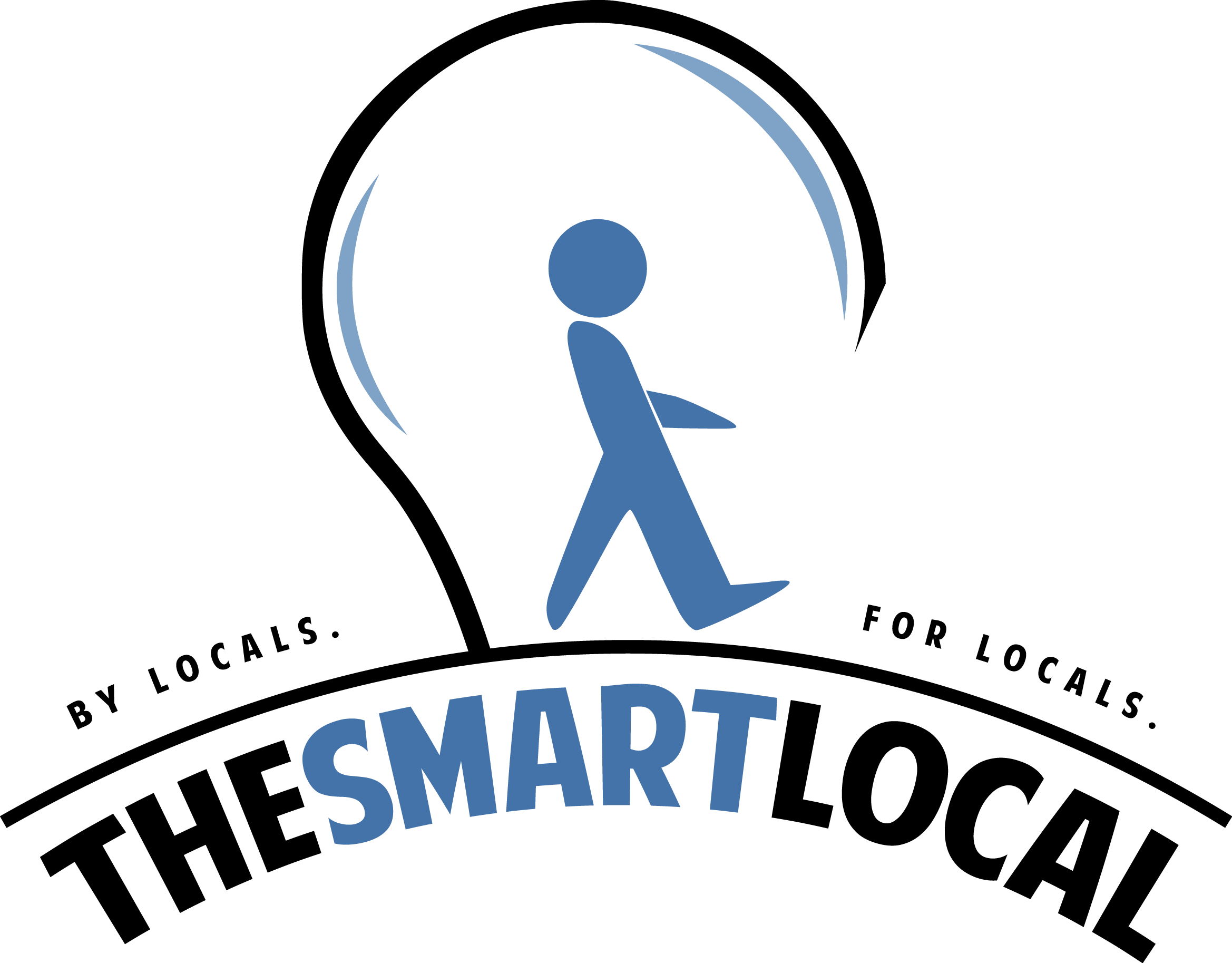 Drop us your email so you won't miss the latest news.