Asia's best hidden spots
What do you look for when you travel? Me, I want the open wilderness of Australia, romantic stone buildings of Europe; Asia just doesn't have that "foreign feel" to me, that will tempt me to open my wallet and book a trip on impulse.
Turns out I've been wearing my Google Maps-tinted goggles, because past the usual theme parks, shopping streets, strange cuisines, mountains and beaches, there are hidden gems off the grid dotted across Asia's 48 countries, just waiting to be explored. All you need are your passport, the right currency, and a StarHub Happy Prepaid SIM to share all your travel adventures from $5 for a 1GB data plan. Read till the end to find out more.
Here are 7 unexpected places in Asia that prove we have the whole world our mighty continent!
1. Masbro Village, Melaka, Malaysia
Living in land-scarce Singapore means skyscrapers and uniform blocks of flats galore. Turns out a 180° change of scenery isn't that far off – in fact, these point-perfect hipster houses are a mere 2.5 hour drive away in Melaka!
Inspired by colourful Dutch architecture, immerse yourself in this world of manicured lawns and dainty street lamps. You're a ways away from Jonker Street cendol and the local pasar malams, guaranteeing a peaceful, good night's sleep.
The village's triangle houses are surprisingly roomy, perfect for a cosy little party with your 5 other pals in their nook of a bedroom.
Larger units even come with wraparound balconies for an alternative vantage point to take more pictures, or wave to your fellow triangle-house villagers. Needless to say, you'll have a spiffy roof over your heads at Masbro! Plus, everything's so pretty, you know you've got to IG everything! #IGlife
Seize every insta-worthy moment that comes by!
2. Hobbit House in Sikhio, Nakhon Ratchasima, Thailand
As much as I'd like to follow in the hairy footsteps of the Hobbit, the air fare to Hobbiton in New Zealand is enough to make my wallet cry. Lucky for me, there's a hardcore Tolkien fandom member in Thailand, re-creating magical Bag End inspired hobbit houses for rent to strapped wanderers like me.
Replicating the LOTR text down to a tee, this humble abode is fitted with a green circular door and earthen roof, but with air-conditioning and Wi-Fi to cater to the modern hobbit. It's also chock full of The Hobbit and LOTR memorabilia, with everything from the movies to Lego sets, and even costume sets for fans to spend a day as a real Middle Earthian. Or at least have a killer photoshoot.
Remember to say hi to the owner of this AirBnB, Chanikul … er, I mean Bilbo Baggins when you're there!
3. DNA Resort & Spa, Khao Yai, Thailand
I know what you're thinking, but this isn't an alien landing site, science lab, space oddity or the new movie set of Star Wars – it's the (aptly named) DNA Resorts & Spa in Khao Yai, Thailand.
You're not alone in thinking this loop of spheres gives off some serious extraterrestrial vibes, but its space shuttle pod-shaped exterior is about as supernatural as it gets. Each room looks like a mini igloo, except in tropical weather and connected via a dizzying circular hallway.
You might mistake this for a seedy futuristic science lab, especially since it's tucked away in the depths of the Khao Yai National Park. It's so far-out on the mountainside, there's even a drop in temperature! Unless there's really some supernatural business in this futuristic abode – that you'll have to find out for yourself.
DNA Resort's in Khao Yai, a little known destination 3 hours away from Bangkok, so be sure to have Google Maps ready in case you can't find your way here!
4. Highland Park Resort Bogor, Indonesia
Glamping (glamorous + camping) retreats are essentially camping trips, sans sleeping on the ground in a tent and braving the elements, aka 'atas camping' for city-dwellers like me.
One of the best glamping options exists in Indonesia – over the hills and far away, these surreal Apache Indian teepees sit serenely in Highland Park Resort Bogor, looking like a scene straight out of Pocahontas.
Deluxe Room Source
Take your pick from colourful Mongolian-style camps, barracks and their newly furnished Apache camps; but my vote definitely goes to their cute Tree House, for a back-to-nature experience when roughing it isn't your cup of tea. Let me tell you firsthand – there's NOTHING glamorous about waking up with branches in your hair.
Highland Park's glamping package even includes a spa, horse-riding, water slides and even an exhilarating flying fox ride, so sleeping in is not an option as far as I'm concerned. Snapchats are absolutely mandatory here, so get a StarHub Happy Prepaid SIM to get all your friends jelly!
5. Mara River Safari Lodge, Gianyar, Indonesia
Room with a view
Going on a safari tour in Africa is high up on my bucket list, but at $1,000 a day, sharing breakfast with the giraffes and lounging poolside with elephants is nothing but a pipe dream. Until now.
Source You can even feed zebras from your room!
The Mara River Safari resort in Bali proves that it's not just sun, sand and surf here. A peek through the windows of your thatched dwelling will reward you with the view of free-roaming zebras, oryx and rhinos grazing, company that'll double up as your pool party pals.
And you better whip out your smart casual wear, because mealtimes are with the kings of the jungle themselves – with nothing but a glass panel separating you and these predatory beasts, you may want to keep your "NAAAAH SEVENYA" to yourself.
Yup. 'Nuff said, I am THERE.
You just know you have to Snapchat the moment you're feeding a real lion!!
6. Santorini Park, Cha-Am, Thailand
Ah, Greece. Land of the Gods, and home to some of the world's most breathtaking beaches and gorgeous islands. Except this isn't Greece – it's Santorini Park in the Land of Smiles, Thailand.
Like its namesake, Santorini Park features cobble-stoned lanes flanked by a maze of whitewashed shops and bright pops of colour at every turn. Unlike Santorini though, this park isn't just food and fime-and-dimes – thrill-seekers can have their fill at the amusement and waterpark adjoining the boutique shopping outlet.
You may need a designated "shopping-holder" while you tackle the rides, lest your new flyknits literally take flight while on the G-MAX reverse bungee or while climbing Thailand's only WallHolla climbing wall. Sorry, Greece – you've been out-funned.
Alternatively, you could wile your time snapping some gorgeous white wall + blue sky #OOTDs and watch the Instagram likes roll in when you post them real-time once you activate roaming – for a 1GB data plan ($5 for 3 days or $7 for 7 days) with StarHub's Happy Roam – rather than #throw(ing)back on #tbt.
7. Old England Boutique Hotel + Florence Resort Villa, Cingjing, Taiwan
Old England Boutique Hotel Source
As if night markets and street food isn't reason enough to book the next Taiwan-bound flight out, they've upped the ante on their accommodation game too. Both are serious #hotelgoals, looking straight out of a Disney Princess movie.
'Don't judge a book by its cover', you say? Trust me, these hotels are fairytale fantastic inside out, fit for even the most discriminating of aristocrats.
Florence Resort Villa Source
You'll have to be a guest at either hotel to get the full royal treatment, but apparently the Old England Manor serves up a mean high tea set, and dining there'll grant you permission past the medieval guards. Or if you prefer living like Italian royalty, the castle-like Florence Resort Villa will be the your happily ever after (at least for a couple of days).
Be still, my beating princess-alter-ego heart.
Share your finds on-the go!
Shout out to all my fellow last-minute packers who've been ripped off because you know zilch about SIM card and wireless router deals, or had no time to check them beforehand. High costs and pretty pictures or a holiday without connection – the struggle is too real.
Source, Source, Source, Source
You just need one more thing to help you stay connected to your friends and family: a Happy Prepaid SIM card! With just 1 SIM, you can surf overseas at Singapore data rates in multiple destinations, for as low as $5 for 1GB! Use it in Australia | Hong Kong | Indonesia | Japan | South Korea | Malaysia | Taiwan | Thailand | UK | USA
Save yourself the hassle of getting a new SIM each time you travel!
Step 1 : Pre-order a Happy Prepaid SIM Card on starhub.com/happy-roam today or purchase it at any StarHub authorised retailer, 7-Eleven, Cheers or at UOB Currency Exchange Counters at Changi Airport.
Download the Happy Prepaid App and use it to activate your roaming service, configure APN settings, and activate a data plan with your prepaid credit. Choose from a 3-Day, 1GB plan to a 30-Day, 3.6GB plan, depending on your surfing and travelling needs. You can also use the app to check your data balance!
Download the handy guide here to get started and travel with HappyRoam. The SIM card is valid for 180 days upon activation. Just top up at least once during that period to extend its validity, and use it again on your next trip. You'll have data to upload your travel photos, check social media, send instant messages, or make online calls!
---
This post was brought to you by StarHub.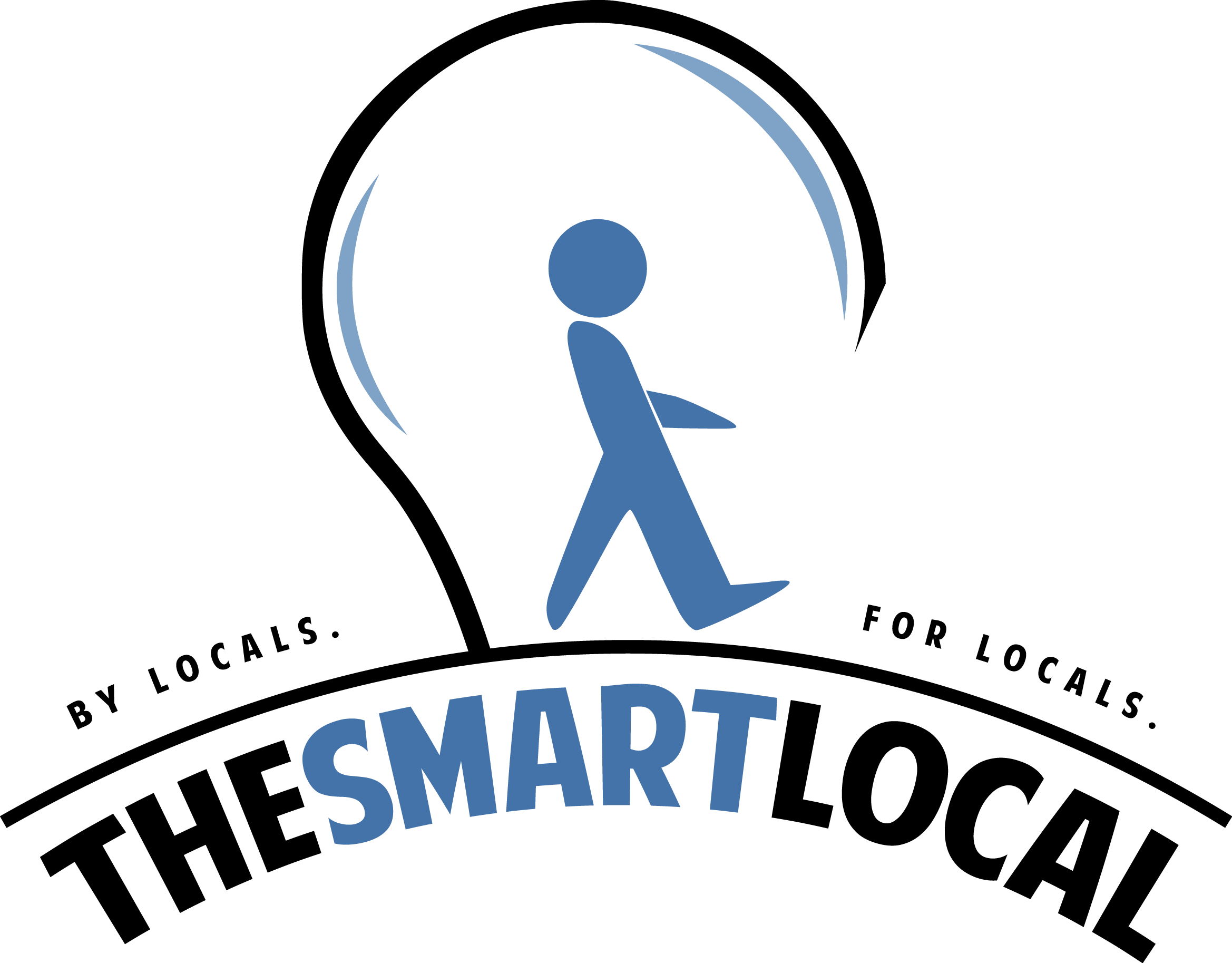 Drop us your email so you won't miss the latest news.