Bangkok reveries straight out of a fairytale
Source: @cityrajc
Fairytales! They are the motivating engines of our childhood – a path to bravery, heroics, stardom, success, love, and happy ever after. As millennials with mundane life and general dreadedness of a full-time job, we are now looking further away to other creative realms where our innocent and not so innocent fantasies can become true – in the far away realm of Bangkok.
This craze-themed city is teeming with a myriad of psychedelic legend-imbued places that will prove to you magic is not lost. Whether you wish to live out your Alice in Wonderland fantasies, or you just want to quietly sip on a cocktail in a whale's belly, this list will set you up for those not-so-Game-of-Thrones childhood times.
1. The Iron Fairies
Source: @luxxetta
The eccentric and creative mind of Perth-born Ashley Sutton is transforming Bangkok's nightlife and dining experiences into a design bonanza that cannot be replicated. One of the more celebrated creations of Sutton is this fairytale-themed bar that resembles the workshop of a mighty ironsmith who is hung up on fairies – these metal figurines are everywhere, even in your peanuts!
The décor is beyond magical – the mezzanine-style set-up is dominated by shelves on which rest the Iron Fairies books written by Sutton himself, vials with pixie dust and meandering staircases. Thanks to the restaurant's huge popularity but limited seating, you might need to call your Fairy Godmother to light upon a table at dusk. Conceived more as a bar, the Iron Fairies is renowned for its delectable burgers but the talented mixologists here will definitely not disappoint you either. Throw in the exquisite Jazz nights starting after 9 pm, an expat crowd, and you have the perfect ingredients for an enchanting evening.
Source: @rcaguy
Address: 402 Soi Thonglor, Sukhumvit 55 Rd, Bangkok
Opening hours: Daily, from 6 pm to 2 am
Contact: +66 99 918 1600
Website
2. Mocking Tales
Source: @mockingtales
Forged in line with hundreds of years of legends and tales, by day this magical shape shifter serves as a coffee shop and by night it morphs into a cocktail bar. To put it simply, if Sauron from Lord of The Rings were to meet Snow White and somehow they went past a one night stand, they would open a business together that would look pretty much like Mocking Tales.
Sauron's Inferno Mountain. Source: @mockingtales
The fantasy atmosphere is strong in this one – armour-clad chevalier props, decorative iron-bar lamps, magic potions, wrought-iron chairs, hewn-wood tables, and regal floral ornaments. Structured into three floors – basement, first floor and upstairs – the setting resembles a medieval castle. From their eclectic fairytale-themed menu, we recommend Sauron's Inferno Mountain (฿480) drenched in orange liqueur on a mixture of brownies, ice cream and raspberry sauce. But if you are more of a Snow White person, then the Poisoned Apple (฿260) dessert served with caramel sauce will delectably spoil your palate.
Poisoned Apple. Source: @mockingtales
Address: Thonglor 4, The Maze, G floor, Khlong Tan Nuea, Bangkok
Opening hours: Daily, from 11 am to 1 am
Contact: +66 83 386 6992
Website
3. Whale's Belly
Source: @whalesbelly
A slew of whimsical elements here will catapult your Pinocchio childhood memories back to present – a slat-ornate curvy ceiling resembling a whale's ribcage, navy blue walls reminiscent of stormy seas, and an all-watching Pinocchio puppet perched on the shelf. If this deep sea adventure is not enough for you, then Rose's necklace from Titanic is displayed as well for your Instagram-hungry camera.
Yuzu Tuna Cold Capellini. Source: @whalesbelly
But more than décor, this place is all about sophistication, high-class and molecular cuisine experiences packaged at relatively affordable prices. The epicurean gourmet extravaganza advertised as unique European cuisine can be savoured from the 9-course menu (฿2,250) featuring pompous monikers and ritzy concoctions. We'll go on a limb and recommend you the Iron Chef Thailand 2014 awarded dish Yuzu Tuna Cold Capellini. If this price might appear to devour your pocket, they do serve buffet and à la carte options ranging from ฿250 to ฿1,000.
Address: 39 Boulevard Tower, 2 floor, Soi Sukhumvit 39 (Soi Phrom Chit), BTS Phromphong, Bangkok
Opening hours: Monday to Friday, from 5:30 pm to 11 pm
Saturday to Sunday, from 11:30 am to 2:30 pm and 5:30 pm to 11 pm
Contact: +66 2 160 0333
Website
4. Behind The Scene Lounge and Bar
Source: @josavage_ldn
PlayHaus Thonglor has spun a yarn or two and came up with a fantastical hotel where rooms are inspired from the theatre plays of Aladdin, Romeo and Juliet and Mary Poppins. In line with its in-house trend the hotel has spawned a theatre-themed bar with an incredible array of cocktails to match the over-the-top glamour.
Source: @supamarkk
The lounge resembles an actor's dressing room like you would have found in Chicago or New York in the 70s and all the elements are there – the red velvety drapes, sofas a la King Louis XIV, a wooden cabinet and counter, backstage mirrors adorned with glitzy lights, and dangling crystal lamps. To those suffering from unrequited love or too many failed dates, we recommend Romeo and Juliet-inspired Obstructed Love cocktail (฿240) savoured on a long Jazz night.
Source: @nattiezzzz
Address: PlayHaus Thonglor, 205/22-23 Sukhumvit Soi 55, Bangkok
Opening hours: Daily, from 11 am to 2 am
Contact: +66 2-712-5747
Website
5. The Bookshop Café and Bar
Ashley Sutton's obsession with fairy tale décors has given rise to another idiosyncratic locale where visually striking aesthetics create a quirky dimension in the time-space continuum of Bangkok. This time around, we might be under the impression we escaped into one of Tim Burton's masterpieces, but we cannot put a finger on which one it actually is.
Suspended staircases leading to a cul-de-sac, floating shelves and books dangling up and down from the ceiling create a gyratory illusion that will do your head in. But keep calm and take a seat at a marble gueridon – you will look fabulous from every single angle in this place. No fancy filter required!
The cocktails are categorized by how much you can drink someone under the table – Introduction, Chapter 1, and The End with amusing names and descriptions such as The (sexy) Librarian, The Plot Thickens, The Ernest Hemingway, or Jack Sparrow, with prices ranging from ฿290 to ฿590. With so many inebriating options, you might forget that this bar also offers delectable lip-smacking tapas such as Salmon Tartar (฿290) served in waffle cones,topped with spicy seafood jelly.
Address: Phra Khanong, Khlong Toei, Bangkok
Opening hours: Daily, from 11 am to 12 am
Contact: +66 2 187 4949
Website
6. Maid Café Maidreamin
Source: @icexyj
There is no question about it – Japan patented some of the most bizarre yet successful inventions and ideas of our times! Verging on this level of significance, this petite maid-themed restaurant saw its first light in Tokyo and then branched out to a few other international locations.
Source: @gameooboy
The manga-decorated layout is quite eye-catching itself but it's the service that will blow your mind. The very first moment you step inside, you get in a total quandary – is this a Japanese fetish for lonely gentlemen, or just a fetishised manga for adults? However, there are strict rules against asking the "maid" any personal questions or tactile experiences, even when you play a videogame with her within the premises.
Address: 7th Floor SF Cinemacity at MBK Center, Phayathai Rd, Wangmai, Pathumwan Bangkok
Opening hours: Daily, from 11 am to 10 pm
Contact: +66 2 003 1616
Website
7. Kaethy The Witch Café
Source: @longrukyim
With a new saga from J.K. Rowling at the horizon, we're expect witchcraft mania to reignite into a new cult trend. Until then, we have this little gem café to snuff out our ardent obsessions with Potters and Hermiones. In fact, the owner and designer of this place drew inspiration from Scottish castles and Highlands, similar to the world-acclaimed writer.
Source: @ah_aey8
Unlike other witchcraft cafés in Bangkok pandering to hardcore fans with exorcism rituals, Kaethy simply enchants with a themed décor and a toned-down supernatural agenda. Every day feels like Halloween here where the staff rock witch hats, tables are decorated with Voodoo or Biblical motifs, walls are adorned with witchcraft elements and the ceiling sports a very ritualistic chandelier. If you have ever wanted to practice some maleficent dark magic on your boss, this is the place to go for when western funeral music is occasionally broadcast.
Charlotte the Poison Spider. Source: @amyane_
It comes as no surprise that drinks and desserts are entirely in sync with the occult atmosphere – we recommend the suggestive and appetising Cemetery Brownie (฿95) or Charlotte the Poison Spider (฿95).
Address: Nak Niwas, Soi 4, Lat Phrao 71, Bangkok
Opening hours: Daily, from 9 am to 8 pm
Contact: +66 81 916 8447
Website
8. Into the Woods Café
Source: @vayavananda
Inspired by her love for the famous musical, Into the Woods, the owner opened two fairytale-themed cafés in Chiang Mai and Bangkok. The design brings back nostalgia from the days when Hallmark Channel used to enchant us with anthology-style tales and miniseries. The luscious chromatic mix of mahogany brown, peach pink, silver blue and dark moss green creates a finessed fashion statement and ambiance that will take you to a genuine fantasy world.
The woodwork here is executed to perfection and envisioned as a journey into the forest – chairs are sculpted with rabbit ears or they are shaped as deer and ropes are swinging around to give you the impression of forest vines. Themes and motifs from the musical are all around, walls included – the Big Bad Wolf's eyes are upon you!
Source: @maxredcomet
The very affordable and palatable array of dishes comes served on themed wooden supports so to stay true to the ambiance. We recommend the Pork with Roasted Pepper and Rice (฿145) as a main and the Chocolate Tart (฿145) for dessert washed down with a Caramel Popcorn Macchiato (฿110).
Address: 69/14 Phayathai Rd, Thanon Phaya Thai, Ratchathewi, Bangkok
Opening hours: Daily, from 9 am to 10 pm
Contact: +66 96 551 6636
Website
9. Maggie Choo's Bar
Source: @furqulate
If you are still in doubt Ashley Sutton is the Antoni Gaudi of Bangkok nightlife, then here's another one of his famous masterpieces – an intricate blend of Shanghai cabaret in the 30s and a Victorian-era ambiance. The evocative oriental elements lie in the meticulously crafted pendant parasols, cheongsam-clad hostesses ready to serve you with a smile and the antique birdcages – no, the hostesses are not propped in the cage!
Source: @mimikakalee
As for the Victorian-style elements you have leather Chesterfield sofas, imposing arched brick vaults, and solemn-looking bust statues of…well… Queen Victoria. Needless to say the bar is a magnet for an upscale clientele featuring international DJs, cabaret and Jazz singers, and a plethora of themed events for attractive people of all backgrounds or sexual orientations.
The cabaret-style counter is actually behind iron bars through which the sophisticated pricey cocktails such as Empress of India (฿340) or Lady Flora (฿340) are served. With this level of high-class you'd better make sure you keep your flip-flops for beach only!
Address: 320 Silom Rd, Silom, Bang Rak, Bangkok
Opening hours: Monday to Thursday, from 7:30 pm to 2 am
Friday, Saturday, from 7:30 pm to 3 am
Sunday, from 7:30 pm to 12 am
Contact: +66 91 772 2144
10. The Hatter
Source: @ly0_
Maybe Alice Through The Looking Glass went down the box office hole in shambles, but hope is not lost for Wonderland fans since Bangkok has an ingenious remedy for you! This restaurant-slash-café is the key holder to a fantasy world where whimsical wall-mounted inclined props will transport you back to your childhood when the entire world used to feel ever so magical.
From the Hatter's table hovered by suspended teapots to the adjacent clock-themed round table, this place was designed with an Instagram frenzy in mind. But the Wonderland motifs go beyond this nostalgic panache, with piles of old "rusty" books adorning the walls and a bucolic faux-garden that is as Instagram-picturesque as it gets.
Source: @penny_xoxo
The menu is superior to other run-of-the-mill cafés, and offers an eclectic mix of western and Asian dishes. As a main we recommend the Mad Dipper (฿250), minced beef with cream and baked cheese, which goes well with a refreshing Dreamy Passion (฿160), passion fruit puree with orange juice.
Address: Soi Julin, Sukhumvit Soi 21, Bangkok
Opening hours: Daily, from 11 am to 12 am
Contact: +66 2 664 0212
Website
A unique fantasy-world-hopping in Bangkok
Bangkok does have the upper hand when it comes about making the most of its talented artists and entrepreneurs. Uniqueness is one of the city's most celebrated qualities and the beauty of it is that these whimsical places are little gems hard to come by if you haven't read about them before.
When your blues kick in and you need something to lift your spirits up, these fairytale-themed locales are a great choice to while away with your friends or your special one! Enjoy some superb molecular cuisine during the day, sip on a cup of coffee surrounded by your favourite characters and gear up for a boozy and Jazzy night – these memories are to last forever, at least on Instagram!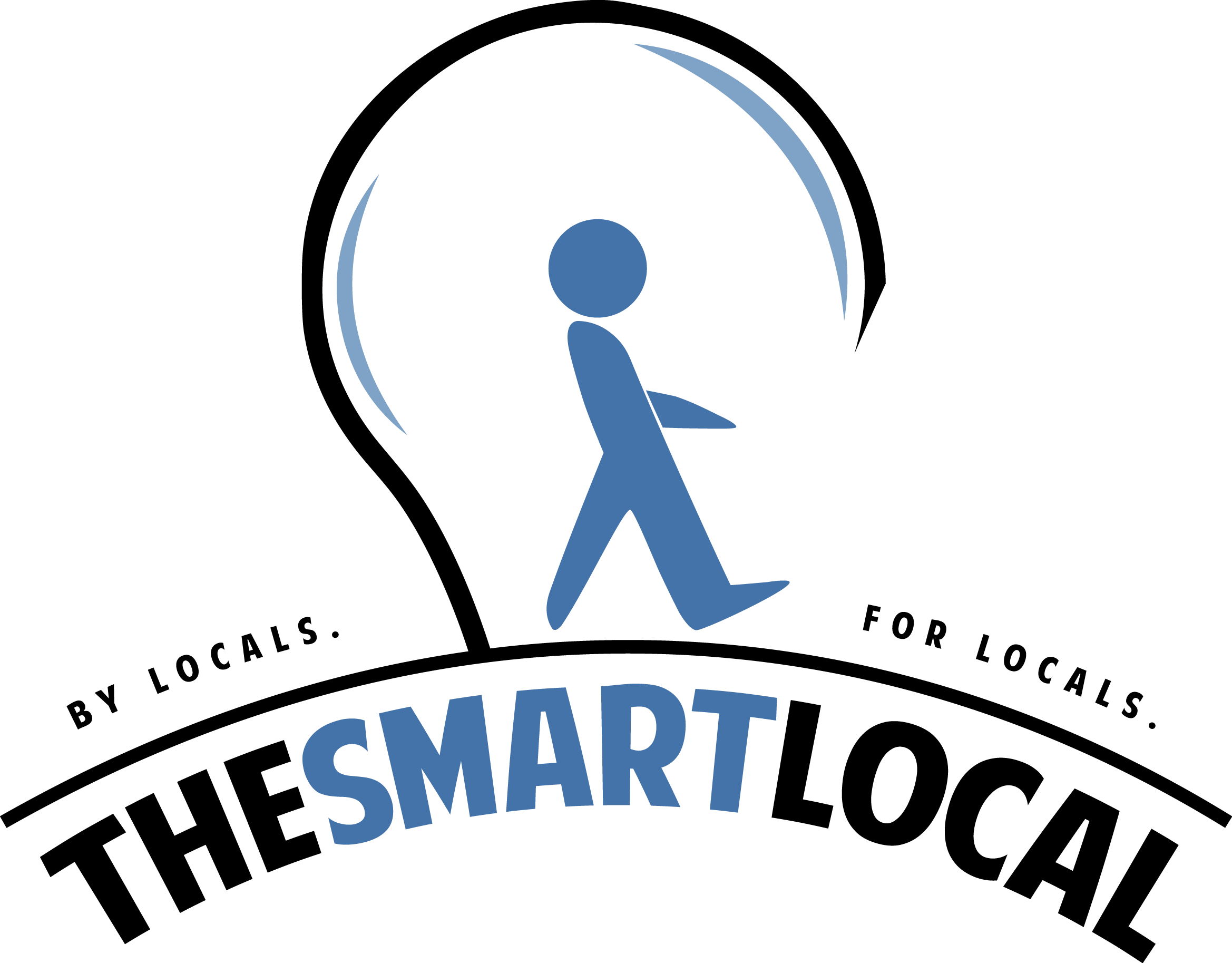 Drop us your email so you won't miss the latest news.