Cheap Wholesale and Factory Outlets
Adapted from sources left and right
Keeping up with the trends is not only stressful, but also super expensive. While most of us don't want to fork out $300 just to afford some swanky looking kicks, we don't want to be called out for our $4 taobao shoes either.
Clearly, it's time to start placing our eggs in the right basket and start looking out for better deals. At wholesale stores and factory outlets, you can get the same items for as cheap as half the price. Here are 7 such places to add to your die-die-must-visit list:
1. Decathlon – For sports gear
With 60 types of sports gear under one roof, Decathlon's newest and biggest store yet can be found at Joo Koon. The store not only boasts a massive 4000 square-metre space, but also holds the title for jaw-droppingly low prices.
Running and walking shoes from $15.90 onwards
At this fitspo heaven, get basketballs at $5.90, running shoes from $15.90, and even makeshift tents at $29.90. So the next time you shop around frantically looking for sports gear a day before your trip, you know where to head!
Basketballs at $5.90
Address: 1 Joo Koon Circle (Fair Price Hub) #02-21, Singapore 629117
Click here for full list of outlets
Opening Hours: 10am to 10pm (Mon – Sun)
Website
2. Warehouse Club by FairPrice – For groceries
Warehouse Club is a wholesale grocery store by FairPrice, that sells all things under the sun with crazy bulk discounts – not to mention it is HUGE.
Remember Carrefour? If you were one of many who mourned their sudden disappearance, cheer up 'cause Warehouse Club does exclusive imports from Carrefour, Kirkland, and Tesco.
As we all know, organic and healthy food is great to talk about, but not so great to buy in Singapore, considering the fact that a packet of blueberries at Cold Storage can hit $10. At Warehouse Club, when they say "per pack" though, it means per CARTON of 6 packets.
Frozen blueberries at $16.60 per box (Typically $11 for one packet)
Address: 1 Joo Koon Circle, 03-21, Singapore 629117
Opening Hours: 9am – 10pm daily
Website
3. Fassler Gourmet – For quality sashimi
1 plate of salmon sashimi can easily hit a ridiculous $6-$9 at any Jap restaurant. There are ones on the affordable side, but it's often a battle between price and quality with only one winner.
But at Fassler Gourmet, you'll get the freshest and most value-for-money seafood. As a certified supplier of salmon sashimi, Fassler Gourmet offers pre-sliced salmon sashimi that's just $14.80 for 300 grams – that's $0.40 each for around 37 slices*!
1kg Smoked Salmon Platter ($95). Source
*Calculations made with the assumption that each salmon sashimi slice weighs approximately 8gm.
Apart from salmon, haul back seafoods such as oyster and scallops – all at about half the price (or even lower) you'd normally pay at a regular grocery store.
Address: 46 Woodlands Terrace, Singapore 738459
Opening Hours: 8.30am to 5.30pm (Tue – Fri); 8am to 1pm (Sat) | Closed on Sundays & PH
Website
4. M Trade Novelty Store – For party decor
Gone are the days where princess-themed birthday parties used to be a thing. Nowadays, everyone's birthdays look the same – gold/silver number balloons against a sparkly backdrop of sorts, so as to maximise photo opportunities.
M Trade Novelty Store is a wholesale store selling party supplies for those that still believe in originality. From birthday balloons at $4.50 to theme decorations, this is where you want to go when you're planning a solid party.
Source Cheers & Beers
And with themes like 'Cheers & Beers' and 'Hollywood Movie Night', they don't just come in handy for kids!
Source Hollywood Movie Night – Inclusive of a 10-piece prop set for $12.90
Address: 50 Gambas Crescent, #05-06 Proxima@Gambas, Singapore 757022
Opening Hours: 10am to 5pm (Mon – Fri); 10am to 1pm (Sat); Closed on Sun
Website
5. Phoon Huat – For baking supplies
Baking is an expensive hobby, especially when just a stick of butter can cost an average of $5. For all who've spent copious amounts of cash on whipping cream and overpriced baking decorations, this one's for you.
From $4 cocoa powder ( $8 at NTUC FairPrice) to $2 butter sticks, Phoon Huat's baking items and ingredients are for those that don't wish to lose a large portion of their salary to their hobby.
Address: 248 Simei St 3, #01-120 Singapore 520248
Click here for full list of outlets
Opening Hours: 9am to 9pm (Mon – Sun)
Website
6. Charles & Keith Outlet – For bags and heels
I've always been a sucker for Charles & Keith bags and shoes – the only qualm I have is that a pair of shoes for $60 is rather pricey. But at the Charles & Keith Outlet store, you can score a classy pair – at the price of cheapo shoes that fall apart after getting drenched once in the rain.
They've crazy weekly sales up to 70% off storewide, so C&K fanatics, knock yourselves out!
Address: Anchorpoint, 370 Alexandra Road #01-30/31, Singapore 159953
Opening Hours: 11am to 10pm (Mon – Sun)
7. Onitsuka Tiger Outlet – For sneakerheads
Want to hop onto the bandwagon of expensive Tigers even though you can't afford it? There's a smarter way to go about doing it – you just gotta know the right lobangs.
Onitsuka Tiger has an outlet store tucked away within IMM, that slashes down the price of their sneakers by up to 50%.
Source: @jonnylaas
Bruce Lee Limited Edition Tigers
From limited-edition Bruce Lee yellow sneakers at $215.20 (U.P. $269) to green Corsaire Deluxe sneakers at just $249.50 (U.P. $499), you can be sure this place is worth the rather tedious navigation!
Address: 2 Jurong East Street 21, #02-47, Singapore 609601
Opening Hours: 11am to 9:30pm (Sun -Thu); 10:30am to 10pm (Fri – Sat)
Thrift spending, more savings
Just like thrift shopping is necessary to keep up with your shopaholic needs, it's nearly impossible to survive Singapore's high standard of living without scoring lifesaving deals.
BTO down payment, wedding planning – these are things that inevitably rack up bills and lead us to realise how expensive it is to #life. Instead of staying in denial about adulting, it's time to start thinking of how to win at this game of life and get your financial future in order.
Invest in your life with AIA insurance plans
While you may balk at the word "insurance" – complicated jargon and persistent agents come to mind – there's no better time than to start young as premiums are still low. For an AIA Family First Secure Plan, it can be as little as $5 a day* for $100k coverage!
And good news for the deal-seeking Singaporean, it's 4-in-1: the plan covers critical illness, total permanent disability and death alongside the investment aspect, so you'll be financially prepared no matter what life throws your way.
What you'll get is a steady accumulation of wealth as money is put aside and invested so you can reap in more moolah when you truly need it in the future.
*This calculation is based on a male non-smoker aged 25.
Time to stop procrastinating and take ownership of your own life!
---
This post is brought to you by AIA Singapore.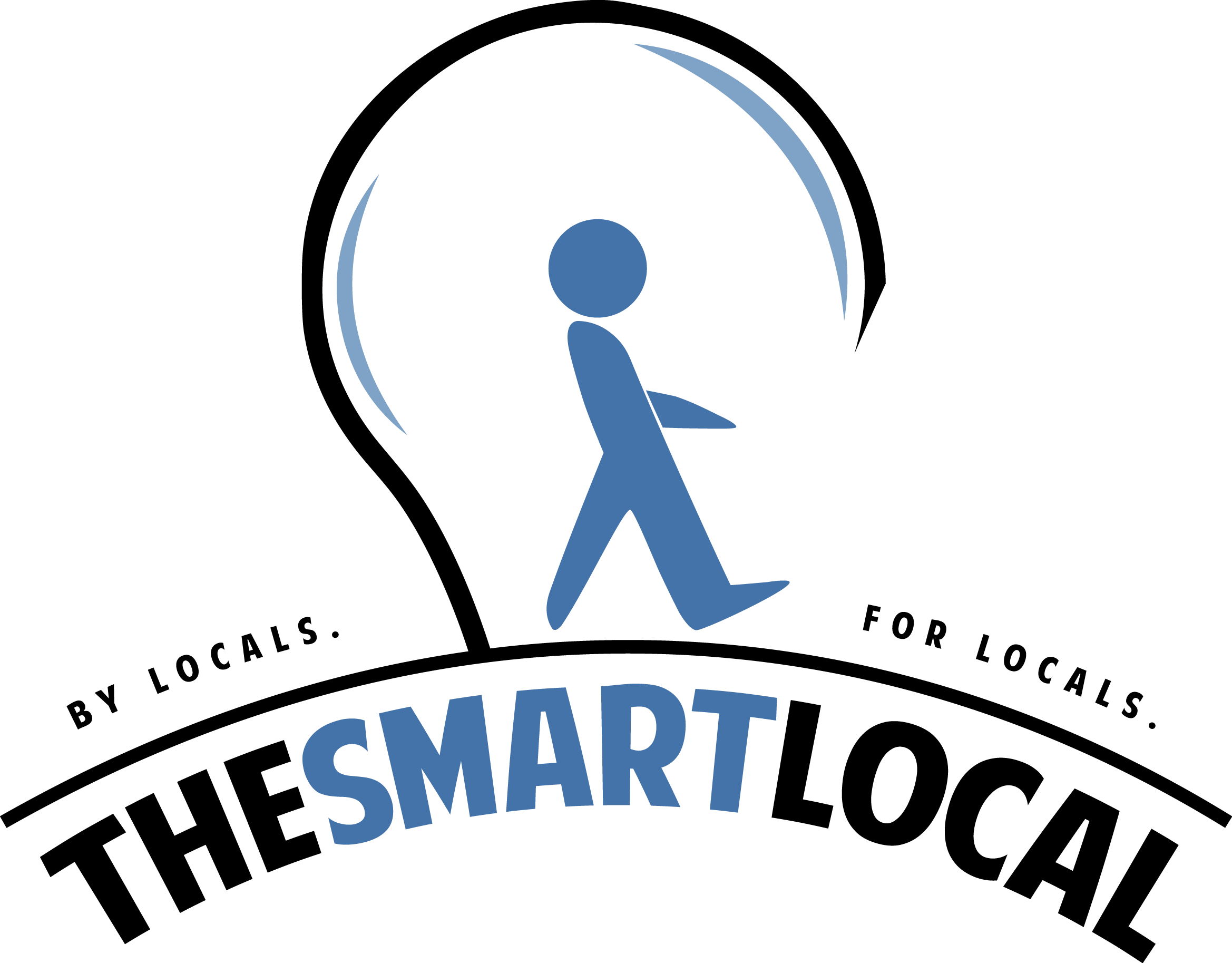 Drop us your email so you won't miss the latest news.