Easy bento box recipes
---
As you return back to the office, a few things have crossed your mind: the commute, colleagues and the tremendous amount of cash you're about to drop at the food court to buy lunch.
But it doesn't have to be this way. In fact, you can beat the urge to blow your hard-earned money on dabao-ing by putting together a tasty lunch box that only requires less than 30 minutes to prepare. Here are 8 easy bento box recipes that you'll actually want to eat – something that doesn't involve stale sandwiches or microwaved instant noodles.
---
1. Spicy salmon & rice bowl
---
Salmon and rice is hands down one of the most fail-proof combinations of lazy and tasty: leftover rice topped with pan-fried marinated salmon and slices of avocado. It's a surefire ticket to owning your weekday work lunch. Here's how to make this fire spicy salmon and rice bowl:
Image credit: @whisks_and_spades
Ingredients:
1tbsp sesame oil

1 tbsp fish sauce

1 tsp rice vinegar

1 tsp honey

A dash of chilli flakes

150g skinless salmon fillet

1 cup cooked white rice

½ avocado

Cherry tomatoes

Cucumber slices
Steps:
Marinade the salmon fillet in

soy sauce, sesame oil, chilli flakes, white vinegar, fish sauce and a bit of honey for 10 minutes.

Fry the salmon in the pan till the edges form a bit of a crust.

Place the cooked salmon fillet on top of the rice and drizzle with the oil from the pan.

Add the avocado, cherry tomatoes and cucumber slices.
And you're good to go. You can add more chilli flakes to amp up its spice level and play around with different types of vegetables like carrots, lettuce and even mushrooms. To keep the meal fresh and warm till lunchtime, opt for an air-tight lunch box.
Time needed: 30 minutes
---
2. "Tori Q" chicken balls yakitori
---
The beauty of making these chewy Tori Q chicken balls is that you can whip them up at home in as much time as you'd take to go to the store – and for a fraction of the price. 
Image credit: Kitchen Misadventures
Ingredients:
250g ground chicken thigh

1 egg

½ yellow onion

3 tbsp cornstarch

1 tbsp teriyaki sauce

⅓ cup teriyaki sauce, to serve

1 cup of rice
Steps:
Blend ground chicken into a paste and mix with onion, egg, cornstarch and teriyaki sauce.

Fry meatballs until almost cooked through.

Add the remaining teriyaki sauce into the skillet and let the meatballs simmer for 2 minutes.

Transfer the meatballs to a bowl of rice.
At the end, you'll have the option to throw in some seaweed strips, teriyaki sauce and grilled mushrooms for extra flavour.
Time needed: 25  minutes
---
3. Tofu katsu rice sandwich
---
Here are a few reasons why tofu and rice hold a special place in our hearts: they're cheap, healthy and can be a refreshing alternative to your usual meaty meal. This tofu katsu rice sandwich, for example, is a perfect and mess-free dish you'll need to put on your radar asap. 
Image credit: Chopsticks Chronicle
Ingredients:
200g firm tofu

Soy sauce

1 egg

1 cup breadcrumbs

All-purpose flour

Oil

1 nori sheet

1 cup cooked rice

1 avocado

Hot sauce
Steps:
Cut the tofu into thinner blocks and sprinkle with salt or soy sauce.

Coat the tofu pieces with flour and dip them into the egg mixture.

Toss the tofu blocks in breadcrumbs.

Deep fry them for 3 minutes on each side and remove once cooked.

Place a nori sheet on a cling film and position the rice in the middle.

Layer avocado, hot sauce and tofu on top of the rice.

Stack more rice on top and fold the nori sheet into a square.

Use the cling film to wrap the rice sandwich up tightly and then cut it in half.
For a healthier version, ditch the pan and bake tofu in the oven instead. You can also add some greens to your dish like baby spinach or pickled cabbage. This filling lunch will satisfy your Japanese cravings without burning a hole in your wallet. 
Time needed: 15 minutes
---
4. Spam musubi bento
---
Weekly meals can be easy and pain-free when you cook a big batch of rice and reuse it for the 4th round during the week. This time, it's for spam musubi – a semi-flat rice ball, wrapped with caramelised spam and a nori sheet.
Image credit: Just One Cookbook
Ingredients:
5 slices of spam

1 tbsp of oil

2 cups of cooked rice

1 slice of ham

2 nori sheets

2 spaghetti
Steps:
Fry the spam slices until slightly brown on both sides.

Roll the rice up and press it into a semi-flat ball.

Place spam on top of the rice and use a nori strip to tie them together.

Use ham to make the pig's feet, ears and nose.

Cut the remaining nori sheet into small circles to use as the pig's eyes.
For those who are tight on time, simply skip the last step. If your body is craving for some vegetables, go ahead and add some veggie sticks to balance out the saltiness of the spam.
Time needed: 23 minutes
---
5. Spicy peanut butter ramen
---
Peanut butter doesn't just go well with toast and bananas. There's also instant ramen that tastes heavenly when tossed in this nutty and creamy sauce. Think of this spicy peanut butter ramen as a money-saving alternative to Dan Dan Noodles that's equally tasty.
Image credit: Budget Bytes
Ingredients:
2 tbsp peanut butter

1 tbsp chilli garlic sauce

1 tbsp soy sauce

1 tbsp brown sugar

1 pack of instant noodles

1 green onion
Steps:
Combine peanut butter, chilli garlic sauce, soy sauce and brown sugar in a bowl.

Pour ¼ cup of boiling hot water into the bowl and stir the paste to form a sauce.

Cook the noodles in a pot without the seasoning packet.

Drain the noodles and pour in the peanut butter sauce.
To avoid sogginess, keep the sauce in a separate container and only mix the noodles in when you eat. You can also add any type of protein you happen to have lying around – chicken, pork, shrimps and even tofu.
Time needed: 15 minutes
---
6. Kitty udon bento
---
For a healthier noodle option, go for mild-flavoured udon instead. This guilt-free udon bento recipe calls for a ton of mixed veggies, and we know you could probably use some more leafy greens in your diet.
Image credit: Little Miss Bento
Ingredients:
French beans

Sweet peas

Carrots

Golden mushrooms

1 pack of udon noodles

1 tbsp soy sauce

½ tbsp XO sauce

1 tbsp oyster sauce

1 tbsp sesame oil

½ tsp minced garlic
Steps:
Saute the garlic and all vegetables.

In a separate pan, stir fry udon noodles with the sauces and 1 tbsp of water.

Combine the vegetables and the noodles and add the mushrooms.

Continue cooking until everything is fully cooked and remove from the pan.
This dish can be easily customised based on your preferences for vegetables and meat. Plus, it's ready to go in 15 minutes so you can even put it together in the morning just before you leave for work. You can use 4 quail eggs to make the kittens.
Time needed: 15 minutes
---
7. Coca cola chicken drumsticks and rice
---
Coca cola and chicken drumsticks might make an unexpected combo, but that doesn't mean it won't rock your world and hit all the sweet and savoury spots. If you have a can of coca cola sitting in the fridge, time to toss in some drumsticks for a robust entree. 
Image credit: @majime_life
Ingredients:
4 chicken drumsticks

1 can of coca cola

½ cup of diced yellow onion

2 tbsp of oil

¼ cup soy sauce

1 tbsp brown sugar

½ tbsp minced garlic

1 tsp grated ginger

½ tsp black pepper

½ tsp salt
Steps:
Heat the oil in a pot and saute the chicken drumsticks for 3 minutes on each side. Remove the chicken.

Cook the onion with garlic and ginger.

Add the coca cola, soy sauce, brown sugar, black pepper and salt to the pot.

Return the drumsticks to the pot and let them simmer for 20 minutes.
Voila! You've got yourself some juicy braised drumsticks using the most basic ingredients in your pantry. Pack them while they're hot in your lunch box with a side of white rice and steamed vegetables, and you're all set.
Time needed: 30 minutes.
---
8. Hawaiian pasta salad bowl
---
Hawaiian pizza and poke bowls are always having their moments in the spotlight, but here's another Hawaiian thing that's about to steal their thunder: the Hawaiian pasta salad. It's basically the pizza, but minus the cheese. Although the list of ingredients might look slightly intimidating, the entire cooking process takes less than 15 minutes.
Image credit: Bake It With Love
Ingredients:
½ cup pasta

¼ cup shredded carrots

¼ cup chopped celery

¼ cup chopped onion

½ cup mayo

¼ cup greek yoghurt

½ cup crushed pineapple

1 tbsp apple cider vinegar

Salt and pepper

½ cup cooked ham

¼ cup bacon
Steps:
Boil the pasta until it's cooked but still firm.

Combine all the ingredients and pasta in a big bowl.

Chill the dish in the fridge for about 10 minutes before serving.
This creamy dish is easy to assemble, requires hardly any cooking and is filled with vegetables. It can either be a side dish or a meal on its own. And the best part is, you can batch cook and make it a weekly staple.
Time needed: 15 minutes
---
Prepare easy bento box recipes in under 30 minutes
---
Just because your day at work might be dull, doesn't mean your lunch has to. So go on, skip the queue for that sandwich place and indulge in your tasty homemade bento box. To speed up the prep process and save you a trip to the supermarket, you can order ingredients and fresh produce from pandamart – an online grocery store under foodpanda.
Get your food delivered in a jiffy by foodpanda.
Foodpanda is no stranger to us Singaporeans. It's our go-to meal delivery service when we want to skip the cooking, slump into the couch and guzzle piping hot food while watching TV. There's also an option to pick food up yourself if you feel like taking a walk and saving the environment. Plus, you'll be able to nab up to 35% off on your order. 
However, this food delivery app is doing more than just bringing food to customers. 
They've recently partnered up with OLIO – a food-sharing app – in an effort to reduce food waste in Singapore. Within the first month of this initiative, pandamart has donated around 400kg of unsold perishable food to 180 local families.
Not only was the partnership able to provide food for those in need, it also helped to reduce carbon dioxide emissions and save over 295,000 litres of water. 
Opt for no cutlery when you order via foodpanda to save the Earth.
You can also do your part to go green, save water and reduce waste by preparing your lunch box at home. But if you're ordering food delivery from foodpanda, just remember to opt for no cutlery to save the environment.
---
This post was brought to you by foodpanda.
Cover image adapted from @whisks_and_spades, Just One Cookbook, @majime_life.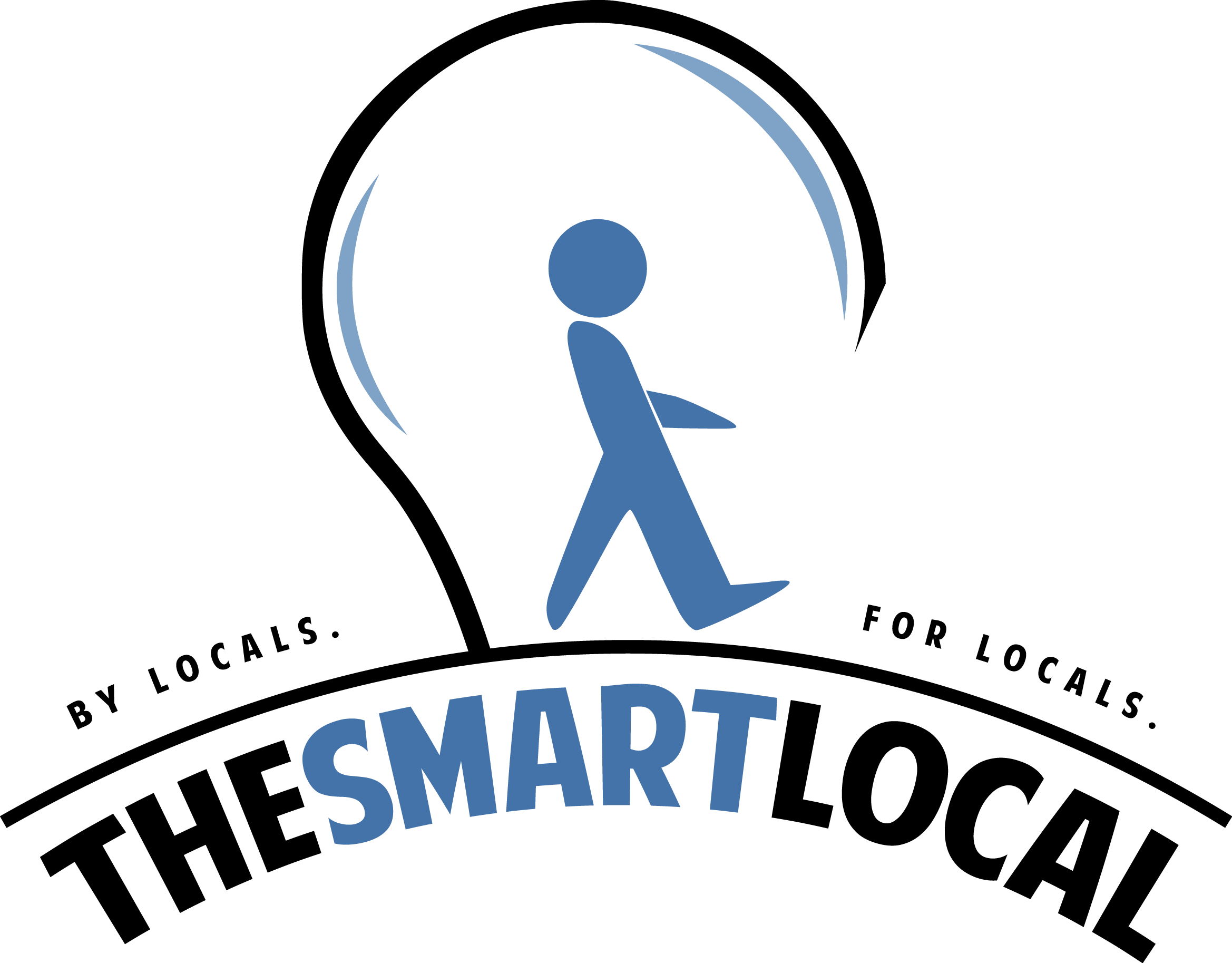 Drop us your email so you won't miss the latest news.