Ease that shopping guilt
Here's the thing – we always feel kind of guilty after a massive shopping spree, because we've spent so much money on things we don't really need. Plus, some brands are super wasteful, using plastic shopping bags, bulky packaging or one-time-use bottles that inevitably end up in the landfill.
With Earth Day just around the corner on 22 April, being environmentally-conscious is on everyone's mind – and throwing away the packaging your latest purchase came in seems like such a waste.
But what if we could shop and be certain that everything we're buying is from brands that are socially responsible? Well, we can. Here are 10 socially responsible brands you can get in Singapore to shop with this Earth Day. Assuaging the retail therapy guilt, here we come.
1. TOMS
One of the best things a shopaholic can hear is "one-for-one". And over at TOMS, this one-for-one promotion does a world of good. For every pair of shoes you buy, TOMS donates another to a child in need.
Shoes are something we take for granted, but they're vitally important – not having shoes exposes children in third world countries to injuries and illnesses like ringworm, which are potentially life-threatening. By giving them shoes, TOMS is also giving them freedom and mobility. They've also created jobs for people in need, through their factories around the world!
Plus, TOMS supports many other causes, like safe birth and providing clean water – they're one brand I'm 100% proud to shop at.
2. Saught
If you're looking for simple, stylish jewellery that also gives back to the community, head over to home-grown label Saught. Every piece contains metal from redeemed artillery shells, and each is handcrafted with a story to tell.
Aside from upcycling and repurposing former tools of war for more peaceful – and aesthetic – purposes, Saught, meaning 'peace', also creates jobs in countries like Cambodia, allowing families to break out of the cycle of poverty.
Saught advocates peace by helping communities recover from the aftermath of war through landmine removals, employment creation, and re-building efforts. Their basic collection can be engraved with a simple message or initials, creating a gift that is as meaningful as it is beautiful.
3. Kiehl's
Kiehl's is full of wondrous things. Not only do they have unique skincare products that use natural ingredients like lavender and caffeine, for maximum results, they also support many non-profit organisations all over the world, such as the Rainforest Alliance.
And if you're a big fan of Kiehl's products, here's some good news for you. After using up your bottle or tub of shampoo or cream, don't throw it away! Bring it down to your nearest Kiehl's, and exchange the bottle for a stamp. Every four stamps gets you a free travel-sized product of your choice: handy for all the jetsetting we do in this globalised world.
4. Nanoleaf
To generate 30,000 hours of light (that's about 3.4 years), you'd need thirty 100-watt bulbs… or just one Nanoleaf bulb. Nanoleaf bulbs are among the most energy-efficient bulbs in the world, doing their part to reduce the hundreds of thousands of light bulbs in the landfill every year.
They also use unique origami-inspired designs that are not only super pretty, but also make the bulbs self-reinforcing and harder to break! Plus, they use efficient packaging for minimum waste. So the next time you find yourself buying lightbulbs to replace the one that just blew in your bathroom for the tenth time, get one from Nanoleaf and save yourself the hassle of buying a new lightbulb for the next three years!
5. Aveda
Most of us have heard of Aveda, but aside from having an incredible range of skincare and beauty products, few people know that they're also one of the most environmentally-friendly brands out there. Using natural ingredients, responsible packaging, and sustainable resources, they're all about doing good for you while doing good for the earth. As a matter of fact, their primary facility is powered 100% by wind!
As part of Earth Month 2016, Aveda has two unique products on their shelves that give back to the community.
Their Light The Way Candle ($35), scented with ginger and ginger lily, is a worthwhile purchase – 100% of proceeds from its sales go to the Global Greengrants Fund, which supports clean water projects in over 80 countries. Your one candle will provide a family in India with up to 6 months of clean drinking water!
Their Love composition oil is a complex blend of different essential oils, and US$4 from the sale of each bottle goes to the National Audubon Society, which fights climate change. If you feel like getting some essential oils for your next spa day, buy these calming oils and give back while you relax.
You can get these Aveda products from TANGS at Tang Plaza.
6. Chaba
Rattan and bamboo seem like unlikely materials for making tableware, but think about it this way: if you can eat off banana leaves, rattan and bamboo are no different. With Chaba's products, these woven bowls and plates are reusable, colourful and add a lovely rustic touch to any dinner table.
Aside from being organic and eco-friendly, Chaba's tableware might come in handy if you've got a case of the clumsy butterfingers – dropping it is unlikely to result in a shower of ceramic shards. They also sell salad servers and tissue holders – everything you need to give your home a Bali villa-esque vibe!
7. Aesop
At first glance, Aesop's products look like they belong in a laboratory, with their strikingly uniform bottles and fuss-free packaging. But beneath the simple exterior lies an impressive skincare label that comes up with only the best formulations.
Using a mix of plant-based and laboratory-made ingredients that are super safe and effective, Aesop proves that, sometimes, the simplest things are what works best. Plus, since their packaging is so chic, you can easily upcycle it for a unique addition to your home decor.
But if that's not for you, their packaging is also recyclable, so don't toss your bottles in the trash! Bring them to the nearest recycling bin once you're done to keep the planet-loving spirit going strong.
8. Ba Yan Ka La
Founded in 2007, China's first luxury skincare brand Ba Yan Ka La took the first step and combined traditional herbal medicine practices and modern technology. Since then, they have evolved to sell skincare, bodycare, and home fragrances like scented candles, but one thing hasn't changed: their focus on using fresh, clean ingredients.
They support fair trade, do not use animal testing, and all the ingredients they use are organic – definitely a brand that supports the green effort wholeheartedly.
9. Frankitas
Looking for a stylish clutch that'll add a pop of colour to your outfit? Frankitas has your back. They've got a colourful array of traditional textiles handwoven by master artisans from countries as diverse as Indonesia and Africa. From clutches to cushion covers, they add a boho chic vibe to your wardrobe, while being 100% eco-friendly.
Because they use age-old methods of weaving and dyeing, there aren't any harsh chemicals used in their products. They also create jobs for weavers in rural communities, especially for women, allowing them to break the poverty cycle.
Colourful, fun, and socially responsible, what's not to like?
10. GreenPan
I never knew that it was possible to have eco-friendly cookware, then GreenPan came along. First off, they use their special Thermolon non-stick coating on their pans, which don't release toxic fumes or blister even if it gets overheated – good for you, and the planet!
Their cookware is also free of cadmium and lead, which are toxic to the environment and body, and during the production phase of Thermolon, they emit 60% less CO2 than conventional nonstick coatings. Their cookware is also made from upcycled stainless steel and aluminium!
Plus, their pots and pans come in a lovely shade of teal – a functional and adorable addition to your kitchen that's also great for the planet.
Be a responsible shopper!
These are just some socially responsible brands that'll ease the guilt that comes with shopaholic tendencies, and a win-win way to celebrate Earth Day. You shop, and you help brands do good in many different ways – what's not to like?
But this begs the question – where are you going to find all these brands? Some, like Kiehl's, have standalone shops, but others are a little harder to track down. Luckily, we have the solution: just head down to TANGS!
All of these brands are carried at TANGS at Tang Plaza, which makes shopping a breeze. Simply head down to the store, and embark on a guilt-free shopping spree.
Having been around since before Singapore became independent, TANGS is one of the icons of our retail scene. They're known for delivering a truly immersive customer experience, with top-notch service and a carefully-selected list of both local and foreign brands to ensure you're getting the best.
So what are you waiting for? Head down to TANGS, and have a shopping experience that does good to the world as well.
---
This post is brought to you by TANGS.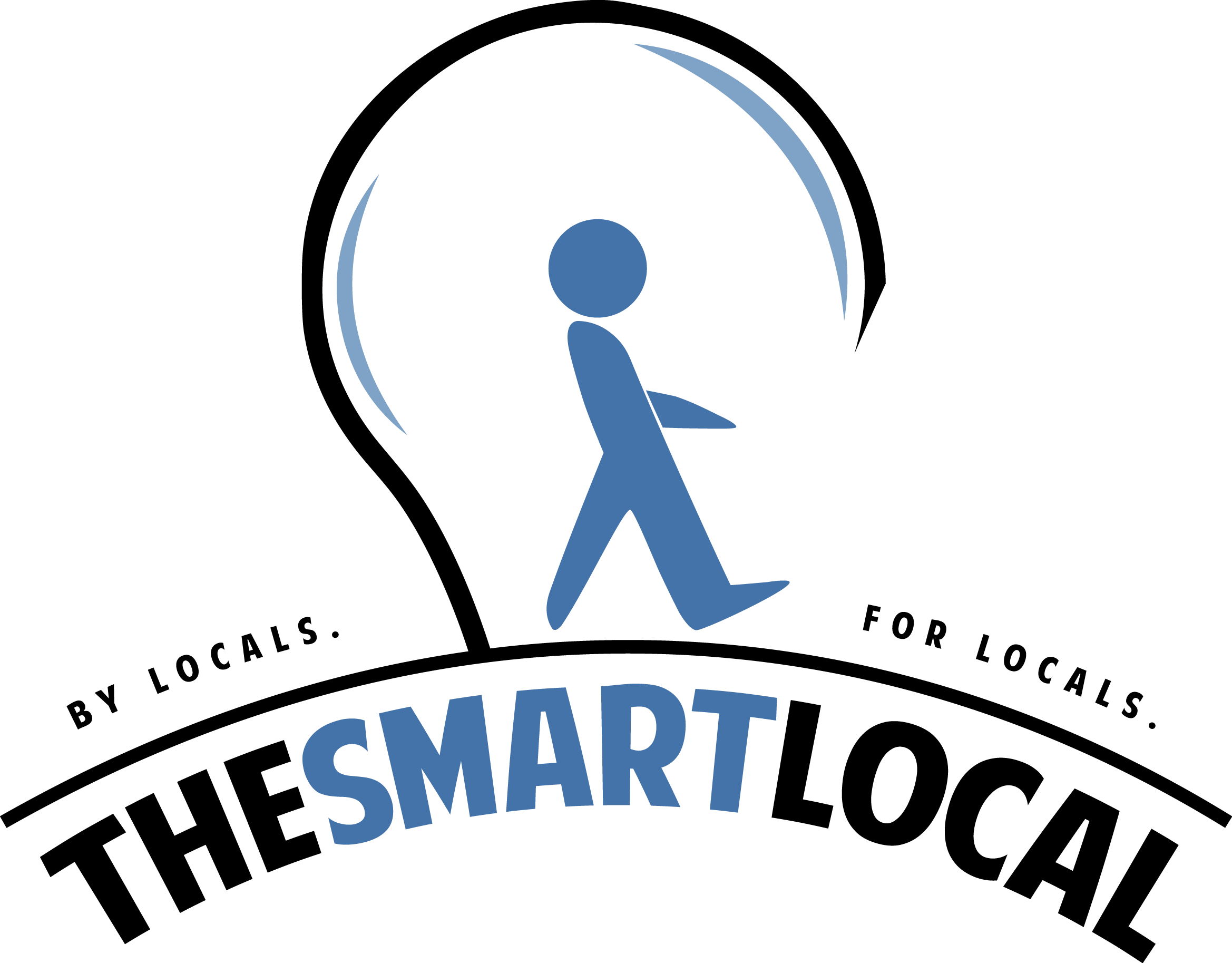 Drop us your email so you won't miss the latest news.