The night is still young
I cannot imagine how much you are missing out if you have to deal with strict curfews because I never had one to begin with. Getting outside of the house when the moonlight is shining does not always mean it is party time at clubs or bars. Whether you are a social butterfly or a considerably reserved individual, everybody has got friends to hang out with at night for that relaxing catch up session.
If you have been searching high and low for a place in Singapore that comes with a view good enough to feature on your Instagram account where you and your squad can HTHT at, check out the options we have for you below.
1. Marina at Keppel Bay
Although this is an incredibly luxurious waterfront area, nobody says that this picturesque place is only reserved for the ultra rich. Open to the public and incredibly beautiful when dusk falls, the Marina at Keppel Bay certainly makes the cut for those who are looking for a HTHT place boasting a stunning view. You can have a nice meal at the restaurants there before strolling down the boardwalk and taking in the magnificent view there.
Address: 2 Keppel Bay Vista, Singapore 098382
Park at: Marina at Keppel Bay Car Park
2. Marina Barrage
Everybody knows that Marina Barrage is a go-to for groups who want to spend their leisurely weekend afternoons picnicking and flying kites, but this place is also worth a visit at night. The constant sea breeze might mess up your hair, but just sitting on the grass and looking in the dark distance does wonders for the soul. Feel free to HTHT however long you want while taking in the glitzy views of the city skyline sans noisy crowds, since it is open 24 hours a day.
Address: 8 Marina Gardens Drive, Singapore 018951
Park at: Marina Barrage Car Park
3. Supertree Grove
You might know it as that bit of grass behind MBS, but when night falls, Gardens by the Bay turns into a whole other beast. Make your way to Supertree Grove, where the canopies of these iconic tree-like gardens illuminated at night. Strategically-placed benches provide great hang out spots, though you're perfectly welcome to bring your own picnic mat. For those who are wondering how late into the night your HTHT shenanigans can take place, the Supertree Grove is open daily between 5am and 2am.
Note: Access is usually free, but if you're planning for a nighttime session at the Supertree Grove from now till 1 Jan 2017, you'll have to purchase the Christmas Wonderland tickets.
Address: 18 Marina Gardens Drive, Singapore 018953
Park at: Gardens by the Bay Car Park
4. Henderson Waves Bridge
Part of the Southern Ridges, the Henderson Waves Bridge is also Singapore's highest predestrian bridge, at 36m above ground. Lush green foliage is not all that you will see because you get to feast your eyes on an unobstructed view of the southern part of Singapore.
We think the shell-like crevices that double as shelters make a perfect hideout for people who want to chill out and HTHT over there when the moon is hanging high in the sky. Pack some sandwiches, potato chips and bottles of water, too. The bridge is illuminated from 7pm to 7am daily.
Address: Henderson Road, Southern Ridges, Bukit Merah, Singapore 159557
Park at: Telok Blangah Hill Park Car Park 1
5. VivoCity Sky Park
VivoCity is not just an enormous shopping mall that can potentially make you lose your sense of direction. Since its opening back in 2006, the Sky Park nestled on the third floor of the shopping mall has been super popular with just about anyone who's noticed it. With views of the calm sea, the nearby Resorts World Sentosa, and the illuminated PSA ports, you'll forget you're actually sitting on the roof of a shopping mall.
Make sure to chope your territory early if you want a good view! Also, if you are there early enough, you will get to watch the nightly firework display that lights up the sky from the Sky Park without having to pay for the tickets to the Wings of Time show at Sentosa.
Address: 1 Harbourfront Walk, Singapore 098585
Park at: VivoCity Car Park
6. Punggol End
If you are looking for somewhere more ulu and idyllic, Punggol End should do the trick for you. Late at night, this spot can only be your one of your options if you drive or if you don't mind cycling all the way there. You will have to drive on a rather long and quiet road before you get to the end of Punggol Road, where you will find Punggol Point Park and Punggol Point Jetty. Look into the horizon, squint a little, and take in views of the Johor Straits and Pulau Ubin on the raised viewing deck.
Note: Part of Punggol Point Park is closed for redevelopment works until the end of February next year according to NParks' notice.
Address: Near Punggol Road End bus stop (B65139)
Park at: Car Park at Punggol Point Road
7. Punggol Waterway Park
Punggol Waterway Park is a massive park in the northeastern corner of Singapore. Whether you want to jog and stroll while HTHT-ing or sit on the benches littered across the park, you are free to do what your heart desires. Just avoid getting in the way of night cyclists, though. It was a pretty nice experience to weave in some HTHT when my good friend and I went night cycling there some time back. Lights at the park will be turned on from 7pm to 7am daily.
Address: Sentul Crescent Road, Singapore 822313
Park at: Car Park near Uncle Leong Seafood
8. Woodlands Waterfront
Up in the northern region of Singapore sits Woodlands Waterfront Park, a tranquil and scenic coastal park that has a splendid view of the sea to boot. Not only can you HTHT and relive your childhood at the huge playground there, you can take a stroll along the 1.5km-long waterfront promenade all while letting the sea breeze run through your hair.
Here's a nugget of information for you – at 400m long, Woodlands Waterfront jetty is the longest recreational jetty in Singapore. If you want to fish, you can only do so at the end of the jetty.
Note: There will be upgrading works at the playground between 12 December 2016 and 31 January 2016.
Address: Admiralty Road West, Singapore 759956
Park at: Woodlands Waterfront Park Car Park
9. Yishun Dam
Once known as the spot illegal drag races, Yishun Dam is Singapore's own mini causeway that links up both Seletar and Yishun? Well, Yishun Dam may be a legal hotspot for fishing, but chilling out with your pals on a cool breezy night is no object, too. You get to take in the beauty of the nearby ships and islands, Lower Seletar Reservoir as well as the straits of Malacca. The quiet and peaceful place makes a good option for groups of friends who prefer to chill without distractions.
Address: Yishun Avenue 1, Singapore 769130
Park at: Along Yishun Dam
10. Mount Faber Park
Here's your chance to work up a sweat with your friends at night, learn about the park's natural heritage and history, while enjoying a HTHT session up above. As this place is somewhat ulu, it is a wiser choice to let your car do the hard work for you and drive up there instead of trekking throughout the entire route.
You will be rewarded with a panoramic view of the entire southern region of Singapore and the southern islands when you reach Faber Point at the peak. Remember to look through the telescopes planted at the many lookout points while you are at it, too.
Address: Telok Blangah Road, Singapore 099448
Park at: Mount Faber Park Car Park B (if you want don't want to sweat) or Seah Im Public Car Park (if you want to go on the walking trail)
Nocturnals Unite
People who prefer whiling away their time in great company at night frugally can turn to HTHT sessions at spots with great views instead of just hanging around the void decks or playgrounds near where you live.
With these 10 places that we have rounded up for you, we hope that you found them useful. And yes, spending time with people who matter to you does not have to cost an arm or a leg. If you have other great suggestions for us, leave them down below!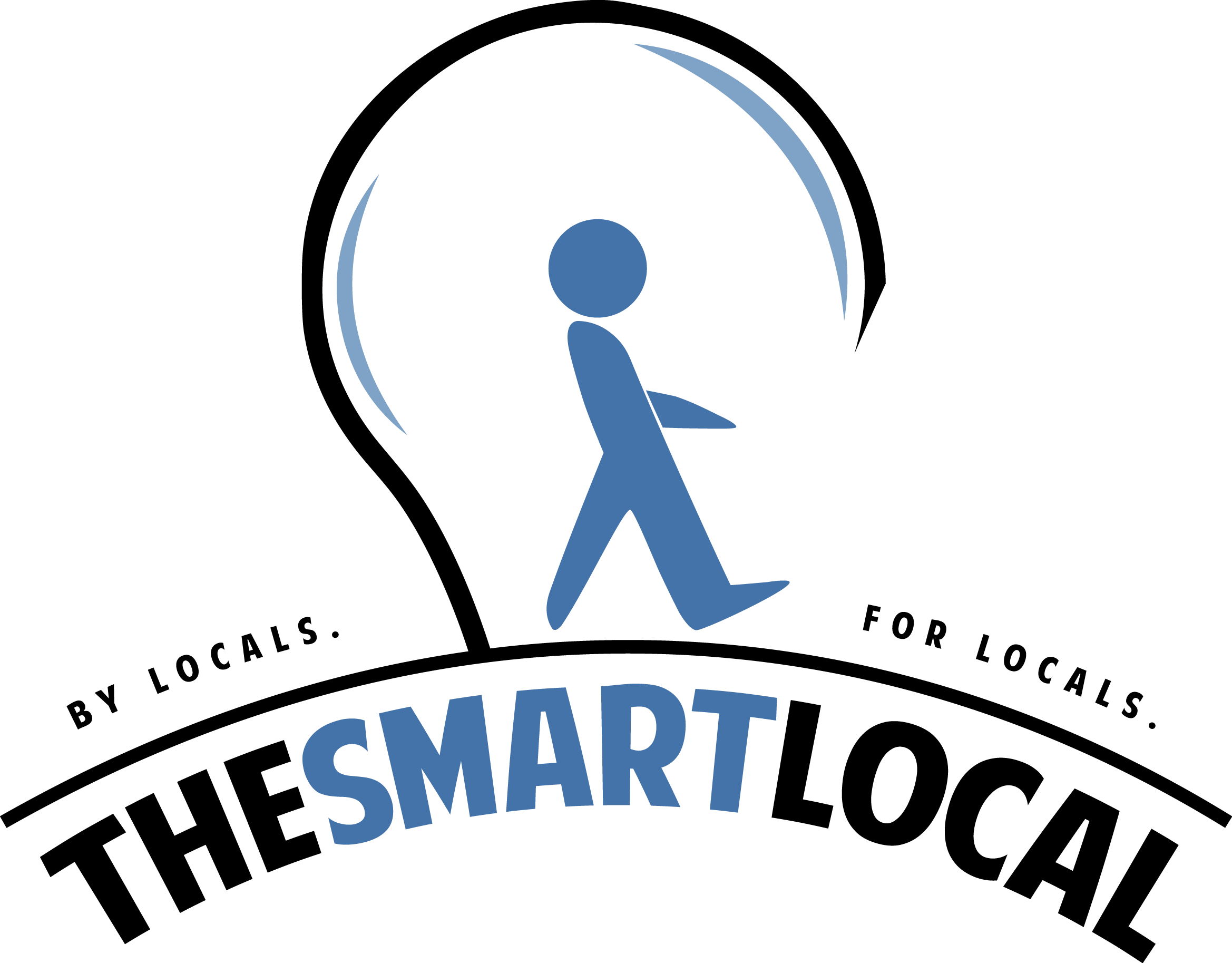 Drop us your email so you won't miss the latest news.