Making trending foods at home
Why pay a bomb and endure snaking long queues when you can easily recreate the exact same thing at a fraction of its price, in the comfort of your own home? The fickle food scene in Singapore has got us scrambling from cafe to cafe to savour the latest fad food such as salted egg yolk anything, rainbow bagels, truffle food, lava cheese tarts…
Up your social media game – your followers will be 10x more impressed if that spewing Lava Cheese Tart came out of your own oven. Read on to find out how you can easily whip up various hipster foods such as soft and fluffy Japanese Souffle Pancakes, Churros Waffles and oozing Lava Cheese Tarts, all from scratch. Then snuggle in your PJs, plate of food in hand while you catch the latest movie on Netflix. Sounds like a perr-fect night!
1. Lava Cheese Tarts

Adapted from @bakecheesetart
Queued for close to an hour for a box of BAKE cheese tarts? I'm as guilty as you are.
With a price tag of $3.50 per tart which is enough to buy one plate of chicken rice, cheese tarts aren't economical as a regular snack. Why not make your own then? No queues, cheaper AND the added satisfaction of making something from scratch.
By making your own tarts, you can even switch up the ingredients to cater to your own tastebuds, for example, reducing the amount of sugar/butter or even switching to a healthier type of fat!
Ingredients for the tart shells:
210g of cake flour

60g of icing sugar

110g of

Naturel

Soft Margarine

20g of an egg

30g of soy/regular milk

dash of salt
Ingredients for the cheese filling:

190g of cream cheese

110g of mascarpone

105g of heavy cream (whipping cream)

30g of soy milk

65g of sugar

10g of lemon juice

13g of corn starch

1 egg yolk
For full recipe directions, head over to kollecting koordinates.
2. Truffle Pasta
Source
2016 was hit by wave after wave of truffle food, from truffle fries to even truffle oil wanton mee! For those who have been living under a rock, truffles are a type of fungi similar to mushrooms and are commercially valuable as they're hard to find or cultivate.
Truffle oils are the cheaper version of real truffles, which impart the flavour and aroma of fresh truffles to a dish at a fraction of the price. You can get bottles of truffle oil from speciality shops and gourmet grocers from all around the island.
Ingredients:
1 tbsp

Naturel

Extra Virgin Olive Oil Spray

2-3 strips of bacon/pancetta, chopped

4-5 baby portobello mushrooms, sliced

200 g

Naturel

Organic Spaghetti

⅓ cup/100 ml double cream/heavy creamy

2 tbsp freshly grated Parmesan cheese

2 tsp truffle oil

salt

fresh ground pepper
With this simple recipe from Vikalinka, you can now have truffle pasta anytime a craving hit.
3. Japanese Soufflé Pancakes
The most popular place selling these extra thick and pillowy pancakes in Singapore is Hoshino Coffee which had crazy queues when they first opened! I remember my first time seeing these pancakes featured in a video on my Facebook timeline – the softness of the pancakes and how they absorbed syrup like a sponge got me going absolutely gaga.
With a few simple ingredients, you can make them yourself at home too! Plus, now you can drown your pancakes in whatever crazy toppings you can find in your kitchen and nobody is there to judge you.
Ingredients:
1 cup self raising flour

½ tsp baking powder

¼ cup sugar

1 egg

¾ Buttermilk

1 tsp vanilla extract

1 tbsp Japanese mayonnaise

Naturel

Grapeseed Oil Spray (for greasing pan)

Butter, maple syrup, ice-cream, etc. for toppings
For full recipe directions from Chopstick Chronicles, click here.
4. Churro Waffles
Churros Factory, Churros 101, Mr Churros… the list of churros kiosks/stalls that opened the past year seemed never-ending. These sticks of fried dough are similar to our deep-fried youtiao, just more decadent; they're served with a coating of butter and cinnamon sugar AND chocolate sauce. Being ever innovative Singaporeans, Ondeh Ondeh Churros and Red Velvet Churros popped up soon after!
Waffles are another trend that have stood the test of time. I mean, they're essentially pancakes with abs and have pockets for delicious syrup, amirite? If you have a waffle machine at home, you HAVE to make these soft fluffy waffles coated in a thick crunchy layer of cinnamon sugar.
Ingredients:
1 1/2 cups (213g) all-purpose flour

1/2 cup (70g) cornstarch

1 tsp baking powder

1/2 tsp baking soda

1/2 tsp salt

1 1/2 cups buttermilk

1/2 cup milk

6 Tbsp

Naturel Canola Oil with DHA

1/2 tsp vanilla extract

2 large eggs, whites and yolks separated

3 Tbsp granulated sugar

Naturel Grapeseed Oil Spray

for greasing waffle machine to prevent sticking and coating the waffles before coating in cinnamon sugar
For full recipe directions from Cooking Classy, click here .
5. Grain Bowls
While sinful, decadent food like churros and syrup-laden froyo have taken Singapore's food scene by storm, there is also an increasing trend towards healthier eating with the influx of dining establishments specializing in grain, salad and poké bowls.
Poké bowls are essentially a healthier version of our usual chap chai png or economical rice, made using wholesome and nutritious ingredients such as a medley of veggies, nutritious carb and protein options.
With this Salmon Quinoa Bowl from Recipe Runner, you can now enjoy a wholesome meal anytime you want to. Because quinoa isn't usually readily available in Singapore, we've swapped it out for brown and red rice instead. You can even play around with marinades and protein/veggie options for something different each time.
Ingredients:
Caribbean Spice Rubbed Salmon

4 salmon fillets

1 teaspoon chili powder

1 teaspoon ground cumin

1/2 teaspoon allspice

1/2 teaspoon kosher salt

1/4 teaspoon ground cinnamon

1/4 teaspoon coriander

1/8 teaspoon cayenne pepper

Naturel Organic Olive Oil

to oil grill/ baking pan/ frying pan
Ingredients for the Mango Salsa:
1 large red mango (about 2 cups), peeled and diced

1/3 cup red onion, diced

3 tablespoons cilantro, chopped

Juice of half a lime

1/4 teaspoon chili powder

1/4 teaspoon kosher salt
Other ingredients:
1 cup uncooked

Naturel Organic Mixed Brown and Red Rice

, rinsed and cooked according to package instructions

1 can black beans, rinsed and drained
See full recipe directions here.
6. Salted Egg Yolk Sauce
Remember the time when our social media feeds were flooded with pictures of salted egg yolk food? Dishes like salted egg yolk chicken/pork ribs have always been a regular mainstay in zi char menus but they were never a food fad until salted egg lava buns, salted egg cheese tarts and basically salted egg everything burst onto the food scene.
If you're calorie/health-conscious but still can't curb your love for this briny, salty-sweet sauce, make a healthier version to use it on whatever you please – mix it with your pasta, as a dip for fried chicken, or even as a sauce for white rice
Ingredients:
550g salted duck egg yolks

600g

Naturel

Reduced Salt Margarine

, at room temperature

270ml full-cream milk

5g white sugar

5g salt

5g chilli powder
See full recipe directions by Chef-owner Sean Lim of Sin Lee Foods here.
7. Lava Cookies
If there's one kind of food that Singaporeans are obsessed with, it is flowy things. Think liu sha buns, oozing lava cheese tarts, hot and gooey raclette cheese to lava cookies, they all have an irresistible ooze factor. One establishment that has been blowing up our feeds with lava cookies is Kooks Creamery. The soft, crumbly cookies spew out molten hot chocolate upon a gentle prod of your spoon. With this recipe from Gastro Senses, you can now stuff your face with as many chocolate lava cookies as you want!
Ingredients:
2 cups all-purpose flour

3 tsp cornstarch

1 tsp baking soda

1 tsp sea salt, plus more for sprinkling

½ cup granulated sugar

¼ cup brown sugar

2 eggs, at room temperature

1 cup

Naturel Reduced Salt Margarine

, at room temperature

2 tsp vanilla

¾ cup unsweetened cocoa powder

24 tablespoons Nutella, chilled

1 cup semisweet chocolate chips, plus more for topping
8. Gudetama-themed food
Meet Gudetama, the lazy egg cartoon character that's been taking the world by storm. A creation by popular Japanese corporation Sanrio, Gudetama is the epitome of our lives at many points in time, with its signature move being pulling up his bacon blanket and mumbling "Five more minutes…" Sounds familiar eh?
Gudetama's highly relatable personification of teens' lives and adorable persona has helped it capture the hearts of many. The craze has seen the lazy egg character being emblazoned over various merchandise such as apparel and phone cases.
For those of you Gudetama fans out there, channel your love for it into making these Gudetama cupcakes you won't find in stores!
Ingredients for 12 cupcakes:
3/4 cups + 2 tbsp cake flour

1/2 cup + 2 tbsp all purpose flour

3/4 cup + 2 tbsp granulated sugar

1 1/4 tsp baking powder

1/2 tsp kosher salt

1/2 cup

Naturel Soft Margarine

, at room temperature, cut into ½" cubes

2 eggs

1/2 cup whole milk

1 tsp vanilla extract
Ingredients for the swiss meringue:
2 egg whites

140g caster sugar

a pinch of cream of tartar
Assembly:
store-bought lemon curd

60g marzipan

black edible marker

yellow and red or orange food coloring

3 sour strips
For full recipe directions from Fork to Belly, click here.
9. Mentaiko Pasta
The first time I came across mentaiko foods , I had no idea what they were. Intrigued by its color, I got a Mentaiko Baguette from Donq bakery which had mentaiko within and on the surface of the bread, giving the crust a slight pinkish hue. It was crusty, salty and bursting with umami at the same time. Ever since then, I became hooked to this Japanese ingredient.
So what exactly is this ingredient? Mentaiko is the marinated roe of pollock and cod with a beautiful bright pink color. By combining it with a few simple ingredients, you can make a Mentaiko sauce to be mixed with your pasta or even as a dip for fries!
Ingredients:
1 sac of mentaiko

2 tablespoons of kimchi

2 bricks udon or

Naturel Organic Angel Hair

2 tablespoons melted Naturel Reduced Salt Margarine

sliced green onions and nori for garnish
While the recipe here is for Mentaiko Kimchi Udon, you can switch it up and use Angel Hair pasta too!
10. Shibuya Honey Toast
Also called Brick Toast, Shibuya Honey Toasts originates from Japan. They come literally in the shape of a brick and are definitely not for the calorie or carb-conscious folks. Nevertheless, it's super delicious. Think buttered toast cubes nestled within a brick of buttered and sugar-coated toast topped with various other decadent ingredients like whipped cream, chocolate sauce and chocolate chips.
They are downright delicious, but don't come cheap considering how simply you can whip them up in your kitchen! After making your own thick toast with this recipe from Eugenie Kitchen, you'll never order them at a cafe any more.
Ingredients:
5-inch thick unsliced sandwich bread (10 cm thick)

⅓ cup

Naturel Reduced Salt Margarine

, room temperature

¼ cup granulated sugar (50g; 4 tablespoons)

1 teaspoon pure vanilla extract

1 large banana, sliced

3 scoops vanilla ice cream

2 wafer sticks for decoration, optional
View full recipe directions here.
Making your own cafe-quality food
You may love these cafe favourites, but you can now make these dishes at home! Diets often go haywire when we eat out, but cooking at home gives you greater control over how greasy and salty your food is.
Many of the recipes above are made more wholesome with ingredients from Naturel's organic range , which carries pasta, pasta sauces, oils and rice that have been carefully sourced from a single origin and certified by internationally recognized certifying bodies.
Trending dishes may not be excellent diet choices, but the right ingredients provide a peace of mind when you know exactly what goes into your food, and how to make them friendlier for both the wallet and waistline.
---
This post was brought to you by Naturel.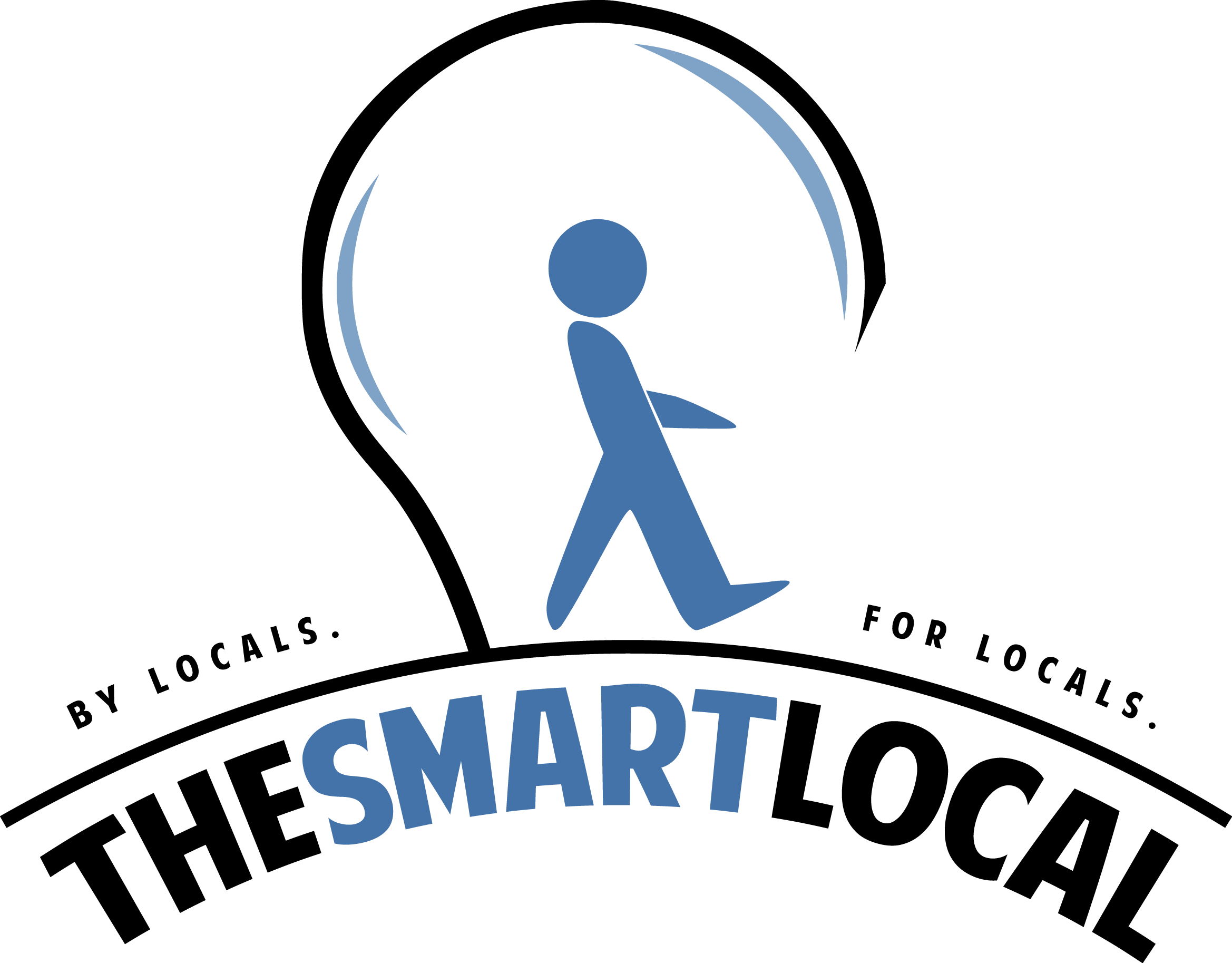 Drop us your email so you won't miss the latest news.