SG Spark Squad – discounted activities in Singapore
---
Here's a lobang for those who complain about running out of things to do in Singapore. First established in 2019, SG Spark Squad is a local community for youth to try new activities, express themselves, and expand one's social circle through meaningful engagements. To make new experiences a more affordable affair for young Singaporeans, SG Spark Squad actually absorbs part of the activity costs.
The community also aims to promote purposeful bonding and expression, which you can tell from the SG Spark Squad Instagram page. Besides just posting cool pics, the IG account serves as a positive online community for open sharing of opinions and reflections.
In their first year alone, they managed to host over 50 hangouts, and fresh activity ideas are constantly being added to their line-up. And to celebrate their 2nd anniversary slash birthday bash, they'll be offering a slew of discounted activities. All you have to do to enjoy the discounts is follow them on IG! Here are some examples of the activities you can try out:
Note: Pax restrictions apply, in accordance with the Covid-19 guidelines at the time of your shoot.
---
1. Photobytes – Channel your inner model in a self-shooting studio
---

Choose between B&W or colour, with a variety of background colours available.
Image adapted from: @photobytes_official
Photobooths and self-photography studios have been all the rage as of late. It's like the early 2000s trend of Neoprints are making a resurgence, but in a more sophisticated and aesthetic manner – free of exaggerated filters and pastel drawings. 
Photobytes lets you channel your inner supermodel by granting you 15 minutes of unlimited shots. Don't worry if you're a little shy in front of the camera. The shutter control will be handed to you and your photoshoot companions, and y'all can werk it like nobody's watching as the studio staff leave you to your devices.
SG Spark Squad discount: 10% off weekday sessions with the promo code <PHOTOBYTESSS10> upon booking.
Valid till 31st December 2021.
---
2. The Cat Cafe – Cuddle with felines while enjoying drinks & pastries
---

Image credit: @sgcatcafe
If you find yourself squealing with delight each time you encounter a stray cat, The Cat Cafe will fulfil your kitty cuteness meter tenfold. The owners of the establishment have made the cafe a safe and nurturing environment for its feline residents, all of whom are either re-homed strays or adopted after being abandoned by previous owners.
Besides sayang-ing the cats to your heart's content, you can also savour cafe offerings such as coffee, tea, and an assortment of pastries. One thing's for sure, this is probably the most ideal setting for you to meet fellow cat lovers.
SG Spark Squad discount: Flash the SG Spark Squad Instagram page and proof of follow to get 10% off entrance fees.
Valid till 31st December 2021.
---
3. Heaven Spot – Live your dreams of being a graffiti artist, legally
---
One of the things many Singaporeans appreciate when travelling is the sight of street art and artistic expression in public spaces. We don't get many opportunities for graffiti here, which is where Heaven Spot comes in.
They offer a different form of art jamming compared to the usual painting on a canvas. Visitors are given a set of spray paints as well as protective gear such as gas masks and coveralls, and the freedom to go wild on the wall panels.
Sky's the limit as you get to tap into your creative side and channel your inner graffiti artist. This place is also great for artsy folks to broaden their social circle in a relaxed environment, and perhaps meet new people to go on activity-based hangouts with. Read all out about our experience in our Heaven Spot review.
SG Spark Squad discount: 15% off sessions throughout the month of November with the promo code <SGSSQ15>.
Valid till 30th November 2021.
---
4. Legacy Dance Co. – Learn to dance genres like hip-hop & K-pop
---

Image credit: Legacy Dance Co.
It's not uncommon to feel awestruck when you witness fabulous dance moves, be it from K-pop idol groups or in iconic movies like Step Up. The good news is, even those with two left feet can work their way to becoming dance machines, and the trainers of Legacy Dance Co. are here to help.
Offering dance classes as well as 8-week dance courses, their programmes are tailored to those with absolute zero experience all the way to more advanced performers. Choose from a range of styles and genres including hip-hop, K-pop, contemporary, and even Mandopop.
SG Spark Squad discount: 10% off your first open class with the promo code <SPARKSSQUAD>.
Valid till 31st March 2022.
---
5. K-Bowling Club – Go disco-bowling with neon lights & club music
---
Don't be fooled by the name; K-Bowling Club isn't your typical drab bowling alley. Tucked away at 313@Somerset amidst shops and restaurants, this hidden gem is open till late-night even on weekdays.
Step inside to get that sweet semblance of clubbing days back before Covid-19 hit. You'll get to bowl while also enjoying a great playlist of heart-thumping tracks, and groove along with your teammates against flashing neon lights and Boomerang-worthy strobes.
SG Spark Squad discount: Use the promo code <KBOWLINGSSS> and include proof that you follow the SG Spark Squad Instagram page to get a waiver of the shoe rental cost and one free soft drink or juice per pax.
Valid till 31st December 2021, including public holidays.
Note: Bookings to be made via email to booking@kbowlingclub.com or via WhatsApp at 9127 0313, offer will not apply to walk-ins. Same-day bookings are allowed, subject to availability.
---
6. Haus Athletics – Tone your body with quick & effective HIIT workouts
---

Image credit: @hausathletics
With the pandemic limiting the number of things we can fill our time with, you may have noticed an increase in the number of your peers developing fitspo lifestyles. Fret not if you've never been the sporty type, as boutique gym Haus Athletics provides cardio-based HIIT workouts that are enjoyable yet effective in sculpting your bod.
There's a reason why it's so popular among students and working professionals alike, attracting flocks of busy people who want something stress-relieving and worthy of slotting into their schedule. As the endorphins surge through your veins, a workout session is also a fitting time and place to embark on an active lifestyle together with friends.
SG Spark Squad discount: 10% off packages of five, 10, 25, 50 or 100 classes with the promo code <HAUS10SSS>.
Valid till 31st December 2021.
---
Express yourself by trying out new activities at discounted prices
---
Whether you're resolving to get fit, exploring new avenues to channel your creativity, or just finding new ways to pass the time, SG Spark Squad has a myriad of activities for you to consider.
It certainly makes it all the more enticing that part of the activity costs will be absorbed, and there are even further discounts on top of that. Besides the activities featured above, you can also look forward to these perks and discounts which are valid till 31st December 2021:
You've got exclusive discounts for activities, dining deals, and even perks for event passes. All of which can be unlocked simply by clicking "follow" on SG Spark Squad's Instagram. It's an account you'll want to tune into anyway, as they host a series of interesting hangouts and socialising opportunities throughout the year.
Besides potentially picking up a new hobby for life or adding new haunts to your list of go-tos, these organised hangout events are all about forging meaningful connections with one another.
---
This post was brought to you in partnership with SG Spark Squad.
Cover image adapted from: @sgcatcafe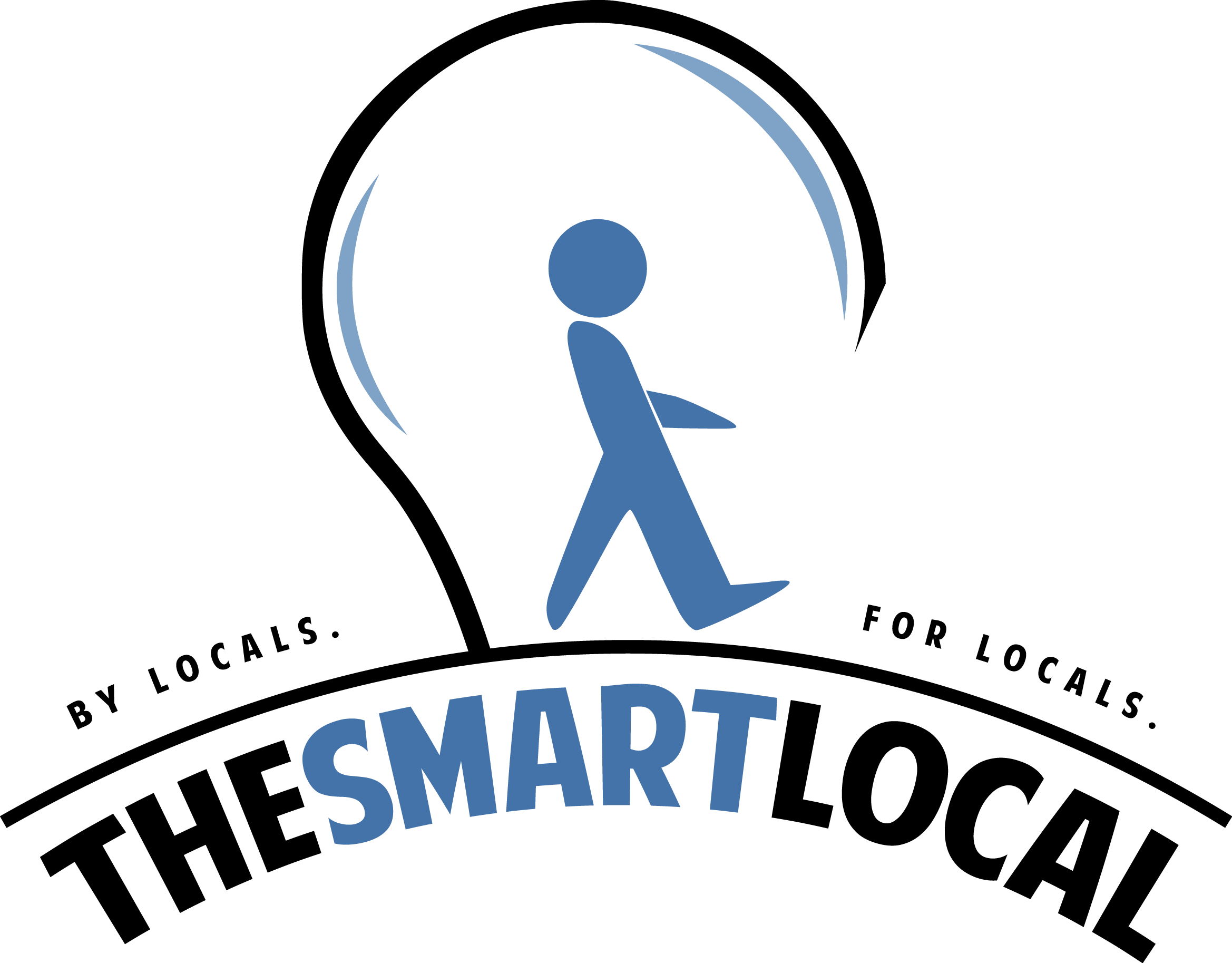 Drop us your email so you won't miss the latest news.