Cheap prom dresses and bags for rent in Singapore
Images adapted from: @sherbabes and @rentadress_sg
So it's that time of the year again – end of year exams are over, and for some of you, this means prom is just 'round the corner! But there's just one issue: you've got nothing to wear. Unless you're a tai-tai or someone who's constantly getting invited to swanky events, spending tons of money on a fancy dress you'll probably never wear out again will make no fiscal sense.
Instead of splurging on that one dress that'll end up being in the back of your wardrobe from the time you change out of it, check out these 10 rental stores that'll let you loan designer dresses and bags at a mere fraction of their retail prices:
– For dresses –
1. Style Lease – try on 3 dresses in the comfort of your own home
If you're a sucker for maxi dresses, we suggest going straight for Style Lease. While they do have short dresses, they feature an array floor-length designer dresses for formal occasions from just $50 for a 4-day rental period.
Image credit: @liquidsunrise
You won't have to worry about picking the wrong size because here, you can book a complimentary 45-minute fitting session anytime from Tuesdays to Saturdays to browse through their collection.
If your schedule is packed, go for their 1+2 Try On Service. Simply pay an additional $35 on top of the dress reservation fee and you'll get to try 3 pieces in the comfort of your own home. All you gotta do is book a dress for your event and they'll include 2 additional pieces recommended by their stylist. That said, do note that the 2 pieces you don't want need to be returned via courier within 24 hours.
Note: Dresses cannot be reserved for fitting sessions. But if you do have a specific dress you wanna try on, you can show screenshots of the dress to the staff during your fitting sesh.
Address: 86B Circular Road, Singapore 049438
Opening Hours: Tue: 5:45PM – 8PM | Wed – Fri: 12PM – 3PM, 5PM – 8:30PM | Sat: 11AM – 3:30PM
Telephone: 8200 3893
Email: stylelease@gmail.com

2. Covetella – only pay for a dress you had a good experience in
When it comes to special occasion dresses, Covetella has got it all. Take your pick from various styles of dresses from strapless, to halter neck, and cap or long sleeved dresses worth $300 and loan them for just $65 for 4 days.
Image credit: @alexis_097
Major plus point: if you happen to choose a dress and end up not having a good experience in it, you'll get your rental fee waived off thanks to their Compliment Guarantee policy.
Apart from dresses, they have a bunch of evening bags for rent too – get your hands on a small monochrome chain YSL bag worth $2,800 for $150 only.
Note: You can choose to extend your rental period to 8 or 12 days for an additional fee.
Address: 201 Henderson Road, #04-06, Singapore 159545
Opening Hours: Tue – Fri: 10AM – 7PM | Sat: 10AM – 5PM | Closed on Mondays and Sundays
Telephone: 8751 3560
Email: service@covetella.com

3. Love Potion – sizes up to XXXXL
Image credit: @lovepotionsingapore
With Love Potion's vast collection of dresses that cater to ladies of all sizes, you'll never have to worry about not being able to find a dress that fits. Prices are wallet-friendly too, starting from $58 for an evening gown.
Besides, most of their dresses are designed in-house and each design is limited to 10 pieces only – so don't worry about turning up at prom with the same dress as another girl. Alternatively, opt for their made-to-measure service (starting from $350) and customise your own dream dress that'll fit you to a tee.
Address: 110 Towner Road, Singapore 327808
Opening Hours: Mon – Sun: 1PM – 9PM, Closed on Wednesdays
Telephone: 9489 2577
Email: info@lovepotion.com.sg
4. Runway.Rent – rent 2 dresses for the price of 1
Starting from $70, Runway.Rent's collection of maxi dresses are perfect for tall ladies blessed with long legs. This online dress rental platform lets you choose from a variety of dresses, from evening gowns to contemporary dresses – ideal for occasions like weddings, proms and gala nights.
Image credit: @runwayrent
But if you're one to play it safe, you can always go for the essential little black dress because we all know you can never go wrong with that. Also, from now until 31 December 2017, you can rent any 2 dresses for the price of 1 – so go ahead and grab one together with your bestie!
We also love that they provide a free fitting service, so you can play dress up with your posse while there! Simply make an appointment here and you're good to go.
Address: 87 Tanjong Pagar Rd, Singapore 088508
Opening Hours: 9AM – 8PM, Daily
Telephone: 6327 3983
Email: rent@runway.rent

5. Rent The Label – pick a 2nd back-up dress for free
Image credit: @rentthelabel
Rent The Label is the newest fashion-borrowing site in Singapore and their collection will get you all glammed up at low prices – we're talking about designer dresses from BCBG to Badgley Mischka from just $45.
If you're the indecisive sort, you'll be glad to know that Rent The Label lets you have the best of both worlds – you'll get to pick a dress you fancy, AND choose a backup dress FOC!
Note: There are no dry-cleaning or delivery costs!
6. Rent A Dress – midi and maxi cocktail dresses from $45
Image credit: @sherbabes
Thanks to stores like Rent A Dress, looking glamourous doesn't always have to come with a hefty price. With a wide range of designer dresses from Michael Kors, Tadashi Shoji, and David Meister, you can easily settle for a midi cocktail dress for as low as $45 here and choose between 4 to 8 days' rental.
Before picking the one, go ahead and try on as many dresses you'd like at one go for a fee of $10 per dress, all delivered to your doorstep – just make sure you return the ones you don't want via a courier service within 24 hours. Also, if you happen to own a fancy dress you'd never wear again that's in mint condition, you can list it for rent here.
Telephone: 8698 1680
Email: customercare@rentadress.com.sg

– For bags –
7. That Bag I Want – rent a designer bag for as long as 12 weeks
Image credit: @vikisfashionmoments
That Bag I Want is an online luxury bag rental platform that offers an impressive range. With 40 over labels like Celine, Hermès, Chanel, Chloé renting out for as low as $55, the choices are endless.
You can choose to loan a bag for a week, a month, or even for as long as 12 weeks if you're a member with an active account on their website. And if you love the bag too much to return it, you can purchase it with the option to pay by an affordable weekly installment program.
Note: If you could use some extra cash, feel free to sell your pre-loved bags by sending the sell-a-bag e-form and attach pictures of the bag for a quotation. Find out more here.
Telephone: 6452 0477
Email: customerservice@thatbagiwant.com.sg
8. Bags No Enough – refer a friend and get 2nd week of rental FOC
Image credit: @luxurygaragesale
It's not uncommon for us ladies to complain about how we "don't have enough bags" when in reality, there's zero space in our wardrobe to store newer ones. But it doesn't have to be that way with Bags No Enough.
You can easily snag a Chanel Timeless Classic 2.55 Flap Bag for a week for only $198.80. The best part? The rental fee decreases with each week! And if you introduce this rental service to a friend with a successful transaction, you'll get a 2nd week of rental for FREE.
Telephone: 9769 5619
Email: borrow@bagsnoenough.com.sg

9. Luxe For Lease – tote around different Chanel bags every week for $79
Image credit: @luxeforlease
This one's for all your Chanel-obsessed peeps – Luxe For Lease is a luxury bag rental service that lets you switch around between different Chanel bags starting from $79 per week to $149 per month. Just like a celebrity, you can now tote around different Chanel swag every week – but without blowing up months' worth of salary!
Telephone: 8511 3562
Email: enquiries@luxeforlease.com

BONUS: Style Theory – brand new designer outfit every week for $129/month
Image credit: @inkakristie
Style Theory lets you fulfill your dreams of having an infinite wardrobe without having to stress over which clothing item to sacrifice to make way for new ones. For $129/month, you'll get to pick 3 items from $600 worth of designer pieces and they'll deliver it right to your doorstep.
Besides occasion dresses, you can kope casual and office wear here too. If you can't get enough of your new outfits, go ahead and keep 'em for as long as you'd like. However, you're also free to swap items for unlimited times per month, so long as there are no more than 3 items with you at each time. We'd suggest maximising your subscription so you'll never have to repeat outfits again!
Note: Deliveries, returns and cleaning fees are all covered in the subscription fee!
Steal the spotlight with your prom dress without splurging
Thanks to today's fashion-borrowing trend, we can all afford to be dressed to the nines and feel like royalty without having to fork out thousands of dollars that we don't have – perfect for those who are big on fashion but on a budget at the same time. With a myriad of luxury wear rental stores today, you won't have to worry about having nothing to wear for prom 'cause there's surely a dress that'll suit even the fussiest of you prom queens.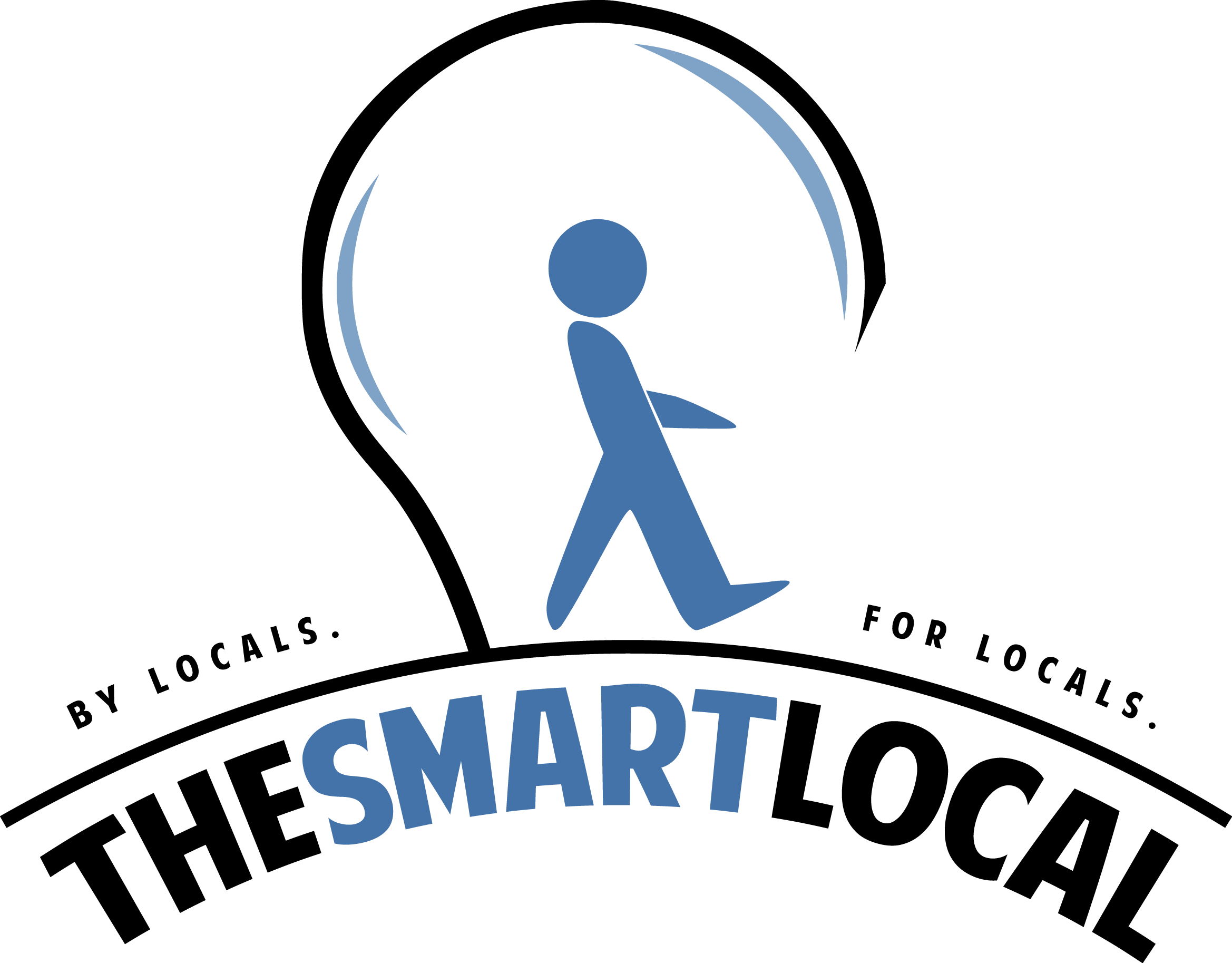 Drop us your email so you won't miss the latest news.