End off 2016 with festive feasting
Source: @hi.sakxay
It's that time of the year again. Time to be bombarded by the sights and sounds of Christmas as you walk down Orchard Road. Time to be continually interrupted by people randomly stopping and posing for pictures as you embark the trek from Ion Orchard to Plaza Singapura. Time to find yourself thrown into the festive spirit!
A season of giving, a time to count your blessings…and the best reason to feast – that's what Christmas is all about! We're gonna spend more time with our loved ones, and treat them to the newest grub in town. From exquisite French pastries to succulent roast duck, we've got a whole list of mouth-watering eats to last you till the end of the year!
Cafes
1. Central Perk Cafe
Fans of FRIENDS, you must've been counting down to the opening of Central Perk Cafe. Icons of the sitcom, such as the orange couch and Monica's Kitchen will be featured – so you'll feel like you've just walked into your favourite TV show.
Inspired by the show, this cafe aims to provide the perfect place for squad hangs, and to allow fans to meet and reminisce about the show. So if you're a diehard fan, be sure come all dressed up to chill with Gunther.
Address: 1 Magazine Rd, #01-01, Singapore 059567
Opening Hours: 10am – 10pm
Telephone: 9025 2524
Website
2. Tai Cheong Bakery
Source: @zeelixx
Silky custard over a buttery, crumbly crust describes the egg tart of our dreams, and that's exactly what you'll find at Tai Cheong Bakery. Hailing from Hong Kong, this old-school bakery has opened its first sit-down store in Singapore, moving on from its 2 pop-up stores and a takeaway kiosk at Takashimaya.
Source: @asiafoodprn
In addition to their signature egg tarts ($1.90), they've specially created a durian and cheese tart ($3.60) for our local tastebuds, which is only available at this restaurant. Besides pastries, they're bringing traditional cha chaan teng dishes to the table, and that includes Three-egg Macaroni Soup with Luncheon Meat ($8.50) – we no longer have to fly to Hong Kong for this comforting soupy dish!
Address: 31 Lorong Liput Singapore 277742
Opening Hours:
Opening and Dine in Timing: 10am (Mon to Fri) / 9am (Sat, Sun PH)
Mains available: 11am – 2.30pm / 5.30pm – 9.30pm
(Pastries and drinks available all day from 10am onwards)
Telephone: 8223 1954
Website
3. Hasu Confections
Source: @xp11
When you're in need of dessert therapy but cash-strapped for the month, Hasu Confections is your lifesaver. Their mille crepes – available in 3 flavours: Hazelnut, Green Tea and Vanilla – are reminiscent of the ones at the one named after the woman whose name starts with a single letter, at only half the price!
Of the 3, Green Tea Mille Crepe ($5.50) is a crowd favourite. Every morsel of the cake is creamy yet light, and you can taste the aroma of matcha infused into each layer. Decadent treats at affordable prices are surely enough motivation for you to head down.
Address: 1 Selegie Road, #01-16 PoMo, Singapore 188306
Opening Hours: 10.30am – 9.30pm
Telephone: 6255 0346
Website
4. Ninja Cut
Source: @paulineanghh
The #eatclean trend is going stronger than ever. Ninja Cut, like its sister cafe Ninja Bowl, serves up healthy, wholesome meals at wallet-friendly prices, with everything on the menu under $20. Check out that huge slab of Australian ribeye, cooked medium rare in What's Your Beef ($16). Paired with nutritious ingredients like an onsen egg, sautéed mushrooms and honey-glazed carrots, this is one meal you can indulge in while being kind to your waistline.
For dessert, go for Marvellous Matcha ($16). A single cut of the pancake reveals a trail of oozing molten matcha. This insta-worthy dessert is further adorned with chewy homemade dango, yuzu peel, ricotta cheese, azuki bean, speculoos crumbles. Share it with your friends to avoid sweetness overdose.
Here's a full review of Ninja Cut.
Address: 32 Seah Street, Singapore 188388
Opening Hours: 9.30am to 7.30pm (weekdays), 9am to 6pm (weekends)
Telephone: 6264 7727
Website
5. Juju Coffee
Source: @hillztheboss
If you're a fan of Korean joint Joo Bar, you'll be glad to know that it has reappeared as Juju Coffee at day. Serving only coffee, the usual suspects are Espresso ($3.50), Black Coffee ($4.50), White Coffee ($5.50), Iced Black ($5.50), Iced White ($6) and Cold Brews ($5.50/$6).
If you thrive on caffeine, stock up on a few bottles of their cold brews for the office; these babies can be kept refrigerated for up to 10 days.
Address: 5 Tan Quee Lan St, Singapore 188094
Opening Hours: 8.30am – 4.30pm
Telephone: 9230 0293
Website
6. Amiral Atelier
Source: @amiralatelier
From the largely white interior decor to the pretty pastries, Amiral Atelier exudes class and serenity, and you'd want to while your afternoon away here. As the chef is Japanese, the pastries are a meld of Japanese and French baking techniques.
Source: @the_xw
Must tries include Fig Eclair ($7.50) and Chocolate Mousse Cake ($8.50), and they're so picture-perfect that they deserve a spot on our Insta feeds.
Address: Paragon, 290 Orchard Rd #B1-25, Singapore 238859
Opening Hours: 11am – 10pm
Website
7. Narco > Taco
Though this isn't a cafe, Narco > Taco is too unique not to be featured. Tucked away in Beauty World Centre, this stall puts a local spin on Mexican cuisine, using ingredients that are freshly prepared everyday. For Singaporean Tacos ($5 for two tacos), chicken is used in place of the usual pulled pork, and the meat is marinated with kecap manis (sweet soy sauce) . Every mouthful is so flavourful, and amazingly, preservatives or MSG have no part in this.
Another notable dish is Sagume Pelatas ($3), a creamy gula melaka popsicle, topped with sago. How refreshing to see Mexican ice pop reinvented to suit our Singaporean palette!
Check out the full review from our friends at Eatbook.
Address: 144 Upper Bukit Timah Road, #04-49, Beauty World Food Centre, Singapore 588177
Opening Hours: 5pm – 9pm (Mon to Fri). Note: Stall will be closed from 23 Nov to 8 Dec.
Website
8. Kosnica
Source: @ooigomakan
Kosnica specialises in ice-cream and waffles, and they're doing a darned good job. Unlike some cafes that offer subpar waffles, this cafe's waffles are fluffy and not overly crispy, and available in buttermilk, red velvet and matcha flavours. Also, choose from over 10 gelato and sorbet flavours to go with your waffle.
We say go for the matcha waffles, no matter what you scoop ($5.50 for single, $10 for double), since the green isn't usually found in pastry form at most cafes.
Address: 61 Duxton Road, Singapore 089525
Opening Hours: 12pm – 10pm
Telephone: 69044087
Website
9. Le Canelé d'Or Singapore
Source: @rainraineeataway
Canelés are practically unheard of in Singapore, so imagine how stoked we were to chance upon this French pastry cafe. Originating from Bordeaux, these sweet treats are cylindrical, filled with custard enhanced by rum and vanilla, and coated by dark caramelised crust.
Available in 4 flavours – Traditional (vanilla and rum), Mediterranean (orange zest and Grand Marnier), Irish (coffee and whisky) and Framboise (raspberry and raspberry brandy), you should have a try at all flavours to figure out which is your favourite. While there are 3 sizes ($1.80, $3.50, $5.50) to choose from, we'd pick medium anytime because it's satisfying enough, and not too jelak.
Address: The Concourse Skyline, 302 Beach Road #01-06, Singapore 199600
Opening Hours: 8am – 6pm (Mon to Fri), open daily except Sun
Telephone: 6493 7324
Website
10. Botanist
Source: @jwllooo
Botanist is fast becoming one of our holy grail cafes, with a solid brunch menu, beautiful decor, and good coffee. No surprise there, coming from the same folks behind Pacamara Boutique Coffee Roasters.
Source: @wishuponatart
This garden-themed cafe has an Aussie inspired brunch menu, and the one of the signatures is Baked Egg ($18). Beyond the surface is an abundance of tomato, chorizo iberico (Spanish sausages), bacon and feta cheese. Rich in flavours and unexpectedly filling, we know that you'll be mopping up all of its goodness with that toast.
Address: 74 Neil Road, Singapore 088839
Opening Hours: 8am – 6pm (Tues to Sun)
Telephone: 9188 9191
Website
11. Pokemon Cafe
Source: @hi.sakxay
With PoGo rekindling our love for Pokemon, it's only natural that a Pokemon themed cafe come along to get us throwing them stacks shouting 'take my money' in cultist fashion. Already in its second run, Pokemon Cafe has a track record of commanding 5 hour long queues. We're not expecting the wait time to shorten, though.
This time, Pokemon Cafe is themed after the recent debut of the Sun and Moon games, so get ready for an onslaught of super cute Poke delicacies from now till 19th Feb 2017.
Address: EwF @ Bugis Junction, 200 Victoria Street, #04-05, Bugis Junction, Singapore 188021
Opening Hours: 11am – 10pm
Restaurants
1. Hawker Chan
A man spent over 20 years chopping up braised chicken in his humble hawker stall, and never dreamt that he'd be awarded a Michelin Star one day. This is the story of Uncle Chan, owner of Liao Fan Hong Kong Soya Sauce Chicken Rice. We're proud to see this hawker making it big – he has even opened his first self-named restaurant, that's a 5-minute walk away from his stall in Chinatown Food Complex.
Prices are still affordable, with his signature Soya Sauce Chicken Noodle priced at $4.50. Though prices are roughly double compared to his hawker stall, remember that you're dining in air-con, and saving yourself the trouble of queueing for an hour!
Check out our sister site for a full review.
Address: 78 Smith Street, Singapore 059872
Opening Hours: 11am – 9pm
2. Picnic Singapore
Source: @picnic.sg
Singapore's first garden-themed food court has opened in Wisma Atria with 3 zones – Picnic Park, Flower Garden, Beer Garden – for us to frolick and dine in. We're spoilt with choices with an array of international cuisines, be it Korean, Taiwanese or Italian. Recommended dishes include Beef Noodles ($17) and Budae Jjiae Ramyeon ($19).
Take your time to snap Insta-worthy shots in the photogenic dining environment, before digging in. Also, Picnic Singapore knows that the struggle is real when organising a large group gathering, and they've given us plenty of room for such occasions – time to start planning our next class reunion!
Address: Wisma Atria #03-15, 435 Orchard Road, Singapore 238877
Opening Hours: 10am – 10pm (trucks start from 11am, last order 9:30pm)
Telephone: 6734 8352
Website
3. Noodle Thai
Source: @hlrys
When the owner-chef is true blue Thai, and proclaims that her food is traditional Thai style, you know that you need to pay the restaurant a visit. As the restaurant's name suggests, Noodle Thai mainly whips up noodles dishes, whether soup or dry. Signature Crispy Pork Jade Noodle Dry ($6.90) caught our attention for its springy green noodles tossed in sweet spicy sauce, served with tender pork slices, an egg, and fried wanton.
Located within the CBD area, those of you who work there should head down with your colleagues, and get the set lunch ($5.90), which comes with a traditional Thai dessert and a drink. The lady boss switches up the dessert on a daily basis, so that customers are exposed to a variety of Thai desserts – how thoughtful of her!
Address: 327 Beach Road, Singapore 199560
Opening Hours: 11am – 3pm, 5:30pm – 10pm
Telephone: 9783 3647
Website
4. The Coconut Club
Source: @tanpakkee
Before we cry daylight robbery at this $12.80 nasi lemak, let's understand the story behind The Coconut Club. 3 Singaporean foodies attended a nasi lemak convention in Malaysia, fell in love with the rich flavours of the dish, and decided to sell their own version back home. Apart from importing the best coconuts from Selangor and juicing them by hand 3 times a week, the owners also dedicated a whole year to perfecting the rempah coating of the chicken.
The result is an exquisite plate of nasi lemak, with the usual ingredients of coconut rice, chicken leg, ikan bilis and peanuts, and particularly light and fragrant rice.
Address: 6 Ann Siang Hill, Singapore 069787
Opening Hours: 11am – 3pm (Tue to Sat)
Telephone: 6635 2999
Website
5. Birds of a Feather
Source: @jonnyqe
Nestled in Amoy Street is Birds of a Feather, yet another garden-themed restaurant popping up on our sunny island. Serving up Western-Sichuan cuisine, a must-try is Find the Chicken in The Chillies ($16), that's guaranteed to create a shiok sensation on your tongue.
Source: @vanessa_kou
The thought of Sichuan flavours AND pasta can be hard to stomach, but you'll be surprised at how well they go together in Spicy Oriental Bolognese ($22). Angel hair pasta laced with savoury minced meat sauce, topped with poached egg, sakura ebi and kale, this is the epitome of a successful fusion dish. You can even opt for the spicy version if you're a hardcore mala fan!
Address: 113 Amoy Street Singapore 069935
Opening Hours: 10am – 11pm
Contact: 6221 7449
Website
6. Nyam Nyam Chicken & Beer
K-dramas have taught us that chicken and beer is the most powerful food combo in the world, perfect for joyous occasions and nursing a heartbreak. We agree. With the opening of Nyam Nyam Chicken & Beer, we've got another place to get our chicken and beer fix.
Of course, we'd opt for Nyam Nyam Wings ($8), which consists of 3 wings and 3 drumlets – super value for money. If you're feeling adventurous, Spicy Stir-fried Baby Octopus ($15) is a good choice. As the restaurant owner is a Korean ahjumma, we wouldn't doubt the authenticity of the food here.
Address: 214 East Coast Road, Singapore 428913
Opening Hours: lunch: 11:30am – 2:30pm (last order at 2pm) | dinner: 5:30pm – 10:30pm (last order at 9:30pm) | Tues to Sun
Telephone: 6344 1224
Website
7. Ash and Char
Source: @vanessa_kou
With grilling and charring as their main methods of cooking, Ash and Char certainly stays true to its name. The brainchild of the guys behind Rise & Grind Coffee Co, they serve the usual cafe menu at day, before transforming into a bar and restaurant by night.
We were immediately drawn to Chicken Leg Confit ($15) just because we've only heard of duck confit. Tender chicken with crispy skin sits atop mashed sweet potato, accompanied by charred broccoli and mushroom.
Source: @coolheart
Also, give the highly-rated Vietnamese Loaded Fries ($9) a try. Mayonnaise, chilli sauce and hoisin sauce drizzled over a heap of crispy fries, be prepared to experience an explosion of flavours in your mouth.
Address: 21 McCallum Street #01-03/04, The Clift, Singapore 069047
Opening Hours: 11am – 11pm
Telephone: 9132 8880
Website
8. Yupin Seafood
Source: @happykl19
If you're looking for a guilt-free alternative to mookata, opt for steamed seafood at Yupin Seafood. With a myriad of seafood in the selection like scallops ($16/4pcs), clams ($18/500g), mussels ($8/200g), fresh tiger prawn ($12/6pcs), seabass ($26/550-650g), you're in for a feast.
At the end of the meal, we're left to savour the porridge at the bottom of the pot, which has been collecting the essence of the steamed seafood. The restaurant recommends dining in a group of 6 to 8, so your porridge is saturated with the natural sweetness of the ingredients.
Address: 470 North Bridge Road, #01-05 Bugis Cube, Singapore 188735
Opening Hours: 11.30am – 3.30pm (3pm last order) | 6pm – 11.30pm (10.30pm last order)
Telephone: 6264 9266
Website
9. Little Bastard
Source: @coolheart
We're always drawn to incognito eateries like moths to a flame, and Little Bastard is no exception. There's only one way to enter this restaurant – by whispering "I'm a little bastard" to the service crew at The Refinery Sg. Don't be too taken aback as you walk in to see gambling chips on mahjong tables, and a menu that screams "WTF" (Where's The Food).
When you've recollected yourself from that eventful entrance, have a try at Pok Pok ($15). Doused in spicy, tangy sauce, topped with sliced red and green chilli, it's simply popcorn chicken with asian flavours introduced. Wash down all that fried food with Cheng Tng Gao ($18), a cocktail that boasts a top secret ingredient. Seriously, we wonder what else is Little Bastard hiding from us – we'll be back to find out!
Address: 115 King George's Ave
Opening Hours: 6pm – 12am
Telephone: 8459 9893
Website
10. Kam's Roast
The stars have aligned. Kam's Roast is another Michelin-starred restaurant to arrive on our shores, and as fate would have it – right beside Tsuta, the Michelin-starred ramen from Japan. Although their signature roast goose won't be available in Singapore for now due to AVA regulations, their Roast Duck (from $16.80) and BBQ Pork ($14.80) are still worth a try. Tender, well-marinated meat with crispy exterior – so sinful but so irresistible.
Read a full review of Kam's Roast here.
Address: 9 Scotts Road, #01-04/05/06/07, Pacific Plaza, Singapore 228 210
Opening Hours: 11am – 10pm (Mon to Fri) | 10am – 10pm (Sat, Sun, PH)
Telephone: 6836 7788
Website
A celebration is only complete with food
Tis' the season to be jolly – and there's no better way to propel our happiness to greater heights, than stuffing ourselves silly!
With DBS Lifestyle, yuletide feasting is super fuss-free. Choose from traditional Christmas meals like AMICI's party pack that comes with FREE roasted turkey, or indulge in a 1-for-1 buffet with your family at Mandarin Orchard Singapore. Don't forget to whip out your DBS/POSB card to enjoy these exclusive deals.
In addition, using the POSB Everyday Card will give you rebates of up to 9% when dining out. Let's make full use this offer before it ends on 31 Dec.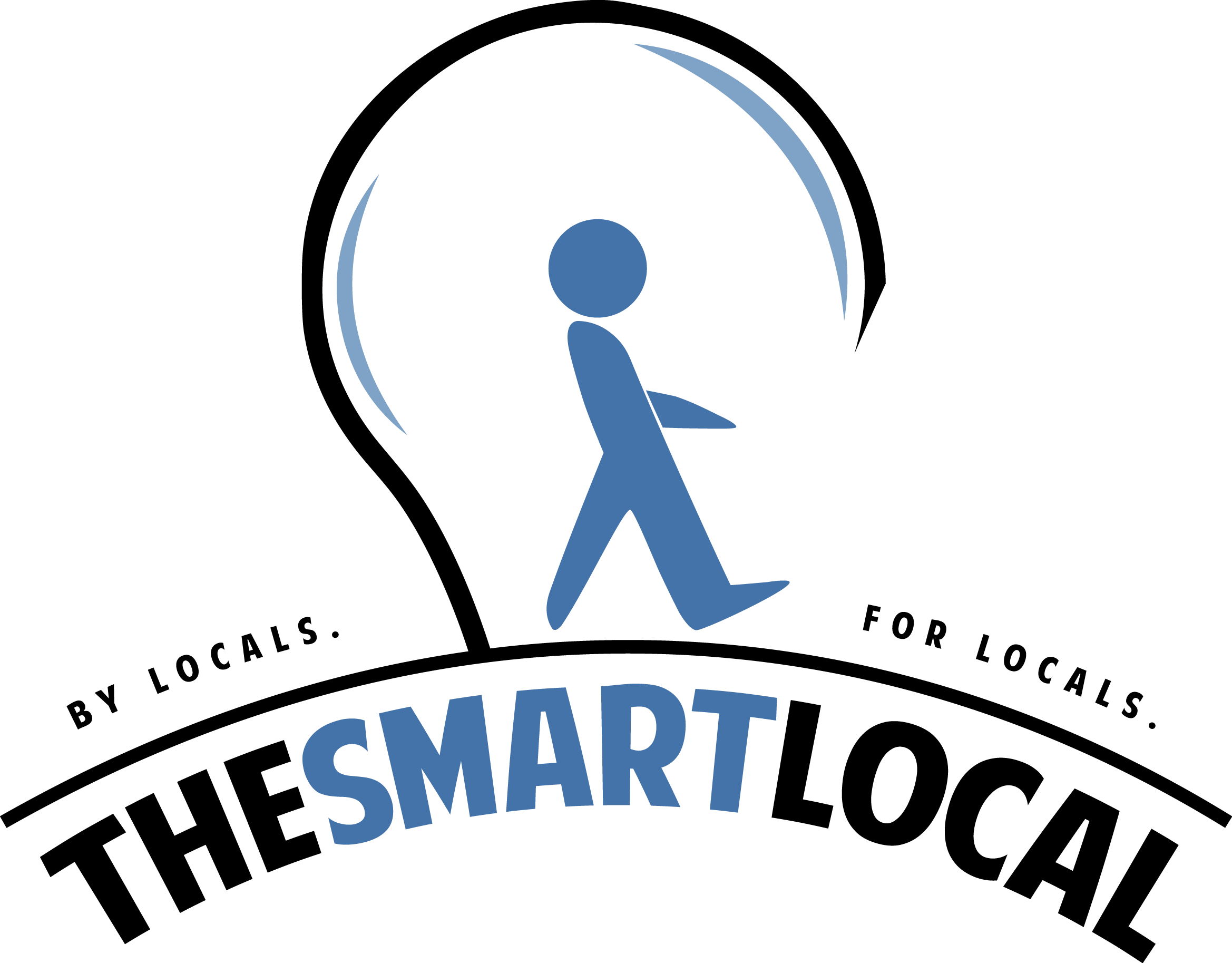 Drop us your email so you won't miss the latest news.