Din Tai Fung's Unsung Heroes
Singapore has seen its fair share of delicious baos – char siew baos, tau sar baos and even exotic chilli crab baos – but none of them can warm our hearts quite like the xiao long bao. We get mini-heart attacks at the faintest possibility of breaking their delicate skin, and popping them in our mouths just to savour every last drop of the comforting broth within.
Din Tai Fung's intricate 18-fold xiao long bao has long been the industry's gold standard and some of us would brave intense typhoons just to hold onto this xiao long bao from Taiwan. But here are 10 hidden gems so good you'll regret not trying them sooner!
1. Green Chillies Stuffed with Marinated Minced Meat
It's tempting to compare these Green Chillies Stuffed with Marinated Meat to its yong tau foo counterpart. But Din Tai Fung proves, a one letter difference between DTF and YTF makes a world of delicious difference.
Each piece is laboriously prepared and smothered in a hearty brown gravy
You'd never have thought minced pork would marry so well with the humble chilli, and the finishing touch of marinade makes for all the magic. The best part is that kids can have this too, because it isn't even half as spicy as it looks!
Price: $8
2. 'Xiao Cai' – Oriental Salad in Special Vinegar Dressing
Hearing the word "salad", you almost always instinctively think romaine lettuce. But Din Tai Fung's signature Oriental Salad in Special Vinegar Dressing – finely sliced beancurd strips, vermicelli , bean sprouts, and kelp – hardly counts as rabbit food.
Load yourself up with this healthy delicacy and taste for yourself why they call this the Special Vinegar Dressing. Balsamic vinaigrette doesn't even come close to the sweet-sour twang of this distinctly asian seasoning, and the sesame oil makes sure every strand is coated with this tasty dressing.
Price: $4.50
3. Noodle with Spicy Sauce
One thing you'll notice about the menu, is that it doesn't use flowery words to describe its dishes. It lets the food speak for itself. And with a name as unpretentious as Noodle with Spicy Sauce, you know fiery taste of the "QQ" noodles will do all the talking.
At sweat-inducing levels of spice, the burning sensations on your tongue will be painfully addictive. Have this noodle as a staple on days you're just not craving Fried Rice with Shrimps & Eggs or Fried Rice with Pork Chop, or even eat it by itself, because this bowl of noodles sure can hold its own.
Price: $8
4. Steamed Chicken Soup
You could say this bowl of Steamed Chicken Soup inspired the "Chicken Soup for the Soul" book series – it melts your heart quite the same way those heartwarming stories do.
Using only premium fresh chicken and simmered for 6 hours, the soup is packed with the goodness of chicken essence. Zooming in for a closer look, you'll find that all the pieces of ginger are sliced to the same precise dimensions. With such attention to detail, it's no wonder Din Tai Fung has crept its way into our hearts.
Price: $10.80
5. Shrimp & Pork Wantons Tossed in Well-seasoned Chicken Broth
Wantons come in all shapes and sizes, but they usually leave more to be desired when they come with more skin than filling. But these Shrimp & Pork Wantons wantonly challenge that. Packed generously with shrimp, and perfectly seasoned in chicken broth, you'll never look at wantons the same way again.
The skin soaks up a fair bit of chicken broth and the remainder covers the wanton's surface, so you're getting a juicy bundle bursting with flavors from both inside and out.
Price: $8.80
6. Stir-Fried Dou Miao with Shrimps
The one thing we love about Din Tai Fung, is its consistency. And consistency comes in every plate of Dou Miao, whether it's Stir-fried with Shrimp ($16) or simply tossed with fragrant garlic ($12.80).
They've figured out the perfect length to pick the sprouts and it only takes a teaspoon of oil to stir-fry them to bring you this mountain of miao that lacks the chewy fibrousness of others, so you're not left chewing like a cow on cud.
Fun Fact: Din Tai Fung hydroponically farms and grows their very own dou miao!
Price: Stir-Fried Dou Miao with Garlic ($12.80) | Stir-Fried Dou Miao with Shrimp ($16)
7. Steamed Angled Gourd & Shrimp Dumplings
There's a thrill in opening the cover of the bamboo dim sum steamers – you can never be too sure what's hidden inside. But concealed within this long, is the real motherload – Steamed Angled Gourd & Shrimp Dumplings.
Trade in minced pork for the sweetness of the prawn and crunch of angled gourd in these steamed dumplings. It's perfect for those days you want a light and refreshing alternative.
Price: $11 (10 pcs) | $8 (6 pcs)
8. Steamed Red Bean Dumplings with Chocolate Lava
The 18 folds are tight!
You usually have your dumplings savoury, but surprise yourself next time round with the sweetness of Din Tai Fung's dessert dumplings. The usual suspect is yam, but this time expect an appearance of Red Bean and Chocolate Lava!
Instead of soup, watch chocolate lava ooze out as you bite into each mouthful. With the indispensable red bean paste that you'd usually have wedged between a pancake, alongside some smooth velvety chocolate, this is a standout in their diverse dumpling offerings.
Price: $8.80 (6pcs) | $11.80 (10pcs)
– Din Tai Fung Paragon Exclusives –
To commemorate Din Tai Fung's 12th anniversary last year, its flagship store in Paragon launched 12 new dishes and has since added another 8 more that are exclusive to the store. Rest assured, these dishes are worth braving the crowds at Orchard for!
1. Black Fungus with Ginger Strips & Vinegar Dressing
Delicious and healthy don't often come in the sentence, but when they do, it's to describe Din Tai Fung's Black Fungus with Ginger Strips & Vinegar Dressing.
The goji berries are packed with antioxidants and the black fungus with vitamin K, deliciously dispelling the belief that the benefits of chinese herbs can only come in menacingly bitter brews.
Make sure to keep a firm grip on this slippery delicacy or they'll slip out of your chopsticks.
Taste the mild spice of ginger and tang of vinegar with fragrant sesame oil in each bite of black fungus. With the appearance of grass jelly sheets, this fungi's crunchy yet light texture still bewilders those of us who've grown up eating it.
Price: $5.50
2. Deep-fried Handmade Tofu with Water Chestnuts & Mushrooms
Solid on the outside but soft and tender on the inside – we're not describing that unemotional friend you have who never lets you onto their feelings – we're talking about these golden nuggets of Deep-fried Handmade Tofu with Water Chestnuts & Mushrooms fried to a crunchy crisp.
Specially handmade and filled with mushrooms, carrots, water chestnuts and fungus – this is the perfect combination to foodie happiness, essentially. Did we mention this is also vegetarian-friendly?
Don't forget to dunk these golden babies into Din Tai Fung's chilli and Chinese coriander dipping sauce!
Price: $8.60
3. San Bei Claypot Chicken in Special Taiwanese Sauce
This is not Kung Pao Chicken, but 'San Bei Ji' or Three Cups Chicken, a true-blue Taiwanese classic. Chicken thigh comes in a sweet and savory reduction, in with the fragrance of sesame oil and sweet basil.
Tuck into these soft and tender chicken pieces decked out in a sweet sauce made true to Taiwanese tradition. Skip the 5 hour plane ride, because with their emphasis on consistency, you don't have to take to Taiwan and savour the same good taste worldwide.
Price: $18.00
4. Steamed Custard Buns
Marked with a tiny yellow fu (fortune), it's anybody's good fortune to be able to bite into one of these Steamed Custard Buns. Safe to say, the only anticipation that comes close to the excitement of popping these babies open to see the bright yellow custard inside is opening red packets at Chinese New Year.
Ever come across dish with sauce so good, you'd give anything for a private moment to have your way with remaining splotches on the plate? That's really what the soft fluffy buns are for – mopping up every last bit of this liquid gold – so please, no plate-licking.
Price: $5.80 (3 pcs) | $2 (1 pc)
The Din Tai Fung Classic
After seeing all this novelty, you must be relieved to find something familiar in the mix – the signature pork xiao long baos. Technicolored xiao long baos with ingredients like cheese and foie gras are filling the market, but nothing comes close to the comforting familiarity of this untouchable Din Tai Fung Classic, made and served in their appetising au naturel hue.
Filled with tender minced meat, a piping hot broth and folded to precision, these dumplings alone are the first thing on the menu you'd think of tapao-ing for family… until now.
Take-Home Taiwanese Sauces
The thing about tapao-ing dishes, is that they don't taste quite like how they do with the dine-in experience. So if you've been hoping for another way to take home the taste of Din Tai Fung, served piping hot to your family at home, you finally can, with their newest range of Premium Taiwanese Sauces that come with recipes you can recreate at home.
Offering three different sauce types – Premium XO Sauce ($33.90 nett), Fragrant Chilli Sauce ($11 nett) and Taiwan Chilli Oil ($11 nett) – just get any two bottles out of the three and they'll throw in a Din Tai Fung Recipe Collection (worth $4.80) for you.
With these recipes, unlock tips and secrets to making the best XO Steamed Silken Tofu with Shrimp to XO Fried Rice with Bonito Flakes. With dried scallop, shrimps and shrimp roe added into the Premium XO sauce, even adding a mere dollop on white rice, makes a massive difference to your makan experience.
DIY this Steamed Eggplant topped with Fragrant Spicy Sauce at home
Make this stunning eggplant dish at home, with just a tablespoon of Fragrant Chilli Sauce and Taiwan Chilli Oil! Home-cooking is now a piece of cake, with these two premium sauces that are vegetarian-friendly and made with natural ingredients.
Be the first 500 to get your hands on all three sauces and get a limited edition Tote Bag & Recipe Collection (worth $12.60).
All prices stated are before GST & service charge and may vary across restaurants unless otherwise stated.
---
This post was brought to you by Din Tai Fung.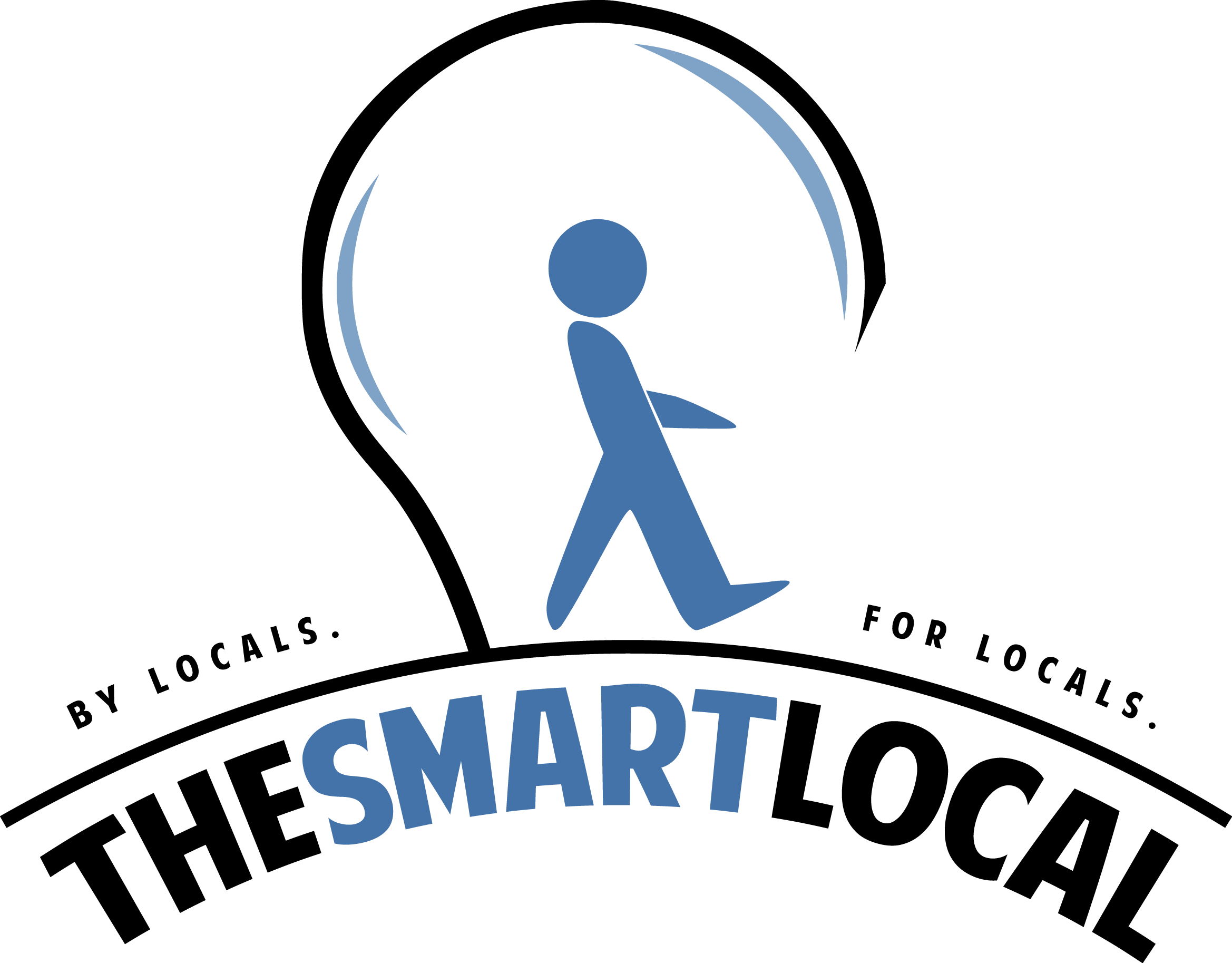 Drop us your email so you won't miss the latest news.