Bounce Singapore
---
The saying "jump for joy" might have very well been created for trampoline parks. On a recent trip to Bounce Singapore, I realised just how much laughter – and sweat – I could have just by defying gravity. Way to tick off a work out session and burn some calories, all while having fun jumping around. 
I may not have the skills or flexibility of a cheerleader, but truth be told, all you need heading into this indoor playground is sheer confidence. If you lowkey love soaring around in mid-air but are afraid of falling flat on your face, here's a step by step guide to some trampoline tricks that'll have you looking like a pro on your next visit.
What's more, you can score a 10% discount to Bounce Singapore if you use your DBS/POSB Card! 
---
1. The 360-degree turn 
---
Difficulty level: 1/5 
Let's start simple. To warm yourself up to the feel of the trampoline, jump a few times on the trampoline, then raise your arms in rhythm to help propel yourself higher. As you get comfortable with the movements, get ready to turn 360-degree in mid-air, landing on the same side as you started with. 
This might sound fairly easy, but if you're struck with nerves, you can do a half turn first to ease you into the full swing.
For a better idea, check out the step-by-step tutorial video by the staff at Bounce here.
---
2. Straddle Jump
---
Difficulty level: 2/5 
Here's where things start getting trickier.
This jump will need you to exert a little more effort by stretching your legs out mid-air before landing on your two feet again. Tip: jump several times to gain momentum first before kicking your legs in the air. Keep your hands in the middle so they don't hinder your pose!
Jumping too high and too quickly may cause difficulty in stopping. To combat this, adopt a "rider's stance" as you land – as if you're riding a motorcycle – in order to help you come to a halt on the trampoline.
---
3. Seat drop
---
Difficulty level: 3/5
This requires you to drop down to the trampoline in a sitting position. If you're thinking "Can one lah." Well, think again. You'll have to put your palms down beside your hips when you land to push yourself back up into the air again, before landing on your two feet.
The transition from simply jumping to the seat drop may require an extra dash of courage, as you will have to lift your legs up to land on your butt. Just remember to put your palms face down to cushion your landing and propel you back up again.
---
4. Back Drop
---
Difficulty level: 4/5
Landing on your back seems easy – it's what we do on our beds at the end of an arduous day after all. But the spring from the trampoline bounce will not allow you to drift you off to la la land, it'll jolt you right back to your feet instead.
Take some time to muster up the courage to land on your back first. You can also try lying on your back on the trampoline to get a sense of how it'll feel like first. Think of it like the trust fall in your orientation camp, minus the human arms to catch you.
You might start off on falling on your bottom quite a far bit but with enough practice, you'll master the horizontal drop in no time.
---
5. Front drop
---
Difficulty level: 4/5
Yep, I know what you're thinking with the words "front drop" – but I'll fall flat on my face! That's why it is important to learn this trick step-by-step. Start by doing a "puppy drop" where you will drop on all fours onto the trampoline before stretching your elbows and knees out to land on your chest.
Similar to the Seat Drop, you'll have to land with your palms down, this time to shield your face from striking the trampoline. The challenge is not so much the trick itself, but more so overcoming the mental fear – it took me a good 15 minutes before I convinced myself to go through with it completely.
---
Bonus: Intermediate Tricks
---
Difficulty level: 10/5
Once you've mastered the basics, you can move on to the next level of difficulty. Our host demonstrated some slightly more advanced tricks that we might have brought our game faces for had we more courage and time – but after some bumps and aches, it was smarter to save them for another day. 
If you're up for the challenge, you can take it on any time during your visit. 
Train your trampoline tricks at Bounce Singapore
---
With a minimum entry age of 3, anyone can join in on the trampolines at Bounce Singapore to start their jump journey. Not only is it an alternative form of exercise where you can learn new tricks, but it's also a great bonding activity for friends, family and work cohesions.
The onground staff will ensure your safety or dish on tips for learning new tricks, while you can also freestyle your way into creating your very own original move. 
And with the current DBS promotion that gives you 10% off your tickets, it's the perfect chance to jump at this chance of a new hobby – just remember to jump within your own limits!
Don't be afraid to approach any of the staff stationed around the trampolines too – not only are they happy to help, they'll also be able to guide you properly. Should you prefer a one-on-one coaching session to master the art of jumping, you can also sign up for the Flight Academy Program, useful trampoline classes for both kids and adults. 

We recommend coming back for more practice sessions to slowly master the tricks – one hour of jumping around was more tiring than it seemed! 
Address: 8 Grange Road, #09-01 Cineleisure, Singapore 239695
Opening hours: Weekdays 10AM-10PM | Weekends 9AM-10PM
Telephone: 6816 2879
---
This post was brought to you by DBS.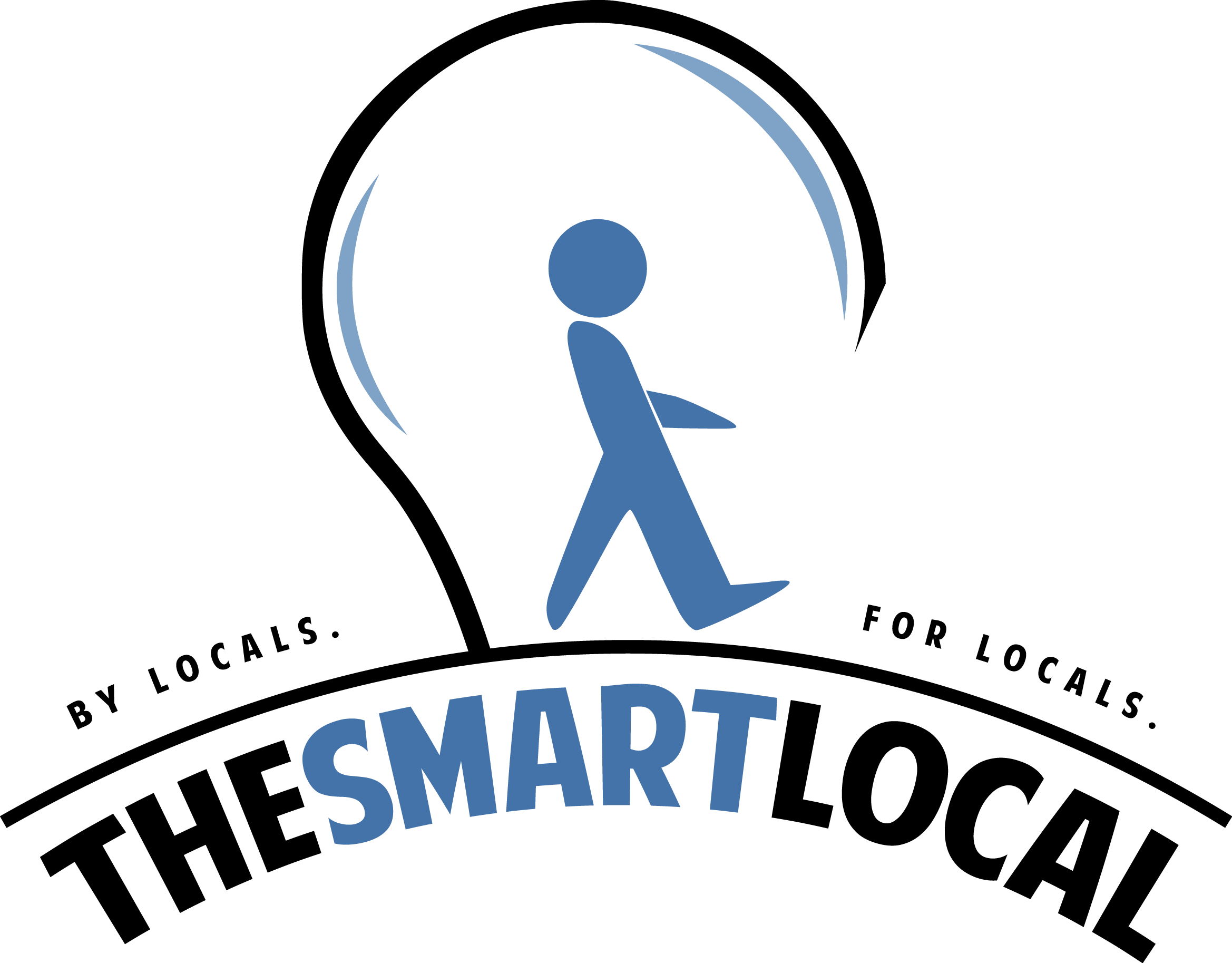 Drop us your email so you won't miss the latest news.