Unique cruise experiences from Singapore
This year's lineup of exciting themed cruises means that stylishly sailing away into the sunset isn't merely a clichéd scene from the movies. But cruises aren't just for retirees – unlike ordinary cruises, where a dip in the pool's the sole highlight of your day, these cruises are decked out to the nines.
From Powerpuff Girls-themed cabins to a full-on music festival out at sea, these cruises have everything you can't get on land.
1. Cartoon Network Wave – Powerpuff Girls and We Bare Bears-themed cabins
Image credit: Cartoon Network Wave
The age-old dispute between Cartoon Network vs. Disney can finally rest in peace. After all, it's hard to compete with Cartoon Network when they have their very own themed cruise ship that sets sail from Singapore. With characters that '90s kids know and love, Cartoon Network Wave features themed food and accommodation – including a Johnny Bravo burger joint.
Those high on energy can gather at the Toonix Pool or swing by the Rope Adventure Park. With 800 cabins and suites, it'll be a fairly packed cruise but there's plenty of leisure rooms for some downtime – kids will thoroughly tire themselves out at the Cartoon Network Playroom.
You'll be exploring a huge chunk of Asia with this cruise – countries like Thailand, Taiwan, South Korea and Japan.
Prices: from $200/night
Dates: to set sail in late 2018
2. It's The Ship – dance music festival out at sea
Image credit: Opulla
It's The Ship's more of a four-day dance music fest than anything, that ends with a massive beach party at Phuket. Last year's music acts included local DJ Jade Rasif along with international acts like Higher Brothers and Keith Ape.
Image credits: Festival Sherpa
The ship has its very own Zouk, but there also are a bunch of other facilities – like a waterslide park and pool, as well as a zipline overlooking the sea. For extra entertainment with friends, head straight to the cruise's 3D movie theatre, rock-climbing wall, and bowling alley.
Prices: from USD648/three-person cabin (~SGD850)
Dates: mid-November 2018
Total duration: 4D3N
3. Silversea Culinary Cruise – food and wine from around the world
Image credit: @silverseacruises
Since we're essentially stuck on a ship for days to come, food is a huge matter of consideration when it comes to picking a cruise. Well, Silversea's Culinary Voyage brings you through a whirlwind trip that's filled with plenty of good food to devour.
Leaving from Singapore, the cruise will go through Sandakan in Malaysia, and wind through cities like Manila and Ho Chi Minh City before docking at Bangkok for two nights. With special menus that feature the region's local produce along with insightful cooking demos, not a single stomach will be growling in emptiness here.
Image credit: @wolfgangismyname
There's a good mix of cooking styles in their four restaurants, from lava-stone cooking to hearty Italian fare. If you're up to pair good food with wine, there's even a specialty wine restaurant.
Price: USD6,030 (SGD7,921)
Dates: 24 November – 8 December 2018
Total duration: 14D13N
4. Peace Boat Cruise – 96 day cruise around the Pacific
Image credit: @muttsu_1987
Plenty of cruises are all about the things to do once you've docked, but with Peace Boat Cruise, you'll have an entirely new appreciation for the world. After all, you're making your way around the Southern part of the globe all in just 96 days, cruising through the Pacific Ocean to visit 17 different destinations.
Far-flung cities like Rio de Janeiro, Buenos Aires, and Bora Bora will be right at your doorstep, along with the more exotic towns like Ushuaia in Argentina and Rapa Nui of Easter Island.
Image credit: @peaceboatofficial
This is the cruise for you if your sea legs are as hardy as a seafaring sailor, but there won't be any queasy passengers anyway since you'll be gliding smoothly in a lavish cruise ship. Cruises start and end in Yokohama, but it's possible for you to start sail from Singapore.
Prices: from $12,250/person
Dates: 26 December 2018 – 31 March 2019
Total duration: 96D95N
5.Silversea Bridge Cruise – levelled-up Bridge Club
Image credit: @wpcnashville
Those who played Bridge in school – or even took it as far to join Bridge Club, will thoroughly enjoy this particular cruise. Silversea's Bridge Cruise is all about playing your best – there are lectures for all players, from beginners to intermediate-level.
Only Master Bridge players will be overseeing the games – this is some serious stuff, especially since they're all certified with the American Contract Bridge League accreditation.
Image credit: Silversea Cruises
With all the Bridge materials you need and an exclusive Card Room, you've got your restless nights sorted. During the day, depending on which itinerary you selected, you'll be day-tripping at scenic towns like Halong Bay and Hong Kong.
Price:from SGD6,100 (~SGD8,013)
Dates: Varies, depending on cruise
Total duration: Varies, depending on cruise
6. Carnival Spirit – water theme park
Image credits: Space Coast Event Calendar
Chances are that there'll be plenty of sunbathing and sun tanning on deck – with the sweltering sun beaming down on you, there's nothing better than dipping your feet into the cool waters of the pool. But with Carnival Spirit, they take it a step further – there's a full-blown waterpark on board that's perfect for families during the June holidays.
All kids will be spending most of their time at the Carnival WaterWorks, a spirally monstrosity with water slides and tunnels high above the sea.
Basking in the sun.Image credit: @travel.kat
There's also a ton of other activities to keep you occupied during your 19-night stay – a fitness centre, mini-golf, jogging court, and sports court. Plus, you'll be stopping by popular Southeast Asian beaches at Phuket and Bali, before making your way through to Darwin and Sydney.
Price: from AUD3,039/person (~SGD3,068)
Dates: 6 – 25 June 2018
Total duration: 19N18D
Check out our list of other weekend cruises departing from Singapore.
BONUS: Royal Albatross – sunset cruise in Singapore's own waters
Those not wanting to leave Singapore can get the entire cruise experience at Sentosa's Royal Albatross – it comes with all the trimmings you expect from a cruise: wooden panes, decadent furnishings, and a sail off into the sunset. At $165/person, you'll be sailing for 2.5 hours around the Southern coast of Singapore while enjoying an International Buffet and live entertainment.
Price: from $165/person
Cruise holidays from Singapore
Views of dreamy sunsets and blue waves crashing into the hull – there's nothing better than sinking back into your deck chair and enjoying the view high up from a cruiseliner.
Get ready for your idyllic cruise holiday with Causeway Point's Metro Travel Essentials Fair. From 9 to 15 April 2018, there'll be a ton of promos and discounts on luggages and accessories for you to pack for your next trip.
Shop at Causeway Point for the chance to:
Win a 4-night Balcony Stateroom Onboard Voyagers of the Seas Cruise for 2, as sponsored by Chan Brothers Worldwide Cruise Centre. All you have to do is spend $50* from 9 – 29 April 2018.
Receive a $10 Frasers Property Gift Card when you spend a minimum of $120* at Causeway Point.
Win up to $50 Frasers Property Gift Card and travel essentials at Causeway Point's Sure-Win Surprise when you spend a minimum of $150*.
Meet, greet and compete in fun games with DJs from YES 933, CAPITAL 958, and LOVE 972 when you visit Causeway Point from 13 to 15 April.
Otherwise, head down to Chan Brothers Group of Companies Roadshow from 12 – 15 April for exclusive deals, including:
1-for-1 for any selected cruise holiday
50% off second person for any selected Asia package tour
Second person flies free for any selected Europe or China package tour
When: 10:30AM – 10:30PM, 9 to 15 April 2018
Where: Causeway Point, Level 1 Atrium, 1 Woodlands Square, Singapore, 738099
Causeway Point's Sure-Win Surprise
When: 12PM – 9PM, 9 to 22 April 2018
Where: Causeway Point, Level 1 Atrium, 1 Woodlands Square, Singapore, 738099
Chan Brothers Group of Companies Roadshow
When:11AM – 9PM, 12 to 15 April 2018
Where: Causeway Point, Level 1 Atrium, 1 Woodlands Square, Singapore, 738099
Chill with your favourite Mediacorp DJs
When:
YES933 DJ Zhong Kunhua and Nico Weibin: 12PM – 2PM, 13 April 2018
CAPITAL 958 DJ Lu Linxuan and Gao Yixin: 2PM – 4PM, 14 April 2018
LOVE 972 DJ Xiao Ying and Violet Fenying: 2PM – 4PM, 15 April 2018
Where: Causeway Point, Level 1 Atrium, 1 Woodlands Square, Singapore, 738099
* Terms and conditions apply. While stocks last.  
Also, keep a lookout on Causeway Point's Facebook Page for a chance to win a 2D1N staycation at Capri by Fraser Changi City!
---
This post was brought to you by Causeway Point.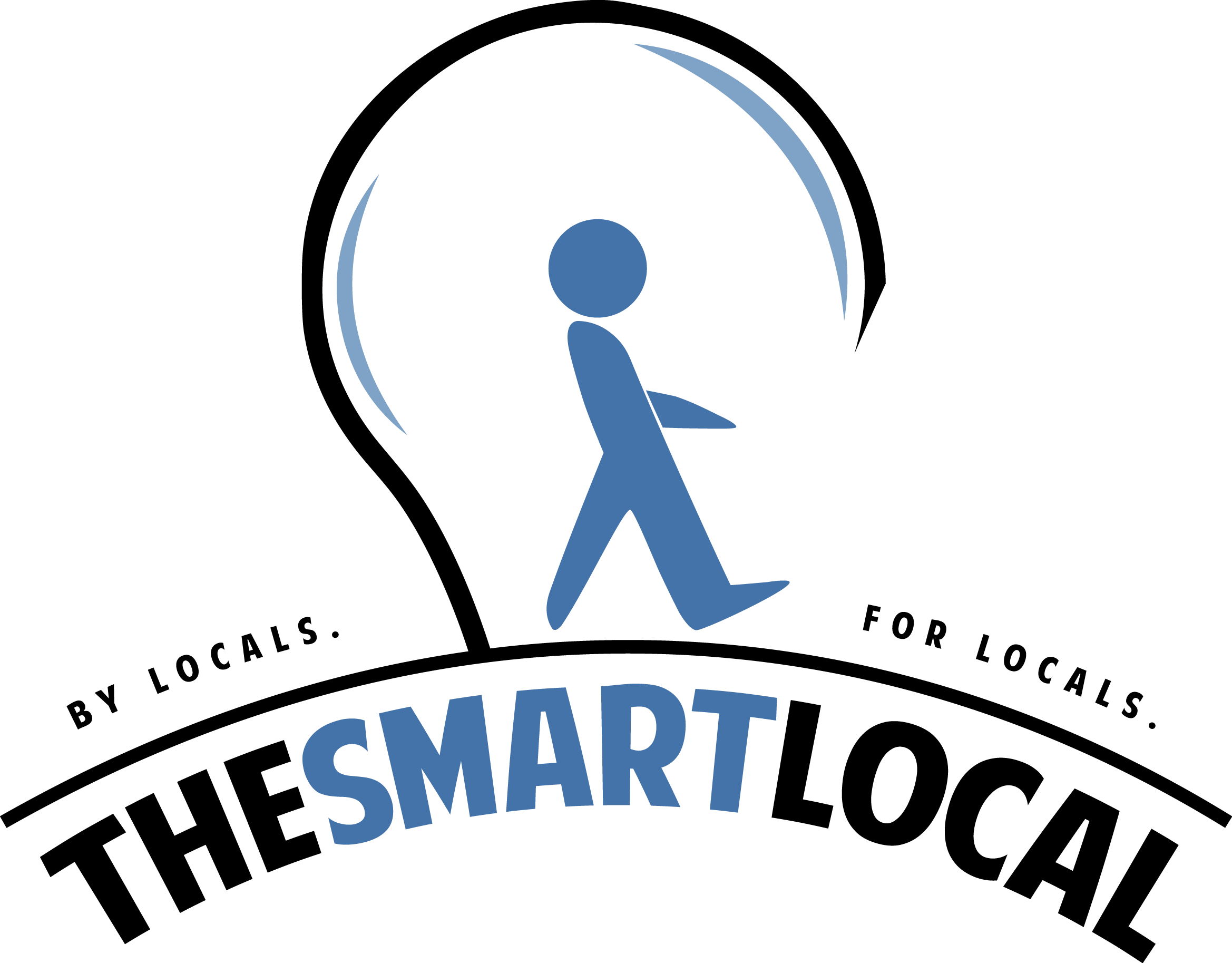 Drop us your email so you won't miss the latest news.