Unique cakes in Singapore
Image adapted from: Baker's Thirteen, Celebrate with Cake, Sensational Cakes and Flourish
It's a bird! It's a plane! It's…it's…the legendary fondant cake. Whip one of these out during a party, and your friends won't imagine that the stack of money or MJ set they're seeing is actually a 12-inch chocolate-flavoured cake.
So whether it's to trick your buddies into thinking they've struck TOTO, or congratulating your mahjong kaki for NOT winning again, here are 10 crazy cakes for you to troll your friends – big time.
1. Yeezy shoe cake – for the #1 hypebeast
Image credit: Baker's Thirteen
Hype. Beast. These are the first words that pass through your friend's mind as he stares at the Adidas Yeezy Boost 350 V2 you've gotten him for his birthday. You can tell he's already thinking of the Instagram post.
But as he watches, you stick a candle into the shoe. Then a second, and a third. "Stop! What are you doing!" he cries. You don't relent. Two more candles are added. You whip out your lighter and set them all ablaze.
Dumbfounded, your friend stares as everyone bursts into a birthday song. Slowly, it dawns on him that this is not a trendy shoe after all. It's a fondant cake you can get from Baker's Thirteen.
Prices start at $400 for a 4kg cake.
2. Money cake – for mum or dad who always never strike 4D
Image credit: Celebrate with Cake
Ever since you were a kid, you've watched your mum fork over money in exchange for lottery tickets. That was years ago. Till today, she still hasn't found a winning ticket. But that's okay, because you're there for her with this money cake from Celebrate with Cake ($250). She might not have won the lottery, but at least she's lucky enough to have you!
3. Army cake – for the friend that just "lost" his pink IC
Image credit: Sensational Cakes
Congrats! Your friend's just been invited to an exclusive staycation in Tekong. If that doesn't make him happy enough, remind him of all the fun he's about to have over the next 8 weeks with this cake from Sensational Cakes.
Prices start from $250 and the design is highly customisable. You can either opt to use your own toppers or get them to craft sugar figurines for you, such as a mini-version of your pal, along with army-motifs like tanks, trucks and a whole lotta nature. There's even camo eclairs and macarons!
4. Football club cake – for die-hard soccer fans
Image credit: The Frosted Chick
World Cup is finally making a come back in 2018. If you're planning match day parties with your fellow football kakis, don't forget to bring this cake from The Frosted Chick along to celebrate your favourite team.
The cake comes in 19 different flavours, including Nutella Velvet and Chocolate Salted Caramel, so you can definitely find something you like. Don't worry about friends who aren't on the same team either – just get the cake with your own team logo emblazoned all over, and your mates will be forced to enjoy it along with you.
5. Totoro Cake – for fans of Studio Ghibli
Image credit: TheCakeShop
Your friend looks up as you walk into the room with the Totoro cake. Tears stream down her face as she recalls all times you two spent watching the movie together as children…
Okay, we're exaggerating. But still, if anyone's a fan of the Japanese anime movie, they'll dig this two-tier cake from TheCakeShop. Prices start at $280, and the design is customisable too – so you can add your favourite Studio Ghibli characters to the mix!
6. Mahjong cake – for failed mahjong enthusiasts
Image credit: Sensational Cakes
For the friend or family member that just can't seem to win at mahjong, this cake from Sensational Cakes will serve as a sad reminder of the sets that they will never get irl. Prices start from $270 for fondant cakes, and you can choose between a vanilla, chocolate or strawberry sponge cake base.
Image credit: Aunty Yochana
Alternatively, score some extra huat-points by getting this massive tile cake from Aunty Yochana or Sherbakes for $180.
7. Cheezels – for the try-hard #fitspos
Image credit: Flourish
Here's one for the buddy that has sworn off junk food in order to keep fit this new year. Tempt them with this impressive impersonation of yummy Cheezels from Flourish. For $380, this chocolate cake feeds 18 pax.
8. Harry Potter – for the hardcore Potterheads
Image credit: Sensational Cakes
For the friend that's still waiting for a letter from Hogwarts, get them this amazingly detailed chocolate cake from Sensational Cakes. The iconic cast sitting atop the two-tier cake is instantly recognisable, as are the wizarding hat, golden snitch and house sigils.
The cake is customisable too, so you can pick and choose the characters, houses and magical artifacts that decorate this cake. Prices start from $280.
9. Dota – for the hardcore gamer
Image credit: Tinted Cheeks
We all know a guy who's glued to his gaming screen most of the day. You might not understand his gaming jargon, but show him you're da real MVP when it comes to birthday celebrations with this cake from Tinted Cheeks. You can customise the cake with your own video game characters and flavours, although their most popular flavour is chocolate fudge.
10. Amazon parcel – for the virtual shopaholic
Image credit: The White Ombré
This cake looks exactly like a legit Amazon parcel, right down to the shipping stickers and scribbly marker writing. Don't let your friend tear this package open, though. She'll find nothing inside but ruined cake.
Prices start from $250 for 15 pax, and you can pick a filling of your choice when ordering from The White Ombré.
Behind the scenes of Crazy Cakes
The next time you get together for a birthday celebration with your friends, surprise them with one of these quirky fondant cakes. All of these bakeries have a wide range of designs and most of them are willing to try out custom bakes too, so you can get pretty creative with your imagination!
But while we get to see the end product, making a fondant cake is no mean feat. In Toggle's new web series, Crazy Cakes, we get a behind-the-scenes look at how chefs create these masterpieces from scratch.
Watch Episode 1 right here:
You'll get to see outrageous cakes from both local and international chefs, and they'll even drop some pro baking hacks along the way. Who knows, you might learn how to make your own crazy cake someday!
---
This post was brought to you by Toggle.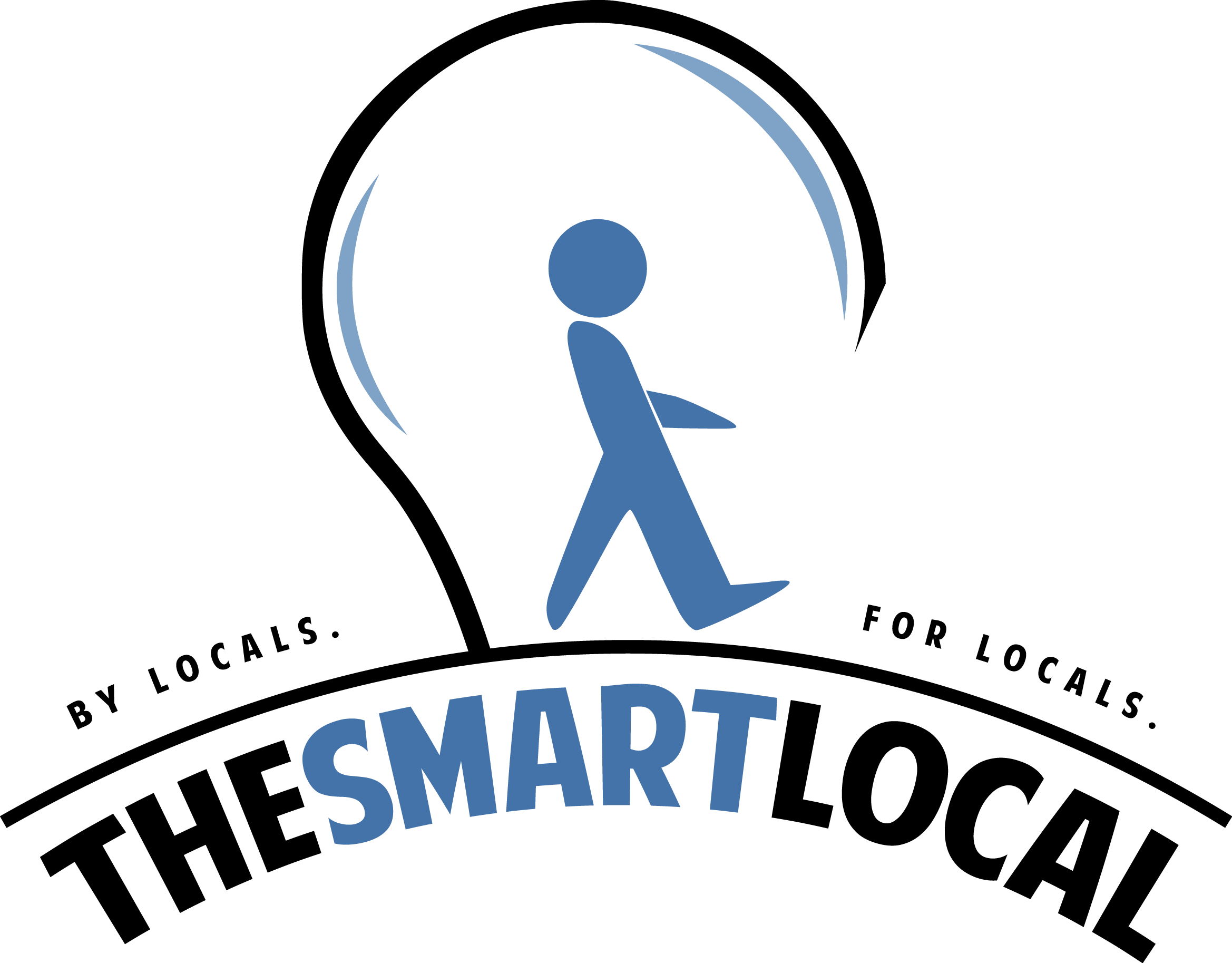 Drop us your email so you won't miss the latest news.