A Commonwealth & Holland Village Heritage Tour
---
Mention Commonwealth or Holland Village and what's the first thing that comes to mind? A bustling town crawling with rich people and ang mos probably.
From hipster joints to swanky bars, the thriving neighbourhood is a foodie's ultimate utopia. With its fancy eateries and popular drink promotions, you wouldn't expect such a commercialised district to have much soul. But surprise surprise, soul is exactly what Commonwealth and Holland Village has… if you look hard enough, that is.
On a sweltering Sunday morning, I took a break from my usual routine of rolling around in bed by exploring the nooks and crannies of Queenstown on a guided heritage tour. Organised by My Community, the upcoming third installment of the My Queenstown Heritage Trail series takes participants on an eye opening journey through some of Commonwealth and Holland Village's best kept secrets.
From forgotten landmarks to historic monuments, discover 10 things that prove that Commonwealth and Holland Village are secretly neighborhoods stuck in time.
1. This cemetery has no dead bodies
Cemeteries aren't usually a place you want to visit. Just hearing the word alone is enough to send chills down my spine. So needless to say, I was a bit apprehensive when I found out that a cemetery was going to be a part of the tour's itinerary.
But whatever misgivings I had were put to rest the second I laid eyes on Ying Fo Fui Kun Cemetery. Nestled in the middle of a bunch of residential estates, the cemetery was a sight to behold, especially when contrasted against the mundane looking HDB blocks that surround it.
Founded in 1887, this ridiculously photogenic cemetery is more than just a pretty face. It's an ancient monument that pays tribute to the Yin Fo Fun Kun clansmen; Singapore's oldest Hakka clan association. Originally 88-acre wide, the cemetery has now been reduced to a mere 5 acres of land.
The most interesting thing about the Ying Fo Fui Kun Cemetery however, is not the fact that it's Singapore's last remaining Hakka graveyard. It's that there's actually nobody buried in it.
A historic monument that pays tribute to a boisterous group of Hakka men long forgotten, the Ying Fo Fui Kun Cemetery is a testament of why Commonwealth and Holland Village are neighbourhoods stuck in time.
Address: 9 Commonwealth Lane, Singapore, 149551
Opening Hours: 8:00am-5:00pm
2. Chip Bee Gardens used to be the Orchard Road of British Soldiers
Located a stone's throw away from Holland Village MRT Station, Chip Bee Gardens has long been overshadowed by the more 'happening' Holland Village. And it's not hard to see why. Apart from housing hipster havens like Sunday Folks, there doesn't seem to be much life in this sleepy estate.
But beneath its nondescript appearance lies a colourful past. It's plain white exterior harks back to colonial times, an indication of its refusal to move on from its heyday. Back in the day, Chip Bee Gardens was a popular hotspot for British soldiers to gather and socialise. Some even ended up calling those terrace houses home.
In 1978, the stretch was converted into the gourmet shops and cafes that you see today. But judging from its colonial inspired aesthetic, it seems like Chip Bee Gardens never quite managed to move on.
3. Holland Village isn't as modern as you expect
Any self-respecting foodie would undoubtedly be familiar with Holland Village and its array of fine eateries. Despite it being an early Sunday morning, the swanky district was swarming with people scurrying about their daily business.
But good food is not the only thing that Holland Village has to offer. Teeming with history, the tour guide enthralled us with long forgotten secrets of this bustling town. Despite its vibrant modern exterior, there're plenty of ancient relics that have survived the rapid commercialisation of the area.
Situated amongst spiffy looking restaurants like iSteaks and Bar Black Sheep, this ancient looking shop sticks out like a sore thumb. Nobody is sure whether the business is still in operation, but I guess it's something only locals will know.
Or how about this magazine stand for example. Situated in the heart of Holland Village, the Thambi Magazine Store is a familiar sight for residents of the area. And that's largely because it has been around since like… forever. Okay, maybe not forever. But it has been around since the 1940s, and that's kind of the same thing.
Arguably the most iconic magazine stand in Singapore, the shop's owner regaled us with nostalgic tales of how life was like back in the day.
4. Super old school barber shops still exist today
When I first stepped into this uber old school barber shop, it was almost as if I had travelled back in time. Who would've thought that traditional barber shops like this are still a thing!
Inconspicuously tucked away in the corner of Commonwealth Crescent, Sin Palace Hair Dressing Saloon has been serving male patrons for over 30 years. The shop's owner, Mr Ong, relocated to Queenstown after the Bukit Ho Swee fire of 1961, and is one of the last practitioners of the traditional art of ear cleaning in Singapore. Yes, you read that right. Getting your ears cleaned in a barber shop used to be all part and parcel of getting a haircut.
With no suitable heir in sight, this iconic salon won't be around much longer so you should definitely pay a visit soon before it closes its doors for good.
Address: 117 Commonwealth Dr, Singapore 140117
Opening Hours: 9.00am-7.30pm (Everyday except Friday)
5. Uncover little known facts about Singapore in this hidden museum
Opened on Teacher's Day in 2011, the guided tour through the air-conditioned galleries of the MOE Heritage Centre was a welcome respite from the scorching heat of the Sun. But that's not the only reason why you should pay the Centre a visit.
The MOE Heritage Centre is actually secretly a museum. Filled with ancient old-school paraphernalia you thought you'd never see again. Visitors can expect to be consumed with waves of nostalgia that will evoke childhood memories long forgotten.
Does this look familiar to you?
Or how about these super old school tables?
I would show you more photos if I could. But unfortunately, the galleries on the second floor don't allow the photography, so I guess you'll just have to pay them a visit yourself.
Address: 402 Commonwealth Dr, 149599
Opening Hours:
During the School Term
Every Friday (excluding Public Holidays and eves of Public Holidays)
9.00am-5.00pm
School Holidays
Monday to Friday
9.00am-5.00pm
6. Challenge your friends to larger-than-life game of Snakes & Ladders
Before the advent of iPads and gaming consoles, playing with your friends meant engaging in adrenaline-pumping outdoor activities. Nowadays, playing with your friends mean screaming profanities at them at a LAN shop because their noobness is just too much for you to handle. The good old times of roughing it out under the Sun may have long passed, but you could relive those beloved memories at the MOE Heritage Centre by challenging your friends to a larger than life version of snakes and ladders,
Alternatively, you could play make believe by pretending that you're a farmer to bring out the kid in you.
7. Revisit the spot where Mr Lee Kuan Yew once stood
Revisit the spot where the late Mr Lee Kuan Yew once had this iconic photo taken. Situated in between blocks 85 and 86 of Commonwealth Close, this shot was snapped to commemorate the launch of the "Home Ownership for the People" scheme in 1964.
Since 2016 marks the first anniversary of Lee Kuan Yew's death, standing at the very spot that he once stood seems like a fitting way to pay tribute to this legendary local icon.
8. Mingle with residents and rediscover lost bits of Singapore's history
How was it like to meet Prince Philip when he dropped by Singapore for a visit in 1965? How was it like to work in a factory thirty years ago?
These are just some of the questions you can expect to find out the answer to thanks to several long-time residents of the area. The incidents may have long passed, but their memories remain as sharp as ever. From recounting their encounter with British royalty to reflecting on the hard times they once had in the factories, the personal stories from Queenstown residents provided the tour with a intimate element that became a surprising highlight of the trail.
9. Up your Instagram game with these insanely cool old-school backdrops
Let's face it, a tour wouldn't be much of a tour if there were no Instagram worthy landmarks for us to take hipster shots in front of. Thankfully, the Commonwealth & Holland Village Heritage tour doesn't disappoint in this aspect.
The Ridout Tea Garden above for example, is one spot that's sure to rake in a truckload of likes thanks to its photogenic appearance. So you can rest assured that trying to find an Insta-worthy spot to snap a shot of would be the last thing you would need to worry about.
10. Discover beautiful bungalows that have been around since forever
The heritage trail concludes at the Ridout and Holland Park conservation area, home to 27 beautifully constructed bungalows that doesn't seem to have aged one bit.
Designed by architects from the Public Works Department in the 1920s, the Black and White bungalows of the area were constructed to accommodate the heightened military presence during that period. Didn't matter that a peasant like me can never own them, admiring them from a distance was more than sufficient for me.
From the abode of the High Commissioner of India to the home of the Dutch Ambassador, feasting my eyes on the architectural brilliance of the bungalows was a great way to end the tour.
Volunteer For A Good Cause!
Spending every weekend engaging in superfluous activities like cafe-hopping and movie-watching would probably have left you feeling a bit empty by now. If you want to add some purpose back into your life, you might want to consider volunteering for Friends of My Community.
Dedicated to keeping Singapore's heritage alive, the passionate folks at Friends of My Community are currently on the lookout for volunteers. If curating exhibitions, conducting heritage trails and researching on Singapore's rich history sounds like something up your alley, then check out the Friends of My Community Open House this coming weekend to find out more about them.
2016 Friends Of My Community Open House
Date: 26th March 2016
Time: 1.00pm-4.00pm
Location: Queenstown Community Centre auditorium.
365 Commonwealth Avenue Level 2 Auditorium S149732
Price: Free
Contact: volunteer@mycommunity.org.sg.
Sign up here
Burn Some Calories Through The Heritage Tour
But if volunteering isn't your cup of tea, then sign up for the heritage trail instead. Apart from being an enriching experience, you can also burn some calories too.
Although the next Commonwealth and Holland Village heritage tour doesn't happen till May, the popularity of the tour means that you should be super kiasu and sign up for the tour now before it's too late.
Commonwealth and Holland Village Heritage Tour
Date: Every 3rd Sunday of the month starting in May.
Price: Free More information here
---
---
This post was brought to you by My Community
---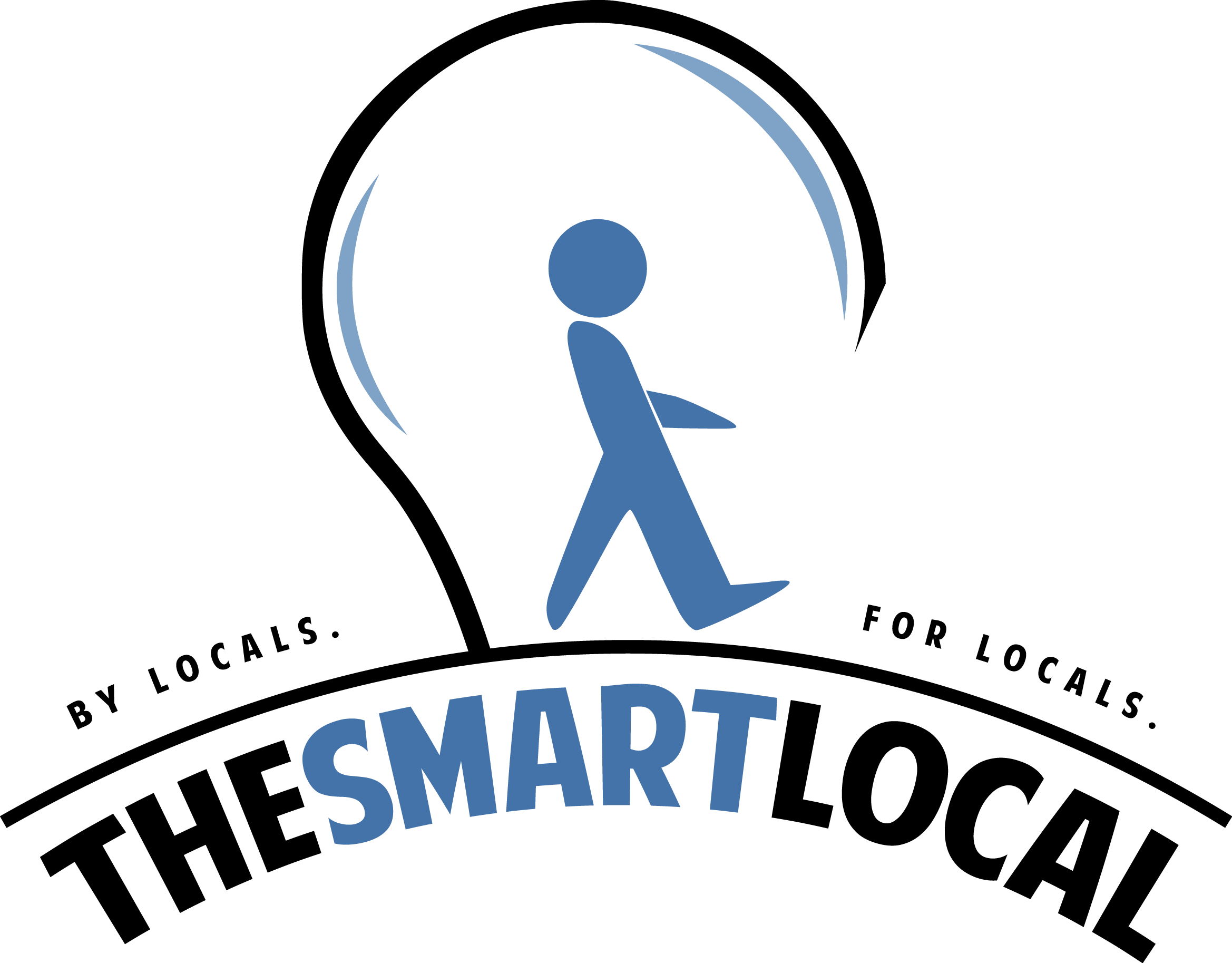 Drop us your email so you won't miss the latest news.