Cafehunt2k16: Hong Kong edition
The first time I set foot in Hong Kong, it was on a school trip where every destination and meal was planned out in excruciating detail. Of course I knew that there was nothing more iconic than having dim sum in this bustling city, but why waste stomach space on fancy dumplings when there's McDonald's right across the street! I mean, was I the only one who wondered what kinds of McSomethings McDonald's has abroad?
Let's just say I was the ultimate frog in the well when it came to experiencing local cuisines in foreign lands.
Luckily, fast forward 5 years, and I got the chance to return back to the land where you'd find a cafe or cha chaan teng at every turn. This time, there was NO WAY I'd miss out on the delectable cuisines this food haven has to offer. Armed with Google Maps and empty stomachs, we set out on a five day mission to hunt down the best cafes in town.
Here's 14 cafes that we'd 10/10 recommend to kick start your own food hunt adventures in Hong Kong!
1. Urban Bakery Works – Home of the original liu sha croissant
As if liu sha baos weren't already the bomb and someone casually decided that it had to up its game – then came the liu sha croissant. The liu sha croissant trend may have just reached our shores but it's looong been a thing in Hong Kong at Urban Bakery Works. Going at HKD$22 (SGD$4) each, the Liu Sha Croissant is everything you'd expect a liu sha bao to be and more.
Gently tear apart the croissant and it'll reveal a golden blend of custard and salted egg yolk so velvety it'll warm your heart. Crisp, flaky and dusted with some caster sugar, the pastry itself didn't fall short of the filling either and was also delightfully tasty.
With ingredients imported all the way from France, Urban Bakery Works serves up an array of quality croissants with flavours like cheese, peanut butter and milk, almond and of course they also have Bo Lo Croissants (HKD$30, SGD$5.40) because, y'know, Hong Kong.
Urban Bakery Works is located in a luxury mall called The Landmark, which could very well rival our own Marina Bay Sands. So, once you've stuffed yourself silly with croissants, feel free to walk off the carbs and do some tai tai shopping or in our case, window shopping because sadly the baller life didn't choose us.
Urban Bakery Works
Nearest MTR: Central
Address: Room 322, 3/F, The Landmark, 12-16 Des Voeux Road Central, Central
Opening Hours: Mon to Fri 7.30 am – 8 pm | Sat, Sun & PH 8:30 am – 8 pm
2. Oddies Foodies – The most #IGworthy desserts ever
Much like how you'd be able to distinguish the aroma of Famous Amos cookies wafting in the air from a mile away, the smell of freshly made egg waffles is equally unmistakable. It took us a steep flight of stairs and several twist and turns later but nonetheless, we finally made it to Oddies Foodies. #ThankyouGoogleMaps.
We decided to give the best seller at Oddies Foodies, the Famous Night Wolf (HKD$60, SGD$10.90) a go and boy did we wolf it down. When we first laid our hands on this cup of goodness, I felt a little hesitant to tear apart this masterpiece, but proceeded to dig in about five seconds later.
The twist of dark chocolate and vanilla Italian gelato paired beautifully with the brownie chocolate chip eggette and I also especially liked how the passion fruit panna cotta balanced out the sweetness of the ice cream.
Just as we thought that was about as good as it gets, we found more butter crumbles at the bottom for us to soak up every last bit of ice cream left! Sorry Llao Llao, but this frozen dessert has officially clinched the number one spot on my sinful sweet tooth list.
They also have 12 artisan gelato flavours for you to choose from, with each flavour sounding like any ice cream fanatic's dream. Just check out this flavour called Barks and Twigs – a concoction of milk gelato, sacher sponge cake, chocolate fudge and kirsch morello cherries. Yum!
Apart from the highly Instagram-worthy ice cream treats, this white-walled cafe has quirky backgrounds all around, so you can be sure you'll be able to update your Insta with some sweet shots.
Oddies Foodies
Nearest MTR: Wan Chai
Address: Shop 1F, GF No. 149 Wan Chai Road, Wan Chai,
Opening Hours: 1 pm – 10 pm
Nearest MTR: Sheung Wan
Address: G/F, 45 Gough Street
Opening Hours: 12 pm – 10.30 pm daily
3. Kam Wah Cafe – A cha caan teng with delicious traditional delights
They say that you haven't really been to Hong Kong until you've tried their egg tarts and bo lo baos. Whoever they are, they're absolutely right and at Kam Wah Cafe, you can have both! As a huge fan of that glorious slab of butter in between the average traditional kaya toast, I was in for a real treat with this bo lo bao.
With a generous serving of creamy butter sandwiched between a sweet crunchy crust and a soft bun – one bite of this was a harmonious burst of flavours and textures. These bo lao baos with butter will cost you HKD$10 each – that's less than SGD$2! And I assure you – you'll gobble down more than one.
Even though Kam Wah Cafe is famous for their bo lo baos, another must-try in this quaint cafe is their egg tarts and these were some of the best I've EVER had. The egg custard was so soft, it melted in my mouth like a meringue. And that crust – creamy, crumbly and absolutely divine. This was basically #eggtartgoals.
They also have the usual suspects typical of Hong Kong fare like fried instant noodles, which is a staple for the locals. One rendition that caught my eye was their Cheese Curry Chicken Chop Instant Noodles (HKD$45, SGD$8.10). If you're willing to risk having a stomachache in the name of food, you should definitely give that a shot.
Kam Wah Cafe is also a stone's throw away from Ladies Market, a night market where you'll be able to pick up all sorts of knick knacks and souvenirs.
Kam Wah Cafe
Nearest MTR: Prince Edward
Address: G/F, 47 Bute Street, Prince Edward
Opening Hours: Mon – Sun 6.30 am – 12 am
4. Dim Sum Icon – Dim sum almost too cute to eat
The name Dim Sum Icon may not immediately ring a bell, but one mention of the insta-famous Gudetama Cafe and you'd probably know what I'm talking about. Sadly, those salted egg yolk puking and chocolate pooping yellow cuties aren't on the menu any more, but we did manage to get a taste of some adorable Little Twin Star themed dim sum instead!
First up were these Steamed Pork Scallop Dumplings (HKD$69, SGD$12.50), better known as siew mais. I'm not really particular about dim sum because there aren't exactly many variations of siew mais out there, but this was my first time trying out a siew mai with a scallop instead of the usual prawn. A little tweak goes a long way and I like how the sweetness of the scallop paired with the pork and smooth dumpling skin.
Next, we also tried out the Steamed Rice Roll with Seafood (HKD$49, SGD$8.90), aka chee cheong fun. I've never really been a big fan of chee cheong fun back home, but these ones did help to change my anti-chee cheong fun impression. With whole pieces of prawn, crabstick and other generous chunks of seafood and slurp-worthy skin, I might just consider giving chee cheong fun a second chance.
Lastly, to end off our tea time, we had some Creamy Custard Buns (HKD$49, SGD$8.90), which tasted like a liu sha bao's sweeter counterpart. Biting into this little bun and sadly disfiguring Kiki's smiling face in the process, my sweet tooth definitely approves of the creamy custard enclosed by the soft bao.
The adorable delicacies at Dim Sum Icon do get a bit pricey and you're pretty much paying for the novelty of having your dim sum looking this cute. But you really can't get this level of cuteness with your dim sum anywhere else, so you should try having a meal here at least once!
Dim Sum Icon
Nearest MTR: Tsim Sha Tsui
Address: L308, 3/F, The ONE, 100 Nathan Road, Tsim Sha Tsui
Opening Hours: 11 am – 11 pm daily
Nearest MTR: Central
Address: B/F, Century Square, 1 D'Aguilar Street, Central
Opening Hours: 11 am – 11 pm daily
5. Capital Café – Breakfast delights for any time of day
Despite reading about the many rave reviews it had garnered online about its scrambled eggs, the nosh at Capitol Cafe didn't seem and look like much to me at first. Like seriously, how good can eggs and toast taste anyway right? Boy, was I wrong.
When this was first brought to our table, it looked like any other regular scrambled eggs and toast on the planet, but one taste of this Scrambled Egg Toast with Black Truffle (HKD$35, SGD$6.40) was enough to prove otherwise. The eggs were so light and fluffy! Gently mixing the truffle scattered on top with the eggs gave it such an aromatic boost of flavour. Apparently, we found out that the eggs are fried with Hokkaido milk to make it extra creamy and flavourful. *Drools.
Paired with the toast, which was coated with a layer of butter on top and soaking up all of the essence from the truffle scrambled eggs – I was in love. If I could, I'd give the chicken that laid these beautiful eggs a pat on the back because I could literally eat this everyday for breakfast.
Lesson learnt: never judge a book by its cover. Or in this case, never judge eggs and toast by its unassuming appearance.
The macaroni and ham may not look like much either but they were pretty tasty too! I especially liked the broth, which helped to keep me nice and toasty – something that was much appreciated to fight off the the cool post-winter breeze outside.
I'll probably never get used to how fast paced everything in a cha chaan teng can be. Compared to the usual cafes in Singapore that exude relaxing vibes, Capitol Cafe felt like the inside of Gordon Ramsey's restaurant. So, if you don't want to be potentially yelled at for being too slow, don't even think about being choosy.
In any case, if you can't decide what you want, you can't go wrong with those truffled scrambled eggs!
Capital Café
Nearest MTR: Wan Chai
Address: Shop B1, G/F, Kwong Sang Hong Building, 6 Heard Street, Wan Chai, Hong Kong
Opening Hours: 7 am – 11 pm
6. Tai Cheong Bakery – Traditional egg tarts at their finest
According to our research, Tai Cheong Bakery serves arguably the best egg tart in town, so of course we had to try it out for ourselves!
Unlike your typical egg tart base, this one tasted more like a shortbread – crunchy and wasn't the least bit flaky like the usual egg tarts. The egg custard was so silky smooth, I barely even had to chew after every bite. Oh, how I wished I could dabao about 20 more of these back home.
Being in the business for 62 years, Tai Cheong Bakery also freshly bakes an assortment of buns and traditional pastries like the famous wife cakes or lao po bing. They also sell other treats like biscuits and sweets, so it's a great place to pick up some edible souvenirs for your folks and friends back home!
Tai Cheong Bakery
Nearest MTR: Central
Address: 35 Lyndhurst Terrace,Central
Opening Hours: Mon – Sat: 7.30 am – 9 pm Sun, Public Holidays: 8.30 am – 9 pm
7. Mak Siew Kee Traditional Wonton Noodle – Tasty dumplings and slurp-worthy broth
If there's one thing I've learnt about trying to navigate in a foreign land with nothing but Google Maps in hand – there's bound to be hiccups. We were originally looking for the famous Mak's Noodles that's got everyone talking but unfortunately, we may have taken a wrong turn and ended up hopelessly lost.
On the bright side, losing our way wasn't so bad after all, especially since it led us this gem! In my defence, it's still technically a Mak's Noodles shop.
Apparently, Mak Siew Kee Traditional Wonton Noodle has a long-standing history too! It's run by the granddaughter of the original Mak's Noodles shop owner who made this dish famous in Hong Kong – Mak Woon Chi! The apple certainly didn't fall far from the tree and these bowls of noodles were a clear testimony of that.
I couldn't decide which was softer – the tender beef brisket chunks or the extra fine egg noodles. Either way, both were absolutely delicious. The broth was also immensely flavourful, as if it had been boiled for hours just to soak in all that beefy goodness and I couldn't resist drinking every last drop.
My beef brisket noodles also came with wontons packed with minced meat, shrimp and even mushrooms!
We also tried out the traditional wonton noodle combo, which came topped with shrimp roe. Once infused into the noodles and soup, the shrimp roe was like an additional dose of seasoning to the dish. These wontons were slightly different from the ones mentioned just now, containing only shrimp and pork, but they were still equally yummy and silky smooth.
Mak Siew Kee Traditional Wonton Noodle
Nearest MTR: Central
Address: G/F, 32 King Kwong Street, Happy Valley
Opening Hours: 12 pm – 9 pm daily
Nearest MTR: Tin Hau
Address: G/F, No. 80D Electric Road, Tin Hau
Opening Hours: 12 pm – 9 pm daily
Nearest MTR: Wan Chai
Address: G/F No, 61 Hennessy Road, Wan Chai
Opening Hours: 12 pm – 9 pm daily
8. Little Bao – Burgers and baos taken to a whole new level
Whether it's your grab-and-go breakfast or a tea time snack, everyone loves a good bao. But there's more to these savoury snacks than your usual char siew baos and kong ba baos. That's where Little Bao comes in – to change the bao game and set the bar for baos everywhere.
Drenched in a Chinese black vinegar glaze and Szechuan mayo, this Szechuan Fried Chicken (HKD$78, SGD$14.10) bao was the most shiok out of the three baos we tried out. You know you're in for a treat when a bao stuffed with a piece of fried chicken that huge can almost cover your entire face. Crisp on the outside and tender on the inside, the juicy fried chicken was no doubt the star of this dish. I also liked how the coleslaw gave the dish a nice touch of acidity and crunch.
Next up, we also tried the Pork Belly (HKD$78, SGD$14.10) bao. The slow-braised pork belly was super soft and flavourful, reminding me of a fragrant piece of carrot cake. Sprinkled with some leek and shiso red onion salad and jazzed up with a simple sesame dressing and hoisin ketchup, this bao really hit the spot.
Last but not least – the Fish Tempura (HKD$78,SGD$14.10) bao. I can't think of a better way to put this bao into words than describing it as an upscaled Asian version of a Fillet-O-Fish. In place of the usual tartar sauce you'd find in the classic McDonald's burger, you've got some sweet and slightly spicy tamarind palm sugar glazed, all topped with some lemon grass fennel salad.
Little Bao
Nearest MTR: Central
Address: G/F, 66 Staunton Street, Central, Hong Kong
Opening Hours: Mon to Fri 6 pm to 11 pm | Sat 12 pm to 4 pm, 6 pm to 11 pm | Sun 12 pm to 4 pm, 6 pm to 10 pm
9. The Duddell Street Starbucks – An international favourite with an intriguing local vibe
Who says you can't be a #whitegirl and get your White Chocolate Mocha fix just because you're in Hong Kong? At this Starbucks on Duddell Street, not only will you be able to pick up your usual Starbucks favourites, you'll also be able to enjoy Hong Kong snacks with a western twist.
The most unique thing about this Starbucks is that it's split into half – one half designed to look like the usual Starbucks set-up and the other half, a nostalgic retro themed area replicating a traditional bing sutt, an old school coffeehouse, dated back in the 50's.
At this Starbucks, everything about it embodies the very definition of the phrase "when East Meets West" and the food here is no exception. You'll also be able to pick up some interesting takes on the traditional bing sutt classics like this Rustic Bun with Thick Cut Butter (HKD$16) and Coffee Egg Tart (HKD$13, SGD$2.28).
The Duddell Street Starbucks
Nearest MTR: Central
Address: Shop M2, Mezzanine Floor, Baskerville House, 13 Duddell Street, Central
Opening Hours: Mon to Thurs 7 am – 9 pm | Fri 7 am – 10 pm | Sat 8am-10pm | Sun & PH 9 am – 8 pm
10. Via Tokyo – Soft serve ice-cream paradise
At Via Tokyo, it's a matcha galore! Whether you'd like your matcha soft serve with a waffle cone, in a bowl, with a side of fruits and mochi or in the form of a latte – everything here is a matcha made in heaven. They even have Matcha Éclairs (HKD$36, SGD$6.50)!
This beauty that we ordered came with a generous serving of rich and creamy matcha soft serve with a side of fresh fruits, shiratama, azuki beans and marshmallows. The minute you taste the matcha ice cream, you'll know for sure that it's the real deal and not some diluted imitation. The best part is, you can get this for just HKD$50, which is less than SGD$10 – pretty darn worth it if you ask me, considering you're getting some top notch matcha with a side of delicious toppings.
Located at the corner of Leighton Road, Via Tokyo is a pretty small cafe, with about a capacity of only 20 people, so it'd be best to go during non-peak periods.
You might also want to take note that on Wednesdays, matcha isn't available and only the Hojicha and Hokkaido Milk flavours will be served. I actually really liked the Hokkaido Milk flavour, so in any case you'll still be in for a treat!
Via Tokyo
Nearest MTR: Causeway Bay
Address: Shop 1A & 1B, G/F, Lei Shun Court, 106-126 Leighton Road, Causeway Bay
Opening Hours: Mon to Thurs 11 am – 10.30 pm | Fri to Sat 11 am – 11 pm | Sun 11 am – 10.30 pm
11. Mido Café – Hong Kong classics at their best
From its retro and no frills exterior, it would probably come as no surprise that Mido Cafe is one of the oldest cafes in Hong Kong. But as the saying goes, old is gold and Mido Cafe has set out to prove just that.
Saying that the menu at Mido Cafe is extensive is such an understatement and with more than 200 items available, you'll be utterly spoilt for choice! One of their many best sellers in this old school cafe is the Spare Rib Baked Rice, which comes with a base of butter rice, layered with melted cheese, pork ribs and dosed with a rich tomato paste. And to wash it all down, another must try is the Yuanyang, a delectable mixture of coffee and tea.
Apart from its famous delicacies, this iconic cafe along Temple Street has been featured in several Hong Kong movies too! Rumour has it that Mido Cafe is also frequented by famous Hong Kong directors and actors. So, Andy Lau, we'll be keeping an eye out for you.
Mido Café
Nearest MTR: Yau Ma Tei
Address: G/F, 63 Temple Street
Opening Hours: Mon to Tues, Thurs to Sun 8:30am – 9:30pm daily | Closed on Wednesdays
12. Hello Kitty Secret Garden – A hidden shrine to this adorable feline
Walking into Hello Kitty Secret Garden, a cafe that was basically a shrine to Hello Kitty, instantly brought me back to my childhood when I used to obsess over this classic kitty in the form of hair clips and stickers.
Almost everything in this cosy little cafe can be traced back to some resemblance of Hello Kitty – from their Hello Kitty latte art, to their pastries, furniture and even their toast! Because we could barely control ourselves and everything just looked so good on the menu, we may have splurged just a little bit with this glorious spread, which included the Corned Beef and Egg Sandwich (HKD$68, SGD$11.93), a Rose Cafe Latte (HKD$40, SGD$7), a Hello Kitty All Day Breakfast (HKD$98, HKD$17.20) and an adorable Kitty Vanilla Cake (HKD$78, SGD$13.69).
My favourite out of the lot that we ordered was this Corned Beef and Egg Sandwich (HKD$68, SGD$11.83). Firstly, because I've never had sandwiches this cute and secondly because I thought that the combination of corned beef and scrambled eggs paired pretty nicely. Plus, I really liked how the bread were thin, crisp and nicely toasted.
Hello Kitty Secret Garden is located on a quiet little street called Ormsby Street and can easily be overlooked. Just keep an eye out for that giant iconic bow and you should be able to find your way!
Hello Kitty Secret Garden
Nearest MTR: Tin Hau
Address: 19 Ormsby Street, Hong Kong
Opening Hours: Tues to Thurs 12 pm – 9 pm | Fri 12 pm – 10 pm | Sat 9 am – 10 pm | Sun 9 am – 9 pm | Closed on Monday.
13. The Coffee Academics – Caffeine-lovers' paradise
Hong Kong may have made its mark on the atlas map for its irresistible dim sum, but did you know that she also holds the title of having one of the best coffee shops in the world? Introducing The Coffee Academics – your one stop shop for everything caffeine related.
With an interior design as sleek as their baristas, The Coffee Academics delivers an impressive variety of coffee ranging from special house brews to ice-dripped coffee made from the fanciest coffee-making contraptions you'll ever see.
Whether you're a coffee connoisseur or the kind of person who can't tell the difference between a kopi and a mocha, you'll definitely be able to appreciate the art that is produced in The Coffee Academics. Not to mention the gorgeous latte art that is carefully constructed onto a freshly brewed cuppa that'll make anyone shed an inner tear.
The Coffee Academics
Nearest MTR: Causeway Bay
Address: 38 Yiu Wa Street, Causeway Bay, Hong Kong
Opening Hours: Mon to Thurs 9 am – 11 pm | Fri – Sat 9 am – 2 am | Sun 10 am – 9pm
14. Ah Meow Cat Cafe – Dine with the cutest companions ever
Just look at this little cutie with a bow tie who peeked out to say hello!
Tracking down Ah Meow Cat Cafe brought us to a pretty shady looking building and we were almost convinced that we were lost (again). But don't be deceived by the old building's exterior, just take the lift up to the 3rd floor of the Po Ming Building, turn left and you'll know you're at the right place when you see a door decorated with cat cartoons.
Strung with fairy lights, colourful little lanterns and a multitude of cat photos and drawings, Ah Meow Cat Cafe is exactly what you'd imagine a crazy cat lady's home would be like, minus the creepy. Run by people who are crazy passionate about these furry felines, everything about this place is cat related. From their cookies, desserts, drinks, decor and souvenirs – you name it, they've probably got a cat cartoon on it.
Most of the dishes at Ah Meow Cat Cafe are, you guessed it, cat-themed like this smoked duck pizza garnished with carrot ears, olive eyes and a dashing onion smile. With a thin and crunchy crust, bits of corn and chunks of smoked ducked covered with stringy mozzarella cheese, this pizza would be the perfect lunchbox meal that would make any kid's day.
Because everything just tastes better with a cat face on it, so why not!
I went for this cup of hot chocolate, which came with a swirl of whipped cream and two adorable cat-faced marshmallows. Sipping on this cup of creamy and chocolatey goodness that kept my hands warm while soaking in the cosy atmosphere – I felt right at home.
At Ah Meow Cat Cafe, it's the purrfect place to get away from the hustle and bustle of city life and enjoy the company of about a dozen cute fluffy critters. Does it really get any better than that?
Ah Meow Cat Cafe
Nearest MTR: Causeway Bay
Address: Po Ming Building, Level 3, 2-6 Foo Ming Street, Causeway Bay
Opening Hours: Mon – Thurs 12 pm – 11pm | Fri & Sat 12 pm – 12 am | Sun 12 pm – 10pm
Let the cafe hopping in Hong Kong begin!
Although we only managed to get a small taste of the rich food culture here in Hong Kong, it's more than enough to warrant a return trip soon. From the five days spent eating my bodyweight in local cuisines, here's a couple of things I've learnt from my food adventures in this city that you should keep in mind too:
A cup of iced milk tea or dong nai cha goes a long way.
No matter what time of the day it is – grab an egg tart.
Instant noodles are exponentially yummier here.
Lastly, the simplest of ingredients put together can be one of the best meals you've ever had.
With that, I wish you all the best with your own food hunt in Hong Kong and bon voyage!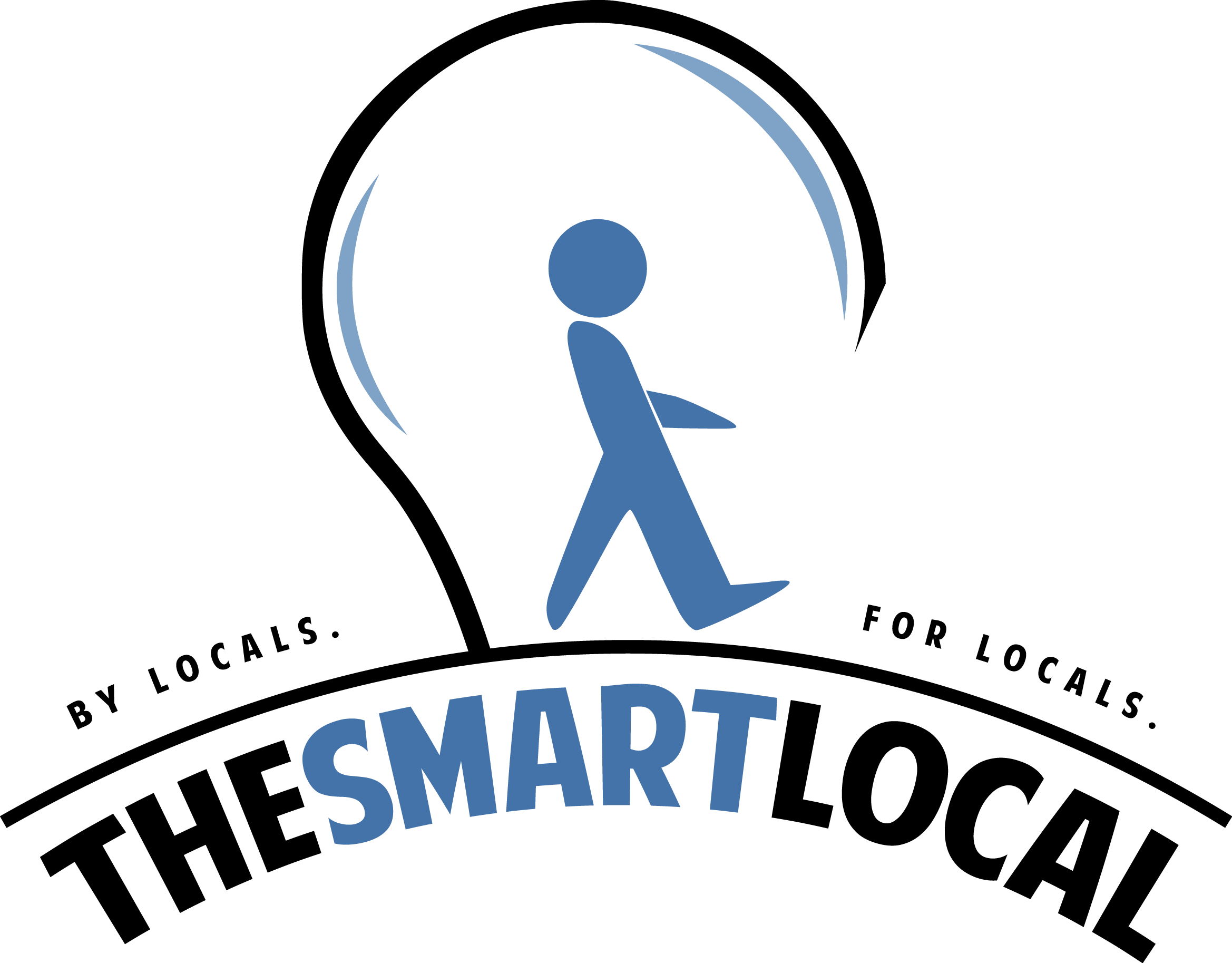 Drop us your email so you won't miss the latest news.