Chinese New Year outfits
Don't get me wrong, I love Chinese New Year. It's the time of the year where I stuff myself silly with steamboat, bakkwa and pineapple tarts.
But sometimes there's no hiding that you've been to too many houses for the day. Your standard three meals becoming something like, six? You just know that one kaypoh auntie you see once a year is going to start calling out your "weight gain". Sian.
Since CNY is an excuse to dress up in new threads, you might as well do so while allowing yourself to eat to your heart's content. It is the Year of the Pig anyway…
Take note of these styling tips when shopping for your new wardrobe additions.
1. Loose clothing – cheat with an outfit that doesn't hug your figure
One of the main areas you'll be conscious of is your waistline that will probably feel – and look- bloated after your second or third helping of CNY snacks.

Syret Printed Maxi Dress ($69.90), from Love, Bonito
One of the simplest ways to conceal this is by opting for loose-fitting apparel, such as a long and flowy maxi dress. Not only will they help hide the fact that you're about to reach your stomach space's limit, but they give the illusion of adding a couple extra inches to your height. You know what they say – fake it 'till you make it.
2. Patterns – avoid kaypoh questions from relatives by distracting with prints
The Naked & Famous Dobby Waffle Easy Shirt ($199) and Cat's Paw Japan Heavy Oz T-shirt in red ($79), from THE DENIM STORE
Incorporating subtle patterns eases your outfit's appearance on the eyes, and draws pesky attention away from your stomach area.

Pairing your prints with solid colours make them stand out.
You can also choose a patterned top with layering such as this floral-printed camisole from Love, Bonito below. Besides complementing the prints and colours, the flared hem will also double up as a shield from revealing that CNY food baby a tad too much.

Calla Printed Camisole ($33.90) from Love, Bonito
3. Opt for drawstrings – so you can keep adjusting on the go
Want to look your slimmest throughout the day? Pants with drawstrings, like joggers, are a godsend for this, letting you have the flexibility of customising your waist fit after every feast.

Track pants are super comfy and allows you space for your umpteenth steamboat.
Champion track pants ($139.90) from Well Bred
If track pants are not your go-to style, drawstrings on tailored trousers for girls are also life-savers this CNY season. Plus, the ribbon tie adds a feminine touch to your ensemble.

On her: Piper Polka Dot Asymmetrical Camisole ($36.90), Juwenta Paperbag Waist Cropped Pants ($46.90), and Faustine Pointed Slingback Flats ($46.90) from Love, Bonito
4. Stretchy material – for a comfortable and forgiving fit
Jeans are the easiest go-to when you've overslept and your mother is howling because you're late for your first house visit of the day. For forgiving bottoms, go for stretchable denim.

On her: Nudie Jeans Hightop Tilde Blue Stellar Jeans ($279) from THE DENIM STORE, New Balance Women's WRL247HC ($129) from LE Underground
On him: Nudie Jeans Black Skinny Jeans ($239) from THE DENIM STORE, adidas Originals NMD ($229) from LE Underground
It's not always easy finding the right cutting for jeans, but Nudie Jeans comes close to perfect. Who needs thigh gaps when their flexible denim collection ensures you get your most flattering fit.
adidas' Women's Originals I-5923 shoes ($180) from LE Underground
Pro tip: Going out over the long Public Holiday calls for some comfortable kicks. Pair your jeans with sneakers that show off your personal style while giving your feet some extra TLC.
5. Layers and outerwear – hide your CNY figure stylishly
Throwing on a hoodie/pullover + joggers combo will also do the trick towards hiding the pounds. The "oversized trend" is indeed in style, should anyone patronise you with a "you not hot meh?".
Champion pullover ($179.90), joggers ($139.90) and Script Sling Bag ($55.90) from Well Bred
Layering gives you the option of taking off an outer shirt or jacket if you decide the heat is truly unbearable. Draping it off your shoulders also works a la Ariana Grande's signature style.
On her: Grysa Bustier Peplum Top ($39.90) from Love, Bonito and Nudie Jeans Sten Light Authentic Denim Shirt ($299) from THE DENIM STORE
On her: Champion Men's Reverse Weave® Pullover Hood in Mustard ($139.90) from Well Bred. adidas' Women's Originals I-5923 shoes ($180) from LE Underground
On him: Champion pullover ($179.90), joggers ($139.90) and Script Sling Bag ($55.90) from Well Bred. Nike Huarache E.D.G.E. ($159) from LE Underground
Shop these CNY OOTD looks at 313@somerset and be rewarded
Take advantage of this opportunity to go on a shopping spree at 313@somerset just in time for the CNY festivities. Plus, getting your new outfits for visiting also means that you can redeem Lendlease vouchers! Even more shopping? Yaaas.
Image credit: 313@somerset
Here's how you'll be able to score those shopping vouchers throughout this CNY.
1. Springtime Rewards
Spend $150 and redeem a $10 Lendlease voucher. That's basically around how much you'll spend on an entire new outfit anyway. You'll just need to be early – redemptions are limited to the first 1300 shoppers.
Promo period: 11th Jan to 19th Feb 2019
2. Shop To The Top
Be the top Lendlease Plus spender of the week at 313 and get rewarded with $580 worth of Lendlease vouchers.
Promo period: 16th Jan to 19th Feb 2019
3. We've Got The Looks
Need more ideas for your CNY OOTD? Check out 313@somerset's Facebook contest, vote for your favourite look, and you could be one of 10 shoppers rewarded with $50 Lendlease vouchers each.
Promo period: 11th Jan to 19th Feb 2019
4. Win With #313HUATAH
If you see the God of Fortune roaming the mall, it's time to huat! Unleash your wildest CNY creativity by posting a picture with him on Instagram with the hashtag #313HuatAh to be one of 8 winners to walk away with $80 Lendlease voucher each.
Catch the God of Fortune:
Dates: 18th & 25th Jan 2019 (Friday)
Time: 12PM
Dates: 19th & 20th Jan, 26th & 27th Jan (Saturday & Sunday)
Time: 12PM & 6PM
Prosperity bags – make your bai nian a fashion statement
313@somerset's mandarin orange carrier lets you go visiting in style
Image credit: 313@somerset
For a better and more fashionable way to lug your arsenal of CNY items around this year, the first 2500 shoppers that spend at least $88 can redeem a chic Prosperity Bag and a set of 313@somerset customised angbaos to boot.
The latter come in Neon Pink & Orange, with champagne gold hot stamping for that extra huat – they'll add a little more colour to your angbao gifting!
---
This post was brought to you by 313@somerset. Photography by Thaddeus Lim.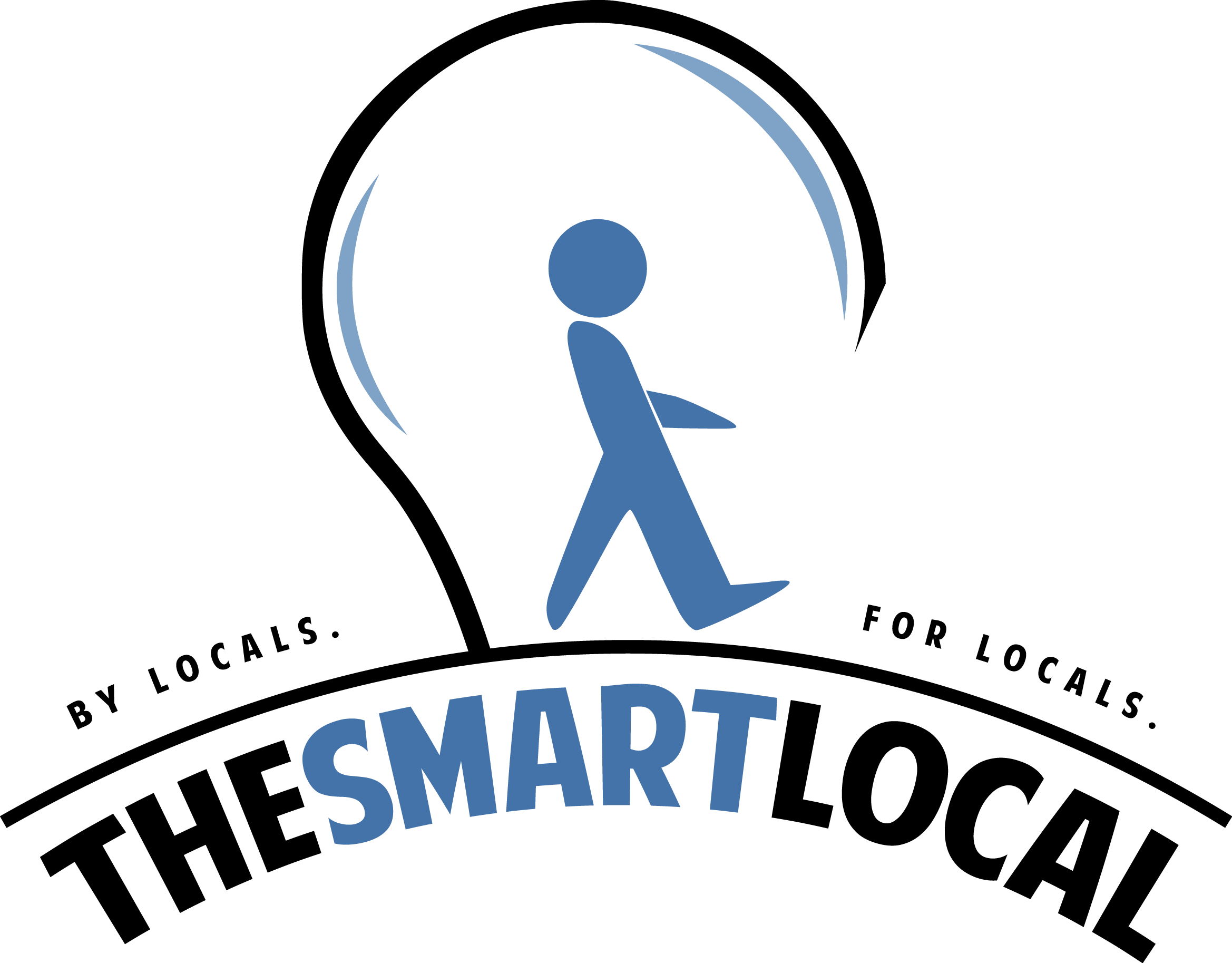 Drop us your email so you won't miss the latest news.