Tips for choosing polytechnic courses in Singapore
---
So you've decided on taking the polytechnic route after finishing sec school; but as you're looking at the multitude of diplomas in front of you, your mind starts racing: what if I choose the wrong one? What if I end up wasting a number of years on something I might not like?
In some ways, this choice may solidify your future career path. Talk about pressure for something that may affect the rest of your life.
While looking at your interests and thinking about your career goals are great ways to start, here are seven lesser known tips that will help you decide which poly course to apply for:
---
1. Shortlist courses based on subjects you're good at
---
A good way to start if you have little clue to what courses you'd like or even have an aptitude for would be to take a look at your current grades. Chances are, the subjects that you're excelling at right now are ones you're most interested in.
Based on this, you can at least narrow down your options in polytechnic to courses that offer foundations similar to that of your best subjects.
For example, scoring an A in chemistry could make you a good candidate for a Diploma in Applied Chemistry at Nanyang Polytechnic (NYP). Or if you did well in maths and physics, consider going for an engineering diploma.
Tip: Engineering has many disciplines and picking one can be an equally tough choice to make. NYP has a Common Engineering Programme so you only have to decide on your specialisations after gaining a good foundation.  From Year 2 onwards, you'll get to choose which of the 10 courses available you'd like to major in, such as Aerospace Systems & Management or Robotics & Mechatronics.
---
2. Look at job descriptions of companies you're interested in
---
As a kid, you've probably been asked what you'd like to be when you grow up. If you've got an answer but don't know where to start, here's a tip: look at job ads for education requirements. Here's an example:

Image adapted from LinkedIn
These will clearly state what kind of qualifications are needed for one to be considered in the first place. Even if they're only looking for those with higher education, this will at least give you an idea of what courses can help you head in the right direction.
You can even go a little deeper and look at employee reviews of companies you're interested in working at. Platforms like Glassdoor will have all the tea on the skills necessary to be competent in such a position.
---
3. Use your hobbies as a guide
---
When hitting the books, we know that our minds sometimes wander to things we'd rather be doing. If there's something you sink time, money and effort into outside of school, this could be a calling to pursue that hobby at a diploma level.
Budding photographers, for example, can expand on their knowledge of photography and content creation and learn to turn it into a business with a course like Visual Communication at NYP. Modules taught include the fundamentals of photography, as well as creative storytelling, so your portfolio pops.
Avid gamers, who get lost in the details of the 128-bit worlds they play, can benefit from their hours spent smashing buttons with Game Development & Technology. This diploma will be offered under the Professional Competency Model (PCM) from 2022 onwards.
Although it doesn't necessarily involve playing video games for hours on end, you'll get to create games and be certified in game development software.
Apart from learning industry-relevant skills, the course teams up with big names like Sony Interactive Entertainment. What's unique about such a collaboration is that these partners co-develop curricula, co-teach specific classes and co-certify skills to ensure students graduate ready for the workforce armed with skills that are in demand.
---
4. Decide if you would like to pursue further education in the future
---
Many treat poly as a stepping stone for further education in hopes that a degree will land them a career with better prospects. Although uni application isn't a must once you graduate, knowing if you'd like to can guide you in your course decisions.

Image credit: Unsplash
Just like our tip for checking job descriptions, you can check university guides for requirements for polytechnic graduates.
Of course, not all careers will require a university degree, and you can immediately start working with a polytechnic diploma. You can even check career prospects listed under each diploma on NYP's website. Plus, you can slowly build up valuable work experience as long as you put in the effort.
---
5. See what jobs are in demand and the skills they require
---
If your concerns are about landing a stable career in the future, try looking up roles that require more applicants and the skills they require for a head start. Turn to portals like MyCareersFuture and LinkedIn, both of which regularly survey companies on in-demand skills they're looking at.
For example, MyCareersFuture has listed digital media and finance as two sought after skills by companies in 2021. You can get a head start on your peers hoping to enter these industries with select diplomas at NYP. Mass Media Management has multiple modules covering digital media, while several diplomas like Business & Financial Technology and Banking & Finance teach FinTech.
With these proficiencies in mind, it'll be easier to find courses that will fit your interests. Nanyang Polytechnic students can get additional professional accreditation for some of these skills under the PCM.
---
6. Take an online aptitude test
---
Personality tests aren't just great time fillers when you're procrastinating during a major study sesh. These tests can offer an insight into your strengths and weaknesses, and even the environments you might thrive in.

The Enneagram segments profiles into nine types. Type 2s, for example, would find fulfillment in a career that helps others. Diplomas in Nursing or Social Work may best suit such types.
Image credit: Zula
Aptitude tests, such as the ones on Career Fitter and the Enneagram test on Truity can also turn you towards industries and specific roles that maximise your potential. Better yet, these tests are free to take.
With such information, you can at least zero in on courses that would be more suited for your personality type.
---
7. Reach out to school seniors and course lecturers
---
Despite all the information websites and course brochures can provide you, there may be no better way of gleaning information than straight from the source. If there's anyone who can provide honest feedback on what it's like studying a particular subject, it'll be your seniors.

Image credit: NYP
Reach out and get them to dish on things like expectations versus reality when it comes to the course they're in. You can even check in with seniors who hold similar interests and grades to hear what they have to say about the choices they've made.
Likewise, lecturers at polytechnics are also a great resource for information. Since they're the ones teaching the material, they can better advise on things like projects you'll be working on and possible internships available when you join the course.
---
Attend NYP Open House 2022
---
Unless you have your own personal network, getting in touch with a lecturer or senior may be tough. But there's always the NYP Open House where you'll be able to speak to faculty to pick their brains on the institution and courses they offer, or join a game with current students and have fun while quizzing them on poly life.
It's your opportunity to find out more about NYP's culture. Perhaps you will find the sense of belonging during your years here and beyond that NYP is known for.
Happening from 6th – 8th January 2022, the hybrid open house has both online and onsite activities that will provide you with all you need in making the right choices for your polytechnic education.
You'll be able to hear from current students and lecturers at live talks that introduce the various schools and courses under NYP.
The talks aren't just geared at prospective students; parents will want to tune in to the CHOICES Parents' Webinar on 7th January 2022, 7PM that will be taking place online. Key speaker Ms Jeanne Liew, who is the polytechnic's Principal and CEO, will share with parents the deciding factors for a polytechnic education.
At the same time, learn about the three common "mistakes" made  during the Joint Admissions Exercise (JAE). There'll also be a Q&A session, as well as breakout discussions. Lecturers will be present to take on course-specific questions then.
If you have a burning question that requires more personal advice, sign up for a 1-on-1 e-consultation to get the full deets.

Step into the lab for Fun with Materials Science, a taster workshop happening at the NYP Open House
Image credit: NYP
For those who prefer a more hands-on approach, sample courses in bite-sized sessions at the Taster Workshops. You'll be able to get a glimpse of what students can learn, like coding your own game or even running your own sustainable business.
If time permits, take a trip to campus for physical guided tours for a peek into what happens in the six academic schools on a day-to-day basis. Otherwise, the 360-degree virtual tour is available online for you to check out at any time of day.
With such a wealth of information at your disposal, choosing your course choices for the upcoming JAE or Polytechnic Foundation Programme Admissions Exercise will hopefully be no less daunting than deciding what to eat for lunch.
---
This post was brought to you by Nanyang Polytechnic.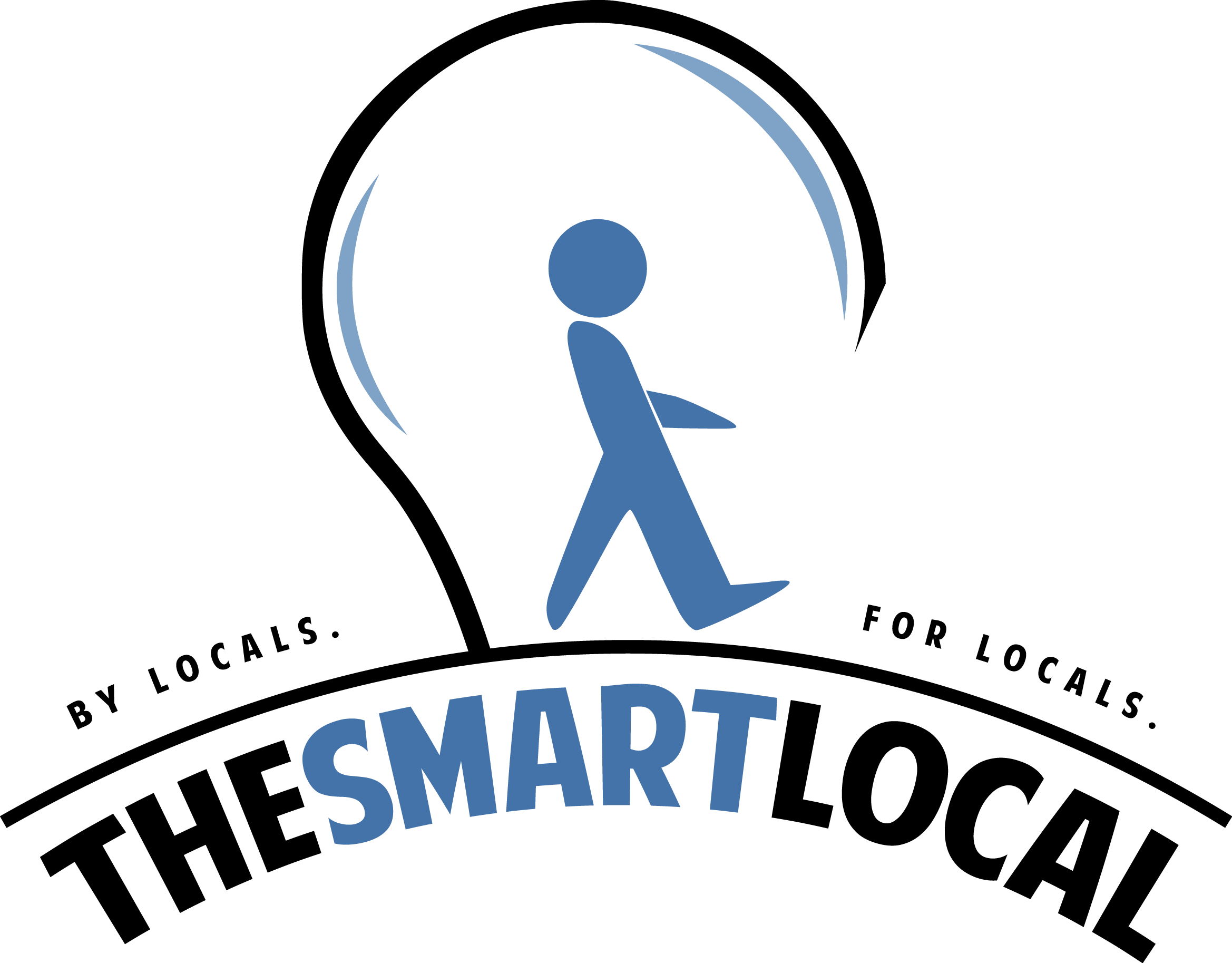 Drop us your email so you won't miss the latest news.