Welcoming the Chinese New Year
Chinese New Year is around the corner and it is once again the time where family from near and far gather to reunite over a meal or more. It's the chance for everyone to catch up with what has been going on in each other's lives for the past year and usher in the new one with wishes of prosperity.
So to kick-start the new lunar calendar, we have a list of restaurants that serve sumptuous meals that will not break the bank while you usher in the new year and keep the prosperity going!
1. Jeff Lee Kitchen – Sg Buloh
Hidden amidst an industrial area in Sg Buloh you will find Jeff Lee Kitchen which has been serving really good food for many years now. What started with just one fan ventilated shop lot has grown to 3 shop lots and with air conditioned sections. This is where you get simple food at its best!
Famous for their Pei Pa Duck, Standing Chicken, Pork Belly dishes and Pumpkin treasure; you won't be disappointed with anything this place offers. Just make sure you make reservations as they are always full, be it weekdays or weekends.
Address: Lot 4133, Jalan Perkhidmatan, Kampung Baru Sungai Buloh, 47000 Selangor
Telephone: +603-6156 1817
Opening Hours: Daily 10 AM – 3 PM & 6 PM – 10 PM | Closed on Thursdays
Price: RM35-45/person
2. Yap Yin and Bak Kut Teh – Seri Kembangan
This roadside restaurant may be difficult to find and parking is also limited but it's all worth it for their interesting menu. You won't be able to help looking around at the other tables wondering what they are having if you are new to this place and unfamiliar with their menu. They are known for their "Sang Yu" (Snakehead Fish) dishes which ranges from a simple steam with soy sauce preparation to brands essence or even a hotpot. Their braised pig trotters and crispy pork belly are equally satisfying.
If you have room for more, do try their bak kut teh as they serve a pretty good broth that is less heavy on the herbs but still flavoursome. This place doesn't have a printed menu so feel free to ask for recommendations or point at what other people are having.
Address: No. 1231, Jalan Sekolah, 43300 Seri Kembangan, Selangor
Telephone: +603-8943 5426
Opening Hours: Daily 1130 AM – 10 PM
Price: RM35-45/person
3. Sek Yuen – Pudu
This place is an institution when it comes to serving up traditionally prepared Chinese food. They have been around since the pre-merdeka days and still cook using wood fire. Currently run by the second generation of the family, they continue to prepare their sumptuous offerings the old fashion way.
They are known for their Lang Pun (Cold Appetiser) which comes with an assortment of chicken and seafood, Pei Pak Duck and their Kwai Fa Chi (Imitation Sharkfins with egg). You should definitely also order their Yee Sang this Chinese New Year as they prepare all their ingredients in-house and nothing is outsourced including the crispy bits which are fried in-house.
Address: No. 313 & 315 Jalan Pudu, Pudu, Kuala Lumpur 55100
Telephone: +603-9222 0903 | +603-9222 9457
Opening Hours: Daily 11 AM – 10 PM | Closed on Mondays
Price: RM40-50/person
4. Wong Poh – Bukit Mayang Mas
Butter Crabs; that is the must order dish in Wong Poh and do not forget to order the mantau to mop up that delicious sauce. This place has been serving all sorts of delightful seafood dishes.
Other recommended dishes are their Claypot Crab Porridge, Kung Pao Mantis Prawn, Salted Egg Yolk Squid and Fried Pork Knuckle. Be ready for a cholesterol onslaught that is too good to resist.
Address: 36 & 38 Jln BM 1/2, Bukit Mayang Mas, 47301 Petaling Jaya
Telephone: +603-7803 3527
Opening Hours: Daily 1130 AM – 230 PM & 530 PM – 11 PM
Price: RM40-50/person
5. Hau Kee – Cheras
This restaurant has physically grown in size over the years but is still packed to the brim most days. If you look around the other tables you will most probably spot a bucket on most tables; they are known for their Bucket Chicken which is essentially steamed village chicken with premium soy sauce, sesame oil and Chinese herbs that enhance the flavours of the chicken.
They also serve some pretty good seafood like Siong Tong Lala (clams in superior broth) and crabs in various style. Also recommended are their Marmite Pork Ribs and Lotus Root and Macadamia Nut Stir-Fry. This place may seem messy and noisy but it does have some really good food.
Address: 12, Jalan Kaskas 2, Taman Cheras , Kuala Lumpur 56100
Telephone: +603-9130 0113
Opening Hours: Daily 4 PM – 2 AM
Price: RM40-50/person
6. Lala Chong – Kayu Ara
With a name like that, it is no surprise what they are famous for. Of course it is lala and their siong tong lala (Clams in superior broth) is truly well done. The clams are plump and juicy and the broth is to-die-for. Besides the lala, you should also try out their superior tofu soup which is a play on sharksfin soup but is instead filled with diced seafood and tofu. This dish is shark AND tummy friendly.
Seafood is definitely the strongpoint of this restaurant so don't miss out on their butter crabs which has this luscious sauce which you will mop up with their crispy on the outside but soft on the inside mantau. This place used to be in Subang but despite the shift in venue, it has not loss the hordes of customers that flock to this place which is a sure sign of good food.
Address: Lot 13556, Jalan Cempaka , Kayu Ara , Petaling Jaya , 47400
Telephone: +603-77281906
Opening Hours: Daily 11 AM – 11 PM
Price: RM45-55/person
7. Gold Dragon City – Paramount
This place is always brimming with customers and for many good reasons. They offer a myriad of Chinese dishes executed well. For this Chinese New Year, you might want to have their suckling pig which is crispy and tasty without being too fatty. They are also known for their roasted duck and seafood dishes.
For a sweet note to end your meal, their lotus paste pancake is crispy on the outside with a smooth filling. You will definitely want to make reservations for this place or risk being turned down.
Address: 16, Jalan 20/16a, Taman Paramount, 46300 Petaling Jaya, Selangor
Telephone: +603-7876 4633
Opening Hours: Daily 12 PM – 10 PM
Price: RM60-80/person
8. De Hunan – Kuchai Lama and Puchong
Now for something different this Chinese New Year, how about trying out some Hunan Food. Hunan is a province in China that is known for their spicy style of cooking, but don't mistake it with the Szechuan style, which is usually oilier and peppercorn-heavy. Hunan food is dryer and heavier with a combination of fresh and dry chili that still packs a punch. The spiciness definitely starts from the get go as their choices of mini cold starters are a spicy introduction to what has to come.
Their Steam Fish with Spicy Sauce is highly recommended. You can opt for the whole fish (head and body) or fish slices. Both are good because the fish is always fresh and tender. Another must try is their stir fried cabbage with fried pork belly and chili. This vegetable dish is so sinfully good but it is not a healthy dish as you would expect of a vegetable dish. They serve really good pork, lamb and even frog leg dishes. I definitely recommended this place if you're looking for something different.
Kuchai Lama
Address: No 2, Jalan Kuchai Maju 6, off Jalan Kuchai Lama, 58200 Kuala Lumpur
Telephone: +603-7987 9318
Opening Hours: Daily 11 AM – 11 PM
Price: RM30-40/person
Puchong
Address: No. 42, Jalan Puteri 2/4, Bandar Puteri, 47100 Puchong, Selangor Darul Ehsan.
Telephone: +603-8063 9318
Opening Hours: Daily 11 AM – 11 PM
Price: RM30-40/person
9. Fong Lye – Imbi
From one end of the spectrum to another, Fong Lye is another restaurant that is unique and serves dishes that are lighter on the palette. They offer simple and delicious Taiwanese food. Many may know of the outlet in The Gardens or Sunway but what most of you may not know is that the Imbi and Hartamas (currently closed for renovation) outlets have slightly different menus. Here, they serve ala carte dishes instead of the usual set meal.
Famous dishes here are the Three Cup Chicken, Fried Fish Hotpot Soup, Braised Beef and the most popular yet most simple dish; the Taiwanese Sausage. All their dishes may be light but they're full of flavour. The place is consistently packed so a reservation is a must if you don't want to be waiting for a long time or even worse, not get seated.
Address: 94 Jalan Imbi , Kuala Lumpur , 55100
Telephone: +603-2145 6061 | +603-2145 6193
Opening Hours: Daily 11 AM – 230 PM & 6 PM – 930 PM
Price: RM35-45/person
10. Putien – 1-Utama, Sunway Pyramid and SS15 Courtyard
Staying on the same theme of non-Malaysian Chinese food offerings, Putien serves Heng Hwa dishes which originates from the Putian City from the coastal suburb of Fujian province, China. The flavours of their food is fresh and light, the ingredients are sourced from the best.
They are known for simple dishes with quality ingredients like Drunken Cockles, Iced Abalone, Tofu Soup, Fried Taro Cubes and Heng Hwa Fried Beehoon. The menu is limited but every item on it is well thought out and cooked well.
Click here for more information.
11. Village Roast Duck – Gardens, Pavilion and Bangsar Village
This place serves some really delicious roast duck. However, that isn't the only thing that is good, the roast pork belly, barbeque pork and soy braised chicken are equally as good. Evenmore, they will debone everything before serving if you ask.
Other dishes worth mentioning is their salted egg yolk crispy fish skin,crispy shredded duck, braised salted fish pork belly claypot and their string beans fried with olive leaves. There is nothing fancy about the food here but they are yummy. They even provide complimentary soup and dessert (herbal jelly) to start and end your meal.
Gardens
Address: LG-205, LG Floor, The Gardens Mall, Mid Valley City, Lingkaran Syed Putra, 59200 Kuala Lumpur
Telephone: 03-2201 5095
Opening Hours: Daily 11 AM – 10 PM
Price: RM30-50/person
Bangsar Village
Address: Lot 8, 1st Floor, Bangsar Village Shopping Centre 1, Jalan Telawi Satu, Bangsar Baru, 59100 Kuala Lumpur
Telephone: +603 2287 4128
Opening Hours: Daily 11 AM – 10 PM
CNY Opening Hours: Closed from 8th – 9th February 2016
Price: RM30-50/person
Pavilion
Address: Dining Loft, Level 7, Pavilion KL, Jalan Bukit Bintang, KL
Opening Hours: Daily 11 AM – 10 PM
Price: RM30-50/person
12. Purple Cane – Chinese Assembly Hall, Gardens, Shaw Parade and Paradigm Mall
Purple Cane stands apart from the rest of the Chinese restaurants because they use tea in all their recipes. With creativity, they found ways to infuse tea in all of their dishes, from appetizers to desserts.
Their best dishes are simple ones like the Fried Abalone Mushroom with dry chili and tea, Tea Smoked Duck, Chicken Bak Kut Teh, Lei Cha and of course you shouldn't miss trying out the wide selection of tea. The dishes are light on the palate with a fragrant tea undertone.
For more information on;
Chinese Assembly Hall, click here.
Gardens, click here.
Shaw Parade, click here.
Paradigm Mall, click here.
13. Oversea – Imbi
Overseas is a chain restaurant having outlets all over Klang Valley however their most popular outlet is definitely the one in Imbi. The food there seems to be better than the rest. Famously known for their Barbeque Pork which has just the right ratio of lean meat to fat. The caramelization on the outside of the pork is just sheer bliss as it melts in your mouth. It is often sold out very early in the evening so please pre-order the barbeque pork.
Another dish often ordered during CNY is their Lap Mei Fan (waxed meat claypot rice) which comes with a generous selection of various cuts of waxed meat to be mixed in with the rice laced with a black sauce concoction. Don't miss their extraordinary classic food that includes a few reinventions.
Address: 84-88, Jalan Imbi, 55100 Kuala Lumpur, Malaysia
Telephone: 03 – 2144 9911
Opening Hours: Daily 1130 AM – 230 PM & 530 PM – 1030 PM
Price: RM50-60/person
14. Loon Sing – Nilai
This restaurant is not exactly in Klang Valley but south of the city in Nilai town which is a 40 minute drive away. Despite the distance, many people still travel here for their Buddha Jump Over the Wall which is a decadent soup filled with abalone, sharksfin, fish maw, scallops and other good stuff. The price is more reasonable than those sold in KL which is the main attraction.
They have won several food awards. Their most famous dish is Dong Po Yuk (Braised Pork Belly) served with steamed mantau. If you are looking for decadence this CNY, this restaurant would be a good option.
Address: PT 2484, Kawasan Perindustrian Nilai 2, Block D, 71800 NIlai, Negeri Sembilan, Malaysia
Telephone: +606-799 7787
Opening Hours: Daily 8 AM – 1030 PM
Price: RM60-90/person
15. Oriental Pavilion – Jaya 33
If you are ready to splurge this CNY, come here. They offer a good selection of Chinese classics with a modern twist. They have unique dishes on the menu items that are served individually. This lends a premium feel as Chinese food is normally shared.
Overall, you will have a very enjoyable dining experience here. This is especially because the food here is consistently well executed. The individually portioned cod fish are tasty albeit small in portion.
Address: P1-04, Level 1 Podium, Jaya 33, No.3, Jalan Semangat, Seksyen 13, 46200 Petaling Jaya, Selangor Darul Ehsan
Telephone: +603-7956 9288
Opening Hours: Mon – Sat, 11 AM – 3 PM & 6 PM – 11 PM | Sun & PH 10 AM – 3 PM & 6 PM – 11 PM
Price: RM80-120/person
Gong Xi Fa Cai
Chinese New Year is a time for families to gather and take time away from their busy schedules to spend time with each other. Having good company while enjoying good food is the definitely the epitome of having the best of both worlds. If you have your own favourite Chinese restaurant, let us know in the comments box below!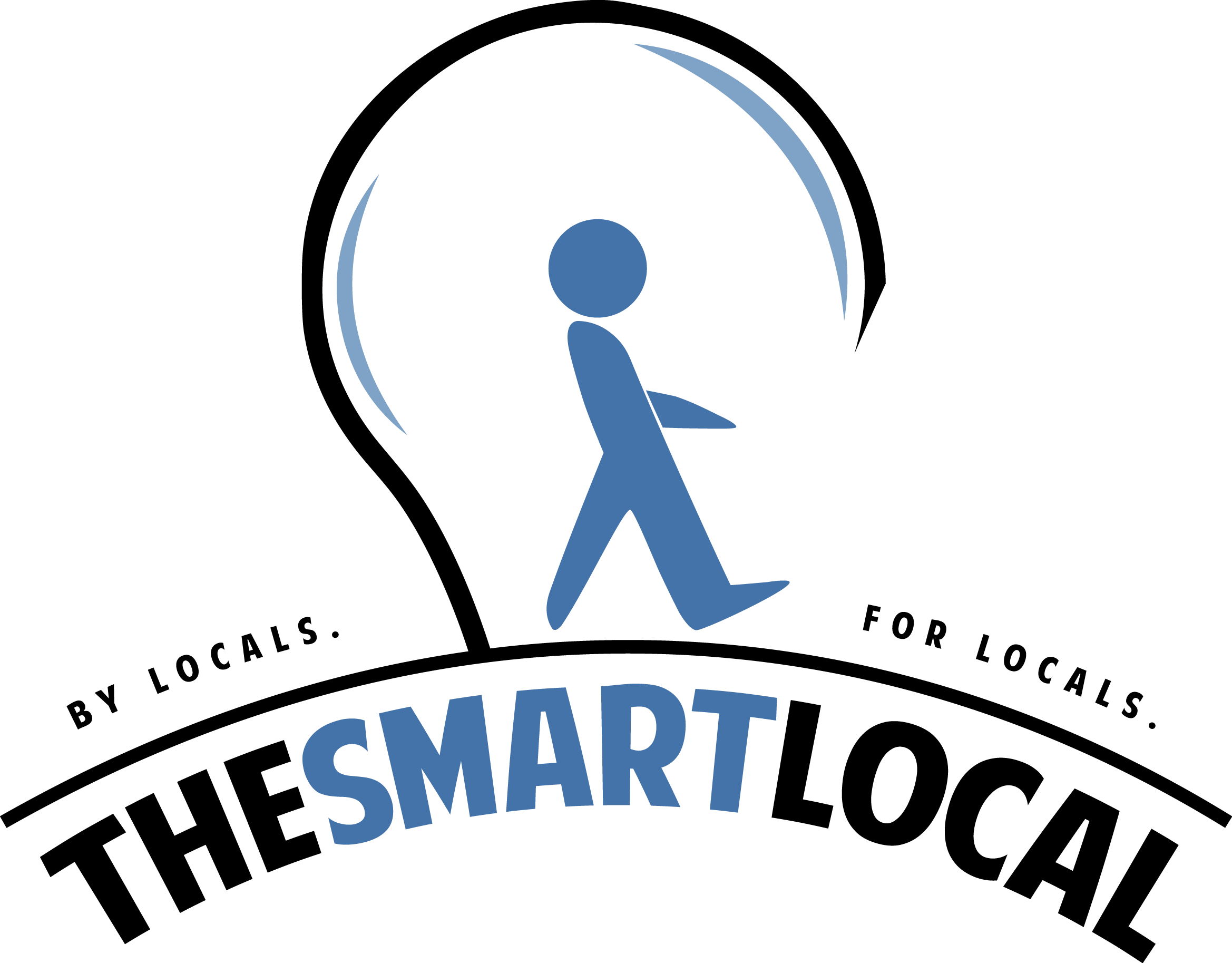 Drop us your email so you won't miss the latest news.