Chiang Mai – The "New City"
One can call me a city girl. The exciting bustle of a concrete jungle, sophisticated buildings, and how the city goes up in lights once night falls – I love it all. But one place is about to shake things up.
While it's our way of life to see places of cultural and heritage significance get uprooted one after another, Chiang Mai has the luxury of land to accommodate the best of both worlds. The 719 year old beauty has redefined the quintessential city experience with its intriguing juxtaposition of culture and modernisation that everyone needs to see.
Here are 10 experiences unique to Chiang Mai that you'll never find back home.
10 Must-Dos When in Chiang Mai
1. Ride on a hot air balloon
Never in my wildest imagination was there ever a version of myself on mankind's first successful flight technology. This is Pixar's Up in real time!
The anatomy of a hot air balloon is comically simple – a gigantic balloon and a basket. At Balloon Adventure, only 1 flight is scheduled to take off at around 7am, before the air heats up and turns turbulent. I'm not an early riser, but waking up at 5am was never this worthwhile.
Climbing to 400 metres above sea level, it felt unreal to gradually lose sight of the surrounding landscape. "Oh my god, this basket holds all 23 years of my existence!" I thought as my legs turned wobbly. But at the best vantage point in the universe to watch a spectacular sunrise, you'd put even your greatest fears on hold.
If you're a window seat person on the aircraft, the uninhibited 360 degree view of the landscape will blow your mind. On our descent, we could see clusters of old houses, prancing farm animals, and locals waving to us. The preview of Thai kampung life before we landed on a rice field was a lovely conclusion to a cruise in the skies led by balloons.
Price: 8800THB (~SGD365)
2. Traditional Khantoke Dinner
Khan means "a bowl of water" and Toke means "round table". The Khantoke Dinner is a Northern Thailand tradition where dinner and dance is enjoyed in a communal fashion. Some dances featured slow movements symbolic of their gentle pace of life, but I especially loved the choreographies adapted from children folk games.
In Taiwanese culture, people release sky lanterns to send their wishes to the heavens. But in Thailand, Khom Fai symbolizes liberation from one's bad luck. Sadly, in light of the recent aviation mishaps, the governor has officially suspended this practice, and along with it my highly anticipated Tangled moment.
Source
3. Conquer all 32 ziplines at Flying Squirrel
Having went on the Flying Fox when I was 11, I thought this was a milder version of ziplines. I'm so naive it's laughable.
At Flying Squirrel Zipline Park, I was greeted with some of the most thrilling installations on the mountaintop. With more variety than you can imagine, some of the more novel rides sported skateboarding, abseiling and cycling concepts. Of all 32 ziplines, the longest of all spanned 600 metres, during which I repeatedly berated myself for glancing downwards.
"Sabai Sabai!", our instructors teased. This means "take it easy" in Thai, pretty much their version of "relac ah!" But no language makes sense when you're 55 metres above ground on the park's tallest conquest.
Once you start you can't stop. I'm serious, it's not physically possible to back out! But hang in there and enjoy the ride. After getting a year's worth of adrenaline rush, I'm pretty sure I qualify for the Dauntless faction now.
Price: 2699THB (~SGD112)
4. Bask in the climate atop Doi Inthanon
In the sweltering heat of Chatuchak in BKK, I once lamented: is there no place in Thailand that I wouldn't melt in?! Be careful what you wish for, because in the 8 degree cold on Doi Inthanon, I had mixed feelings.
Just kidding – I loved it.
Source
The best time to visit Chiang Mai is during winter, between December to February. No matter the season, a visit to Thailand's highest mountain offers a cool respite 2565 metres above sea level.
The summit is a 2 hour drive from its base, but prepared to be handsomely rewarded by clear skies, exceptional fresh air and flower species that can only be found here. Temperature can even dip below 0 degrees at times, so be sure to dress warmly.
Some may see the cold as a pain. But I see my glass as half full with hot coffee.
5. Wachirathan Waterfalls
En route to the peak of Doi Inthanon, you will find the Wachirathan Waterfalls. Standing at 80 metres tall, its waters are wide and raging especially during the wet season, pouring forth so voluminously that surrounding visitors can feel its spray. A loop walk surrounds the waterfall, leading you to an elevated viewing platform for better photography angles. But watch your step – the ground can get slippery!
Its water flows down the mountain into the Ping river of Chiang Mai, which extends into Bangkok some 719 kilometres away.
6. Thai Sakura
If you still aren't convinced about Chiang Mai during wintertime, here's another reason. In the months of January and February, visitors can admire (read: camwhore with) Thai Sakura trees in full bloom at Doi Inthanon National Park! Exclusive to Northern Thailand, the cherry blossoms are grown from a special variety of wild cherry. These elusive flowers are a dramatically photogenic sight, and even more beautiful for their impermanence.
Sharing the Thai Sakura's grounds are our adorable furry friends, who interrupted our photo-taking frenzy by abruptly charging out in herds. If you're as lucky as we were, they'd make an appearance to make your experience especially memorable.
7. Royal Twin Pagodas
The Royal Twin Pagodas sit not too far away from the summit of Doi Inthanon. Each situated on a peak, they were constructed to commemorate the King's and Queen's 60th birthday. Visitors who venture into the Pagoda can pay their respects to the images of Buddha in the peace and quiet of the shrines.
While the architectural beauty is supposed to be its main highlight, most visitors seemed more preoccupied with taking pictures of flowers and cabbages. But with such pretty surrounding gardens, it's not hard to see why.
8. Wat Phra Doi Suthep
Wat Phra Doi Suthep is one of the most sacred and revered Buddhist temples in Chiang Mai, home to a relic of Buddha. Located atop the mountain, the temple is a 25 minute drive from the city. The 2nd floor terrace makes a perfect observatory to see the pastel skies hovering over Chiang Mai at sunset. Here, the picturesque view is so panoramic that you can even spot the airport's runway.
Once the sky darkens, the Chedi, a grand mount of gold, is more glorious than ever. The Chedi is the reason for Doi Suthep's exceptional holiness, enshrining a lavish collection of sapphire and rubies along with Buddha's cremated shoulder bone. The surrounding fences represent "guardians" present at the cremation ceremony, around which visitors would walk 3 rounds in a clockwise direction to pay their respects.
Monks have testified to the relic's divine powers, sighting colourful light rays emerging from the Chedi. Magical beams or not, the majestic sight had me awe-inspired in Chiang Mai for the umpteeth time.
Price: 30THB (~SGD1.25)
Opening Hours: 7am-5pm
9. Chiangmai Night bazaar
A stroll in the The Chiang Mai Night Bazaar on Chang Klan Road is a fabulous way to soak up the city's vibrancy after dark. You can expect to find a wide array of street food and local goods like handicraft, artworks and tea leaves. Despite the variety, I found some shops to be slightly repetitive, with their offerings of phone accessories and souvenir tees.
The bazaar remains popular among visitors nonetheless, as its lively atmosphere and friendly shopkeepers continue to draw people in. People here are friendly and genuine, smiling at you even if you walked away without buying from them. Come prepared with some handy phrases, as bargaining in their language is likely to get you better prices.
Even if you don't, sabai sabai. It's all in good fun.
10. Shopping at Warorot Market
Some may argue that night markets are a tourist's affair. But even for the more discerning tourists, Warorot Market promises a colorful experience.
Unlike the night bazaar, the Chinatown of Chiang Mai sells mainly fruit, vegetables, spices and ready-to-eat snacks. The variety of fresh goods is incredible, and it's not hard to see why this place is bustling with activity, busy with locals shopping for their groceries. The sights and sounds give the market a great deal of character, making it the perfect spot to spend a morning in Chiang Mai.
The local produce section is a brilliant way for tourists to spend their remaining Thai Baht before bidding the city goodbye. Here, you can bring home a piece of Chiang Mai in the form of cooking mixes, dried fruit slices or even fried worms to terrorize friends who asked for souvenirs.
Modern City, Small Town Demeanor
I've been to 4 different places in Thailand, but there's nowhere quite like Chiang Mai.
Tourism's erosion of local culture is an ongoing debate in the industry, but Chiang Mai has in her possession an impeccable yet delicate balance between development and cultural integrity. I discovered this at a roadside market on Doi Inthanon, where the Hmong ethnic group warmly welcomed visitors to browse their homemade wines and fresh produce.
I arrived in Chiang Mai clueless and half expecting it to be similar to Bangkok, only to be proven wrong in the best way possible. Between her outstanding architecture, magnificent sceneries and her extensive wealth of personality, it'd be really hard to put a finger on what I adore most.
Flying To Chiang Mai
SilkAir operates a 3 hour direct flight to Chiang Mai every day, offering a seamless and professional flight experience delivered by the meticulous cabin crew. If you can't sit through a 3 hour flight with no entertainment, Silkair Studio makes sure you'll never be put through such torment again.
This new in-flight entertainment system is free and available on selected aircrafts, allowing passengers to stream selected movies and music onto their personal mobile devices via Wifi.
Child's Dream Foundation, Chiangmai
This trip was organized by SilkAir and the Tourism Authority of Thailand to hold the signing ceremony with SilkAir's new Charity Partner in 2015 – Child's Dream Foundation, whose travel expenses will be funded by the airline.
The non-profit organization was founded by Marc Jenni and Daniel Siegfried to provide healthcare and education for underprivileged children in the Mekon Sub-Region, with its operations based in Chiang Mai along with the safe house – a shelter for children receiving treatment. In Marc's words, "Every child should attend school healthily and have access to a desk, a chair and a teacher."
I can read minds. You will also like:
---
This post was brought to you by SilkAir and Tourism Authority of Thailand.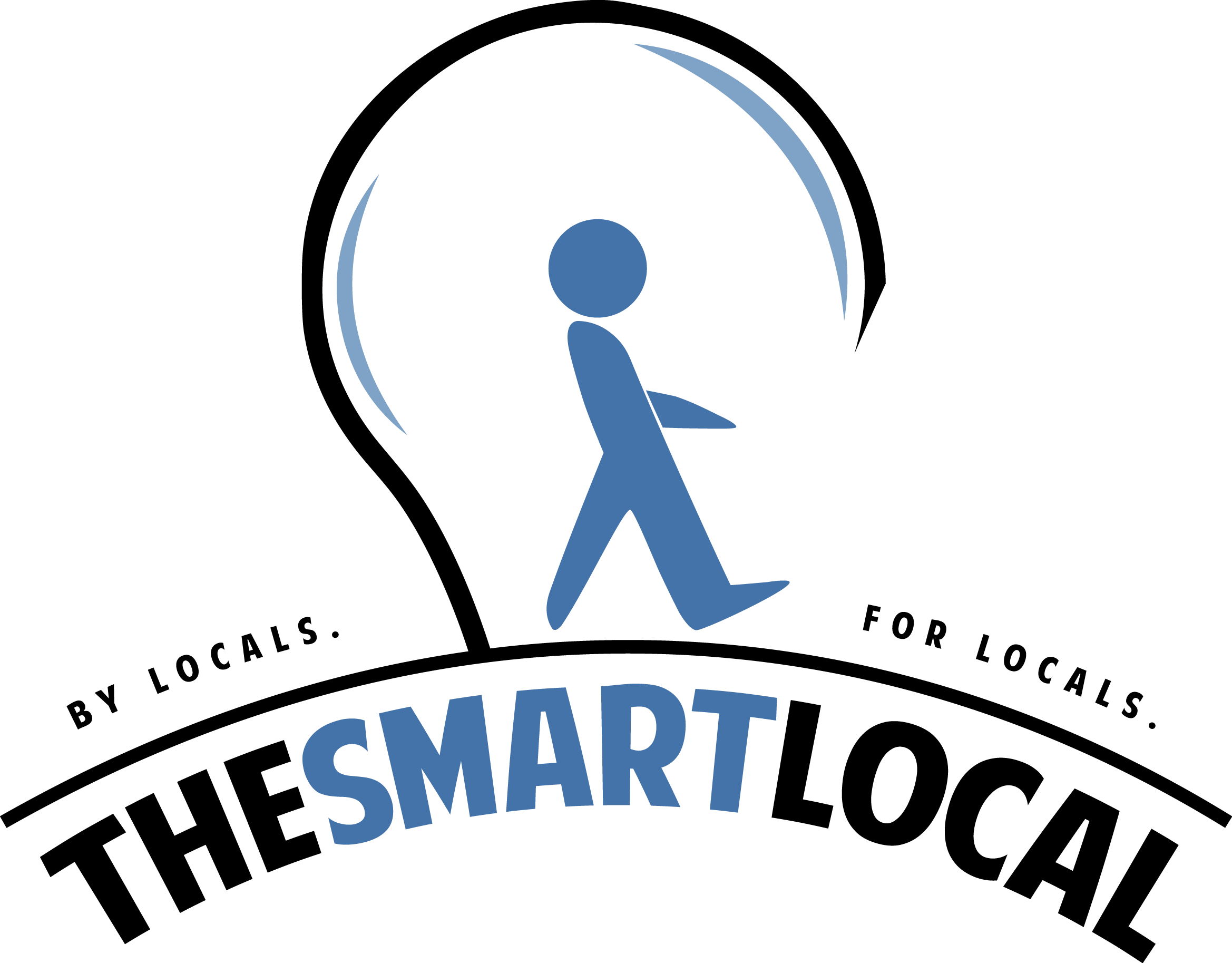 Drop us your email so you won't miss the latest news.