Treat yo' self on a budget – thanks to discounted trainee services
Source: @wangjay95
The feeling when you walk by an atas restaurant and don't even bother looking through the menu because you know it's out of league – that's something many of us are painfully familiar with. Whether it's a lavish meal or a pricey perm you've been dying to get, resist no more – because here are places where you can enjoy such services at unbelievably marked down rates.
1. The Top Table – fine dining at a fine price
Cheesecake with mixed berry compote and yogurt sherbet Source
You don't have to blow hundreds of dollars to bring your date to atas eateries when you can just visit a culinary school's student-run restaurant. At The Top Table, you'll receive service of fine dining standards at a way lower cost.
Run by Temasek Polytechnic in conjunction with the Culinary Institute of America (CIA), The Top Table offers mainly Western, Italian and French cuisine, from $6 gnocchi to $16 steaks.
Source: @ho_oray
The Top Table switches up their menu every semester, providing both their customers and students with more variety. They only operate from mid-August to mid-November annually due to the structure of their academic year – so remember to mark your calendar!
Note: Make sure you give them a call to reserve a table before you visit
Address: 21 Tampines Avenue 1, Temasek Polytechnic, Block 31, Singapore 529757
Telephone: 6780 4250
Opening Hours (Mid-August to Mid-November only): Mon- Fri: 11.30am – 1pm (Closed on weekends and public holidays)
Website
2. Toni & Guy Academy – Get a $75 haircut at $25 instead
Although unable to compete with the $3 haircuts you get below your HDB block, Toni & Guy Academy – the education centre of Toni & Guy Hairdressing – offers you the hair-styling services at less than half of the regular salon price.
One of their highlights – pun intended – is definitely getting a $75 haircut at $25 by the trainees. Besides haircuts, Toni & Guy Academy also offers other hair styling services such as highlighting, rebonding and perming. Give them a call to book your slot and find out more details on specific styling services.
Address: 205B Thomson Road, Goldhill Centre 307639
Telephone: 6334 4883
Opening Hours: Mon – Fri: 10am – 6pm
Website
3. NUS Dentistry Faculty – extraction, not extortion
Gone are the days where dentist visits were funded by our parents and reimbursed by the tooth fairy. Painful extractions have now become even more painful – with hefty dental bills. But that doesn't always have to be the case when you have undergraduates from the NUS Dentistry faculty looking for willing patients to treat.
At almost a 50% mark-down from standard rates, NUS Health Centre offers dental treatment by undergraduates studying dentistry, for certain procedures including tooth extractions (from $10 onwards) and filling ($7 onwards). They don't do general cleaning/polishing, so do only visit them with a specific treatment referral from a polyclinic.
Note: Price estimations are given on a case-by-case basis, so do make sure you call them and book an appointment beforehand.
Address: 5 Lower Kent Ridge Road; NUH Dental Centre,Main Building; Dental Centre 1, Level 1, Singapore 119074
Telephone: 6772 4921
Opening Hours: Mon – Thu: 8am – 5.30pm | Fri 8am – 5pm (Closed on weekends)
Website
4. The Sapling – wallet-friendly gourmet food
Source: @nurul_fitrah
In this Western-Asian fusion restaurant run by Singapore Hotel And Tourism Education Centre (SHATEC), you will find delectable gourmet food at unbelievably affordable prices. With dishes like Battered Fish Fillet with Salted Egg Sauce ($12.90) and Pan Seared Kelong Sea Bass ($13.90), you'll find yourself unable to decide on just one dish.
Source: @iamdylanwong
Top up $5.50, and you'll be able to enjoy unlimited soup, salad, dessert, coffee/tea!
Supporting aspiring culinary students and enjoying good food without having to eat grass for the rest of the month? It's a win-win situation!
Address: Enabling Village, 20 Lengkok Bahru, Academy Block #01-17, Singapore 159053
Telephone: 6472 0933
Opening Hours: Mon – Fri: 11am -10pm | Sat: 8am – 10pm (Closed on Sundays)
Website
5. Kimage Hairdressing School – $6 haircuts with wash and blow
You can now be that basic Tumblr girl with a caramel balayage on wavy hair – without having to fork out hundreds of dollars. At Kimage Hairdressing School, you can opt for almost any service you normally would at a regular salon, and get it done at a much lower cost by the student stylists.
With attractive offers like $6 haircuts – including wash and blow – and perming, rebonding, and colouring all below $50 per treatment, it's hard to say no.
Note: Be prepared to have your treatment take a lot longer than expected, as the trainees take time to adjust and will be seeking guidance from their supervisors every now and then.
Address: 6 Raffles Boulevard, #03-319/320 Marina Square, Singapore 039594
Telephone: 6883 2700
Opening Hours: Mon, Wed, Fri: 10am – 9pm | Tue, Thu: 10am – 6pm (Closed on weekends)
Website
6. L'Rez – $15 nett 3-course set lunches
Set in a low-light romantic ambience, L'Rez – run by Nanyang Polytechnic's Food & Beverage Diploma students – is the perfect place for a date.
An example of a 3-course set lunch here would be: Wasabi Salmon Ceviche, Char-Grilled Teriyaki Beef Steak and a Matcha Choux au Craquelin – all for $15 nett ($12 nett for NYP staff/students)!
Source: @wangjay95
This hidden gem of Ang Mo Kio is yet to be discovered by the Instagram addicts, so make sure you visit them – anytime from April to August – before they become mainstream!
Tip: try to visit them in April, as items on their menu are usually priced the lowest then.
Address: 180 Ang Mo Kio Avenue 8 Nanyang Polytechnic Block F, Level 3, Singapore 569815
Telephone: 6451 4384
Opening Hours (from April to August only): Mon – Fri: 11.30am – 2.30pm
Website
7. NTU Chinese Medicine Clinic – $10 Cupping
You can now bring your ah gong and ah ma to get their stiff necks treated without having spend too much – whether it's acupuncture or medicine, NTU Chinese Medicine Clinic offers a 25% discount off consultation by student interns at certain hours, under the watchful eye of licensed physicians. This is one of the few underground in-house university clinics that are open to the public.
The actual treatments will be carried out by the practitoners while the students observe and learn. Still, the costs here aren't high – treatments like cupping are affordably priced at $10 while wellness massages (strictly by appointment) go at $34 for 30 minutes. With acupuncture treatment from $24, this is a good place to visit if you're interested to try TCM but don't have the budget for it.
Tip: there's a 15% loyalty discount for patients who've visited more than thrice.
Meanwhile, here's a question to think about: can pins and needles (acupuncture) treat pins and needles? *ba dum tsss*
Address: Nanyang Technological University School of Biological Sciences, 60 Nanyang Drive SBS-01s-68, Singapore 637551
Telephone: 6592 1733
Opening Hours (Student Internship Hours): Mon: 2pm – 5:00pm | Wed: 9am – 11.30am | Fri: 2pm – 4pm (Closed on Tue, Thu, and weekends) | Last appointment 30 minutes before closing
Website
8. KIMarie Hair & Beauty Training Centre – look chio for cheap
Who says that cheap and chio are mutually exclusive? Similar to other trainee salons, KIMarie Hair & Beauty Training Centre offers hair styling services at heavily discounted prices – haircuts including wash and blow at $7 and perms at just $25.
For information on other styling services, visit their website. If your hair got messed up at some other salon, you can also request for a touch-up
Note: the main salon uses the same space as the training school, so make sure you request for a trainee stylist – otherwise you will be charged regular salon prices.

Address: 95 Tanjong Pagar Road, Singapore 088516
Telephone: 6222 4446
Opening Hours: Mon, Wed, Fri: 10am – 9pm | Tue, Thu, Sat: 10am – 5pm (Closed on Sundays)
Never too broke for fancy stuff
Loosen up and treat yourself to something luxurious once in a while – with these places, your little indulgences don't even have to come at sky high prices. And don't underestimate a trainee's ability, 'cause he or she might just be the next success story in the industry. Give it a shot, and don't forget to thank the trainees for their services!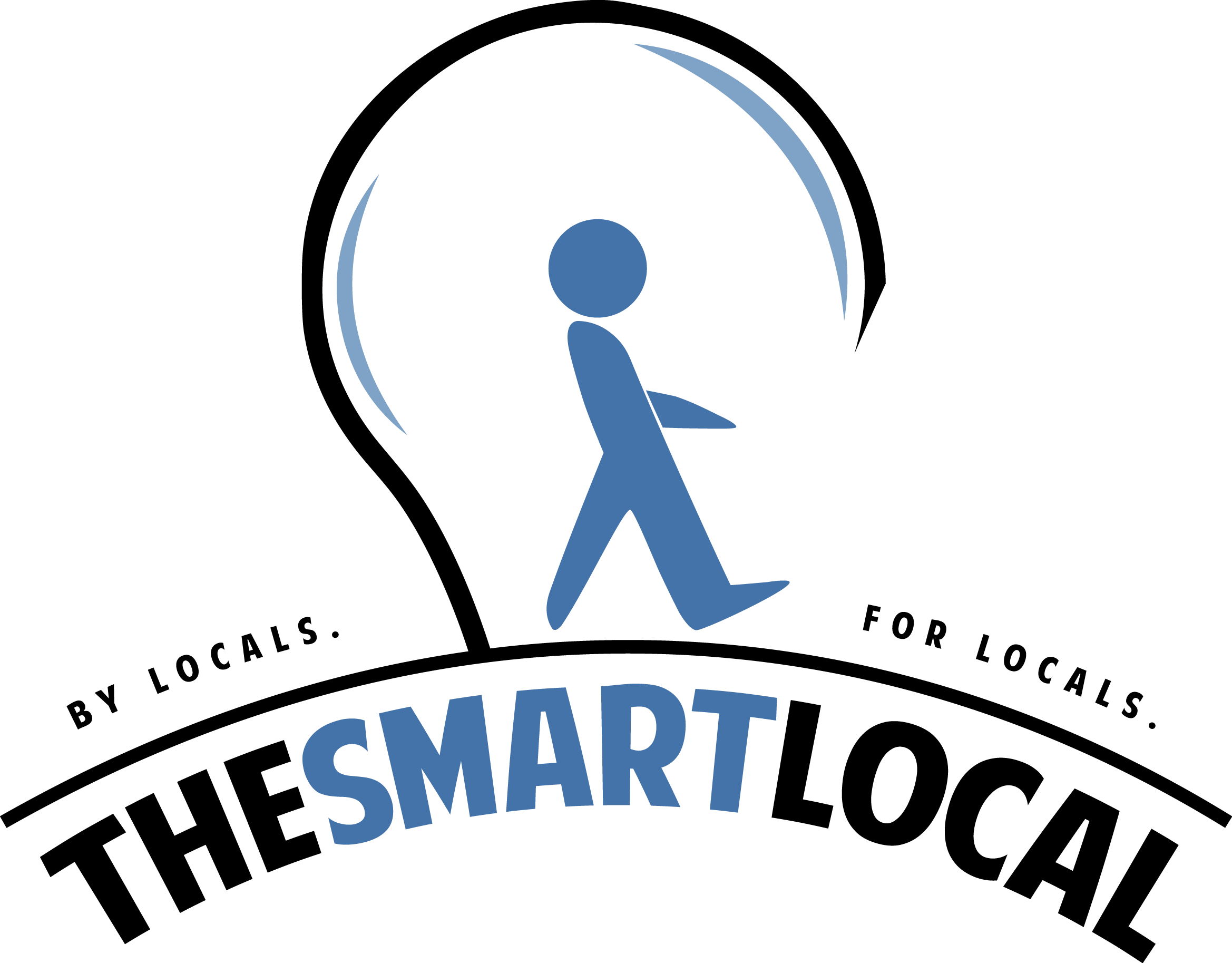 Drop us your email so you won't miss the latest news.