Running routes in Singapore's CBD
Swapping out your office shoes for a bright pair of trainers, getting into comfy dry-fit clothes and putting on Eye of the Tiger on repeat. Nothing beats clearing the mind with a long relaxing run after a hard day's work. But with a static view at the gym, pounding it out on the treadmill can sometimes seem a little lacklustre.
From historical trails to scenic city lights, here are 6 jogging routes conveniently located in the heart of the CBD – all with fantastic views for you to switch up that pang kang work out for something more scenic.
1. Marina Bayfront Route – soak in iconic city sights along the bay
Run along the iconic city stretch along the Marina Bay Reservoir: it'll bring you past the glitz and glamour of Marina Bay Sands, ArtScience Museum and The Esplanade.
Crossover to Downtown Core via the Cavenagh Bridge and take in the sights of the majestic Merlion against the backdrop of the historical Fullerton Bay. Cross the finishing line and cool down at the spacious Promontory Platform that overlooks the entire route you've just conquered.
If you've got the energy to spare, extend your run with the Gardens by the Bay jogging routes here.
Marina Bay Sands > Helix Bridge > Esplanade > Victoria Concert Hall, Fullerton Bay > The Promontory.
Image credit: Suunto
Distance: 4.1km
Difficulty: Easy-Moderate
Terrain: Mainly paved flat walkways
Nearest MRTs: Bayfront, Downtown and Raffles Place
2. Singapore River Route – run along the lively party district
The museum lawn is perfect for your pre-run warm-up
The Singapore River route crosses Clarke Quay, our national drinking hole. The jog here is an easy affair with semi-shaded pathways. You can set off from the Victoria Concert Hall/Asian Civilizations Museum Lawn and head towards the direction of the historical Arts House.
The route itself is pretty simple, all you have to do is follow the flat pavements along the Singapore River. Make the return trip along the river at Jiak Kim Bridge and run along the parallel southside bank.
On your round back, make a quick stop outside Clarke Quay Central and snap a picture of the rainbow-coloured shophouses that line the banks. The route ends at the Big Fat Bird  outside UOB Plaza.
Victoria Concert Hall > Art House > Clarke Quay > Alkaff Bridge > Jiak Kim Bridge > Grand Copthorne Waterfront > Alkaff Quay > UOB Plaza
Route map here. 
Distance: 5.33km 
Difficulty: Easy
Terrain: Paved walkways & flat ground
Nearest MRTs: Fort Canning, Clarke Quay
3. Fort Canning Trail – visit pre-World War landmarks
Although one of the smaller parks in Singapore, Fort Canning's trails are notoriously known to be hilly. But those up for the challenge will be rewarded with the lush flora and rich history all around this route.
Once a lookout fort during Singapore's colonial past, the trail is dotted with historical landmarks and architectural marvels from the past. Start your journey off at the Fort Canning Centre, formerly a British barracks built in the 1920s.
The latter half of the route covers sites like the Fort Gate Remnants of the Fort Wall and the first Christian Cemetery in Singapore.
The route has several resting pavilions and restroom points, and also water cooler points to quench your thirst
Fort Canning Centre > Bond Terrace > Raffles House > Fort Gate > Christian Cemetery
Detailed map here. 
Distance: 2km 
Difficulty: Moderate-Hard
Terrain: Paved walkways, cobbled paths, steep inclines and stairs
Nearest MRTs: Dhoby Ghaut
4. Tanjong Pagar & Padang Route – admire Singapore's national landmarks
Image credit: @awesome_nass
Starting right at Tanjong Pagar Centre/MRT, this route is conveniently located in the heart of the financial district. Pass by the straight stretch of Maxwell Road and Shenton Way that are lined with a-plenty of skyscrapers.
Then cross the Jubilee Bridge to the Esplanade Park. This quiet stretch of linear park connectors are well sheltered by trees that line the walkway. You're bound to jog by the park's very own national monument: the bright blue Tan Kim Seng Fountain.
Continue on and make a U-turn through the War Memorial Park. Then head on to the route's highlight: the National Gallery and the Padang. For that extra challenge, do a few reps on the museum's steps, Rocky Balboa style!
The last stretch passes by the Queen Elizabeth Waterfront steps, made famous by Crazy Rich Asians – that H2H talk between Rachel Chu and Nick Young. Since the finish point is located at Raffles Place Park, it's great for a quick after run bite, not to mention a convenient MRT ride home.
Tanjong Pagar Centre > Maxwell Road > Shenton Way > Fullerton Square > Esplanade Park, War Memorial > National Gallery/ Padang > Empress Lawn > Raffles Place Park
Route map here.
Distance: 4.5km 
Difficulty: Moderate
Terrain: Paved walkways, road crossings, several inclines and stairs
Nearest MRTs: Tanjong Pagar, Raffles Place, Esplanade
5. Pearl's Hill City & Duxton Plain Park Route – a challenging route at a hidden reservoir park
Warm up at Tanjong Pagar Centre
Image from: @tanjongpagarcentre

For the really on ones, Pearl's Hill City & Duxton Plain Park Route is the most challenging run on this list.
The route warms up on the gentle slopes at Duxton Plain Park, along the back of old shophouses at Yan Kit Road.
Pearl's Hill City Park 
Next, up the ante at Pearl's Hill City Park. Terrain-wise you can expect many steep slopes and a ton of stairs to give your glutes a real good stretch. This hidden gem of a park is part of a reservoir that overlooks the heart of Chinatown – it has a lotus pond too.
Tanjong Pagar Centre > Vanda Mis Joaquim Park > Duxton Plain Park > Pearl's Hill City Park > Duxton Plain Park > Tanjong Pagar Centre 
Route map here.
Distance: 3.92km (round-trip)
Difficulty: Hard
Terrain: Paved walkways, cobbled paths, several steep inclines and stairs, road crossings 
Nearest MRTs: Tanjong Pagar, Outram Park, Chinatown
6. Marina Promenade Route – escape the city with Kallang River's tranquil sights
The track at the F1 Pits Building is open to the public during the off-peak Grand Prix seasons.
Image credit: Balou46
Not many people know this, but there's a perfect route for a tranquil run right along the Marina area. The Marina Promenade Trail starts from the Floating Platform and passes the foot of the Singapore Flyer, before continuing onto a peaceful stretch of palm-tree lined park connectors that border the Kallang River.
Marina Promenade Park
The latter half of the trail lines the Kallang-Rochor River, which is next to the National Stadium. It's a secret photo spot for photographers during the National Day rehearsals, where they capture the best shots of colourful fireworks.
The run spans 3km and ends near the North Bridge Road Food Centre for a quick bite to refuel. Make a round trip back for double the burn.
Marina Bay Floating Platform > Singapore Flyer > F1 Pit Building > Marina Promenade
Route map here. 
Distance:  3.07km (one-way)
Difficulty: Easy
Terrain: Mainly paved flat walkways
Nearest MRTs: Promenade, Esplanade, Nicoll Highway and Lavender
Get active with Bifesta Micellar Water Makeup Remover Sheets
With these jogging trails, your after work runs will no longer be confined to a stuffy old gym. These scenic routes will provide you with extra motivation to clock in that extra mile or two.
Bifesta Micellar Makeup Remover Sheets saves you time on removing makeup.
But hey, you're wearing a full face of make-up at work and you know getting rid of make-up before exercise is always important – it prevents clogged pores while allowing the skin to breathe. And nobody wants mascara running down your face during a run.
To get the gunk off in less time it does to lace up your sports shoes, stock up on Bifesta's Micellar Makeup Remover Sheets from Japan.
Unlike regular makeup removers, you don't have to worry about going through a dozen cotton pads or having water splashing all over the sink: a single towelette will do the trick. These wipes are generously drenched in micellar water, thoroughly and gently removing all the grimy makeup and build up, while keeping your skin silky smooth and refreshed.
The best part – these come with an air-tight cap, so your wipes remain moist and fresh for as long as possible.
Bifesta Micellar Makeup Remover Sheets comes in 4 types:
It's no wonder Bifesta is Japan's No. 1 water-based makeup remover brand
So, the next time you're at a major supermarket or drugstore like Watsons and Guardian, pick up these Bifesta Micellar Makeup Remover Sheets.
These are just $3.50 for a travel pack of 10 sheets or $14.50 for a 40/46 sheet pack, so it's a great addition to your pre-run routine. Bonus: You can even score free samples now*! 
*These come in Moist, Brightup and Oil-in varieties for you to try out. While stocks last, so better grab 'em while you can!
---
This post was brought to you by Bifesta.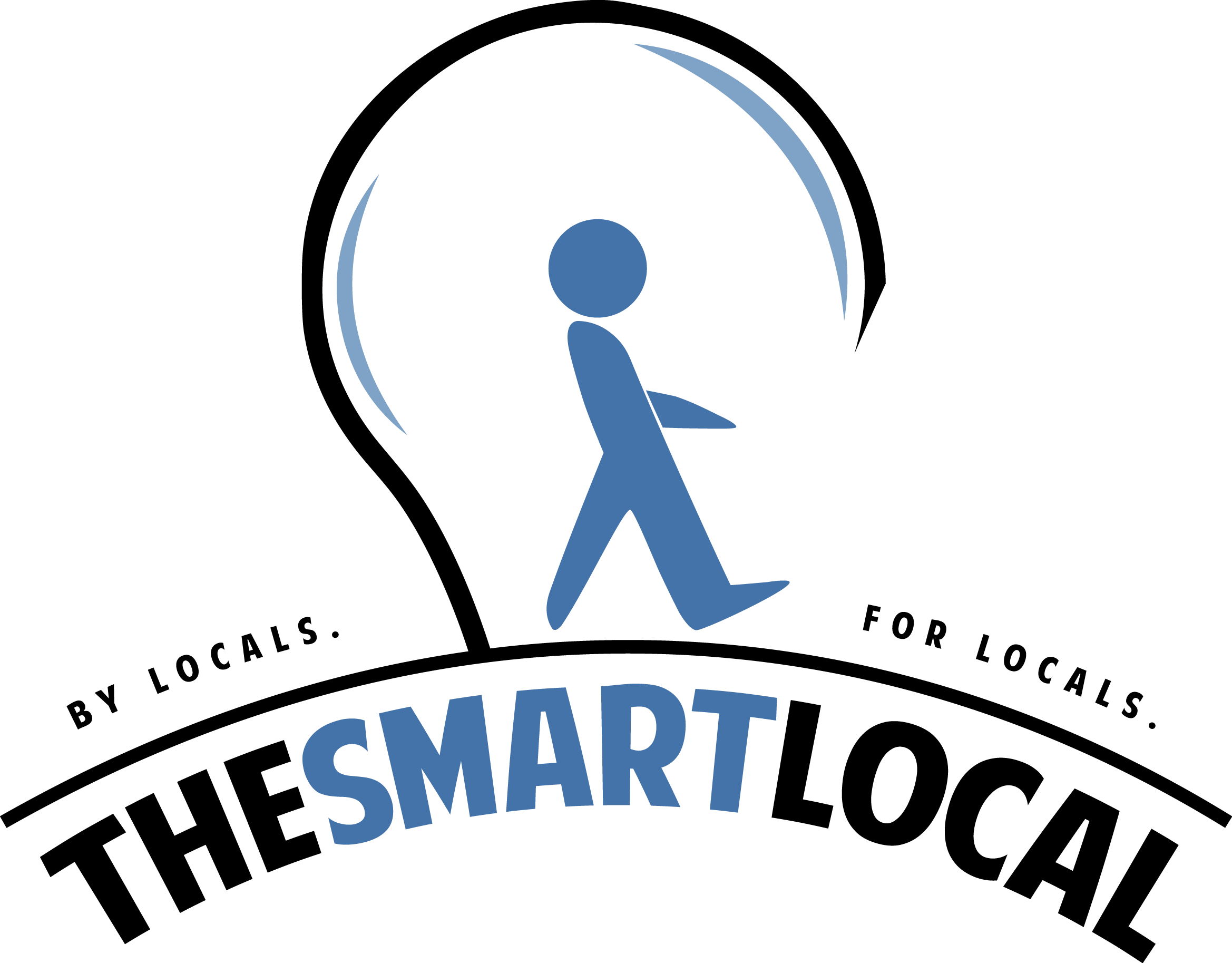 Drop us your email so you won't miss the latest news.