Lunchtime treats for OLs
Most of us office ladies can't afford the time to pamper ourselves, and when we try to, the weekend slots for treatments and haircuts are usually all booked up leaving us looking ruly and unkempt for longer than we'd like. With our jam-packed schedules that never cease to become less hectic, it can be difficult treat ourselves.
That's why we've compiled this list of pampering spots in One Raffles Place shopping mall for a quick yet beautiful mani, a stylish haircut, or a slimming treatment, that'll have you feeling like a million dollars and still leave you time for lunch!
1. Amber Beila
If you didn't get enough sleep last night, and need a quick pick-me-up, Amber Beila offer both facial and body treatments to rejuvenate and revitalise you. Their Express Facial ($58) caters to all skin types and only lasts 30 minutes.
And if you don't want to go on your lonesome they do twin rooms – so feel free to invite your colleague along with you. On the other hand, you may not want your full-makeup face to go to waste, so you can opt for their their 30-minute Stiff Relief Massage ($68) instead, which targets your neck, shoulders, and body making sure you can finally release that all office-stress that's been slowly building up in your body.
2. Salon Canvas
With the 1 hour+ break you have for lunchtime, that leaves you a gap to save your tired locks at Salon Canvas with their 45 to 90 minute haircut ($38 – $48), depending on how long your hair is. I was particularly pleased with my hair wash and dry by Kanris, a stylist from Hong Kong – so when you pop in, you can always check whether she's available or not.
And don't be afraid to ask any hair-related questions with the staff here – all are very attentive, knowledgeable and happy to answer any queries you may have. They do various hair services from perms to colours, as well as having a free lance makeup artist and nail artist, so if you wanna transform your look over a workday lunchtime – there's nothing holding you back.
Note: if you wanna get your makeup and nails done, call up beforehand so they can book the respective artists for you.
3. Shou Slimming Centre
I think we've all been guilty of indulging in too many snacks at work, or eating too many maggi-mee lunches and dinners when rushing that final report, but there's hope yet. Shou Slimming Centre offers the latest slimming technology, which promises visible results after 8 appointments.
So if you're feeling a bit pudgy around the waist thanks to that particularly sinful meal you had earlier, the VS Freeze ($350 per 30-minute session) can help get rid of stubborn fat.
Some other 30-min treatments include the Tummy Trim ($188) and Ultrasonic Non-invasive Lipo ($250) to finally shift that weight.
Check out their boxes of Coffee Svelte too! These coffee sachets claim to make you lose weight – and although they're a jaw-dropping price of $248 for a box of 30 sachets, I can personally vouch for its effectiveness having lost half a KG in a week drinking it with my usual diet and exercise routine.
4. Nail Bliss
When meeting clients, it's important that you take care of your appearance – and that means neat and professional looking hands and nails too. Chipped nails can draw in a lot of unwanted attention, so walk into Nail Bliss for a Mani Express ($12) to get a more presentable and professional image.
And don't forget about your feet in those open-toed heels, we'd recommend you go for the $15 Pedi Express. Both take around 25 mins, so you can be in and out in a flash.
And it's not just for ladies too: a lot of men also come here to get their nailed cleaned, buffed and shined so they too can look well-groomed when meeting clients. Nail Bliss also offers other services like their Back Massage ($28) and Foot Reflex ($35), so you can get a relaxing massage while getting your nails done.
5. Blow + Bar
Another hair salon to watch out for is Blow + Bar. This trendy little salon differs to other hairdressing spots with their modern and vibrant interior, which makes it look pretty atas. And they won't hesitate to spoil you. In fact, on their drinks menu, you can even get a bubbly champagne while getting your locks tended to!
They're currently doing a promotion on their new Botanical Scalp Treatment from Shiseido at $68 for an express regime and $88 for an intensive regime. Using jojoba oil extracts and icy mint sensations, your scalp will feel purified and detoxed, free of any dandruff or any oily residue.
6. Dr Cindy's Medical Aesthetics
Whether it be dehydrated skin from being under the vicious air-con all day, or the tired and sagging facial features from lack of sleep, we've all suffered the physical problems from our office life. However, there is a solution – Dr Cindy's Medical Aesthetics offers various treatments to help you rewind back to those stress-free years.
Treatments include the Bye Bye Acne Treatments ($158++) so you can finally get rid of those pesky acne scars from your teenage years. On the other hand, if you've noticed lines and loose skin, the Non-Surgical Facelift by Ulthera ($500++) can make you look younger and brighter.
7. Browhaus
If eyebrows being on fleek is still a thing, then Browhaus will get you sorted out for a clean and well-maintained look. Be greeted with the lingering scent of lemongrass when you walk in and choose from a range of services from Classic Threading ($17) to lengthening your eyelashes with Cluster Extensions ($80).
With a quick touch of their professional fingertips, you'll leave looking brighter, more refreshed and awake – just the perfect pick me up on a lunchtime, preparing you for the long afternoon ahead.
8. Passionate Nails
Another place where you can groom your hands is Passionate Nails where an express manicure costs just $12! The process will take around 10-15 mins, involving one base layer, then two layers of any OPI nail varnish of your choice.
With comfy chairs in this small but cosy space, this is the ideal place to get a quick fix-up for your hands. Plus, they have a whole wall of delightful colours to choose from. Still, we somehow ended up opting for the same beautiful dusty pink colour.
9. Gangnam Laser Clinic
Chances are, you've been inspired by the female lead of the latest Kdrama, and want to look more like her! While plastic surgery can put you out of action for weeks, or even months, Gangnam Laser Clinic offers you a range of non-invasive treatments with little or no downtime. .
The quickest and most popular treatment here is the signature Gangnam Laser Facial (Trial at $48) which uses a Qswitched Laser or Carbon Peel Laser, depending on your skin type. Afterwards, they'll finish with a soothing and hydrating mask, so you can walk out feeling lighter and brighter.
Beauty quickies in the CBD
With all of these non time-consuming treatments you can do during your lunch break, you'll always be able to look your professional best. Chances are, you'll have people wondering how you're able to juggle your busy professional life and look good.
And while they're gossiping how you manage to do it, you can stroll into the office confidently with your hydrated locks, perfect manicure and slightly smaller waist too.
One Raffles Place: one-stop destination for shopping, beauty and wellness
Although it can be hard to take the time to pamper yourself, One Raffles Place shopping mall provides everything you need to treat yourself under one rooftop! And the best thing about it – all stores listed here provide treatments you can do in just one lunchtime.
When you're done with your appointment, head to the basement and grab something to eat before you head back to the office. I especially liked the Yami Yoghurt, a healthy store that sells froyo or yoghurt smoothies that'll satisfy any sweet-tooth cravings and keep you looking good.
---
This post was brought to you by One Raffles Place.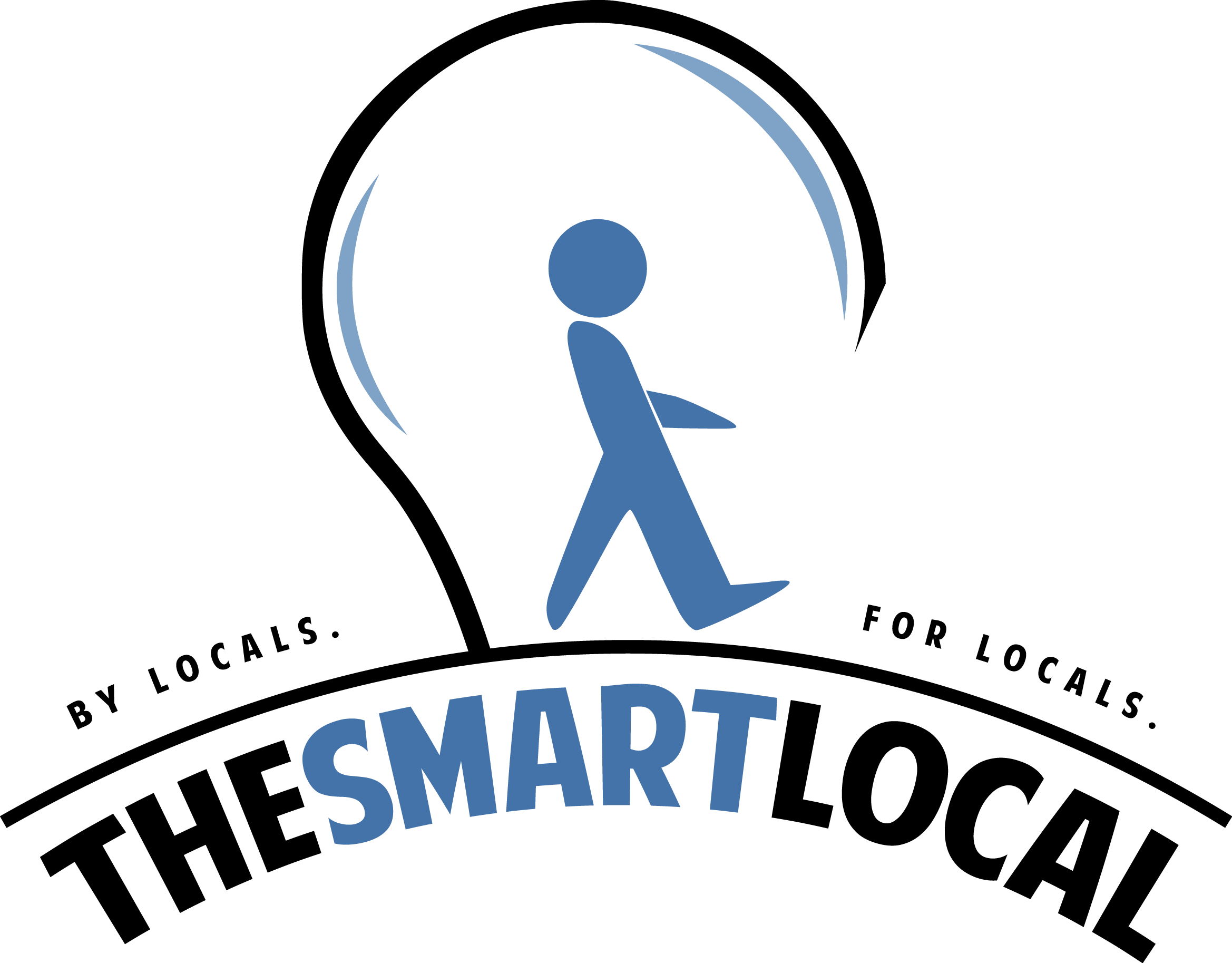 Drop us your email so you won't miss the latest news.