B.Y.O. Cinema free movie screenings 2019
---
Watching movies at outdoor cinemas seems like something we only ever see in movies themselves, or the occasional local festival. An experience that's rather old school, you can't deny that it's pretty novel to be able to cosy up on a picnic mat under the stars.
Good news if you're itching to up your game for your regular ol' movie nights: B.Y.O. Cinema is back this year for its second run with 5 open-air movie screenings at various venues around Singapore. So kick back with some free snacks and homegrown films each month from June to September 2019.
From comedies, to nostalgic stories, to a zombie apocalypse in Singapore, catch these movie screenings in the coming months:
---
1. Forever Fever
---
Bell bottoms and disco dancing with Singaporean humour
---
Long before Crazy Rich Asians emerged to prove that Singapore deserves a spot on Hollywood's star-spangled big screens, there was actually Forever Fever, a musical comedy disco film set in 70s' Singapore.
B.Y.O. Cinema will screen a digitally restored 4K version of the film, by the Asian Film Archive, supported by the Singapore Film Commission.
Image credit: Forever Fever
Released in 1998 to international audiences, the film follows main character Hock who has typical millennial problems we face today: a dead-end job, overbearing parents and a humdrum life. But Hock wants nice things, a.k.a. a snazzy new motorbike. He gets inspired to join a local dance contest to raise the necessary funds after watching Saturday Night Fever.
Classic Singaporean humour aside, you can look forward to seeing a young Adrian Pang decked out in bell bottoms and gel-slicked hair, killing it on the dancefloor:
Rating: PG13, some coarse language
Runtime: 93 minutes
Date: 22nd June 2019 (Saturday)
Time: 7PM
Venue: Design Orchard (Rooftop)
What to look forward to: Free flow churros, popcorn and candy floss.
---
2. It's A Great Great World
---
A peek into the colourful history of Singapore theme parks
---
Image credit: It's A Great Great World
When you think of amusement parks in Singapore, the high-tech likes of pop-culture themed attractions are pretty top notch. It seems almost unimaginable then, that Singapore has actually had amusement parks since the 1920s. Great World Amusement Park was the 2nd ever amusement park to emerge in Singapore in 1929, and it serves a vibrant backdrop to the 2011 film It's A Great Great World.
The film takes place during the 1940s and present-day, covering four different stories that took place there. From teenage love and a washed-up diva, to desperate clowns and an impending war, the film is an ode to the once legendary amusement park and the characters who used to work, live, and play there.
There are many reasons to watch this film, one of it being the ensemble cast that comprise legendary MediaCorp artistes and celebs from Hong Kong and Taiwan, like Nancy Sit, Olivia Ong, Zheng Guo Cheng, Joanne Peh and Zhang Zhen Huan. You'll also find humour strung in with a ton of local Chinese dialects, not to mention glamorous sets and nostalgic feels.
Rating: PG
Runtime: 95 minutes
Date: 29th June 2019 (Saturday)
Time: 7pm
Venue: GSS Pop Up @ Grange Road Carpark
What to look forward to: Free flow popcorn, candy floss and churros. There'll also be fashion and F&B retailers at this GSS pop up.
---
3. Ramen Teh (PG)
---
Cross-cultural food and drama
---
Image credit: Ramen Teh
Warning: don't watch this film on an empty stomach. It seems pretty obvious that a film named Ramen Teh would be somewhat food-based, but judging by the trailer, you're probably going to salivate over the prominent appearance of local favourites like Singapore laksa, chilli crab, and the star of this movie: ramen and bak kut teh.
Following an adventure of young ramen chef Masato who travels to Singapore to find out more about his maternal roots, the film traverses Singapore and Japan's cultural and culinary landscapes. This drama may be filled with heartwarming, funny and tearful moments, but it's also going to send you craving for a local food crawl after watching it.
Rating: PG
Runtime: 90 minutes
Date: 13th July 2019 (Saturday)
Time: 7PM
Venue: Eco Lake Lawn, Singapore Botanic Gardens
What to look forward to: Ice cream, popcorn, and candy floss, plus Thai fusion snacks at the Sawadeecup Food Truck.
---
4. Zombiepura
---
NSmen vs. zombies in Singapore
---
Image credit: Zombiepura
If you've ever wondered how Singapore would fare against a zombie apocalypse, Zombiepura's got you covered. Featuring none other than the country's celebrated NSmen, the 2018 film is set in an isolated army camp where a mysterious virus breaks out and turns recruitees into the undead.
Lazy soldier Corporal Kayu gets caught up in the middle of this outbreak and has to team up with his arch-rival Sergeant Lee to survive. Don't get too freaked out if your reservist is due soon, because there's a fair share of comedic moments throughout the film, as well as some moments worthy of national pride, as you'll see just how NSmen would rise to the occasion in an epidemic like this.
Rating: PG13 (Violence)
Runtime: 85 minutes
Date: 31st August 2019 (Saturday)
Time: 7PM
Venue: Esplanade Forecourt Gardens
What to look forward to: Free flow kacang putih, muah chee and ice cream.
---
5. Lulu The Movie
---
Michelle Chong being super adorable
---
Image credit: Lulu The Movie
It's difficult not to instantly like Lulu, the star and namesake of this movie who hails from China and comes to Singapore to meet her dream guy from the popular Chinese microblogging platform Weibo. After realising she was duped, Lulu decides to stay and make something of herself.
Starring comedian Michelle Chong, who produced and directed the film as well, the story follows Lulu's unexpected journey to success. With her limited understanding of English and her many misadventures as an accidental internet celebrity, Lulu pushes through mockery, discrimination and tough times with her vibrant personality and iron will.
Rating: PG (Some sexual references)
Runtime: 103 minutes
Date: 28th September 2019 (Saturday)
Time: 7PM
Venue: Fort Canning Green at Fort Canning Park
What to look forward to: Free flow popcorn, candy floss and churros; Thai fusion snacks at the Sawadeecup Food Truck.
---
Local films at B.Y.O Cinema
---
Take your usual movie nights up a notch at B.Y.O Cinema's outdoor pop-up movie screenings that'll be happening over the next few months. You can expect plenty of tearful moments – both funny and touching – at this year's series.
The best part is, all films are free to the public! There'll be free snacks like popcorn and churros to look forward to, plus Sawadeecup Food Trucks at a couple of venues. Don't forget to pack some picnic mats and pillows too.
Forget regular ol' Hollywood films you can watch anytime; Catch these local films that traverse everything from comedy, nostalgia, dance, drama, and horror, with a strong sense of national pride.
---
This post was brought to you by the Singapore Film Commission, part of the Infocomm Media Development Authority.
Things to note:
What to look forward to:
Free flow popcorn, candy floss and churros; Thai fusion snacks at the Sawadeecup Food Truck.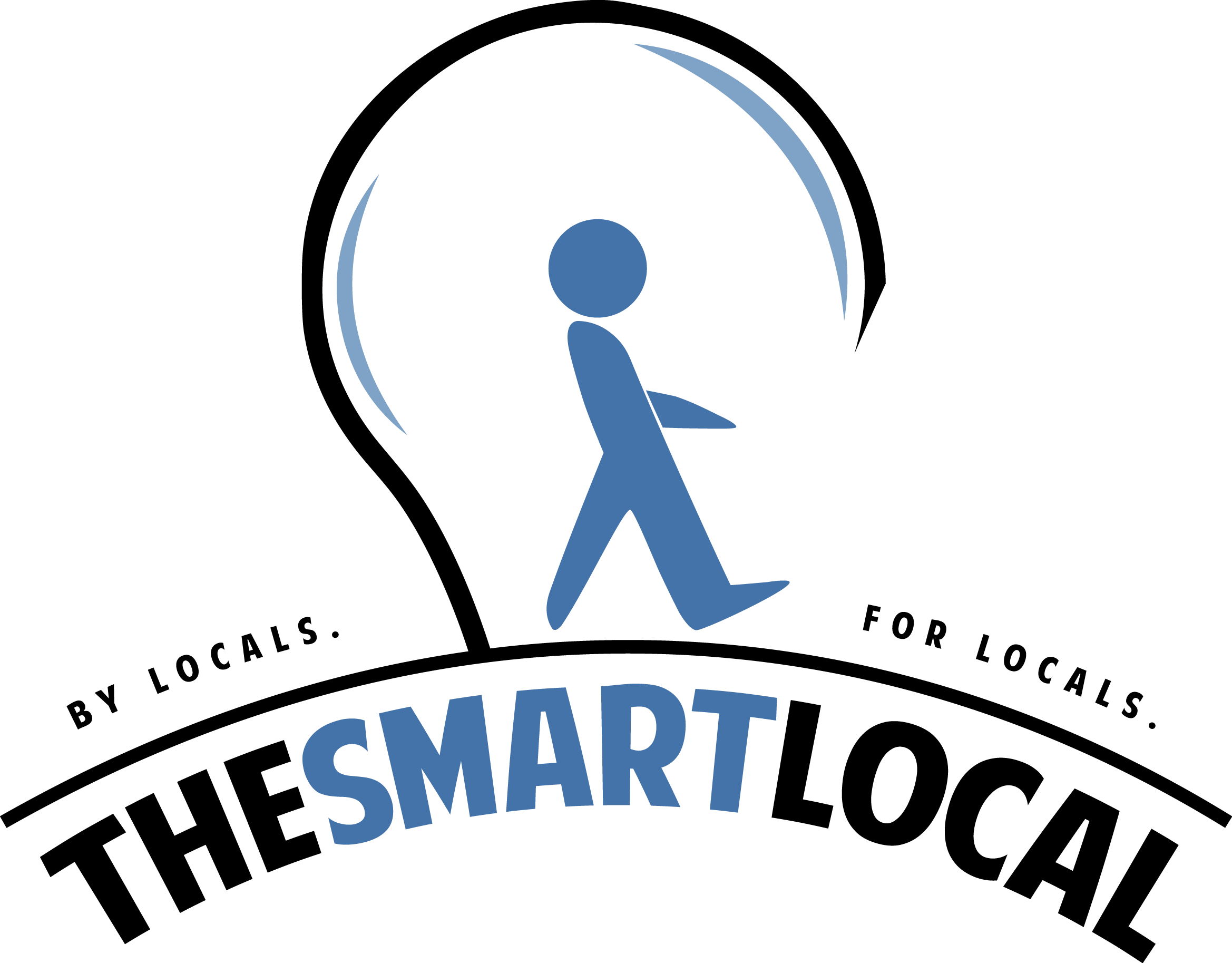 Drop us your email so you won't miss the latest news.