BreadTalk's best hidden treats you haven't tried
It seems like BreadTalk is synonymous with pork floss buns, judging from Singaporeans' undying love for Flosss Buns since over 16 years ago. But there's more to the homegrown bakery chain than you know. While you're making a beeline to your perennial favourites, there are tons of other delicious confections you've been missing out every time you get your floss fix – and these aren't just limited to bread.
Voted as the top bakery brand by Asia's Gen Y through a survey by Influential Brands, Breadtalk is no doubt ever-popular among Singaporeans – and these non-bun gems are the reason behind it! Here's a list of doughy alternatives to look out for the next time you get the munchies.
Here's a list of what to look out for at BreadTalk the next time you get the munchies. Heck yeah, my anaconda wants every bite of these goodies – buns or otherwise.
1. Coro Coro
Inspired by the Japanese pastry Zaku Zaku, Coro Coro ($1.50) is a finger of happiness that's a cross between a churro, choux puff, and eclair. Delightfully crusty but slightly more bready than a churro, this BreadTalk original comes filled with a light hazelnut cream. Keep the wrapper on as you bite into it to avoid a surprise explosion. Best consumed immediately.
2. Golden Lava Cheese Tart
Why queue hours for a tart you'll devour in just a few seconds? You know which famous Hokkaido cheese pastry we're referring to – skip that and go for BreadTalk's Golden Lava Cheese Tart ($2.40) instead. Apart from Hokkaido milk being part of this creation's secret recipe, this golden gem comes with Singaporeans' current top obsession: molten salted egg yolk sauce!
While the cheese doesn't overpower the egg yolk, the latter isn't overly rich to the point of being jelat. Be prepared to go for seconds.
3. Flosss in a Bottle
Can't get enough of the toppings on the iconic Flosss Buns? Good news: the floss recipe – which, by the way, is completely original – is available for sale by the bottle ($10.80), in variants of Chili and Original. Sprinkle this savoury floss over porridge, noodles, or toast – but we're betting our last bun you're planning on consuming it straight outta the bottle.
4. Mirror Cakes
You've marvelled at these edible works of art on Pinterest, but betcha' didn't know that our very own BreadTalk serves up some mean Mirror Cakes* too! Check out the ethereal Purple Sky ($38), a marbled masterpiece that tastes just as good as it looks. Coated in a jelly-like strawberry glaze and topped with metallic choc balls, the mousse cake has a refreshing berry filling. Hands down BreadTalk's most Instagrammable creation yet.

Present this beauty to bae on her birthday and she'll love you forever.

Rosy Sky and Peaceful Sky.
If purple isn't your kind of colour, there's also Peaceful Sky in blue and Rosy Sky in pink.
*Only available at BreadTalk's IHQ outlet
5. Ice Cream Sandwich
Just like ah mah used to buy for us, the Ice Cream Sandwich ($1.50)* from BreadTalk is a slice of potong goodness sandwiched in traditional rainbow bread. Quell your cravings for a sweet taste of nostalgia at the RWS outlet – it'll be a perfect treat to cool down with after spending a day at Sentosa's sunny beaches.
Fun fact: It took a fair few rounds of trial and error before they managed to settle on a recipe that resulted in the perfect texture, birthing this mouth-watering combination.
Sorry, Buzzfeed, can't hear you over the sounds of myself nomming this treat. #unapologetic
*Only available at BreadTalk Resorts World Sentosa, Simei MRT, and JEM.
6. Roasted Sweet Potato

Heated pebbles help keep these babies warm!
This ain't a bun – it's one solid Taiwanese Roasted Sweet Potato ($2.50). But a far cry from the raw WW2 "rations" we received back in school during Total Defence Day, these are roasted to perfection. Topped with a little sprinkling of black sesame seeds, its light layer of crinkly skin takes the cake…I mean, potato.
Soft, fluffy, and filling, it's a perfect snack for those who are working on #cleaneating
7. Hot Sandwiches
Big boys and girls make their own breakfasts. But from time to time we're guilty of oversleeping after binge-watching the latest season of the Kardashians. Don't starve yourself as punishment – grab a quick bite on the go with BreadTalk's hot sandwiches ($3). Though simple, the filling of egg, cucumber, and ham is a nutritious mix that'll give you that much-needed energy boost.

These are only sold during brekkie and cleared out afterwards, so you'll only be getting the freshest fill.
8. Rice flour cakes
If dense, rich cakes are a tad much for your tastebuds, BreadTalk has a selection of light ones made from rice flour that are reminiscent of cottony Japanese sponge cakes. Whether it's the Rice Chiffon ($19.80) or the rolls, you'll enjoy a fine dessert that isn't overwhelmingly sweet. Hats off to their chefs for creating non-jelat cakes.
Hokkaido Rice Roll ($15.80), made with Hokkaido milk and infused with honey and longan for subtle sweetness. There are also Chocolate and Snow versions!
9. Flavours of Jubilation
If you think you've seen it all, think again, because BreadTalk has a new Flavours of Jubilation collection to tickle your tastebuds with. These flavours were crafted In partnership with the World Bread Champion, Taiwanese chef Johnny Chen Yung-Hsin – which explains the innovative premium flavours only a top chef would dream up.

Made to look like a coconut, SingaShake ($2.40) is a local-inspired pastry filled to the brim with kaya and coconut custard.

First Love ($2.40) is everything its name sounds like – pretty, pink, and a burst of sweetness. Bite through the buo lo brioche and you'll meet a strawberry and rose jam centre.

Ah Lemak?! ($2.40) – that's the name of this bun. Who'd think that you'd be able to have Nasi Lemak in bread form? Yes, it's complete with ikan bilis and peanuts – with a melted cheese twist.
BreadTalk – more than just pork floss buns
Now that your eyes are acquainted with the underdogs of BreadTalk, it's high time to get your tummy in on the party too. From snacks to quick on-the-go meals, and cakes fit for special occasions, BreadTalk is a one-stop shop for any kind of confection – whether traditional, modern, or a fun mix of both.
BreadTalk's items are freshly baked and do not contain preservatives or additives. Only the best of natural ingredients are used to ensure wholesomeness.
About Influential Brands
Influential Brands is a consumer insight driven awards programme which provides a platform for brands to celebrate their achievement; for consumers, businesses and stakeholders to recognise the brands' efforts in arriving where they are today.
The study conducted by Influential Brands is purely consumer driven and the Top Brands are selected by consumers through their perception and preference, demonstrating the level of impact and influence of the brands in each consumer's life.
Influential Brands seeks to identify consumer preferences, their behaviours, values and to understand how the ever-changing environment affects consumer experience in the purchase journey. The programme is tailored to enrich the brands' relationship with their consumers through ongoing meaningful conversations and engagement.
For more information, like and follow Influential Brands on Facebook for more updates!
---
This post is part of Influential Brands 2016, where we highlight the most influential brands in Singapore.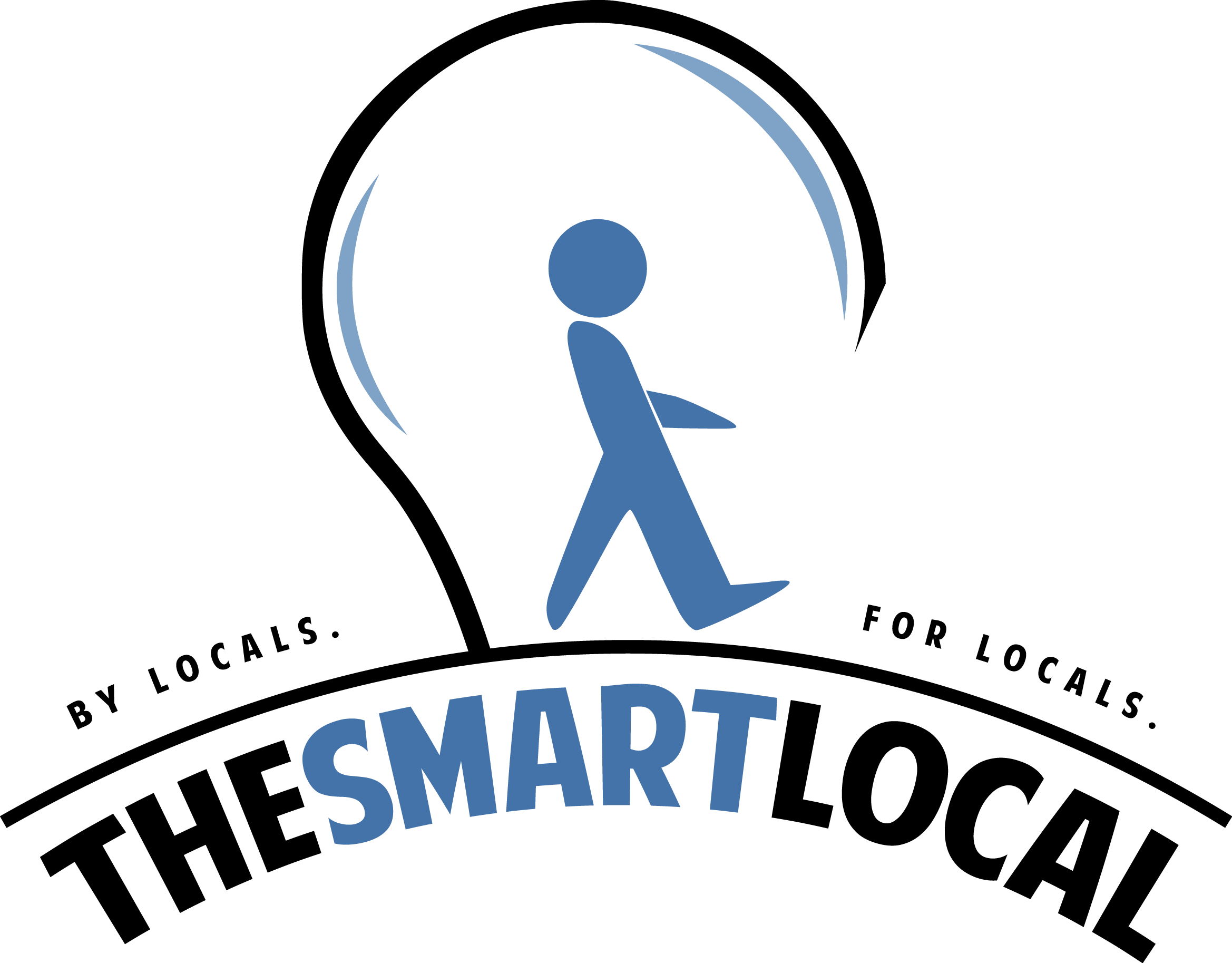 Drop us your email so you won't miss the latest news.