Authentic Thai boat noodles in Singapore
Image credit: porterfetch, Noodle Cafe, Wei Zhi Chiang, @explodingbelly, @guoshengz, @rynnanana
We're constantly hankering for a quick getaway to the Land of Smiles, but while we can't always whisk ourselves away on a whim, we can definitely get our tummies filled with authentic Thai fare instead – think boat noodles.
And nothing screams "Thailand!" more than a $1 bowl of aromatic boat noodles. We've done all you Thai food junkies a favour and sussed out 6 truly authentic noodle houses here in Singapore that are just as good as the real deal in terms of quality and price, from only $1 a bowl:
1. Thai Boat Noodle – $1/bowl
There are 4 types of boat noodles you can get here – soup, dry, spicy, and tom yum. Image credit: @explodingbelly
A dollar can hardly get you anything decent these days, but Thai Boat Noodle specialises in boat noodles that are sold at an unbelievable price of just $1, complete with a slice of pork, a pork ball, bean sprouts, kang kong, and garnished with a sprinkle of spring onions and coriander.
While the noodles come in both soup and dry options, the latter drizzled with a sweet dark sauce and served with ground peanuts. But the real star of the menu here is the spicy pork noodle instead – surprisingly refreshing with shredded cucumbers, onions, and tomatoes.
Or, simply top up 50 cents to enjoy a mini bowl of tom yum noodles – it includes mushrooms, a prawn and a slice of fish too!
Pig out on other sides and mains without feeling too stuffed. Image credit: @fen_f6
A single portion can be gobbled up in about 2 large mouthfuls, but it's still a pretty sweet deal when you do the math – their regular sized noodle and rice dishes cost around $7-11. Feel free to further zhng your noodles with their homemade chilli sauce and wide variety of condiments available at every table, like sugar, fish sauce, green chilli, and chilli flakes.
Address: #02-32/34, Bedok Point, 799 New Upper Changi Road, Singapore 467351
Telephone: 6445 9932
Opening Hours: 11.30AM-10PM, Daily
Website
2. Tiew Mai Thai Boat Noodles – $1.80/bowl
Image credit: @rynnanana
At only $1.80 a bowl, the noodles at Tiew Mai Thai Boat Noodles are comparable to large portion, and will leave you satisfied after 2-3 servings.
Image credit: @rsclim
The great thing about Tiew Mai, is that they allow you to customise your own bowl of noodles from a choice of 3 distinct broths – pork, beef, or tom yum – and 5 noodle choices: thin rice noodles, thick rice noodles, rice vermicelli, egg noodles, and glass noodles.
And the highlight, mix and match your toppings however you like. Play around with their selection of pork liver, sliced pork/beef, pork/beef balls, fried wanton skin, kang kong, and even hard boiled eggs with perfectly runny yolks.
Address: #01-22, The MidTown, 1187 Upper Serangoon Road, Singapore 534785
Telephone: Mon, Wed, Thurs: 12PM–10.30PM | Fri: 12PM–11PM | Sat: 11.30AM–11PM | Sun: 11.30AM–1030PM
Opening Hours: 6238 0184
3. Gu Thai Noodle Cafe – $1.90/bowl
Image credit: @hungryamanda
If you're a night owl who often has late-night suppers with your kakis, you'll be pleased to know that Gu Thai Noodle Cafe's outlet at PoMo is open till 5am, daily. At $1.90 a bowl, these palm-sized servings of beef and pork boat noodles are great at preventing you from overeating way past your bedtime and regretting your life choices next day.
Even if you're not one to stay up past midnight, the food here is sure to evoke memories of your last BKK holiday – the broth has a perfect umami flavour, and the spices used pull no punches.
Flavour your noodles with the condiments provided like dried chilli flakes, chilli soy sauce, fish sauce, and sugar. Image credit: porterfetch
There are 4 levels of spiciness, but even the 'normal' level packs quite a kick in itself so it's best for lightweights in the spice department to order a non-spicy one and add the heat yourself with the condiments available. Plus, you get to choose from 5 different types of noodles, including bee hoon, kuey teow, rice noodles, tang hoon, and mee kia.
Here's a tip: park at Wilkie Edge if you're having supper at PoMo – the parking rates are capped at $4 after 11pm!
Full outlet list here.
4. Noodle Cafe – $1.90/bowl
Image credit: Noodle Cafe
We all know that Golden Mile Complex is where the real deal for authentic Thai food – or Thai anything for that matter – is at. Nestled inside the mall and run by Thais, Noodle Cafe is selling their traditional-sized bowls of boat noodles at $1.90 each and is also the only place on this list that serves another popular favourite of ours – braised duck noodles.
Image credit: Noodle Cafe
Plus, their side dishes also include Braised Pork Leg ($8) and Thai-style Salmon Sashimi Salad ($12), which are quintessential to Thai cuisine and while the prices are a little on the high side, the cheap price of the small and large boat noodles ($5) more than make up for it.
What's more, most of the ingredients used are flown directly from Thailand, so that your dishes are as close to the original as possible.
Address: #B1-08, Golden Mile Complex, 5001 Beach Road, Singapore 199588
Telephone: 9005 1877
Opening Hours: 11AM-9.30PM, Daily
Website
5. Tuk Tuk Cha – $1.90/bowl
Image credit: @guoshengz
With 11 outlets scattered around our little island, Tuk Tuk Cha is a gem that makes it extremely convenient for us to get our traditional boat noodle fix wherever we might be. Also at $1.90 for a mini bowl, the noodle type and spice level are both non-customisable, but what sets this boat noodle joint aside from the competition is the considerable heap of toppings from meatballs and vegetables to fish and prawns.
You'll get to choose from 3 different flavours – beef, tom yum, and chicken, which is quite a rare find even in Thailand.
Image credit: @the_xw
But here's the added bonus – Tuk Tuk Cha also serves thick toasts ($11.50), ice cream waffles ($9.80), and colourful Thai iced tea concoctions that are just as tasty as they are insta-worthy.
Image credit: @makanranger
Full outlet list here.
6. Victory Thai Boat Noodle – $3/bowl
Image credit: Wei Zhi Chiang
Victory Thai Boat Noodle might be the priciest on our list at $3 a bowl with a portion that's slightly heartier than what's traditionally served, but if you're a small eater, one bowl is all you need to keep you set till your next meal.
Image credit: @joewee72
The boat noodles come in 2 flavours, beef and pork, and are chock-full with tender meat slices, liver, meatballs, leafy vegetables, and spring onions. Plus, if herbal soups are your thing, you'll be pleased to know that Victory Thai's soup bases have a slight herbal-like taste.
Address: #01-09, Beauty World Centre, 144 Upper Bukit Timah Road, Singapore 588177
Telephone: 9773 4644
Opening Hours: 11AM-8.30PM, Daily
No need for that BKK flight when you've mini boat noodles for $1
BKK lovers, hold your horses the next time you're hit by that unbearable feeling of wanderlust. Before you scramble to book an impromptu flight with your buddies, now you know where to head to for a quick BKK fix at a fraction of the price of a plane ticket instead – authentic boat noodles served the traditional way.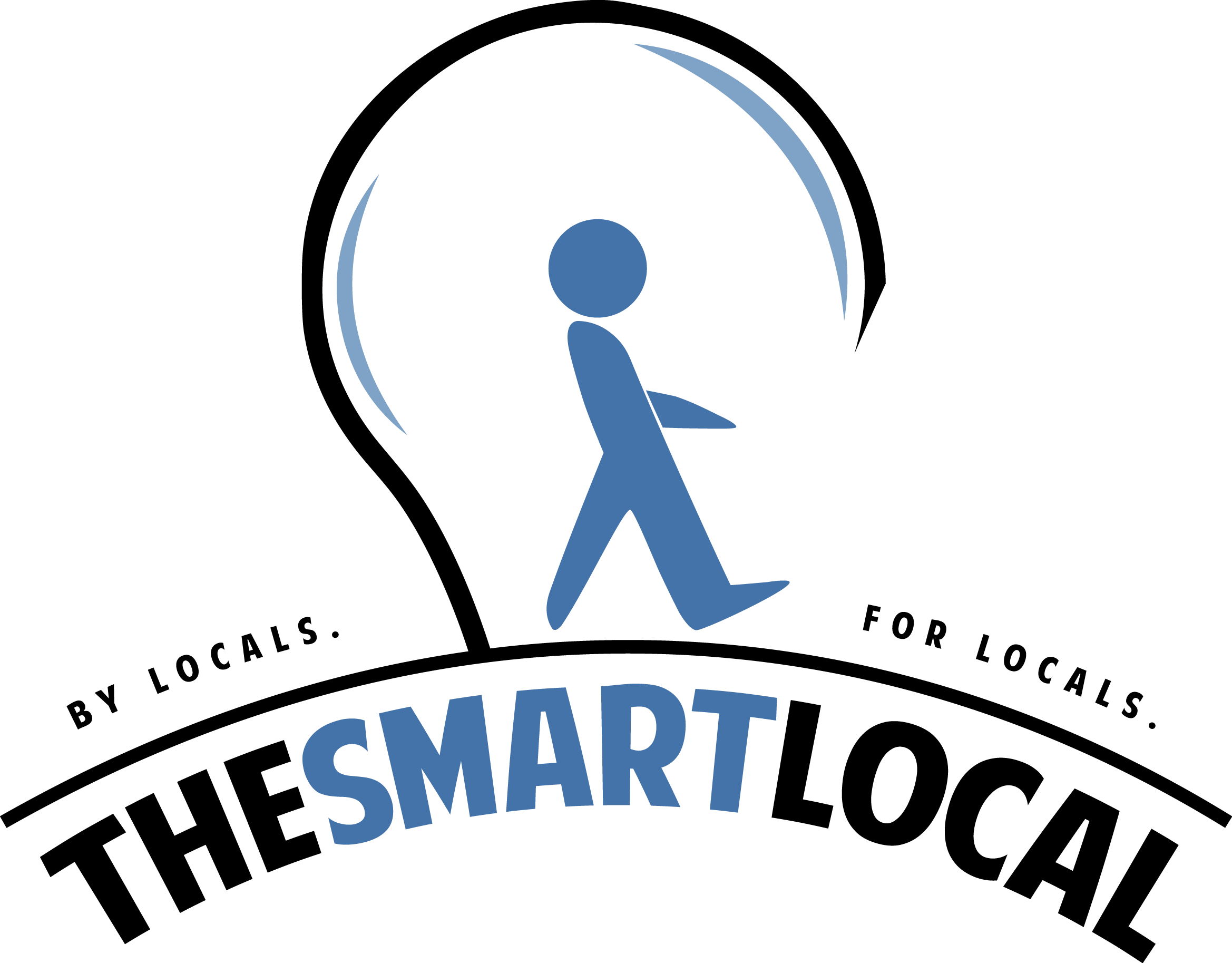 Drop us your email so you won't miss the latest news.