Celebrate your birthday without spending a cent
Adapted from source: @lirongs
As kids, birthdays were an excuse for royalty treatment from our parents, but with each passing year, the significance of celebrating this day wanes – with the exception of 21st birthdays. We often think it's just another day, or let the daily stresses of life get in the way.
But think about it – this is the day to reflect on your growth in the past year, count your blessings, and show gratitude to those who've helped you along the way. And these feelings deserve to be commemorated in tangible ways.
Be it a simple celebration with a slice of cake, or going on a pub crawl, we've found you a whole bunch of free activities that'll liven up your birthday.
1. Entry to the Singapore Zoo
Once upon a time, we were primary school students singing, "Happy Birthday to you, you were born in the zoo…" While those days of silly songs are long gone, we can still monkey around – literally – with furry friends at the zoo.
Gather your animal-lover friends on your birthday, and enter the Singapore Zoo (U.P. $33/adult, $22/child), River Safari (U.P. $30/adult, $20/child) or Night Safari (U.P. $45/adult, $30/child) for free with at least 1 paying guest. You'll get a cutesy badge that says "I'm having a wild birthday!" too.
Address: 80 Mandai Lake Road, Singapore 729826
Opening Hours: 8:30am – 6pm (Mon to Fri, except PH)
Telephone: 6269 3411
Website
2. Experiencing what it's like to live without sight
For a meaningful birthday celebration, sign up for Dialogue in the Dark's (DiD) 1-hour tour for free (U.P. $25), and walk in the shoes of the blind. With the help of visually-impaired guides, you'll navigate everyday situations like sailing in a boat, and crossing the road through the noise of traffic – all in complete darkness. Do note that this promotion only applies to the birthday celebrant.
You'll gain an insightful experience from this and develop more empathy for our blind friends, so you can proudly declare that you've truly grown a year wiser.
Address: Ngee Ann Polytechnic, 535 Clementi Road, Block 5, #01-03, Singapore 599489
Opening Hours: 9am – 6pm (last tour at 5pm)
Telephone: 6460 6222
Website
3. Regular pizza from Spizza
Source: @qailyi
We haven't come across any pizza house in Singapore offering a deal as hot as this. To get in on this deal, join the Spizza for Friends Reward Programme by making an online order or dining in-store. 2 weeks before your special day, you'll receive a $20 voucher, which you can use to purchase a 10-inch pizza from Spizza's array of mouth-watering flavours.
Address: 29 Club Street, Singapore 069414
Click here for full list of outlets.
Opening Hours: 12pm – 2:30pm (weekdays) | 6pm – 10:30pm (weekends)
Telephone: 6224 2525
Website
4. Ice-skating session at The Rink
Glide on ice for free during your birthday month at The Rink @ JCube, Singapore's only Olympic-sized ice rink. The deal also includes free skate boots rental, but here's the catch – you'll have to get at least 1 paying adult to tag along.
Limited to 45 redemptions per day, this offer runs till the end of March 2017, so take advantage of it if you can!
Check out our video taken at The Rink here:
Address: JCube, 2 Jurong East Central 1, Level 3, Singapore 609731
Opening Hours: 10:30am – 10:30pm (weekdays) | 10:30am – 11:45pm (weekends)
Telephone: 6684 2374
Website
5. Lobster at The Boiler
If you're dining with friends sharing the same birthday month, you're in luck. The Boiler will give each of you 1 free lobster (U.P. $75) for every Bombdiggity Bag ($139) ordered, unlike other restaurants that usually restrict you to 1 free item per table. This dish is a bagful of crab, prawns, mussels, clams, sausages, corn and buns that can easily feed 3 to 4.
You're free to pop by any day during your birthday month, and choose between lunch or dinner.
To redeem your birthday treat, you'll have to make reservations through The Boiler's website, Facebook or HungryGoWhere.
Address: Novelty Bizcentre, 18 Howard Rd, #01-06, Singapore 369585
Opening Hours: 11:30am – 2:30pm, 5pm – 10:30pm
Telephone: 6635 1285
Website
6. Pub-crawl tour with Singapore Pub Crawl
If you consider yourself a liquor-lovin' social butterfly and your birthday falls on a Friday or Saturday this year, you've just scored the perfect plan for your birthday night.
Go on a guided walking tour to 4 bars and 1 club with Singapore Pub Crawl (U.P. $30), and mingle with newfound like-minded friends while at it. Usually, participants are taken to the bars and clubs along Boat Quay, but venues differ from tour to tour.
Challenge yourself to down as many free shots as you can to match your new age, plus receive exclusive drink discounts of up to 50% off – the best birthday gift for booze lovers 'cause we all know how expensive alcohol is in Singapore.
Address: 80 Raffles Place, Singapore 048624
(Fat Pigeon Statue located beside UOB Plaza, Exit G from Raffles MRT)
Telephone: 6100 4742 / 8428 7156
Website
7. Gaming session at Saint Games
While others are getting rekt AF at St James, you can have some good clean fun at Saint Games on your birthday. Let your competitive streak shine as you and your friends take on old-school like video games like Guitar Hero, JustDance, FIFA.
The birthday boy or girl gets to play for free (U.P. $8 for first hour, $5 for subsequent hours), as long as he or she is a member of Saint Games.
Address: The Cathay, 2 Handy Road, #03-06, Singapore 229233
Opehing Hours: 12pm – 10pm (Mon to Thu & Sun), 12pm – 2am (Fri to Sat)
Telephone: 6397 2285
Website
8. Mocktail tower + 10% off at Manhattan Fish Market
Manhattan Fish Market lets you share the joy of your special day by serving you a complimentary tower of mocktail, enough to share with 4 to 5 friends. Still, the best part of your birthday treat is a 10% discount on your a la carte bill.
On top of that, the friendly staff will serenade you with a birthday song as they serve the tower to your table. Can be quite paiseh for adults, but kids will love the attention.
The catch: you'll have to dine in a group of at least 4, and spend a minimum of $50 combined – but it's still a pretty reasonable offer once you divide the cost.
Address: Suntec City Mall, 3 Temasek Boulevard, #B1-134, Singapore 038983
Opening Hours: 11am – 10pm
Telephone: 6837 1568
Website
9. 2X bonus points and brow grooming at Sephora
Sephora knows what a girl wants. The holy grail of beauty stores gives you the princess treatment during your birthday month, no matter where you are in the Beauty Pass hierarchy. All members will receive twice the amount of bonus points on purchases, and a free Benefit Brow service in-store.
While White and Black pass holders get $10 off their online purchases, Gold pass holders have the privilege of getting an additional $15 off. Black and Gold pass members are also entitled to a specially curated birthday gift each.
10. An extravagant meal at Resorts World Sentosa
Source: @laureenmuy Tangerine at RWS
Dine in style at Resorts World Sentosa with a free birthday set menu worth $68. Take your pick from these restaurants in RWS: Feng Shui Inn, Forest森, Fratelli – Trattoria • Pizzeria, Osia Steak & Seafood Grill, Syun, and Tangerine.
Make a reservation at least 24 hours in advance, and present your birthday e-voucher and membership card while ordering and paying. Click here for more information.
Address: 8 Sentosa Gateway, Singapore 098269
Telephone: 6577 6688
Website
11. Family photoshoot by Firefly Photography
Memories fade, but photographs last a lifetime. Capture the fleeting moments on your birthday with a free family photoshoot courtesy of Firefly Photography. Exclusive to POPULAR Bookstore members, you'll get 5 high-definition edited photos after this 90-min outdoor photoshoot.
Act fast, because redemptions are limited to 500 every month. Check out Popular's promo page for the full deets.
Address: A'Posh Bizhub, 1 Yishun Industrial Street 1, #07-19, Singapore 768160
Opening Hours: 10:30am – 6pm (Mon to Fri)
Telephone: 6694 6123
Website
12. Makeover session and surprise gift from Clinique
Source: @paradeoflove
Take your birthday as an opportunity to thank your bestie for sticking through thick and thin – by going for a free 40-minute makeover service together. A Clinique membership allows you to do just that, besides gifting you with a birthday present.
Makeover sessions are by appointment only, and you'd have to spend a minimum of $400 worth of Clinique products within the year to claim this.
13. Japanese buffet at Shin Minori
Source: @lirongs
This sounds too good to be true, but Shin Minori is offering you a free ala carte lunch buffet (worth $37.90) during your birthday month. Stuff yourself silly with a myriad of Japanese cuisine – including free-flow sushi, sashimi and tempura.
All you have to do is fill up a form on their website, and grab a paying friend to enjoy the deal. This promotion is only valid till end of this year, so take advantage of it while you can!
Address: UE Square, 81 Clemenceau Ave, Singapore 239917
Opening Hours: 11:30am – 2:30pm, 6pm – 10:30pm
Telephone: 6733 2272
Website
14. More data in your birthday month from Singtel
You can go all out in Instastory-ing your birthday bash, because Singtel is giving you free additional 1GB of data if you're a mobile subscriber. For more details, check out Singtel's rewards page.
15. Express manicure at Nailz Haus
Pimp up your nails with a free express manicure (worth $12) at Nailz Haus during your birthday month, Book an appointment beforehand, then present your NTUC Card and NRIC for verification. This offer lasts till end Dec 2017, and is exclusive to females.
Address:
IMM building, 2 Jurong East Street 21, #02-29, Singapore 609601
AMK Hub, 53 Ang Mo Kio Ave 3, #B1-24, Singapore 569933
Opening Hours: 11am – 9pm
Telephone: 6566 5676 (IMM) | 6481 5768 (AMK Hub)
Website
16. Mains and cake at Lawry's The Prime Rib
Celebrate your birthday with a sumptuous meal at European fine-dining restaurant Lawry's The Prime Rib. Here, the beef is roasted in a silver cart, and carved by the chefs right before your eyes.
In addition to that visual spectacle and beefy aroma, you're also treated to a complimentary main course and slice of cake on your birthday if you're a Singtel subscriber. The catch is, you'll have to dine with at least 3 paying adults.
Address: Mandarin Gallery, 333A Orchard Rd, #04-01/31, Singapore 238897
Opening Hours :11:30am – 10pm (Mon to Thu), 11:30am – 10:30pm (Fri to Sun)
Telephone: 6836 3333
Website
17. Surprise gift from Kikki.K
Source: @littleblossem
Now that you're a year older, you're learning to be more in control of your life, and there's no better way to do it than with some cute stationery.
Members of lifestyle and stationery store Kikki.K will receive a surprise birthday treat in their email inbox within the first week of their birthday month. We got word that the gift is a $10 voucher, but who knows – they may switch things up this year. If you don't receive yours by the 5th day of the month, drop them an email at info@kikki-k.com.
18. Spa treatment at Passage New York
For those of us who've been slogging away at our 9-to-5 jobs, it's time to give ourselves a break on our birthdays. Choose between a 90-minute Signature Face Spa Aroma, or a 90-minute Full Body Massage with Body Scrub (worth $280) at Passage New York.
Exclusive to CIMB card holders, this promotion is only open to those aged 25 and above, and only available during off-peak hours. Click here for more information.
Address: Keck Seng Tower, 133 Cecil Street, #01-01, Singapore 069535
Opening Hours: 11am – 9.30pm (Mon to Fri), 10am – 6pm (Sat)
Telephone: 6226 0888
Website
19. Shabu-shabu buffet at Suki-ya
As if they aren't generous enough with their eat-all-you-can sukiyaki and shabu-shabu buffet, Suki-ya also gifts you with a $20 voucher for your birthday. This offer is extended to members of the restaurant's group Creative Eateries, so sign yourselves up for a free membership if you haven't.
Address: Marina Square, 6 Raffles Boulevard, Singapore 039594
Click here for full list of outlets.
Opening Hours: 11:30am – 3pm, 6pm – 10pm (Mon to Thu)
11:30am – 10:30pm (Fri & Sat)
11:30am – 10pm (Sun)
Telephone: 6337 9969
Website
20. A slice of cake from Cedele
Source: @tokyorockstar
Birthday celebrations aren't complete without cake. Cedele certainly understands that, offering its members a free slice of cake during their birthday month – so go ahead and have your cake and eat it too.
In addition, you'll get e-vouchers that'll give you 30% off when you dine in-store or purchase a whole chilled cake.
Address: Wheelock Place, 501 Orchard Road #03-14, Singapore 238880
Click here for full list of outlets.
Opening Hours: 10am – 10pm
Telephone: 6732 8520
Website
Free ways to celebrate your birthday
Birthday celebrations don't have to cost a bomb – in fact, they can be completely free. The best thing about this round-up of birthday privileges is that you can enjoy many of them at a go. And from zoo entry for animal lovers, to a Japanese buffet for the foodies, there's something fun for everyone.
Remember, your birthday isn't just another day – it's your day, and you deserve the best!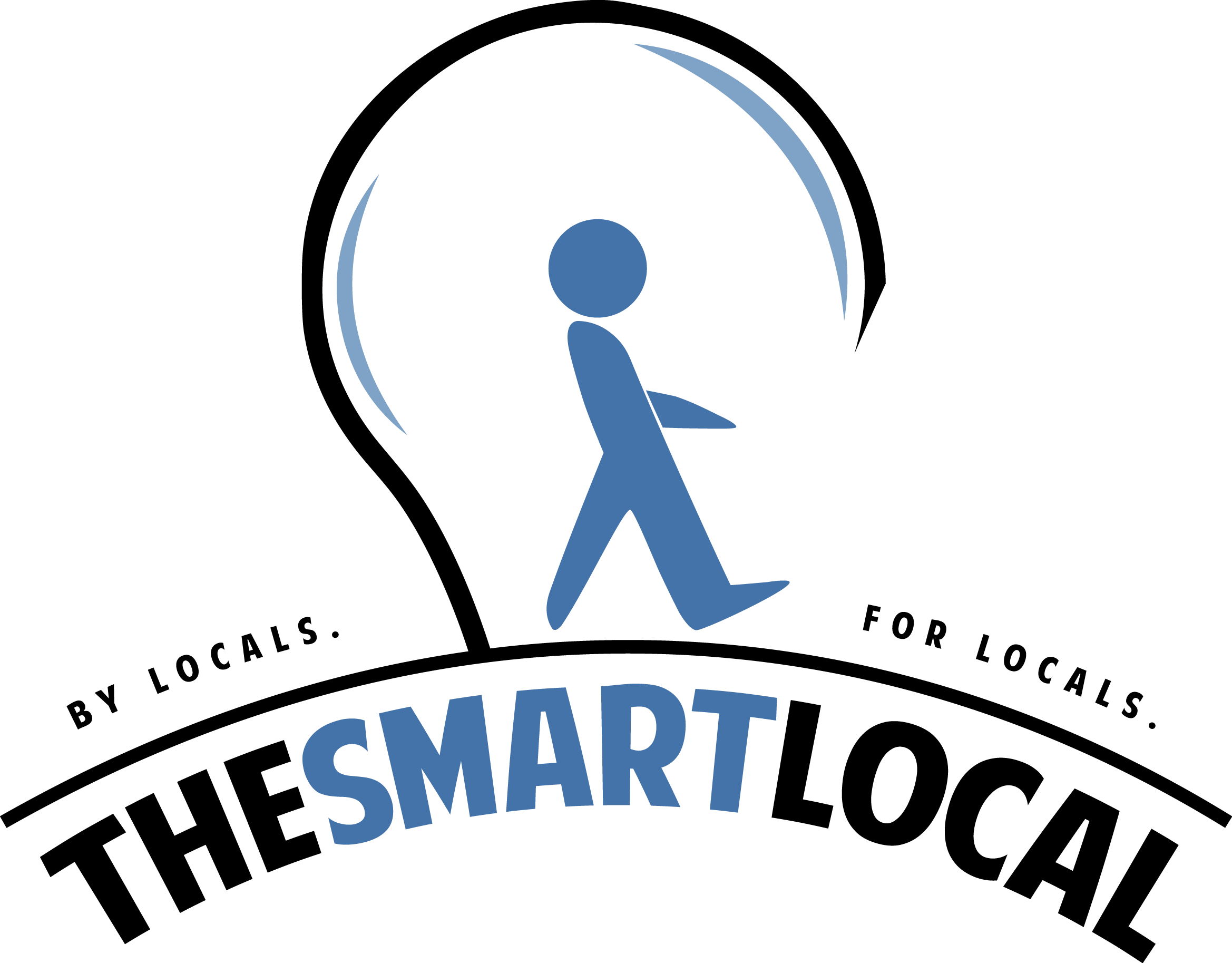 Drop us your email so you won't miss the latest news.