True Singapore crime stories
---
Despite a young age, Singapore has had its fair share of unsolved crimes from bone-chilling murders to vanishing acts. Black marks on our Little Red Dot, these real-life whodunits have baffled Singaporeans as no one knows exactly what happened – even till today.
We've picked out 10 unsolved stories that are so gruesome, you'll definitely sleep with a light on the next few nights.
1. McDonald's Boys Case (1986)
Image credit: Under The Angsana Tree
On 14th May 1986, 2 friends from Owen Primary School, Toh Hong Huat and Keh Chin Ann, vanished without a trace. They were last seen leaving for school but neither one got there. All that remained of them were their books and bags which were found under a tree.
This case was dubbed the McDonald's Boys case as the fast-food chain offered $100,000 for information on the boys' whereabouts.
Despite the huge reward, a widespread police search which extended to Malaysia and Indonesia, and hiring over 30 mediums, the boys were never found.
Possible Theories:
1. Kidnapped by members of an illegal syndicate
Some Singaporeans claimed to have seen the boys begging on their streets of Thailand…with their limbs chopped off. This would be in line with the modus operandi of illegal syndicates at that time. However, this was never verified.
2. Abducted by Toh's father
In 2011, a local newspaper alleged that Toh's father abducted the boys due to his failed marriage with Toh's mother, and brought them to Johor Bahru, Malaysia where they grew up in a rundown area.
2. Queenstown Shooting Incident (1972)
Image credit: Good Morning Yesterday
On 18th September 1972, 22-year-old seamstress Cheng Li Zhen was walking along Queenstown with her sister when she suddenly screamed and collapsed to the ground with blood oozing out from her chest.
She was then rushed to Singapore General Hospital where staff discovered that her wound caused by a gunshot and after 11 hours of unconsciousness, she was pronounced dead.
Possible Theories:
Image credit: Singapore Street Directory 1972
1. Killed by a sniper
The police originally thought that someone shot Ms Cheng from a flat within Tanglin Halt. However, given that the nearest block of flats were more than 130m away and no one in Singapore owned a telescopic lens for rifles at that time, experts deduced that the gunman used a handgun at close range.
2. Mistaken identity
Another theory is that it might have been a case of wrong identity; the target was supposed to be Ms Cheng's sister, and the assassin was a suitor whom she rejected.
3. Geylang Bahru Murder of the Tan Children (1979)
On 6th January 1979, 4 children from the Tan family were violently murdered in their house while their parents were out at work. They were found hacked to death in the bathroom and their bodies were piled on top each other with each child having at least 20 slash wounds on their body.
Furthermore, 2 weeks later, the Tans received a Chinese New Year card that contained a picture of children playing and the words "Now you can have no more offspring ha-ha-ha" and was signed "The Murderer" in Mandarin.
Possible Theories:
1. Illegal tontine scheme
The children's uncle told the press that the murders could have been related to an illegal tontine scheme, and the killer was possibly a discontented gambler. However, the Tans told the media that they had not offended anyone and the murderer wasn't found.
2. Killed by their neighbour
A taxi driver reported that, on the day of the murder, a man in his 20s had boarded his taxi near the Tans' home at about 8AM. This man had bloodstains on the left side of his body and carried a knife.
The children's father matched the taxi driver's description to one of their neighbours and in a police line-up, the taxi driver picked out the same neighbour as the man who had boarded his taxi. However, the neighbour was released after two weeks due to a lack of evidence connecting him with the murders.
4. Abduction of Social Escorts (1978)
Image credit: The Star Online
On August 20th, 1978, 5 women, believed to be social escorts, were hired by a group of foreigners for a floating party out at sea. They set off on a boat from Singapore Harbour and never came back.
Possible Theories:
1. Sold as sex slaves
There's a possibility that the foreigners who hired the ladies were part of a crime syndicate and later sold the ladies as sex slaves overseas.
2. North Korea abduction
In 2005, Charles Robert Jenkins, a former US Army soldier who defected to North Korea testified that one of the missing escorts, Yeng Yoke Fun, looked very similar to a lady he saw working for an amusement park in Pyongyang from 1980 to 1981.
5. The Curry Murder (1984)
Image credit: Lose Weight and Gain Health
On 12th December 1984, Ayakanno Marimuthu, a live-in caretaker of Changi chalets, was reported missing by his wife, Naragatha Vally Ramiah.
2 years later, the leading investigator received a tip-off that the disappearance was actually a murder and intensive probes by the CID lead to 8 suspects being captured – Naragatha being one of them.
During questioning, one of the suspects said that Ayakanno was battered to death with an iron rod, chopped up into pieces, and cooked into curry using a large aluminium pot, causing widespread panic in Singapore.
The case was eventually brought to trial with Naragatha and her 3 brothers charged for murder. However, due to a lack of evidence, they were released. Till today, the victim's remains, murder weapon, and pot used for cooking have never been found.
Possible Theories:
1. Killed by wife's family
According to the leading investigator, Ayakanno was an alleged wife beater with a temper when under the effects of alcohol. Sick of the constant violent acts, Naragatha's family might have killed him in order to save her from further abuse.
6. Mona Koh Shooting (1994)
Back in the 90s, Mona Koh ruled the nightclub scene and was considered one of the top mamasans in Singapore. On 15th October 1994, she was shot twice while she was waiting for a lift at Katong's People Complex. The first bullet hit her face and the second, her spine, making her permanently wheelchair-bound.
Mona Koh never found out the identity of the gunman.
Possible Theories:
1. Vengeful competitor
Back then, Mona Koh had the biggest stable of girls under her charge. It's possible that a vengeful competitor tried to bring her down.
2. Gunman hired by an enemy
Being in the nightclub industry meant that Mona Koh knew a lot of people with shady backgrounds. She might have made an enemy who was determined to get back at her.
7. Winnifred Teo Case (1985)
Image credit: Find A Grave
On May 22 1985, 18-year old student Winnifred Teo Suan Lie left her house for a jog at Bukit Batok Nature Park, but never returned home. Her mother made a police report, and unfortunately, authorities later found Winnifred's naked body lying in undergrowth near Old Holland Road.
She suffered multiple stab wounds on her neck and an autopsy showed that she had been sexually assaulted, and died of massive bleeding from the stab wounds. The murderer was never caught.
Possible Theories:
1. Business Rivalry
The murder could have been related to jealous business rivals of Winnifred's father, who was a managing director with Kuok Brothers and overseas at the time of the murder. Investigators said that they "might have wanted to get back at his family members while he was out on overseas business".
2. Victim of sexual assault
Residents in the area have said that they frequently saw a slim man, exposing to female joggers. The police arrested the man for questioning, but released him after they failed to make any connection.
8. Bukit Batok Rape Case (2000)
Image credit: @silent_resilience
On 6th February 2000, 27-year-old Linda Chua was jogging at the Bukit Batok Nature Park around 10am when she was attacked. A passer-by heard her crying for help and called an ambulance.
She was later found lying in a 10-metre ravine naked, with a bloodied nose and mouth, and her clothes next to her. Unfortunately she did not manage to survive, and passed away a week after the assault.
Possible Theories:
1. Victim of sexual assault
Like Winnifred Teo, Linda Chua was most probably the victim of sexual assault. Bukit Batok Nature Park is quiet and secluded, and full of concrete paths with thick vegetation, which makes it easy for criminals to lurk there.
9. Tan Lay Lan Murder (2008)
On 17th July 2008, Tan Lay Lan, a freelance masseuse, was last seen getting out of a cab with an unknown man near her home in Chai Chee Avenue.
Two days later, neighbours complained of a foul stench coming from her apartment and the police later discovered her half-naked and decomposing body in the flat, with visible injuries on her body. According to the coroner, Tan was strangled to death but the murderer was never found. A neighbour, masseuse Ng Cheng Hock, 38, recalled waking up to noises of feet stamping and a woman screaming at 2am, the night before.
Possible Theories:
1. Crime of passion
One theory is that Lay Lan was having multiple partners and one of her lovers found out about it and murdered her in a fit of jealousy. Of course, this was never verified.
10. Murder of Kelly Tan (1990)
Image credit: @owellowellrandomries
On 15th May 1990, Kelly Tan Ah Hong and James Soh Fook Leong were chatting on the spiral steps of the Amber Beacon Tower at East Coast Park. As they were chatting, Mr Soh recalled seeing 2 men walk upstairs. Suddenly, the couple was attacked from behind; Mr Soh was knifed in the back while Ms Tan was stabbed in the neck, below the ear.
They managed to make their way to a nearby restaurant for help. Mr Soh survived the ordeal but unfortunately, Ms Tan died before the police arrived. The murderers were never found and the case remains unsolved.
Possible Theories:
1. Wrong place at the wrong time
A report in The New Paper at the time quoted police sources as saying the attackers might have been foreign robbers. This means that the incident could have been a robbery gone wrong or just simply a stroke of bad luck.
Unsolved crimes in Singapore
Singapore is blessed with one of the lowest crime rates in the world. However, as these cases prove, low crime doesn't mean no crime – and innocent lives still get lost in the process.
These cases may still be open but hopefully, with new forensic technologies and leads, solving them will be within reach so as to bring closure to the victims and their families.
---
This post was brought to you by Toggle.
Cover image adapted from: Lose Weight and Gain Health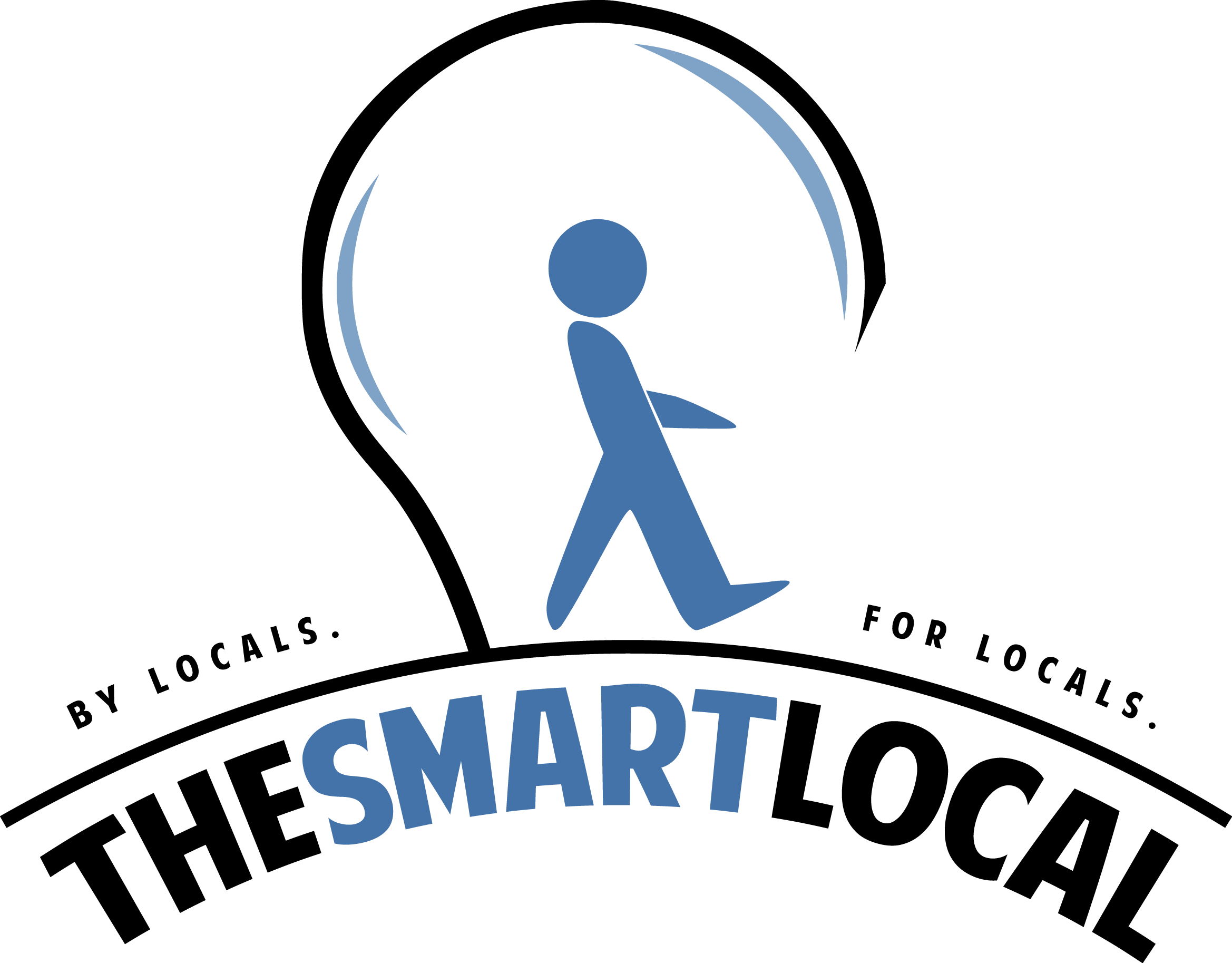 Drop us your email so you won't miss the latest news.